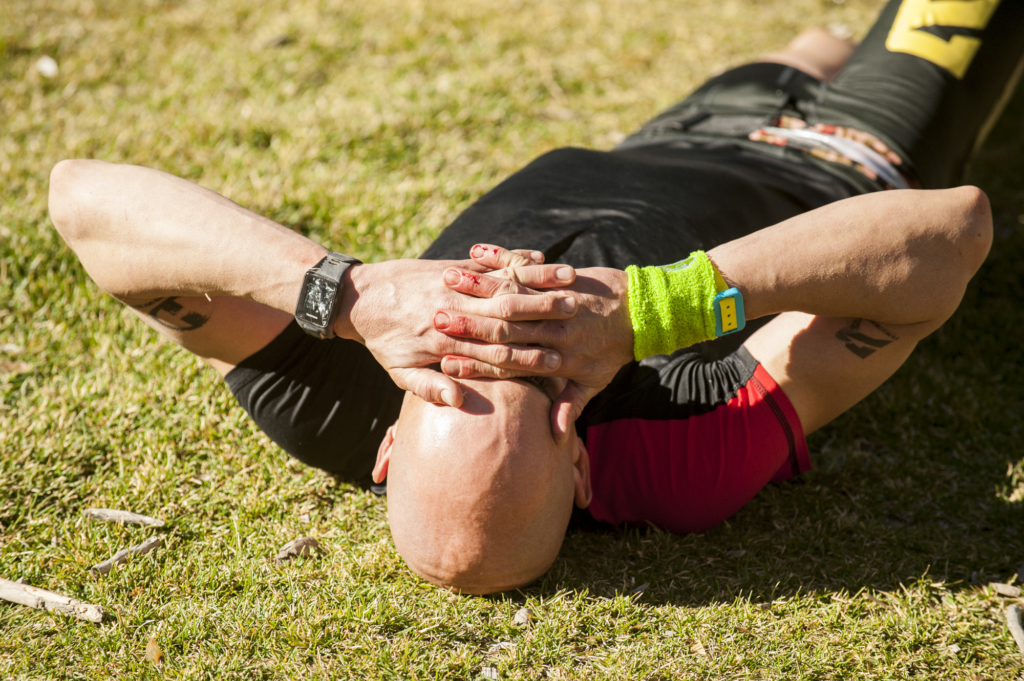 On the heels of the Spartan Race World Championships Men to Watch, I wanted to weigh in on how things could shake out on Saturday. This year will be the last of 3 consecutive SRWCs held at the beautiful and epic Lake Tahoe venue. It's high time Spartan got the heck out of there, as the elevation has created a skewed playing field and kept many international elite racers on the sidelines, not wanting to make the expensive trip only to be hamstrung by the altitude. But that's a whole different rant…
Before breaking down the usual suspects in the Men's race, we need to consider the single biggest variable in OCR.
The Course
Unlike road races or even trail runs, OCR cane and does vary wildly between race series as well as between races within series. For Tahoe, expect Spartan to go with the tried and true "bigger, longer, higher, heavier" approach, but also to hopefully continue with the introduction of new more technical obstacles that we saw last year. While the actual obstacles aren't known at this point, we do have some important details available on the SRWC web page.
"We've pulled out all the stops to make this another memorable World Championship experience. The course has multiple challenging climbs, screaming descents, an alpine swim, and over 35 obstacles spread nicely over a beautiful 16.5-mile course. You can expect around 4800' of climbing. The starting elevation is 6200' above sea level and the highest point on course is 8700' above sea level (considered "high-altitude")"
The big change for this year is the length of the race, and it will be a big player regarding who places where, regardless of obstacles. At 16.5 miles this will be over 2 miles longer than either of the two previous Tahoe races, with a projected winning time of 3 hours. Comparing this to the past two years:
2015 was 14 miles with 4467 feet climbing; times were 2:25 to 2:38 (1st-10th)
2016 was about the same as 2015; times were 2:25 to 2:38 (1st-10th)
Hobie Call – 1st or 2nd
This year may go down as the first ever Hobie-Trifecta (if you take out the 2011 championships), i.e., 3 Spartan Race World Championship titles. It may also go down as that time when Hobie said he'd retire from pro racing and do it. Last year Hobie stayed very much under the radar, only popping up a couple of times to race, giving us glimpses that he was in exceptionally good form. He confirmed that in spades at Tahoe last year, taking over about midway through and then managing to hold off a big surge from perennial bridesmaid Ryan Atkins.
This year, Hobie is bright and big on everybody's radar. He dominated the Spartan Race US Championship Series, winning every race he ran and locking up the title before the final race. Ignore his performance there, as that was an appearance mandated by Spartan: series winners all had to show up at the final race or forfeit their title and prize money. I imagine he took it as a well-earned victory lap, spending the equivalent of 120 burpees worth of time high-fiving spectators.
This could be Hobie's race, and I think everyone knows that he's the man to beat, especially given that this may be his swan song. This in no way means any of them are showing up to race for 2nd place: they'll all be there to win. As they should, because lots of sh#t can and does happen in OCR: a racer can twist an ankle, trip and spill their bucket, step on their spear tether, brain cramp and kick a bell, etc. But I believe that if he has a clean race and is healthy and fit, that it will be very tough for anyone to beat him.
Hobie has always been one of the best runners in OCR, and that still holds true. The only racer who is faster is Jonathon Albon – more on him later. Call is one of the best climbers, descends well, is solid on the heavy lifts and carries, and is excellent at technical obstacles, routinely running clean races.
The past two years Hobie was DNS and 1st
2017 Spartan Series Results: 2nd, 1st, 1st, 11th
Is there anyone who can seriously challenge the hall-of-famer?
Ryan Atkins – 2nd or 1st
I would hate to be correct with this prediction, but the Canuck from Caledon might be setting his unique record: 4 consecutive 2nd place finishes. Add that to 3 consecutive 2nd place finishes at the OCRWC, a 1st place at the OCRWC Sprint race, 2 individual 1st places at WTM, 2 team 1st places at WTM, 1st place in the Spartan Championship series last year, a clean sweep and series title in the 8 hour Toughest Mudder races, and you have one of the single most ridiculously consistent elite performers of all time in almost any sport. Can the Atkins Diet somehow take that final step to the top of the podium and dethrone Hobie? Maybe.
Atkins is a very strong runner by any standard, but in he is handicapped a bit on courses with lots of steep climbs due to his bodyweight. He'll probably be toeing the line at between 160 and 165 lbs, meaning his power to weight ratio will be a bit lower than that of the lighter guys. Another handicap he'll be carrying is the altitude: last year, and this year as well, he and his wife Lindsay will be coming to Tahoe off almost three weeks of living and training at comparable elevation to Tahoe. This will put him in the running, but it's only good for about 90% adaptation. We all saw how close the race was last year, so 10% – heck, even 5% – is a significant hit.
He makes up for those challenges with excellent technical running skills and descending, and the longer the race, the better he gets. This year will be at least 1/2 hour longer than the past two years, and that starts to play to Ryan's strength, which is his phenomenal ultra-endurance. He raced 4 Toughest Mudder 8 hour races this year, won all 4, and hit 50 miles each time.
For my money, he's the best in all of OCR at doing the wide array of obstacles they'll likely be facing. The spear throw is the only legit risk of failure in any Spartan race for Ryan, and he'll need to nail this one to have a real shot at taking the win. Heavy lifts and carries are also right in Atkins' wheelhouse, and he and Hunter are the two strongest racers in the sport right now. Is that all enough to make up for the time he'll lose to Hobie on the climbs? In large part that will depend on what obstacles Spartan will throw at them and how they are distributed around the course. If Ryan runs a good clean race, then Hobie likely can't afford even 1 set of burpees.
The past two years Atkins was 2nd (1 minute off win) and 2nd (27 seconds off win)
2017 Spartan Series Results: 1st, 4th, 2nd, 2nd
Robert Killian – 3rd 4th 5th
Two years ago the Best Ranger burst onto the OCR scene, winning the first Tahoe SRWC, although he'd shown definite hints of his abilities at a few earlier Spartans.
This year Killian has been consistently excellent, but also consistently outside and looking in at the top 2 spots in big races. At last year's SRWC he was running 2nd behind Hobie until Ryan passed him after the last big carry. Being one of the lighter racers in the top tier, the number and difficulty of heavy carries will impact his result.
Robert is a very strong runner – both speed and endurance-wise, managing 105 miles last year at WTM to take 2nd place in the team competition behind Atkins and Albon. He has strong obstacle skills and amazing mental strength, all of which make Killian a strong podium contender at any race. He's not as automatic as Ryan on obstacles, and not quite the runner that Hobie is. Unless one or both of those two come back to the field, I believe Robert will be coming in 3rd to 5th.
Last two years Robert was 1st (1 minute up on Atkins) and 3rd (3 minutes off win)
2017 Spartan Series Results: 3rd, 3rd, 3rd, 4th
Hunter McIntyre – 3rd 4th 5th
The Sheriff is back, biceps blazing. Sort of. Unlike last year, where he raced most of the Spartan US Championship series, this year Hunter has been a bit like Hobie was last year. I know it's crazy to mention "Hunter" and "under the radar" in the same sentence, but that's kind of what we have here. He has continued his streak of domination at the Broken Skull Ranch and showed his triple-threat abilities as a sprinter, Crossfitter, and obstacle racer at the inaugural Tough Mudder X, which he won over the aforementioned Atkins. How Ryan can be so dominant at races ranging from 12 minutes to 24 hours is astonishing, but I digress.
In many respects, Hunter is a similar racer to Ryan: insanely strong, rocks heavy carries, descends like a madman, but his size and weight hinder his climbing. He is fantastic at obstacles that he is familiar with but has been known to struggle a bit when confronted with new technical obstacles. I was thinking back to the caving ladder Tyrolean at one of the Spartan races last year, but it's not like he can't-do them, he just might take a bit longer, and as the cliche goes; a slow obstacle is faster than fast burpees.
He looks to be in stellar shape, the only question being if his speed will endure on the longer course this year.
The past two years Hunter was 7th (10 minutes off win) and 6th (8 minutes off win)
Hunter ran only the Monterey Spartan Series race, finishing 2nd in the tightest men's race of the series, with Hobie, Hunter, Robert, and Ryan being covered by about 90 seconds.
Jonathon Albon – 4th 5th 6th
Britwegian superstar Jonathon Albon is the best runner in OCR. Full stop. He didn't defend his Spartan European Champs win from last year because he was busy successfully defending his Extreme Skyrunning Series World Championship title. Combine his world-class mountain running ability with his 4 billion race undefeated streak at the Toughest Series (arguably with the toughest obstacles in a major OCR series), 1 SRWC win in 2014, 3 consecutive OCRWC wins, and you have who I consider being the best OCR racer in the world over the past 3-4 years.
He has no chance to win at Tahoe.
Jon lives literally at sea level and does 90% of his training and racing below 1000 meters/ 3500 feet. His schedule is busy and doesn't lend itself to taking 2-3 weeks off for an altitude acclimation camp leading into Tahoe, and to compound his challenges, Norway has a ban on any form of "artificial altitude" such as altitude tents. So he just flies in the day before and takes the hit. The past two years an 85% Albon has still been good for 4th place at this race. That is unlikely to change this time around although there are a few variables that can work for or against him.
The longer race will favor Jon more than most of his competitors, other than Atkins. Albon won the only overseas stop of the Toughest Mudder series, clocking 50 miles just as Atkins did in his four wins. Oh yeah, can't forget that he teamed with the Canuck to win the WTM team championship last year with 105 miles, so endurance is not an issue for him. His obstacle skill is as good as anyone else – at WTM they went 399 out of 400 in obstacle completion. Not too shabby.
How nasty Spartan decides to be with the amount and loads of their heavy carries could be the biggest challenge after the altitude. Jon weighs in at about 145 lbs, after a good meal. Despite this, he is amazing at heavy carries up to a point: he made up 6 or 7 spots last year once the heavy carry gauntlet started, but suffered badly at an earlier Spartan that had a hugely heavy double or triple sandbag that was just too heavy for him to get up on his shoulders.
Normally Jon can out-climb almost anyone, but that can't happen at Tahoe. However, he is also the best descender in OCR, and the altitude won't impede him there. His final 1.6kms last year was 30-40 seconds faster than both Ryan and Hunter, who are also considered insane descenders.
The past two years Jonathan was 4th (5:30 off win) and 4th (4 minutes off win)
Cody Moat – 4th 5th 6th
Cody is one of the top trail/mountain runners in the sport and led the first half of the race last year before fading down to 5th, admitting post-race that he had simply gone out too hard. He has done little racing this year, so it's hard to know if he's nursing an injury, doing other stuff, or just training and trying to peak for this one race, like Hobie did last year.
The past two years Cody was 3rd  (2 minutes off win) and 5th (7 minutes off win)
Cody finished 7th at the Monterey Spartan Series race.
Potential Top 10
Glenn Racz – 10th, 14th, 4th, 8th in Spartan Series. 3rd at 8-hour TM. Darkhorse pick.
Mystery racer from overseas – it would be great to see someone from outside the Americas crack the top 5, but I couldn't pick one. Based on the 2016 Euro champs that were won by Jon Albon…ummm…still nobody comes to mind. Jon won that race by 9 minutes over fellow Brit Connor Hancock (who won't be at Tahoe). Connor finished 4th at this year's Euro champs held in Andorra, and was less than 4 minutes off the win, racing unacclimated at altitude. All that leads me to believe that anyone coming out of the Euro Champs would be a surprise if they cracked the top-10 in Tahoe. However…
Sergey Perelgyin – if this guy shows up, then he's one to keep an eye on based on his performance at OCRWC last year, where he was passed on the final obstacle by both Connor and Killian to drop from 3rd to 5th. His grip was shot, and he was gutted, but I imagine he'd have fixed all that.
Angel Quintero – inconsistent (18th, 5th, 13th in Spartan Series)
Ryan Kent – 4th at first Spartan Series, but outside of top 10 since
Chad Trammel – injured?
Isaiah Vidal – will drop out of top-10 after being elbowed by the Sheriff
---
Disclaimer: The viewpoints expressed by the authors do not necessarily reflect the opinions, viewpoints and official policies of Mud Run Guide LLC, or their staff. The comments posted on this Website are solely the opinions of the posters.