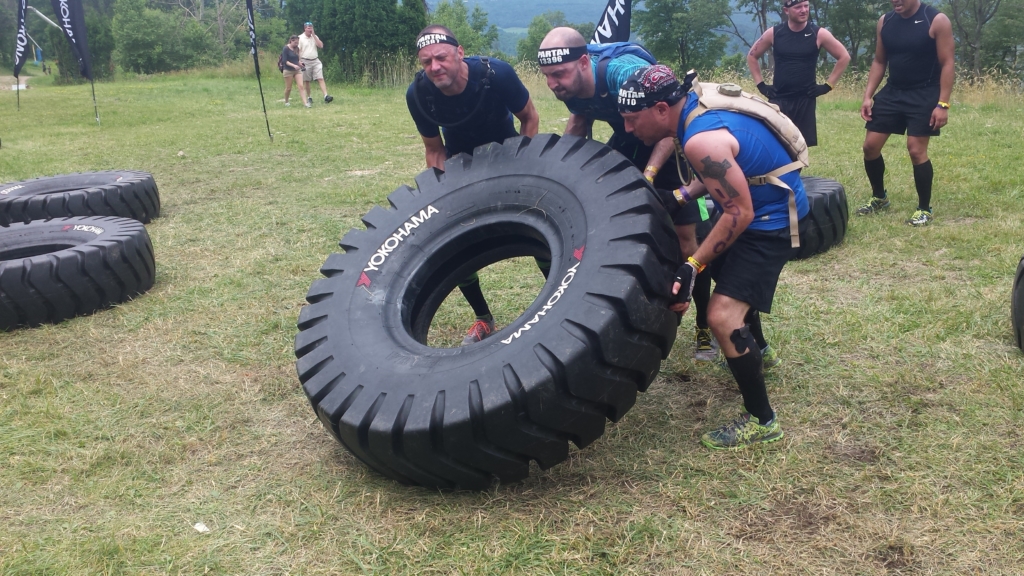 Each sport has its own official or unofficial dress code; obstacle racing and mud runs are no different. Whether you are looking to tackle a local 5K mud run or one of the big series such as Spartan Race, Tough Mudder or Warrior Dash there are definitely a few don't on race day. Don't find yourself making these mistakes when it comes time to stand on the starting line of your next race or run.
1.  Cotton
Just say no to cotton in obstacle racing and mud runs. Cotton might be the fabric of our lives but when it comes to racing leave it at home. The cardinal rule of OCR is no cotton.
Cotton is a great fabric for almost all occasions. However, when cotton gets wet it holds its shape and holds water. This means half way through the race you might find yourself dragging extra weight and less comfortable then when you started. Opt for wicking fabrics instead as well as this list for race day dos.
2.  Old Sneakers
While its tempting to put on your oldest pair of sneakers before heading out the door to an obstacle race or mud run, think twice before lacing up. Its easy to make this mistake at first not wanting to ruin a new pair of running shoes, but half way through a race you will be wishing you had on a pair of trail runners after slipping in the mud a few times.
Save the old ones for donation, as many races have a place to donate old shoes and instead consider investing in a good pair of OCR Shoes.
3.  Keys, Wallet, ID
Dont forget to take your keys and ID and other important items out of your pocket before the starting line. Leave all the important stuff in your car or in bag check before getting on the course. While an ID or key in a zipped up pocket might make it through a race its better not to chance it. The last thing you want to do at the end of the race is try to figure out where on course you lost your keys!
If you have medical information or other important information about allergies or such consider investing in a Road ID or other ID bracelet with important information on it if you are worried.
4.  Jewelry
This goes along with the keys, wallet, etc… in particular this applies to wedding rings. While those wedded may have said until death do us part the mud doesnt always like to follow those rules. Its best to leave all jewelry at home or at least in the car locked away.
For those who feel naked without their wedding ring there are options such as Groove Ring or Qalo Ring that make inexpensive 100% medical grade silicone wedding rings especially for athletes and active individuals. Leave the expensive ring and the rest of the jewelry at home. You dont want to have to wade through mud pits trying to find a missing ring or necklace.
5.  Your Favorite…
Its easy to want to wear a lucky race shirt, or favorite shorts, tank, tights etc to a race. Obstacle races and mud runs are dirty, messy and thats what makes them fun. If you cant live without a certain piece of clothing, leave it at home on race day.
With all the crawling, climbing and more that happens in a race that favorite item might not look the same at the finish line. This also goes for anything white. If you wear white expect it to never be that brilliant white again.