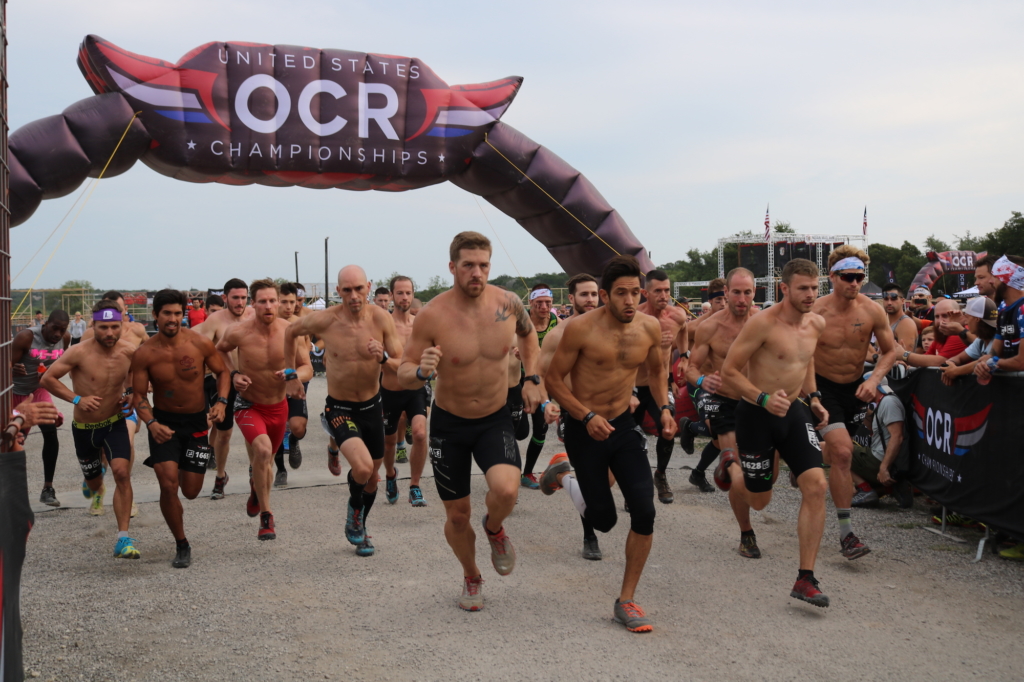 In the first weekend of September, the best Obstacle Course Racing (OCR) athletes gathered from across America to a small town outside of San Antonio, Texas. Despite being a week post-Toughest Mudder Midwest, I knew this was a no miss event so took the trip out to run in the 15k. If you didn't make it to the first ever US OCR Championship, here is what you missed:
Race Format:
USOCRC provided both a 3k and 15k option, with the former on Saturday and the latter on Sunday.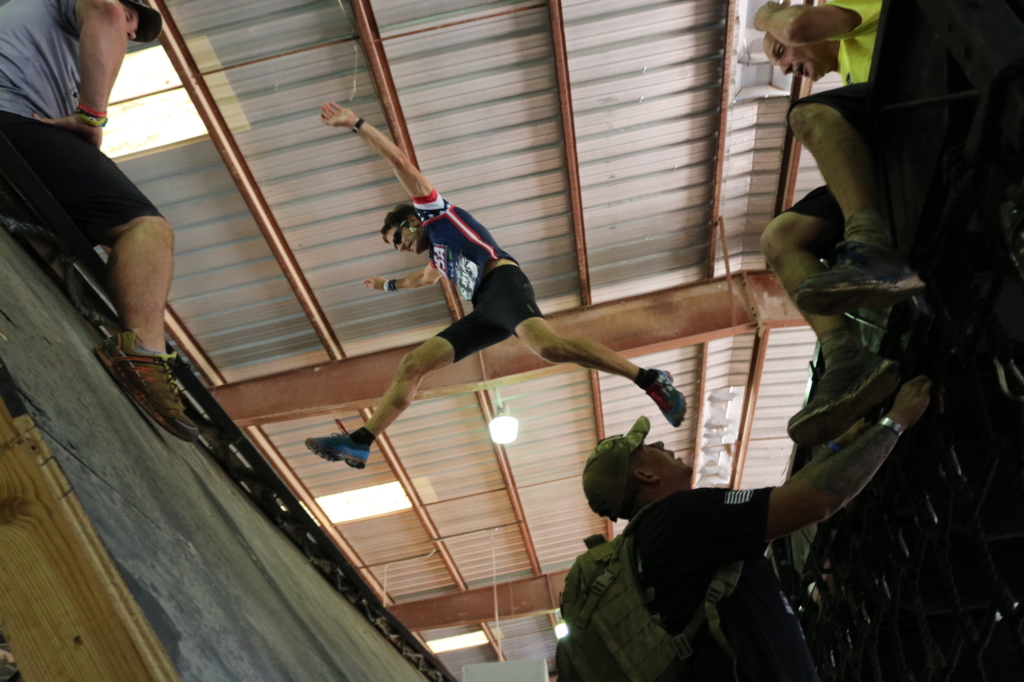 The 3k was run in a similar format to OCRWC with small waves of athletes running in their age group. However, for the Pro men and Pro women, all athletes were released at once creating a dramatic head to head battle. Just like at 2016's OCRWC 3k, the Pro waves were the last two, which provided an epic finish to the day. Athletes battled on the course while all the age group athletes and spectators ran from obstacle to obstacle cheering.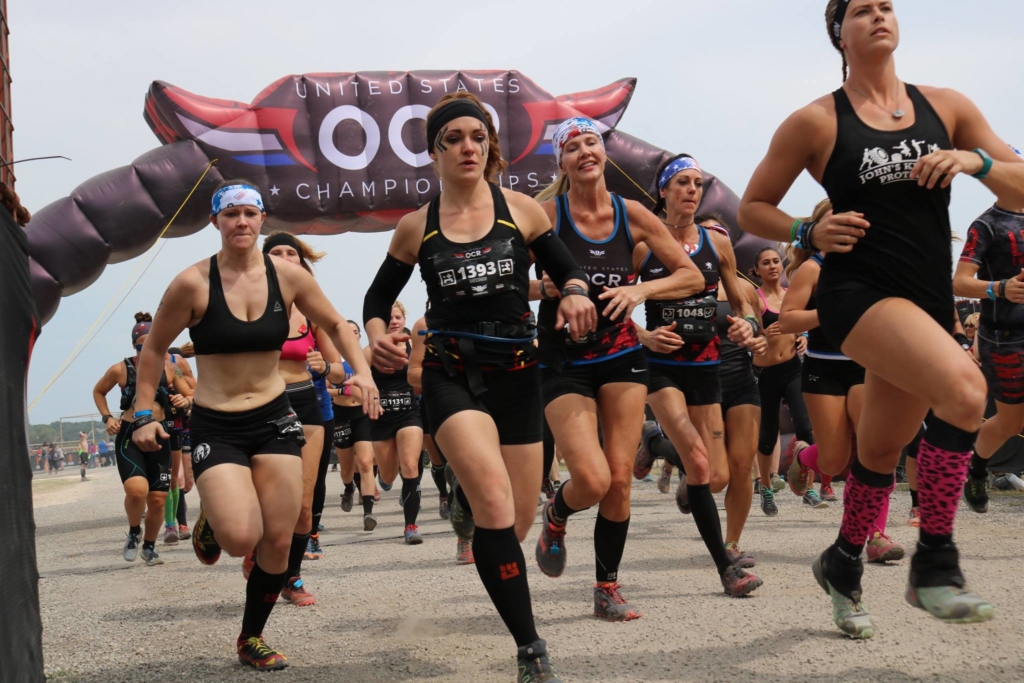 The 15k began with the Pro Men going first, followed by the Pro women and then all the different age groups. Running with your age group allowed athletes to know what place they were in during the race, something you never get to experience outside of the championship races.
Terrain: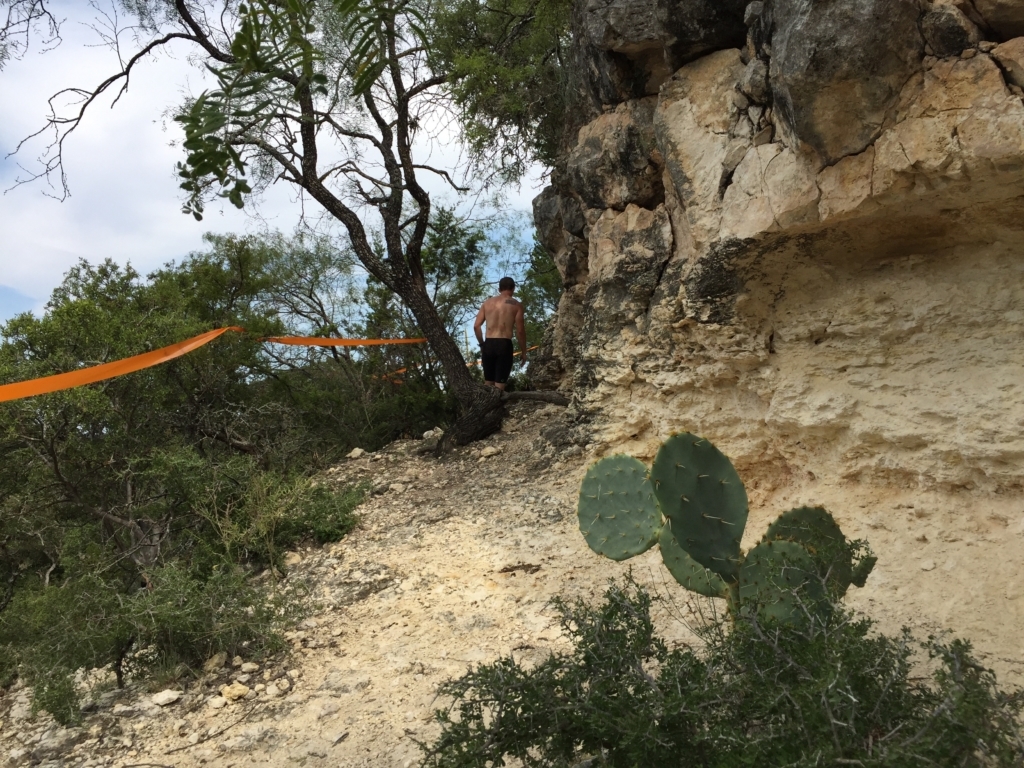 The course was pretty flat with the 3k having almost no elevation change and the 15k having a couple of short, steep hills. While personally, I'm somewhat indifferent on the type of terrain I did think it was cool to have a championship that wasn't on the side of a mountain. This is OCR, not mountain running and not every major race needs to have 1000+ feet of elevation gain. The ground was mostly dry and very rocky. I went with Icebugs for the race, since that's what I usually race in for shorter races but the terrain and lack of mud did not require them. If I reran it, I probably would go with a minimalist shoe with less aggressive lugs like my Merrell Bare Access Flex.
Venue:
The race occurred at Y.O. Ranch, which is a site previously used by Green Beret Challenge and will be utilized by Conquer The Gauntlet Central Texas in October. The race site was deep inside the property, like seven miles from the front gate. Meaning almost no cell service, it was nice to unplug for a while and just enjoy the race along with the atmosphere.
Obstacles: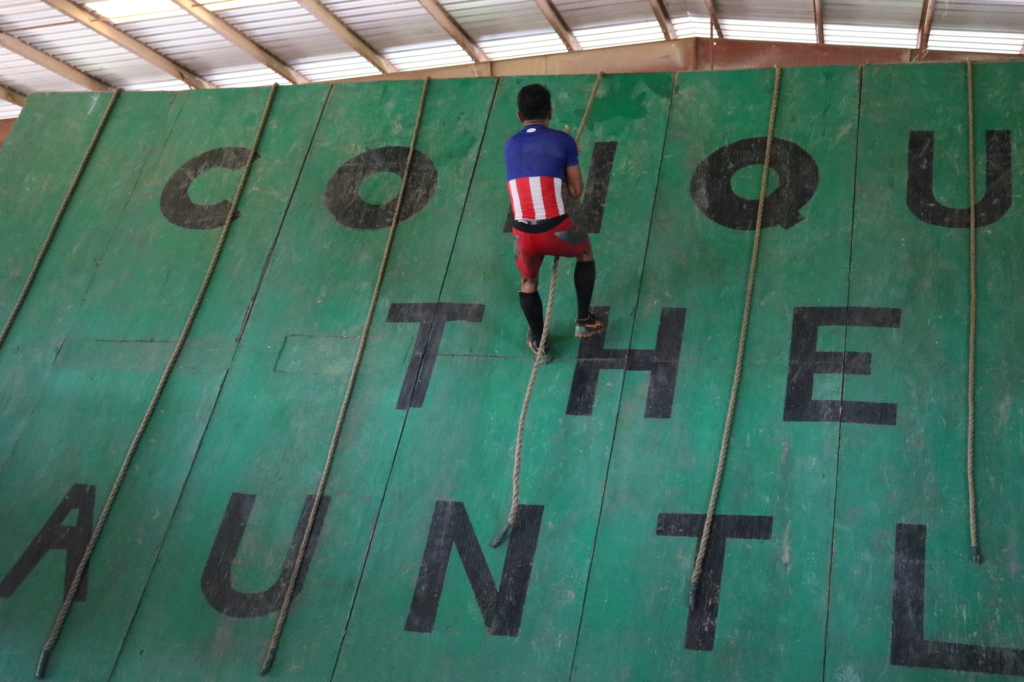 In true national championship style, the best OCR companies from across America put aside differences and gathered together bringing in their obstacles. Obstacles from Conquer The Gauntlet, Savage Race, Green Beret Challenge, Terrain Race, Indian Mud Run and more were present. For many, this provided a mix of obstacles they had never seen before.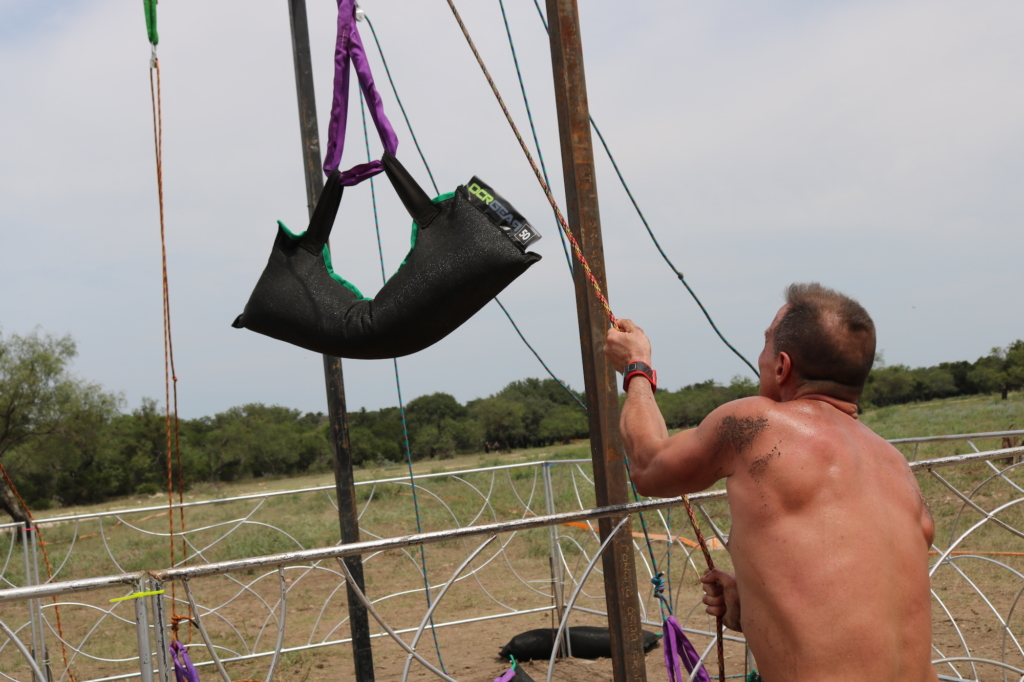 The race required mandatory completion of obstacles (as OCR should be) for earning a spot on the podium or at the top of the rankings. Failure to complete obstacles meant you would lose your wristband and assessed a penalty. Those athletes who lost their wristband are below all athletes finishing with their band regardless of the time. (If you're reading this and lost your band, you didn't DNF….unless you walked off the course before the finish line.)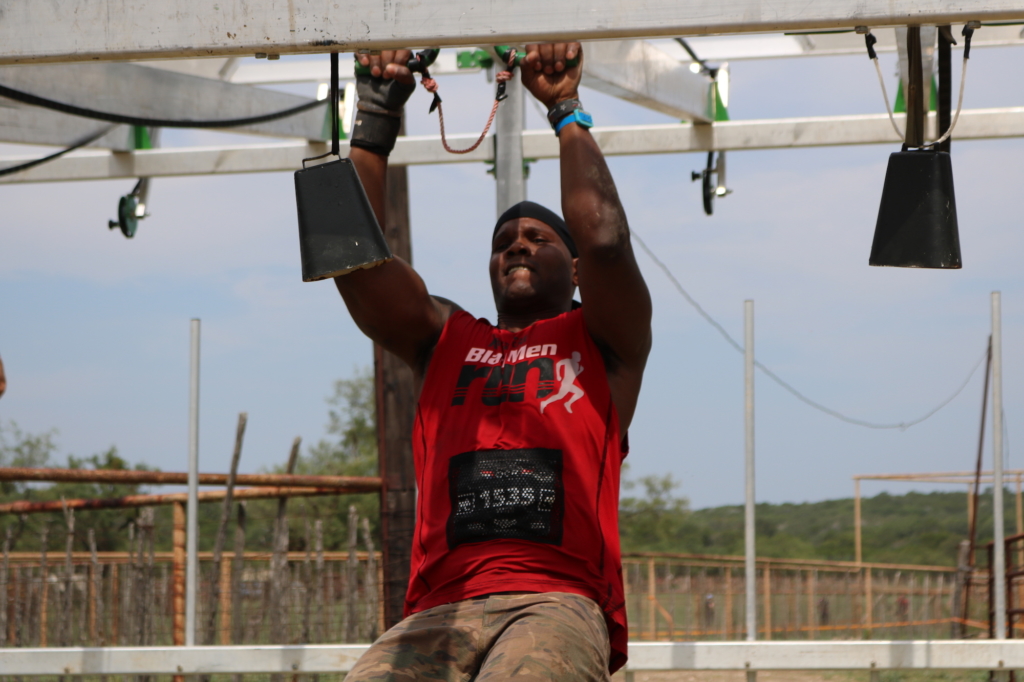 Fan Favorites included:
-Skull Valley-
A combination of skull grips made into a rig with ropes that transitioned into a single jump of dragon's back.
-The return of 2x BattleFrog Platinum Rigs:
Sure the frog is dead, but it was good to see a piece of him back from the grave in all his green and blue glory.
-Green Beret Challenge Yoke Carry-
A wooden log with two hanging sandbags (each weighing about 30 lbs.). Many found this super challenging, and I heard several describe it as the worst obstacle out there.
-Indian Mud Run Floating Walls-
The floating walls were present providing a spectacular end to the race with athletes climbing successively higher walls with rock climbing holds until a cargo net finish.
-Savage Race's Wet Pipe Dreams
(<-is this an adult joke?) Savage's Pipe Dream Obstacle was in a pool of water providing a quick cool off, a wet obstacle and taking some of your body weight off by allowing your legs to float.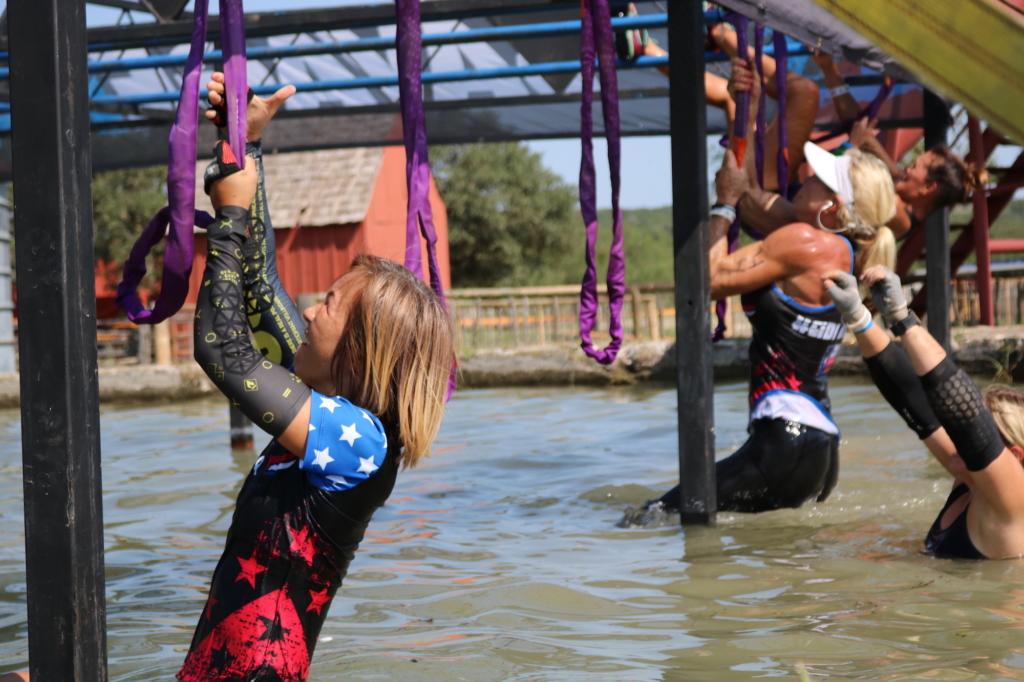 Conquer The Gauntlet's Stairway to Heaven
The picturesque Stairway obstacle that was at the top of Blue Mountain Canada was on the course challenging the upper body of those that made it across with only their hands (the last minute rule changed allowed people to use their feet on the obstacle if needed).
While personally I did not think any of the obstacles were crazy hard, hitting them in rapid succession provided a good pump to the upper body. The beginning of both courses had a long stretch of running spreading out the field and preventing lines at obstacles.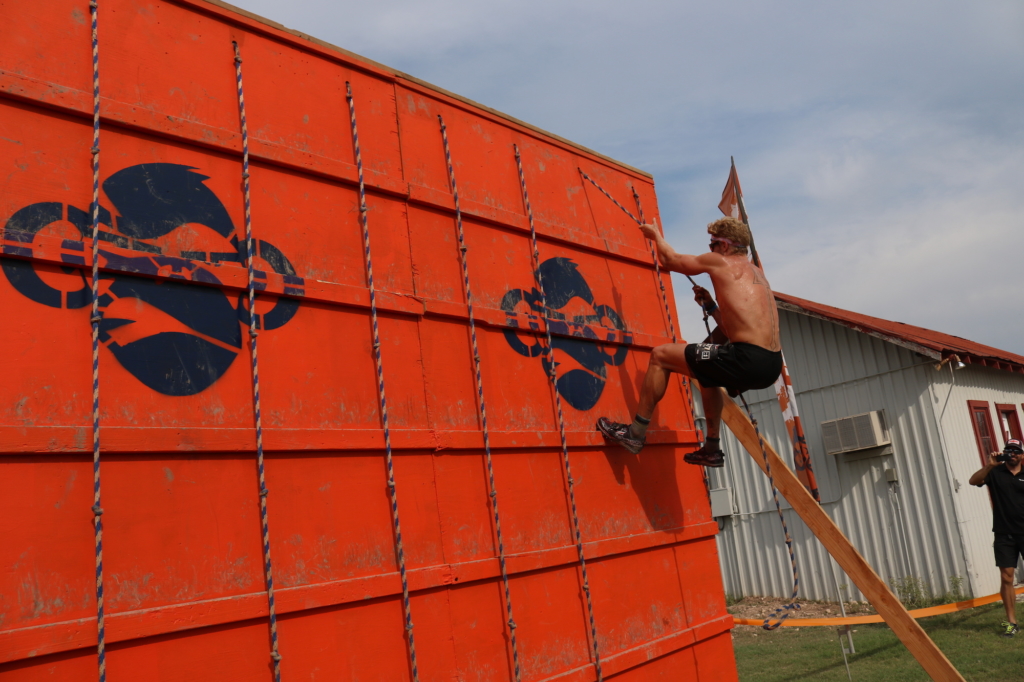 With obstacles, one person's too hard is another person's too easy. While immediately after the race I thought some of the obstacles could have been more challenging, the statistics say otherwise. Ffor the 15k, 32% of all males lost bands, and 61% of all females lost their bands. Of note, the lack of qualification standards (something that will change next year), may have skewed some of these statistics towards a higher failure rate. For those that thought the obstacles seemed too easy, you could always take the advice of Rachelanne…." just run harder."
Improves: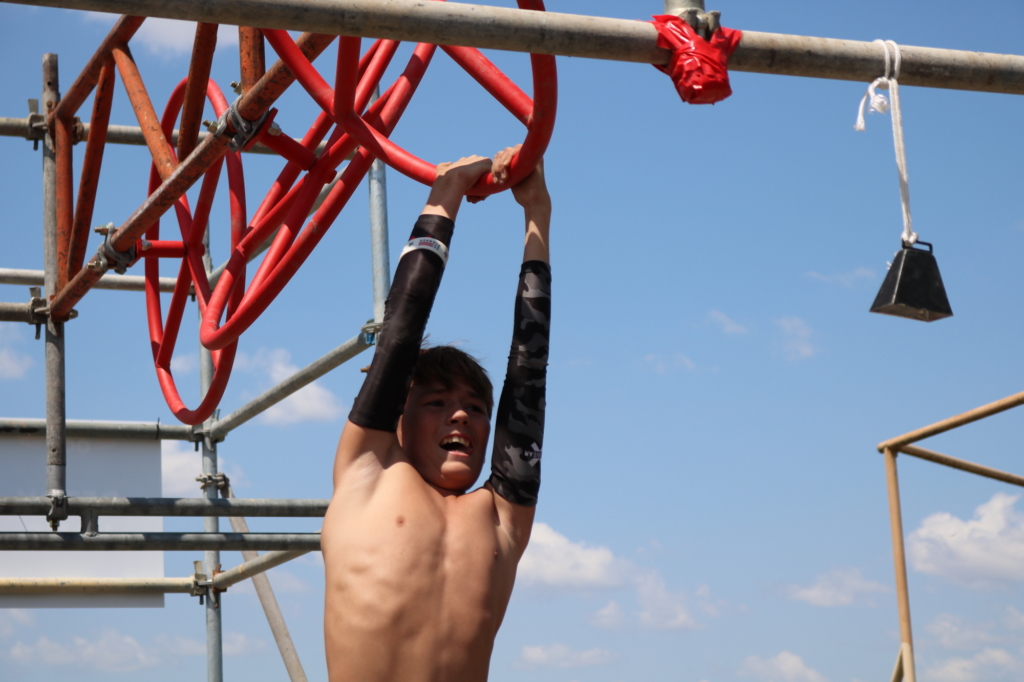 I love OCR, and I love racing. I would like to see a Team Relay added to USOCRC next year. But here is a rule I want to add. To race in the Pro Division, you should be required to represent your state listed on your registration (credit for the idea goes to Jay Flores). This requires athletes to represent the state listed on their registration. It would create a much more dynamic and exciting competition thus avoiding super teams of the three best American OCR athletes on one team. It also prevents people from creating loopholes by saying things like "I registered from state X, but I now live in state Y and was born in state Z." If you don't want to race as a state, you should still be able to run in a Journeymen category so you can still experience the relay course.
Overall Experience: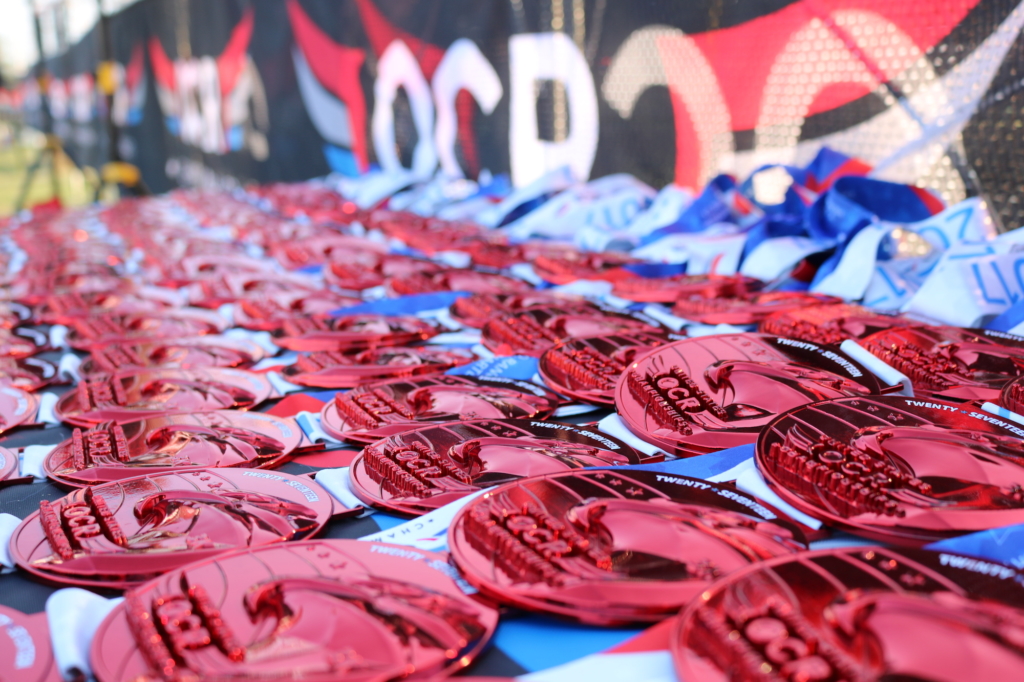 US OCR Championships is an easy 5/5 stars from me.
Having all of your favorite OCR athletes and brands in one location is an experience unlike any other. While OCRWC is excellent for bringing together athletes from all across the world (42 countries as of 2016), the US OCR Championships accomplished the same on a national level. The atmosphere is so good that I would still attend this event even if I weren't racing. If you missed it, you better be at OCRWC this year! I know I will as soon as registration opens for USOCRC next year. America.
Rating: 5/5
---
Have you done an North American OCR Championships?
Leave your own North American OCR Championships review and feedback...