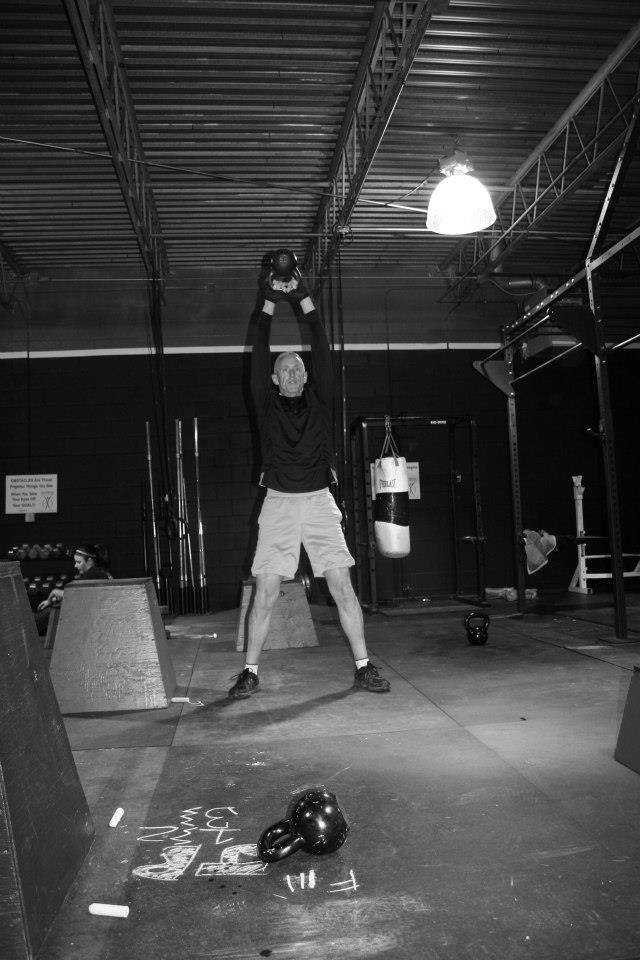 For my 50th birthday, my wife decided that running a half-marathon should be on my bucket list. Never mind that I had not run since high school. Her idea of motivation was for us to be together running through the kingdoms of Walt Disney World.
For her 40th birthday, my wife got some seriously bad numbers after having annual bloodwork. So she decided to start running. Never mind that she had never done anything athletic in her life up to that time. Her solid motivation was to lose weight and get those numbers under control.
Neither of these scenarios is desirable satisfiers of a mid-life bucket list. So why in the world would anybody choose to start OCR so late in life? Let's do a Tough Mudder! It will be fun! Are you insane? In your craft brew-shrouded mid-life mind, you decide to do it anyway. Now that you're locked in because all your friends and family are watching, what should you do?
Step 1 – Go see a doctor.
They want before and after x-rays and photographs of your souvenirs. All my doctors, though unfamiliar with OCR, are very familiar with its impact on my body. It's keeping them in business big time. Get checked out to make sure you are fit enough to do OCR. Tell them your complete history, especially your micro-trauma (assuming you have been reading my stuff lately) so that they will know beforehand what to treat when you show up the day after the race.
Step 2 – Assess your fitness.
Never mind. Whatever it is, it won't be enough for you to survive your first OCR. You're fifty years old for goodness sake. Nevertheless, just like everybody else who takes this journey, you start where you are. I've seen every level of fitness out there on the course so it really doesn't matter what you look like, how ready you think you are, or what advice idiots like me are giving you. Just get out there and do the thing. If you make it (and you will) then you'll have a much better idea of what it will take to do it again (and you will).
Step 3 – Do the Murph.
That means you run a mile, then do 100 pull-ups, 200 pushups, and 300 air squats, then run another mile. You have a time limit of 28 minutes to do this. If you fail, then do what you can and build. Running may begin as walking. Or run from your mailbox to the neighbor's, then walk the next half-mile to catch your breath. Pull-ups may begin just by hanging from a bar. Pushups may begin by just learning what dirt tastes like as you lay prostrate on the ground. Air squats may be practiced at first like getting up and down from the toilet during your colonoscopy cleanse.
Step 4 – Take a vacation.
You don't want to be around anybody else during your training. This is serious stuff and you need to focus. People will only try to talk you out of this stupid idea of yours. Tibet is a great idea because the only people there are Sherpas and people who want to climb Mt. Everest. They will have no interest in you and your altitude sickness. But that's a good thing. Altitude training is great for your lungs. You'll need all the lung capacity you can get, especially if you choose Tahoe as your first race. But if you were smart like me, you choose Palmerton as your first race. In that case you don't need altitude training. You need climbing training. So go ahead and hang with the Sherpas and go up Everest.
Step 5 – Hire an interior decorator.
Demonstrate your level of pre-commitment. Make a medal rack. Buy a quilt rack too. You'll need a place to display the race t-shirt quilt your significant other will make for you. Put them in the same room with your Hummel collection and Yankee candles from back in the 80's. Save one wall for all your race photos, but only the good ones from Bob Mulholland, not the branded ones that look like the fuzzy people on Hallmark Valentine's Day cards.
Step 6 – Get accessorized.
All you need are compression shorts, compression sleeves, compression socks, and a wetsuit. You will train in these every day by running up and down the neighborhood streets and traversing the freezing cold river at the end of town. People will leave you money next to your ruck because they feel sorry for you. Others will call the cops, believing you just escaped from Alcatraz. Keep the money for race fees.
Step 7 – Start an investment fund.
Drain your 401K and IRA and put all the cash into a liquid fund that you will dissolve after the first season. Your podium winnings will more than cover your broker's fees. This is a totally worth it transaction. When you're 85, you'll look back fondly on this time as you gaze longingly across the river from your tent where you will live out your last days.
Step 8 – Go back to school.
Elementary school playgrounds are excellent places to train. Everything is an obstacle. Do not train in your race-day costume (clown mask, tu-tu, unicorn helmet). You will be arrested.
Step 9 – Get on Facebook.
Friend thousands of random strangers who post similar pictures and experiences just like you. Learn and participate gladly in Medal Monday, Transformation Tuesday, and Flex Friday. On Thin the herd Thursdays, get rid of all your so-called friends and family who just don't get it.
Step 10 – Join a cult.
OCR is a religion and you have to decide which denomination you belong to. Will you be a Spartan? Find like-minded individuals by using the "AROO" mating call. Perhaps you prefer Tough Mudder. Just remember, their HQ is in Brooklyn which is not just about hip ice cream joints and art lofts in DUMBO. Metrotech 15 is right in the center of the highest concentration of the country's finest men and women in blue so you better like it or get out. No matter your choice, just remember that the proper position for daily prayer is the burpee.
Step 11 – Supplement.
Throw away your Geritol and Centrum Silver. Stock up on Beet Elite, BCAAs, and electrolytes. Protein powder shakes are your new snacks. Ignore advice to avoid gluten-free, non-GMO, organic things. The rule is, if you can't pronounce it, you need it. Take it in suppository form along with your Preparation H for maximum comfort.
Step 12 – Become a volunteer.
Everybody does this. It's how we get free races and meet young people without obligation. Just show up, lift heavy stuff, and put it down someplace else. At the end of the day, reverse the process. In between, hang out with the young people at an obstacle of your choosing. Never let the crew chief assign you to the dunk wall. There's no port-a-potty there. You'll just have to go in the water right there when hopefully nobody is looking. You'll still get your snacks and meals delivered to you. Throw that nasty 7-11 hoagie in the water like a floater. Bring your own food that you prepped last Sunday.
Step 13 – Set up your DVR.
While you recover at home from your first hernia earned at the bucket brigade, you'll want to stay motivated by watching hours of OCR-related TV shows like ANW, SUTC, BSRC, and TMX. This is where you finally realize what an incredible waste of time this all was. You glory one last time in your one and only top ten finish in your age category. You were 9/10 for the 60-65's, just seven hours behind Hunter McIntyre. Post it on Facebook for posterity.
Step 14 – Buy a plot.
Etch your best time on your tombstone just above this mantra – "Because I can."
---
Disclaimer: The viewpoints expressed by the authors do not necessarily reflect the opinions, viewpoints and official policies of Mud Run Guide LLC, or their staff. The comments posted on this Website are solely the opinions of the posters.