The Spartan Race Glenn Rose weekend, the last weekend of October plays host to the Fallen Heroes Memorial Run. This run gives participants a chance to conquer the Spartan course with the efforts helping raise awareness and funds for veterans issues.  The Fallen Heroes Memorial Fund also offers a virtual race package.
As part of the Fallen Heroes Memorial Run during Spartan Race Glenn Rose weekend at the end of October, there will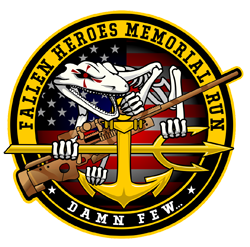 be a special raffle held to raise funds for three different veterans based organizations. Participants do not need to be present to win, making this a raffle of a lifetime for racers.
Proceeds from the raffle will be split between :
Operation Enduring Warrior –  (OEW) is a veteran-founded non‐profit 501(c)(3) whose mission is to honor, empower, and motivate our nation's wounded veterans through a physical, mental and emotional rehabilitation. Our program helps participants overcome adversity and hardship through innovation, teamwork, and perseverance. This ultimately enables the lives of wounded veterans to go in directions they may have once thought were impossible.  OEW is a volunteer-run organization. Donations go directly towards the operational support of the organization and its different programs.
The Combat Wounded Coalition – The (CWC)'s mission is to inspire our wounded warriors to Overcome.  We accomplish this through direct programs and connections to other vetted organizations that support them through Pride, Power, Purpose, and Peace.  Another CWC mission is to provide clothing modifications and Wounded Wear, a unique line of apparel for wounded warriors and patriots to support our wounded warriors. We also honor families of the fallen with opportunities to participate in events with our heroes.
The F7 Group – a nationally recognized 501(c)3 non-profit and White House designated "Champion of Change" that empowers and inspires Veterans, Women, and Youth through physical, mental, and spiritual health. Programs are designed that help Active Duty personnel and their families transition back into civilian life with training programs, seminars, and direct, one-on-one coaching.
Tickets are $2 dollars each for the standard raffle and $20 each for the premium raffle.
Tickets can be purchased: http://fallenheroes.run/product/raffle-tickets/
Raffle offerings include:
(List current as of 10/12/2017)
(10) 2018 Spartan race entries
(10) 2018 BoneFrog race entries
(10) 2018 Green Beret Challenge race entries
(10) 2018 Conquer the Gauntlet race entries
(5) 2018 Savage Race entries
(4) 2018 Rugged Maniac Race entries
(2) 2018 Warrior Dash Race entries
(1) 2018 entry to The 12 Hour Suck (Gut Check Fitness)
(3) Cases of RxBars
(5) Pairs of ShoeCue inserts
(4) Cases of Kill Cliff bars
(4) Shower Togas
(10) assorted SPI running belt w/ LokSak
(2) $50 gift cards to SSP Eyewear
(4) Camo, FHMR engraved tumblers
assorted men's and women's apparel from X Racewear
assorted men's and women's apparel from XTG Gear
assorted men's and women's apparel from Love of Country Apparel
(4) Tickets to a Texas Stars 2017-2018 game
(2) Pairs of Newton Shoes
(10) Assorted Nalgene bottles
(2) Gift certificate packages for (3) Mizzen & Main dress shirts
(4) Signed copied of "The Final Flight of Extortion 17" by Ed Darack
(6) assorted t-shirts from Coach Pain
(15) assorted t-shirts from Civilized Redneck
(12) assorted t-shirts from American First – Patriotic Apparel
(3) Camelbak backpacks
(12) Camelbak water bottles
(6) BigFrig custom tumblers
(10) $25 Digital Coupons for Betta Belts
(2) Free movie passes, $20 food and beverage coupon and (1) free pint glasses from Alamo Drafthouse (DFW)
(1) 64 oz Growler w/ $20 gift card from Braindead Brewing
(5) Spartan Race practice spears (courtesy of Drew Rossi and Mylo Villanueva)
===== PREMIUM =====
(1) 2018 Spartan Race Season Pass
(12) Pairs of Gatorz Magnum Sunglasses ($180.00 retail value)
(18) Cases of Frog Fuel
(2) Shower Toga pumps w/ Togas
(2) $100 Gift Cards from Mudgear
(1) BigFrig Denali Cooler
(3) 3-month memberships to Get Some 365 Crossfit
(2) 3-month memberships with nutritional coaching to Rau Fitness
(2) 3-month memberships to Yancy Camp
(1) 3-month membership to Mylo's Obstacle Fitness
(3) Bronze Packages to any Diaz Human Performance clinic
(4) Free passes to Camp Gladiator Adult Bootcamps ($189 value)
(2) 6 month passes to Anytime Fitness
(1) Autographed copy of American Sniper (softback)
(2) VIP Media Packs from Applied Ballistics
(1) Gift Card for a free rifle Cerakote from BDL Custom Finish ($400 value)
(2) VIP Tickets to the 2018 Big Texas Beer Fest
(2) $100 Gift Cards to Water Grill (DFW)
(1) Gift card to Destination Dallas ($400 value)
(2) sets of FINEX cast iron cookware (1 10″ set and 1 12″ set)