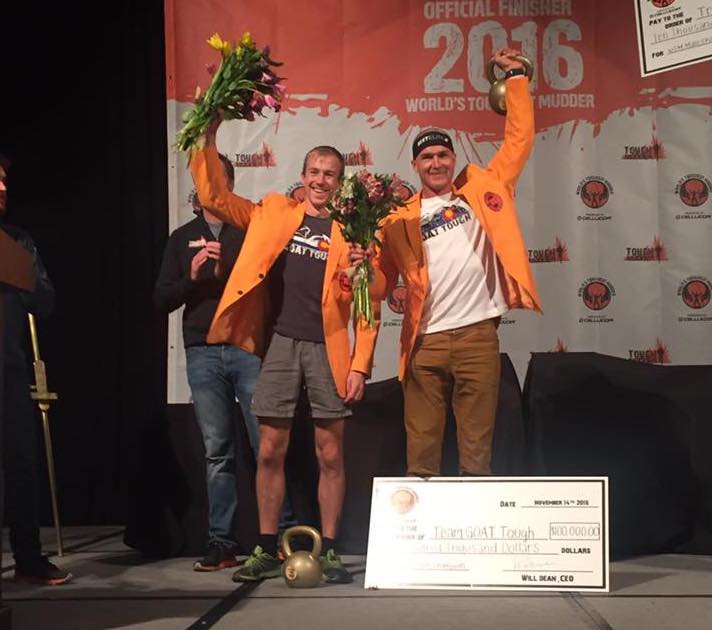 In just a couple of days, 1600+ athletes will line up in the desert for the culminating race of Tough Mudder, the 24-hour long World's Toughest Mudder (WTM).  There is a lot on the line this year, more than any previous year and more than people realize.  You probably think I'm talking about the $10,000 prize for winning first place in the individual category.  Well, I'm not.  I'm not even talking about the $50,000 bonus money up for grabs if the male winner of the race gets 110 miles or more.
There is something bigger on the line, the title of the "Best Obstacle Course Racing (OCR) Male Athlete Ever."
Our sport is only about seven years old in the modern incarnation.  Sure Tough Guy was around in 1987, but the boom in the sport started closer to 2011 with the Spartan Race and Tough Mudder holding world championships.  It further progressed with the brand inclusive OCR World Championships (OCRWC) starting in 2014.  Using these three races as a guide, since they are the ones that athletes are most likely to be racing at 100% potential, I think they can be used to judge the best OCR athlete.  In my opinion, to be the best OCR athlete ever, you need three qualifications:
Ability to compete at the highest level (aka world championships like OCRWC, Spartan WC, and WTM)
Ability to compete in a variety of distances (from things like 1-mile Tough Mudder X or 3km OCRWC all the way up to the 24-hour Ultra-OCRs)
Longevity (aka the ability to do one and two consistently for multiple years)
While there are numerous world-class athletes, only two in my mind have lived up these three criteria and are heads and shoulders above everyone else.   Lots of men come close like Hobie Call (although he has never raced in events that are 8+ hours, however, did take on the Death Race for nearly 36-hours) or Hunter Mcintyre (won TMX, consistently on or just off the podium at most championships and even won WTM as a team in 2014), but there are only two that have the consistency and results that meet these three criteria.  If you read Mud Run Guide regularly, you know I'm talking about Jonathan Albon and Ryan Atkins.
Let's take a quick look at their competitive history at the major events when they have most likely tapered and are operating at 100%:
Jonathan Albon
Ryan Atkins
Advantage
3km OCRWC
2016: 2nd

2017: 1st

2016: 1st

2017: 2nd

Tie
15 km OCRWC
2014, 2015, 2016, 2017: 1st
2014, 2015, 2016, 2017: 2nd
Jonathan Albon
~13+ mi Spartan WC
2014: 1st

2015: 4th

2016: 4th

2017: 2nd

2014: 2nd

2015: 2nd

2016: 2nd

2017: 4th

Tie (although you could give it to Jon since he won overall in 2014)
24 hr WTM
2013, 2014: Did not race

2015/2016: 1st Team Category with Ryan

2013, 2014: 1st

2015/2016: 1st Team Category with Jon

Ryan Atkins

(however, this weekend will be the first time they race head-to-head)
Up until 2017, I think you could make a strong argument for either as the "Best OCR Athlete Ever," but Jon has had an insane year so far finishing 1st at OCRWC (3km and 15km) along with 2nd at Spartan WC.   Plus you can't discount his consistency at OCRWC winning it all four years.  On the flip side, Ryan has NEVER been beaten at OCRs that are 8 hours or longer.  That's right, undefeated despite the number of variables and complications that come with Ultra-OCR.  (On a side note, I would be remiss if I didn't mention Linsday Webster having an equally insane year as Albon with a 1st at OCRWC 15km, 2nd at OCRWC 3km and 1st at Spartan WC.  A win at WTM would put her up there as possibly the Best Female OCR Athlete Ever.)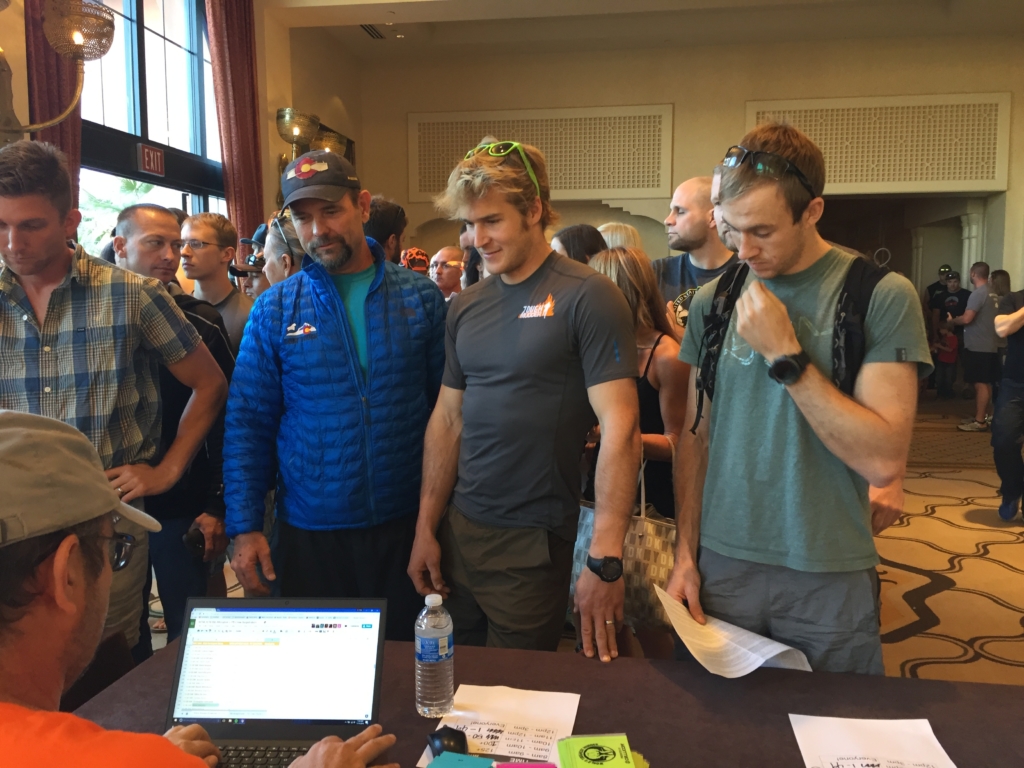 Unfortunately, both Ryan and Jon are incredibly nice in person both on and off the course, making it even harder to pick a side.  They are humble, friendly and operating on a different planet physically.  They are capable of bodyweight movements like rigs, pure strength movements like weighted carries as well as running speed from 3km to 100 miles in length.  They are the perfect representation of OCR.  However, sports are always more interesting if you pick a side, so I am curious to see who you want/think is going to win.
Are you #TeamRyan or #TeamJon?
I have always been on #TeamRyan, but I'm not sure why.  Maybe because as an American I heard Ryan's name first and Canada is geographically closer.  Maybe it is because as an Ultra-OCR athlete myself, I subconsciously hold more weight for WTM than other events.  It's also possible I just hold a grudge from 1776 and refuse to let it go.  Even though WTM is my race for the year and I have podium aspirations with my teammate Wesley "Dr. Red Tights" Kerr as Team Merrell, I'm just as excited to see the result of what may be an epic showdown that becomes the stuff that OCR legendary tales are made of.
This weekend in Nevada, there is a showdown bigger than any Vegas fight night.  This final dance in the desert may crown "The Best OCR Athlete Ever."  Even if these two aren't the top two steps of the podium, if Jon beats Ryan this year, I think we can all agree that he is the "Best OCR Athlete Ever" as of 2017.  If Ryan beats Jon, I think it opens up the debate again as Ryan shows utter domination in Ultra-OCR, but Jon maintains his 4xOCRWC title.  Share your thoughts below on the best OCR athlete ever (#TeamRyan or #TeamJon) in our Facebook feed and choose your side….
---
Disclaimer: The viewpoints expressed by the authors do not necessarily reflect the opinions, viewpoints and official policies of Mud Run Guide LLC, or their staff. The comments posted on this Website are solely the opinions of the posters.