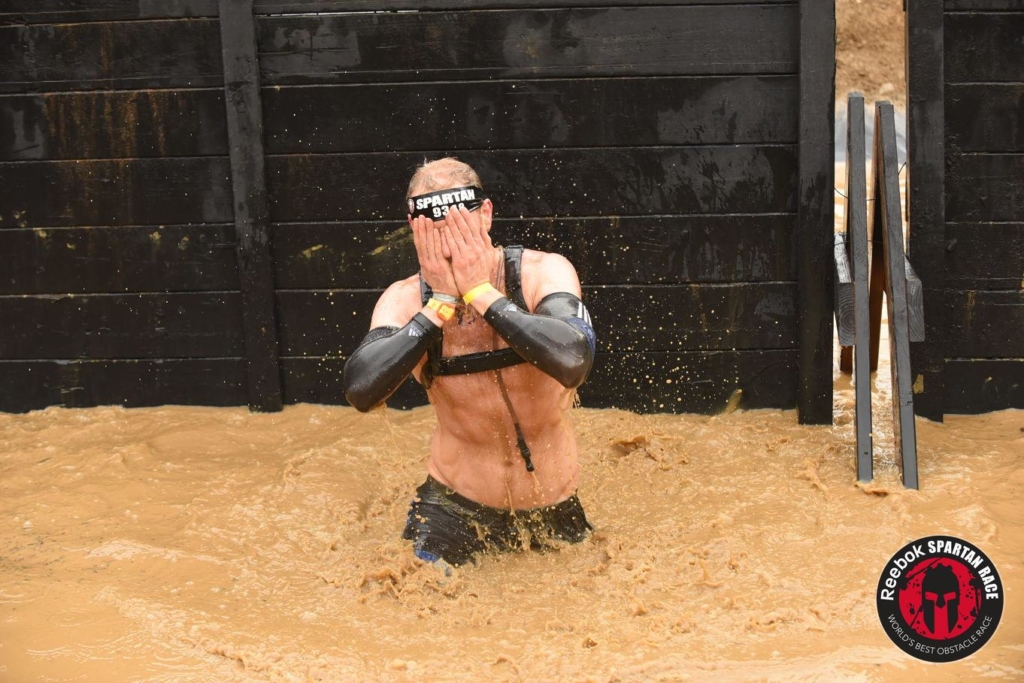 "Do I need to use a hydration pack?" This is the question thrown around OCR message boards for every race, no matter the length or weather conditions. Before I dig into this gear review, my answer to that beloved question is, "sometimes."
I carry my hydration pack only for certain races – mostly those that are longer, with potential for varying temperatures, high vertical gain and/or lots of natural cold-water on the trails. I'm prone to cramping in these environments, so the ability to sip the occasional H2O or chew on some gooey, electrolyte-refueling treats is extremely helpful.
When I began tackling more advanced courses, I knew I wanted to have some sort of hydration pack with me. The problem was, my normal hiking pack was bulky, held a ton of water, and had too many pockets for rocks, water, and mud to accumulate. Plus, it was expensive and I wasn't ready to treat it like I do my racing shoes.
I saw this condensed version of a hydration pack through a targeted Facebook add and decided it was a product worth trying. The price point of under $50, plus a coupon code I found online, was exactly what I was looking for. You never know when a rogue barbed wire point may decide to end your pack's life prematurely.
DolfinPack advertised its lightweight (version 2) pack as waterproof, with a low profile and room to fit a few essentials for any adventure. It delivers.
First, the pack is easily adjustable, with three Velcro straps – one across the chest, and two over the shoulders – it fits snugly and won't move around while you're on the course. This is extremely important for those shirtless racers, who constantly fight friction while wearing a pack.
DolfinPack's small volume doesn't leave room for additional pockets but still offers space for extra electrolyte shots, protein bars or gels. At capacity, this pack holds 1.5 liters of water, but I never fill it completely because the pack bulges out a little when full. If you fill the bladder about ¾ of the way and press the air out, you'll be very comfortable when racing. Of course, on a hike, utilizing the entire volume is not an issue. The wide-mouth bladder opening allows for easy cleaning and fast refilling.
If your DolfinPack happens to be submerged after cruising past the dunk wall or falling from the monkey bars, don't fret: the pack drains immediately. On that note, the pack itself is extremely lightweight.
The hose comes wrapped in a neoprene sleeve to keep your water flowing in cases of cold weather. There is one problem with the hose that I've experienced – the mouthpiece that came with mine doesn't allow for a strong liquid flow without pulling it a bit with my teeth. This may very well be a one-time issue with my pack. It hasn't deterred me from using it and I haven't felt the need to order a replacement valve.
Overall:
This pack is affordable, durable and comfortable. The ability to drain quickly and carry enough water and race snacks on course ensures competitors are well-prepared, ready to dominate their favorite OCR.
5/5