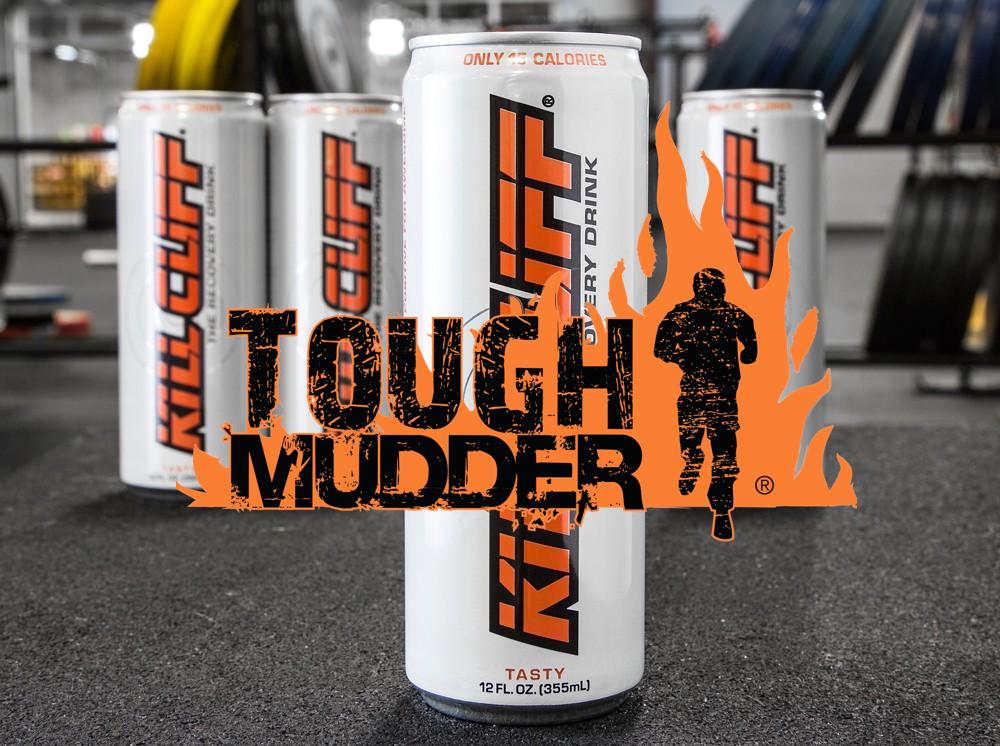 Tough Mudder announced today a new partnership for the 2018-2019 season with Kill Cliff coming onboard as the official sports drink. Additionally, Kill Cliff will be the presenting sponsor for the Tough Mudder X Series. The partnership kicks off this weekend at World's Toughest Mudder and will continue at all US venues for the upcoming season. Additionally, the infamous cliff at World's Toughest Mudder will be rebranded as the Kill Cliff this year. Kill Cliff has been involved in the obstacle racing industry for several years supporting various brands.
---
Tough Mudder, Inc. and KILL CLIFF have partnered to provide KILL CLIFF's clean label endurance and recovery sports beverages for the 2018 and 2019 US event seasons in its' capacity as the official sports drink brand for Tough Mudder and presenting sponsor of the Tough Mudder X Series. Tough Mudder X is the one-mile race with 10 obstacles and 10 workout zones that tests competitors from across multiple disciplines to determine the fittest and fastest athletes in the world.  The series debuted this summer on CBS with millions watching its' first World Championship.
At all Tough Mudder events, KILL CLIFF will provide its ENDURE clean endurance sports drinks on the course during events to help participants experience longer energy maintenance as they push harder through the course. KILL CLIFF recovery drinks will be handed out at the finish line to provide electrolytes and assist in participants' post-event clean recovery and hydration. KILL CLIFF will leverage its relationship with gyms around the country to further the Tough Mudder brand through its product offerings.
The partnership will kick off at this year's World's Toughest Mudder at Lake Las Vegas on Nov. 11-12, 2017. World's Toughest Mudder is considered the most extreme, insane, imposing, pulse-pounding, heart-stopping 24-hour obstacle course race on the planet that is viewed by millions globally via livestream and also on CBS. KILL CLIFF will be the official sponsor of one of the event's most infamous obstacles, The Cliff, a 35-foot cliff jump into the chilly waters of Lake Las Vegas that begins at midnight on Nov. 12.  KILL CLIFF will also have its own TEAM KILL CLIFF tackling the course.
"Partnering with Tough Mudder as the official clean sports drinks sponsor is a great next step for both of our brands, as well as the dedicated warriors of the Tough Mudder," said KILL CLIFF CEO Joe Driscoll. "We are getting our drinks into the hands of hundreds of thousands of athletes who are challenging their fitness, while Tough Mudder is partnering with a cool brand that is disrupting the artificial, sugar-filled sports drink category. We are incredibly excited about being the presenting sponsor of Tough Mudder X race series, which is a fast, exciting event that is a great crossover for many of our CrossFit athletes and gyms."

 "KILL CLIFF's Kill the Quit attitude, clean label products and brand awareness in the HIIT category makes them a great partner fit that will not only elevate the Tough Mudder brand to a broader audience and new category of athlete, but enable us to offer Mudder Nation great hydration and recovery drinks for everyone to be at their best as they tackle Tough Mudder's demanding courses together, " commented Rich Abend, VP, Global Partnerships, Tough Mudder.  "We are also proud to name KILL CLIFF as the first presenting sponsor of TMX, which has garnered significant interest from the industry since its' debut this past summer on television."
KILL CLIFF drinks have gained popularity in HIIT gyms across the country, and the brand has led in the emerging clean sports drink categories at places like Whole Foods and Amazon. The KILL CLIFF brand has been on a rapid growth trajectory with a loyal and passionate following of the world's toughest athletes.