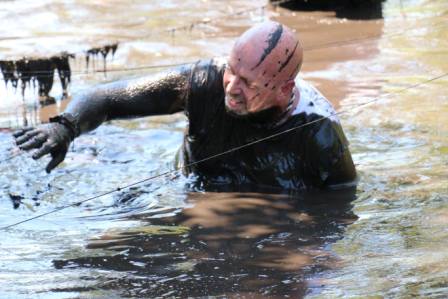 My name is John Carmichael, and I am an athlete diagnosed with Parkinson's. It does not define me, but it is now a part of my life. I am also a Bronze Star decorated Army Combat veteran and Licensed Practical Nurse. I was diagnosed in March of 2016 with Parkinson's disease, and my focus has primarily been endurance bicycling to control my symptoms and manage my disease. I started using that to do benefit rides for children's cancer, cancer research, and wounded veterans, and have participated in several rides since my diagnosis. Right after my diagnosis, I started writing a blog named just bejcarmichael  (https://justbejcarmichael.wordpress.com/)  to begin to encourage others to push through their struggles and to begin the process of accepting what I was facing, dealing with the emotions of it all, and forming a battle plan to fight it. With that, I wanted people to find the positive in each day, to make an impact in their world and the people they encounter each day.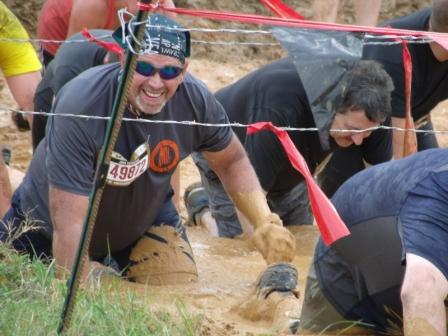 This year on September 30th, I had the opportunity to run a small local mud run/OCR in Stockton, AL called the Delta Dash to enter the area of OCR racing to continue to train, exercise,  and control my PD symptoms, and to be a voice for Parkinson's and others who are facing struggles. I have adopted the nickname "Real Slim Shaky", having t-shirts made for when I race so that I might be able to  engage others in conversations to raise awareness for Parkinson's, and to encourage others with my disease to become involved in OCR racing and other events and to begin leading an active lifestyle to fight the disease process.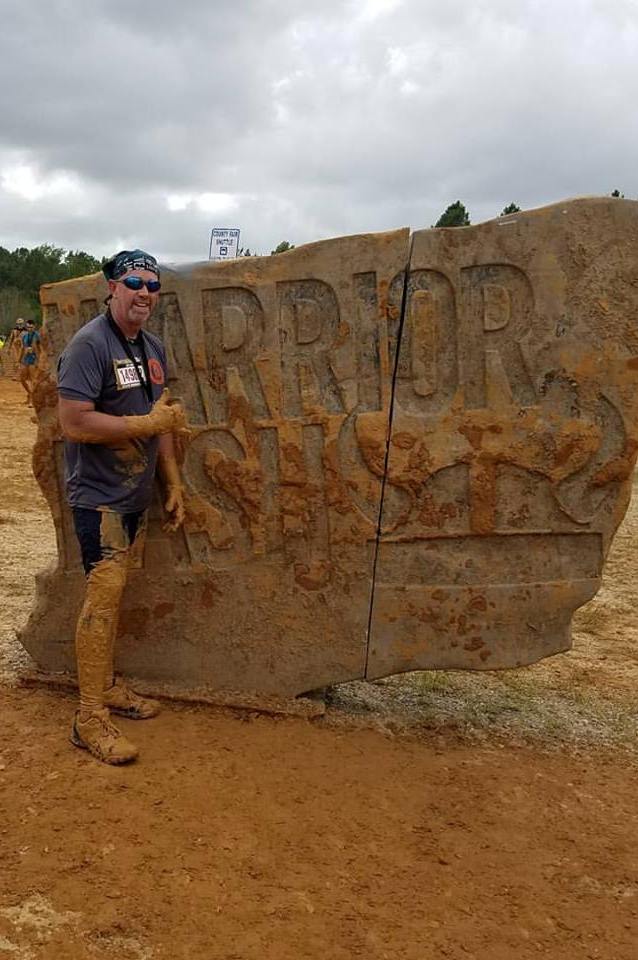 Recently, I ran my first Warrior Dash for St. Jude Children's Hospital, running as a St. Jude's Warrior to help in fundraising, setting a high personal goal of $2500 to make an impact. I believe, like most people, I am indirectly impacted personally by children's cancer and I also believe that doing the minimum recommended is not what we should settle for, and instead set huge goals for ourselves. Since finishing that first small race and committing to the Warrior Dash, I registered about a week ago to run my first Spartan Sprint at Fort Benning, GA, April 2018 and will pursue the Spartan Trifecta Medal in 2018 at the urging of a fellow PD fighter and Spartan Beast named Christian Banda.
However, I realize none of this makes me special, and truly, that is not the purpose of wanting to have my story told. I was given the opportunity to participate in a web interview with Karl Sterling of Physiochains Education, in order to tell my story and begin the process of becoming a voice as a PD fighter. I have also had the opportunity to start a Parkinson's and Movement Disorder support group in a rural area of Lower Alabama appropriately named "Shaking Up LA (lower Alabama)" With a mission to encourage, empower, and educate its members. Shaking Up LA seeks to add access to resources for Parkinson's fighters and their caregivers across lower Alabama in an effort to live well today and every day with PD. I am just an ordinary guy.
I am beginning a new area of symptom control to overcome the significant life challenge of PD, and in the process, I hope to be able to be a voice in the Parkinson's world that focuses not on being defined by PD, but instead by being defined by the impact we can make through our struggles. I was able to be a voice for St. Jude Children's Hospital as I ran the Warrior Dash on October 21st. And I have made a promise to myself to not live in a world where I am shaken by my Parkinson's diagnosis, but instead to shake up the world where I live in spite of my Parkinson's diagnosis. The OCR world gives everyone an amazing opportunity to push beyond any limitations that they may, in order to overcome obstacles and become a voice for achieving more than they ever thought possible. So today, I commit; I AM OCR.