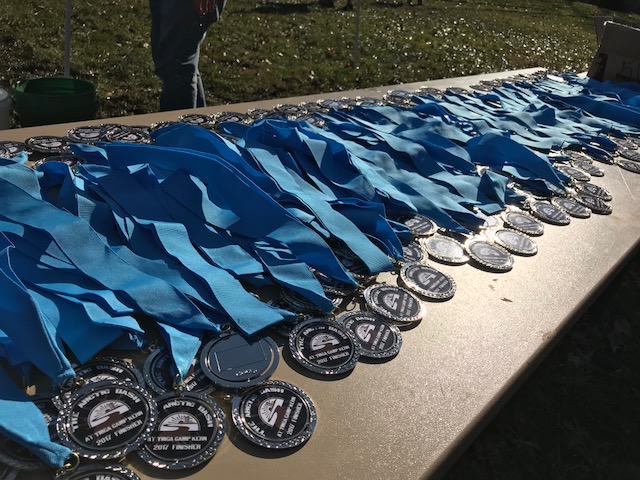 This past weekend I completed what was my final race of 2017: The Arctic Dash at Camp Kern in Oregonia, Ohio.  It's a bittersweet feeling to see December come knowing this will be my last OCR hoorah before the long cold months of off-season training.  2017 was a good year and I wasn't ready for it to end, so I looked for one more race to fill the calendar and found the Arctic Dash right in my backyard.  As the days got closer I approached this new race with equal bits excitement and skepticism.  What I found was a fantastic local race, challenging for all skill levels, and eager to provide a world-class OCR experience.
About the Arctic Dash
YMCA Camp Kern is owned and operated by the YMCA of Greater Dayton.  The camp occupies 485 beautiful acres in the Little Miami River Valley of Southwestern Ohio.  The camp is well known in the area for providing summer camps for youth during the summer, and as a conference center and team building retreat for churches, businesses, and youth groups in the fall and winter months.
"We started doing the Arctic Dash at the suggestion of one of our board members who do obstacle course races."  Executive Director Chris Addison told me after the race.  "We were looking for new ways to fundraise as a non-profit organization and everyone loved the idea."  Now in its sixth year of operation, the Arctic Dash has grown and improved every year.  "We're always looking to improve," says Summer Camp Director Sean Kline. 

"We know the OCR community is very close and the individuals are always willing to give positive and negative feedback.  There's a big group around here called the Crazy Mudder Muckers who always give us great feedback to make the race experience better."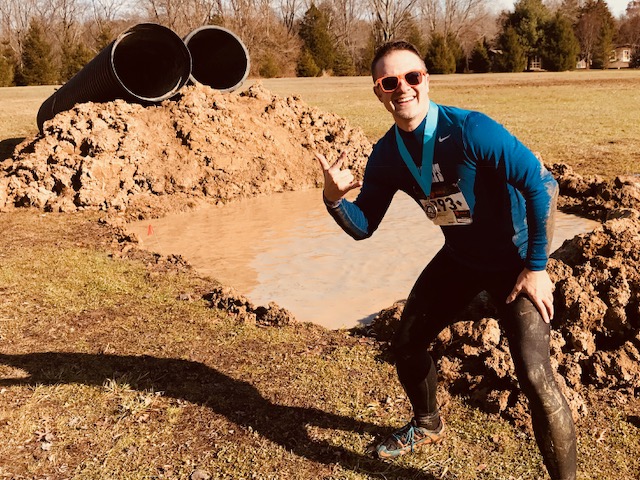 But this is also more than a race.  The Arctic Dash helps generate about 20% of the fundraising budget that allows Camp Kern to provide summer camp to underprivileged teens in southwest Ohio.  The enthusiasm for what Camp Kern does shows in the volunteers along the course.  From the engaging staff at registration to the volunteers with cowbells sitting in bleachers at the finish line, you feel the pride and excitement throughout the race, making braving the cold a bit more bearable.
Course Summary
This year's Arctic Dash came in around 3.5 miles long and had 19 obstacles.  The terrain varies from open field to wooded trails with slight elevation changes thanks to the rolling hills of southern Ohio.  The obstacles featured OCR staples that you'd find on such races as Spartan or Tough Mudder such as mud pits, log carries, and Over/Under's.  What excited many Arctic Dash vets was the addition of a spear throw this year.  You can definitely tell the planning team scouts what other races are doing and does a great job of adding it into their experience.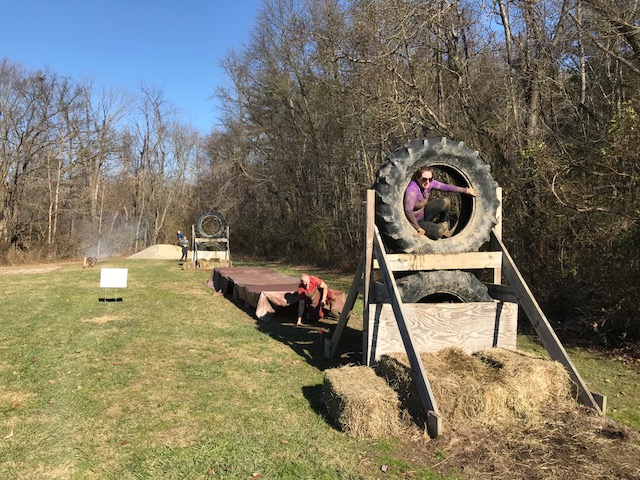 My Experience
Having never run the race before I really didn't have any expectations going into the race.  I had heard good things about it, but let's be honest most of us OCRers will give a race a passing grade so long as there are mud and free beer (and there was plenty of both here).  This was a great race.  Definitely room for improvement, but overall a great experience for a dedicated team.  Beyond the race course itself, the race offered warm showers afterward, free/unlimited drinks including sodas for minors, and spectator activities including a kiddie course, bounce houses, and free hot dogs.  Finishers get a shirt, medal, and goodie back with items from area sponsors.  I would definitely recommend the race to anyone from beginner to the elite as a great end of year option to your OCR season.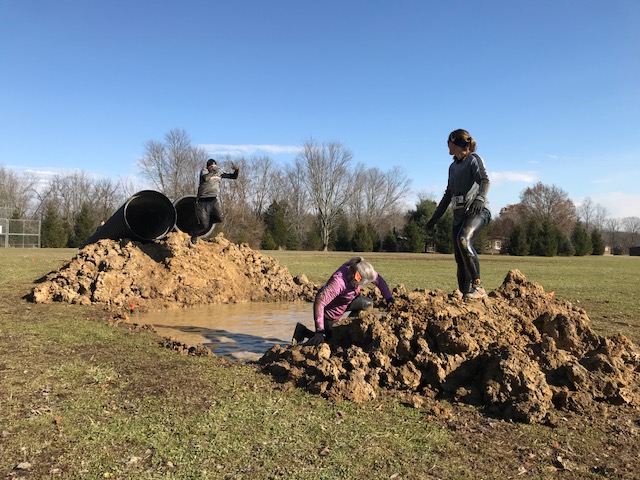 Pros:  The course makes every use of the campground to create a unique and challenging race experience.  From the complex "low ropes course puzzle" to the vague directions "just follow the water" as you crawl through an underground culvert, the course provides a diverse terrain and obstacle experience for beginners and seasoned OCR vets.
Cons: Many of the obstacles are very narrow, leaving space for no more than 2 participants at a time, and some only one person.  This leaves those competitive racers at a loss, getting stuck behind individuals less proficient or motivated to move through the course.
Overall score: 4/5
Rating: 4/5
---
Have you done an Arctic Dash?
Leave your own Arctic Dash review and feedback...