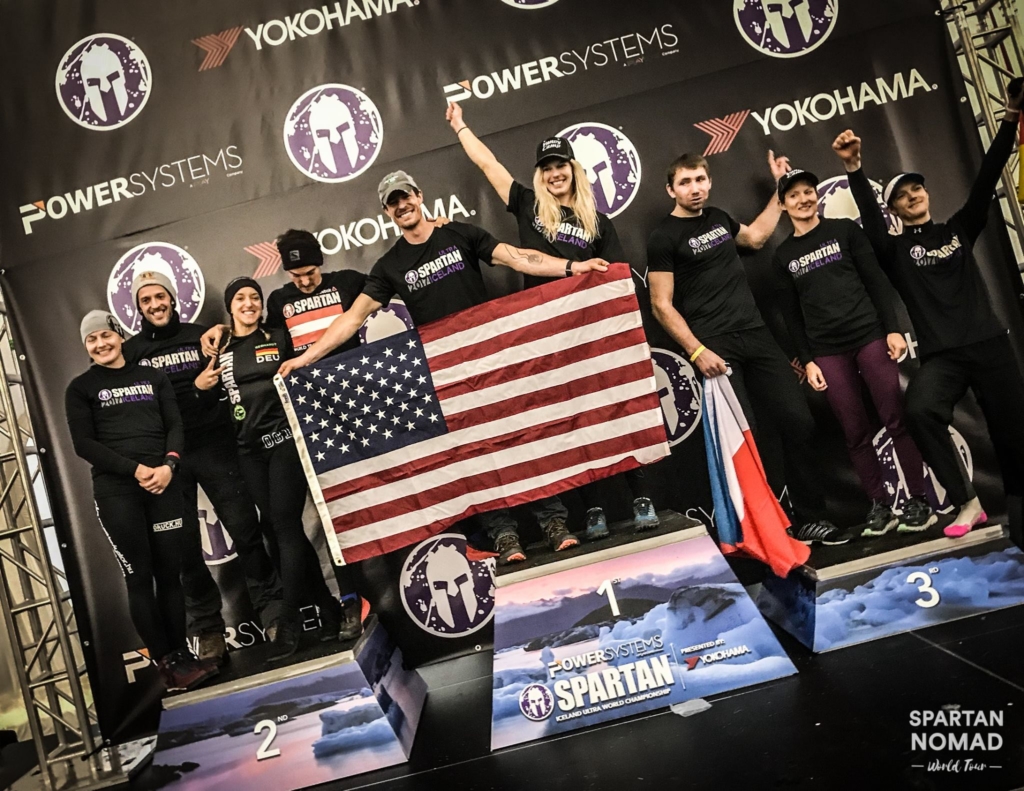 The 24 hours Ultra Endurance Spartan Race that occurred on December 16th – 17th 2018 was an adventure in itself. I followed along on social media during the race, to see how the athletes were holding up under such harsh weather conditions and with only 4 hours of daylight during the entire race.
Before the race even started, I wanted to tell two sides of the story – one from an elite athlete, and another from an open racer – so that both points of view were heard. I had approached Allison Tai before she left, and was super happy when she responded so quickly post-race to this article request. Instead of going for a traditional race recap, I wanted to get her perspective on what it was like to travel to Iceland, some pre and post-race thoughts, and what she felt worked well for Spartan's 1st ever 24hour Ultra Event in this format.
Allison Tai, tell us about your travel experience to Iceland, and your first impressions of the country?

I had a rough start to the weekend. My husband John and I flew through LAX and they denied him access to the plane since his passport expires in just less than 3 months. There was a pre-race meeting to go over rules and expectations – and generally just fire the crowd up. It was at a beautiful venue overlooking the water. Very quickly after that, racers filed into a line to pick up their kits. It was well organized and easy breezy as usual despite the fact that everyone rushed the tables at once.
With this ultra-race, what is one thing that you were most worried about / struggled with?

I was most worried about the fact that I was only a few weeks out from racing World's Toughest Mudder and a little concerned about how my body would react. My other worry was the weather. In my experience, rain that's just barely rain is the coldest, most miserable weather scenario possible – and that was looking likely.
What were are doing as an elite athlete to prepare for the obstacles / extra weather element?

My amazing coach Yancy Culp has been working my grip strength and I'm seeing the results. Other than that, getting on the actual obstacles at VancityOCR has been a game changer in terms of technique. Really I think that's the recipe: endurance strength and technique.
I've been doing cold showers and ice baths. Plus I try to dress minimally when I run outside here. It helps it's usually raining and just above zero in Vancouver.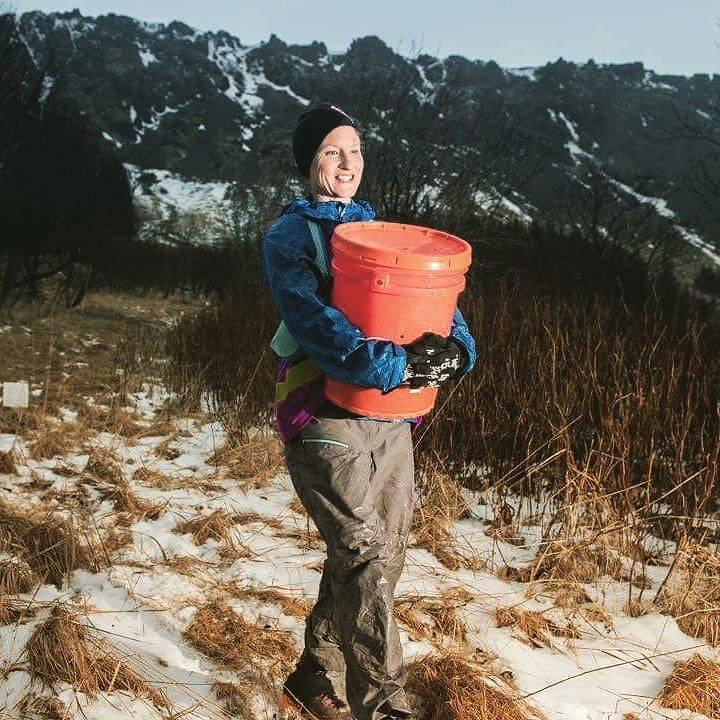 Why did you choose to do this specific race so closely after WTM?

Haha. I make poor life choices.
In reality, I didn't make the decision until after WTM. I felt ok and I knew I'd regret not doing Iceland. Your body will definitely not be recovered three weeks after a grueling event like WTM, even if it feels recovered. I went into Iceland accepting whatever my body gave me.
What was your list of essential items to pack for an event like this?
We had a mandatory gear list so packing was pretty easy: waterproof pants and hooded jacket, gloves, emergency stuff, 2 headlamps, and blinkers. I wore a technical toque, Gortex socks, and Reebok All Terrains that were a ½ size too big to accommodate all my extra socks. It all worked out pretty well: I didn't even end up changing shoes. My Obstacle Guard socks were awesome and I walked away with no blisters. Wish I would have thought to get their padded arm sleeves farther in advance though. Pretty sure my elbows would have appreciated them.
From memory, what was the list of the obstacles and penalties?

About a third of the obstacles were mandatory: the carries, plate drag, tire pull (yes, we pulled a typical female weight tractor tire) etc. Another third had various penalties (like barb wire crawls, a bucket carry or short run): rope climb, bender, multi-rig, etc.
The final third came with the typical burpee penalty: monkey bars, twister, Tyrolean traverse, Olympus, spear, Herc hoist. The kicker was that elites had to carry a card and collect punches and do all their burpees at once at the end of each lap… in a wet, cold, rocky pit of misery. Spartan was kind and dropped the penalty to 15 per failure at 12:01. We were all looking forward to midnight! I know one guy who did 180 burpees at once.
From your perspective, how did it feel to have the burpee pit at the end as opposed to having to do the penalty burpees after each failed obstacle?

Man, it sucked. And that's why we all showed up for the event. It was perfect. Let's just say Amelia Boone would have been in her glory. At first, the card thing confused me but once I figured it out (a few times I had to run back for my punch) it made a lot of sense. People are going to remember that pit for years and remember we've got it pretty good in life.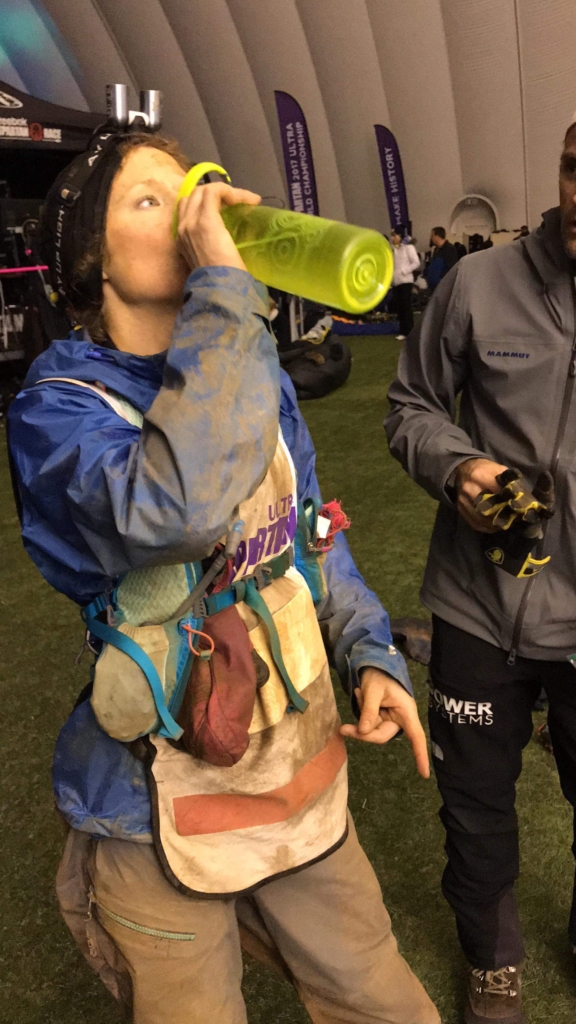 What on the course, what did you struggle with the most – (the cold, physical, mental roadblocks) and how did you overcome them?

The weather was INSANE. I seriously thought Morgan and I were going to blow off the mountain at one point. There was hail, rain, snow… you name it (outside of heat or sun). But that was the best part. I never really felt cold and each lap was a whole different type of storm. My biggest challenge was the ice. For some reason, I thought Iceland would have more tacky ice. I should have known better since temperatures hover around the bubble.
I'm a really clumsy and cautious person. The course was covered with this thick layer of black ice. Climbing up the mountain you'd have to find something less covered in ice, grab it, then replace it with your foot and continue on. At times you didn't even have a hold to grab – it was just prayers and optimism between you and the slide of your life.  Needless to say, there was nowhere you could really open up and run. The best you could do was this weird shuffle until you hit a cambered patch that took you down like a sack of hammers.
In a weird sense it kept you awake and in the moment because if you drifted off, it hurt. A lot. Or you'd have one of those moments when your face almost hits the ground and you somehow catch yourself. Equally as revitalizing. As such, the course was perfect to showcase power hikers and endurance strength athletes. Most of us runner types struggled. This was pretty darn awesome. The terrain was unique and beautiful. We ran past geysers and over lava rocks. The course was loaded with obstacles, elevation, and great people. There was a lot of talk about Spartan not being able to do a proper build in Iceland. But they had it all out, with zero bottlenecking.
Not directly comparing but from experience doing the Spartan Ultra race (24 hrs) and the Tough Mudder one, what you thought worked well on course, and what you think may work better if they do it again?
The lap ended up being 6 miles (which seemed like 20) but I actually liked the longer length. It made the time go by way faster. I probably would have had athletes wear coils – or spikes and not used netting/ropes in the course design. It was hella slippery everywhere. Although, we all limped away with some good stories about falling a million times and getting up a million and one.
It also would have been cool to have the rig and the timing tent in the dome and have athletes pass directly by it. I'm not a fan of needing to go off course to pit and I think the spectators would have liked the rig. Plus finishing inside with the crowd would be pretty cool. I do feel like that's something they're already considering for next year. In all, I think it's hard to find things they could have done better which is a good thing. For its inaugural year (and on a remote island no less), they put on one hell of a race. The venue was perfect and the race ran nearly seamlessly. I'm guessing Spartan lost a lot of money putting on this race but I'm also sure people will be sitting at their computers ready to sign up before registration opens up for 2018.