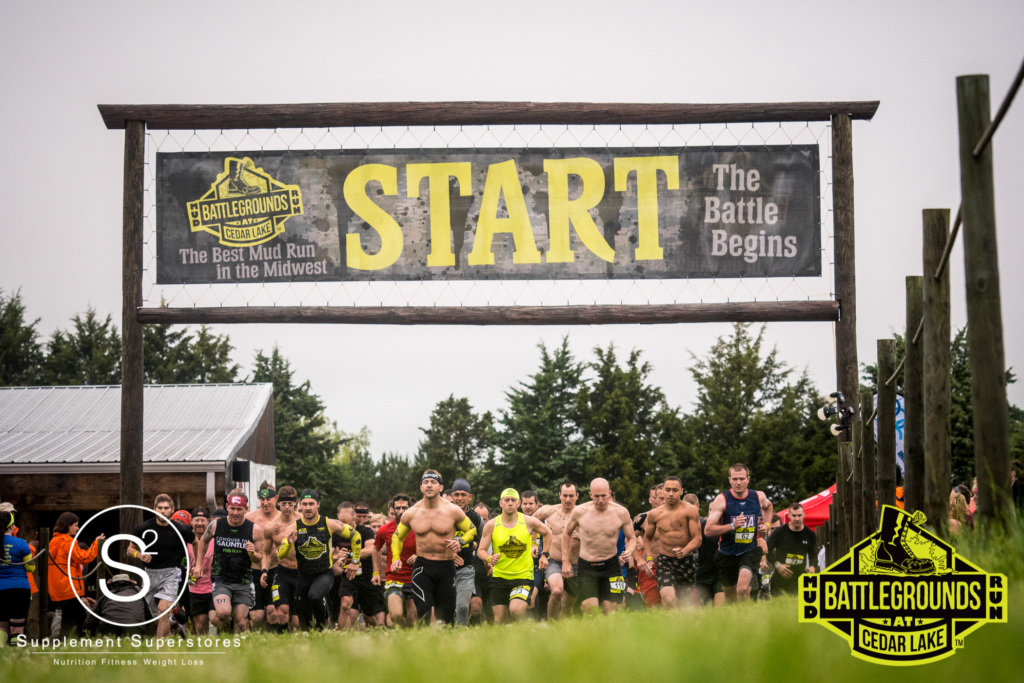 In a ceremony a few weeks ago at Cedar Lake Cellars Winery outside of St. Louis, The Battlegrounds Mud Run married Tough Mudder. This "tying of the knot" subsequently created what is one of the unique Tough Mudder venues for their Missouri event while, at the same time, putting an end to the largest single-site obstacle race in the Midwest. It will be with a heavy heart that we will implement the final Battlegrounds Mud Run on May 19, 2018. This event has truly meant a lot to all of those involved in the race so we will hate to see it go.
Battlegrounds Origin
The origin of The Battlegrounds Mud Run is not unlike a lot of other companies in that businessman Carl Bolm had a vision. He already owned Cedar Lake Cellars winery as well as a large plot of land outside St. Louis and he had participated and visited various temporary obstacle race courses throughout the country but believed that a permanent course could offer a much better race experience with bigger and better obstacles, desirable amenities such as warm showers, paved changing rooms not to mention a much more spectator friendly course.  As an added bonus his site would have an awesome winery right next door to make the experience even more memorable! What followed might as well been a scene out of "Field of Dreams." "If I build it, they will come"… and come they did!
The Battlegrounds inaugural race was held in the spring of 2012 with just 361 runners. I actually first got involved with the company just prior to that event. In my time working with Carl and his staff I have sort of grown up in the sport of obstacle course racing. My role with this event has varied a lot over the years whether it be testing the course and obstacles prior to each race, shooting "how to" videos on site or helping promote the events I was able to learn a great deal about the sport from both the business side of OCR as well as becoming the racer I am today. The biggest leap in that racing step for me was when The Battlegrounds staff decided to create The Battle Corps pro team and effectively lay the groundwork for a family that will never be bound by a name or a single event. Over the past three years, the bond developed by our team has basically been a microcosm for the sports overall and most definitely for the larger Battlegrounds Mud Run family that includes so many of the participants that have joined in on our fun at these amazing races we have put on over the years. Seeing this event grow to a race of over 3,000 participants have been awesome to be a part of.
The Battlegrounds race and the sport of mud running/ obstacle racing as a whole has played such vehicle for change in people's lives that it has become pretty much legendary. Society has basically removed a lot of the physical struggles for most people so getting out and tackling something epic really gives participants the opportunity to have memorable experiences and build bonds with those around them that we couldn't otherwise accomplish. In the military, there is a belief that adversity builds bonds that could never be solidified under normal circumstances.
Along the same lines, for Tough Mudder, the belief is "no mudder left behind" while at the Battlegrounds we would say "life's better when battled!" Battlegrounds participant Trina Fox-Konz says, "that unparalleled tagline will be carried on by too many of us that choose to live it every single day!" Overcoming obstacles is at the heart of what this sport is all about and it really is a metaphor for life. As an example, If an overweight, 4'10" cheer mom from St. Louis can somehow be motivated to become a "hell yeah" badass 2.0 World's Toughest Mudder version of herself just by catching the bug of OCR then the sport must be on the right track. Battle Corps member Leah Hensley has stated… "Joining the Battle Corp race team and being welcomed into The Battlegrounds family has been one of the great honors of my life. My heart breaks to know this defining chapter is coming to an end, but there isn't a shred of doubt in my mind that the bonds formed here will not be broken."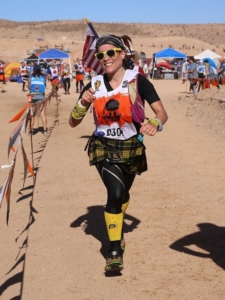 Leah's story is not completely uncommon as we have all heard about how events put on by Spartan Race and Tough Mudder have touched so many lives around the world. Giving people a healthy avenue in which to challenge one's self can help those individuals find something within themselves that they didn't know existed. This feeling of accomplishment is difficult to tangibly measure but that doesn't make it any less significant. My experiences at the Battlegrounds are not unique to that event either. In fact, the spirit of our event and that of Tough Mudder are more similar than some might realize. Mr. Bolm's course at Cedar Lake was set up so that the masses could finish almost every obstacle and the relatively flat terrain would never make for typically Spartan Race type thrashing. Our course was more "Fast and Furious" than a "grind." Kind of like if Warrior Dash and Tough Mudder had a baby. Five miles with a little bit of challenge, a little bit of fear, and a whole lot of FUN! Battlegrounds has some big obstacles like our Torpedo Launcher water slide and the Gauntlet but Tough Mudder will introduce its specialized team oriented obstacles which will bring a whole new element to the Cedar Lake site.
The Community
The awesome people I've met at the Battlegrounds were also not so different than those I've met in Mudder Nation. I will admit that I am not a die-hard member of that group. I typically only do a few Tough Mudders a year but my season has culminated with World's Toughest Mudder (WTM) every year since 2012.  This is without a doubt the most epic event I've ever been a part of with some of the biggest badasses on the planet! WTM is basically a family reunion of crazies since many of us are "repeat offenders" as Will Dean likes to call us. However, Eric Jenkins who has done almost as many Tough Mudder events as anyone except for maybe Jim Campbell and Joe Perry, told me that "Even at regular Tough Mudder events the sheer scope, size, and design of some of the obstacles makes participants rely on each other in order to complete them and this creates a bond amongst the mudders that is not only felt on course and at the post-event party but even when you run into a stranger in a random airport wearing their Tough Mudder t-shirt."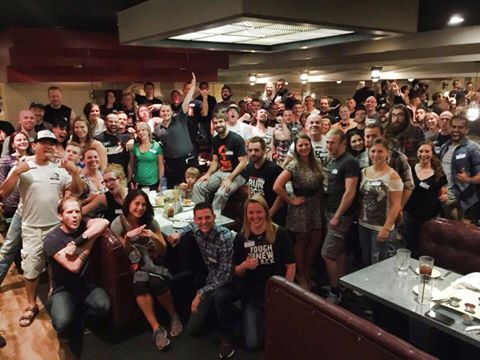 It's this connection that crosses all borders that make our sport so fantastic. On top of this intrinsic bonding, you have Mudder's like Melissa "Sharkbait" Dugan setting up pre-event dinners and get-togethers at Tough Mudders across the country which only adds to the "family feel" of the event. Tough Mudder enthusiast and St. Louis native, Joe Herman, mentioned to me that, "I've met so many friends at events where you discuss with them which ones you are planning to do across the country so you can meet up with them as share a hotel room, etc to decrease costs. Heck, I see Tough Mudder friends more than I see my other friends!" In fact, Tough Mudder creator and CEO, Will Dean's original company mission statement read, "Grow mudder nation into a global tribe that lives the values of courage, personal accomplishment, teamwork, and fun."
In the end, I guess this marriage of the big time "World traveler" and the "home townie" isn't as crazy an idea as it might have first seemed. I mean things can work if you share the same values and have similar types of families right? It's really sad that for this marriage to work we have to lose such great race in The Battlegrounds, but I guess all good things come to an end eventually. Who knows maybe this is actually new beginning? I guess I'm challenging all of the Battlegrounds soldiers and those in Mudder Nation to remain open minded and be optimistic for when was the last time you did something for the first time? Hopefully come August 11 & 12, 2018, at Cedar Lake Cellars you will have your answer!