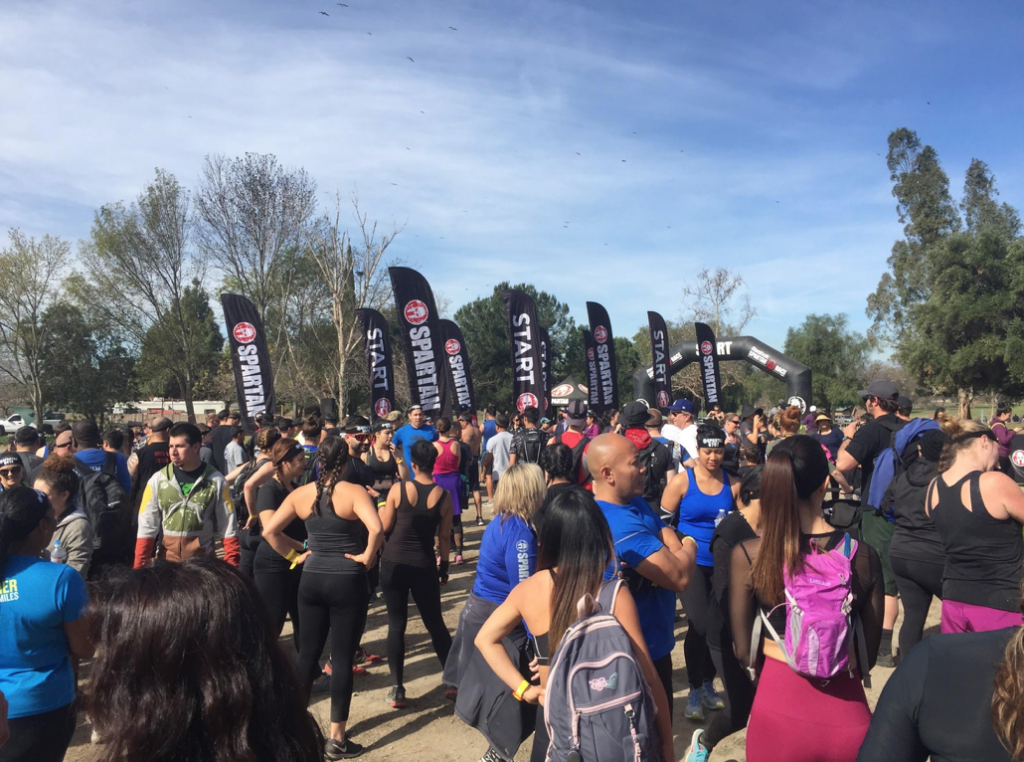 My 2018 OCR season started with a Big Bang at Spartan Race  in Southern California! This year the event was held in Prado Regional Park in Chino, CA – what a rush! 
The Terrain & Weather
The course had moderate uphills & downhills with nothing big to be afraid of. After mile 5 there was a long journey through the forest meadows which was actually quite peaceful although there were slight gusts of winds and at times. Occasionally the dust became pretty excessive, forcing many Spartans to power through and run ahead using their hands to cover their eyes as necessary. The final mile was filled with Spartan Race's signature (some may say torturous) obstacles along with muddy hills and cold water. We had to move quickly so as not to cramp up or get stuck. There was no log fire jump in this race, unfortunately. The weather was absolutely perfect in the mid-70s with barely any clouds – sunny SoCal at its finest.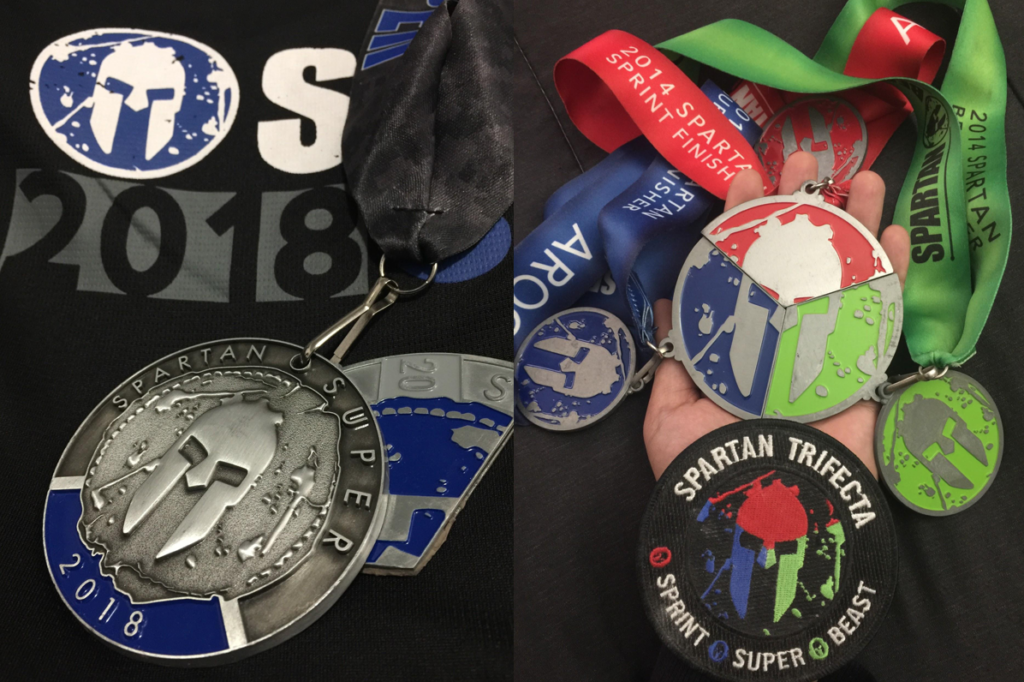 A Smashing Celebrity Appearance
One of tennis' grand masters took to the Spartan SoCal course to crush the obstacles the same way she dominates the court – Serena Williams took on all challenges that Spartan Race put in her way! Serena earned a Spartan Race finisher's medal to go along with her 23 Grand Slam victories, and while she's just one short of the all-time 24 Grand Slam record right now, current record holder Margaret Court doesn't have a Spartan medal hanging around her neck. Serena completed the Sprint on Sunday with her Kryptonian teammates, and has now joined the legions as a Spartan Race Finisher. Who knows, maybe another celebrity will be among us in the next race?
What's New?
One Obstacle everyone that elicited roars from the crowd – cheers for completion and a chorus of oooooh's for failures was the Spinning Monkey Bars. While it may sound easy to cross twisting monkey bars the grip pads on the bars made this obstacle even more difficult. The pads were bulkier than a bicycle handlebar, and without proper technique, momentum, and upper body strength the obstacle was a real challenge!
Another new obstacle that presented itself on the Super Course was Olympus – which looks like rock climbing holds on a sharply angled wall that you have to laterally traverse. The only way I saw to complete this obstacle was to grab the climbing holds and chains and get your feet up high to get traction on the wall and traverse carefully 25 feet across and ring the bell. It was a real challenge, but also really fun!
Event Festival:
This beautiful location close to San Bernardino, Orange & Riverside is about an hour outside of Los Angeles in Chino, CA. The fairgrounds were great with lots of vendors, and busy with many helpful volunteers and staff. After the race, it was easy to find the convenient changing rooms, water station, bag drop, and then on to the beer garden, food tents, picture stations, merchandise tents and more.

Overall:
I had a great time and loved the venue and event!
The last time I've competed in Spartan was 4 years ago in 2014 when I completed my first Trifecta by racing in Las Vegas, Temecula & Arizona. Some of the Most Memorable fun in my life! My team and I competed in the Super Race on Saturday, which was about 8.3 miles long. The three mud hills into icy water got me good and caused both legs to cramp up pretty badly. After taking slight breaks I crawled out & stretched out my legs.yet was able to keep going to the finish. Even though I felt myself struggling I felt the worst thing I could do is stop and give up. I've come this far, and I can finish it. Mentally you grow strong in these races and you begin to understand nothing in front of you can stop you. Would like to thank everyone at Spartan Race for making such a special event. Be sure keep this race on your bucket list. Aroo!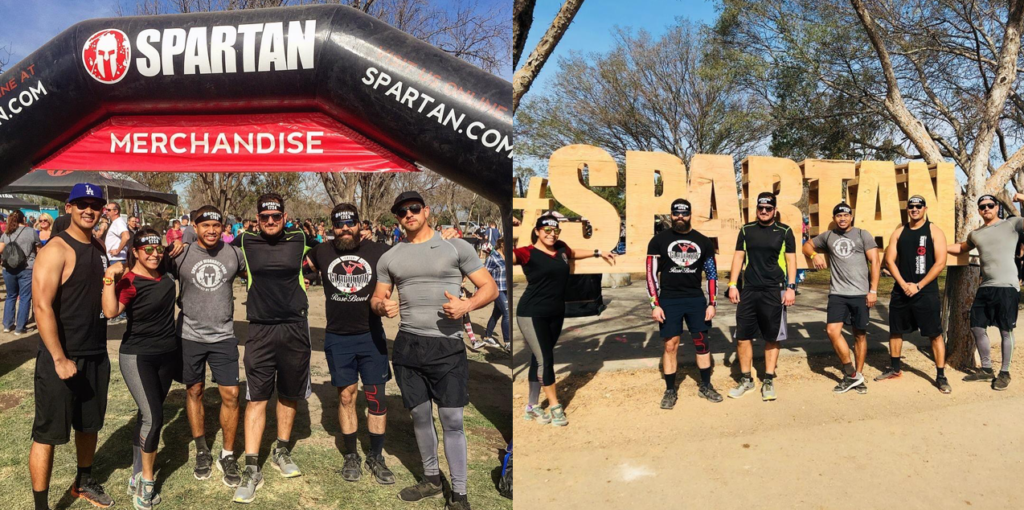 Rating: 5/5
---
Have you done an Spartan Race?
Leave your own Spartan Race review and feedback...