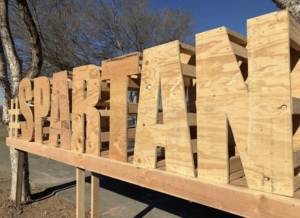 This past weekend, I raced the SoCal Spartan in Chino, California. Prado Regional Park was a beautiful venue, the weather was great, and everyone was so excited to kick off the U.S. 2018 racing season for the Spartan Series.
The first take away I had from this event, which most racers that I had spoken to mentioned as a major issue, was the grips on the twister.  Last year, this obstacle did not have any coverings on the actual metal piece of the handles.  This resulted in a lot of torn hands that flooded the medical tents post-race.  This year, Spartan added black grips to the handles, but they were not very secure.  As the handles twist, the grips rotate around the handle.  This obstacle was a burpee maker.  In the future, it would help if the grips were completely secure to the handles.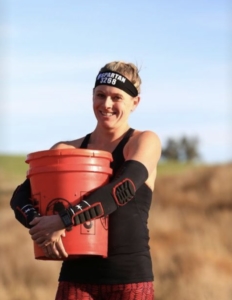 The second take away was that Spartan added caps to the bucket carry.  This was a great addition that finally created a fair and equal obstacle for all racers.  Plus, it saves a few seconds on the front end because we don't have to fill our own buckets.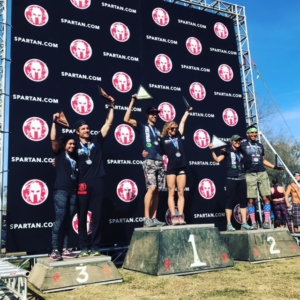 Finally, the new age group waves were very successful.  The elite waves seemed a bit smaller as a lot of former elite racers opted to enter the age group waves, especially in the master's division.  There was also more accountability for age group racers.  The top three winners in each division were video checked for burpee and obstacle completion.  However, this did cause quite a delay in awards.  Age group awards were not presented until about 2 pm while the elite awards took place closer to 12:30.  I did overhear a Spartan official saying that they will be working on creating a more efficient solution to this problem.
Overall, this was a great opener to the Spartan season.  There is always room for improvement, but I think within the next few races they will have all issues ironed out.  Good luck to all of you who are prepping for your first race of the season and don't forget to work that grip strength for the twister, you'll need it!
Rating: 4.5/5
---
Have you done an Spartan Race?
Leave your own Spartan Race review and feedback...