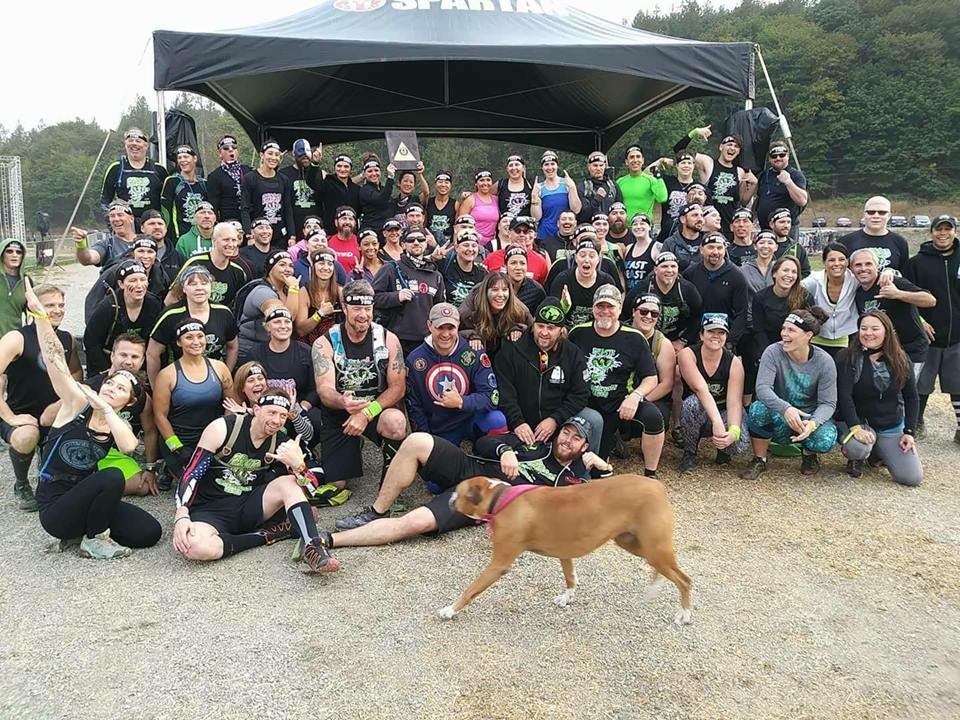 So you know how there's a tent at all of your favorite big-box obstacle course races, where there seems to be a tremendous amount of snacks, water, a FREE bag check and a group of people eagerly socializing? Ever run a race in the Washington or Oregon areas and hear a tremendous call and response of, "How Deep? Balls Deep?" Yeah, I have too, and I was completely floored by the movement started by OCR enthusiast Andrew Hooper, called Beasts OCR, the reigning biggest team for many of the Portland, Seattle and Boise obstacle course races over the years!
So, what's the deal with this family of thousands? Yes, I wrote family. A group is something people work together on for school projects, where only a select few pull their weight. Beasts OCR is a family of epic proportions.
Beasts Obstacle Course Racers was founded in November 2014 when 12 people pulled together to train for OCRs, with tremendous emphases on the community. Many teams within the Pacific Northwest ultimately came together within a couple of months in an effort to become a unified team and bring more OCR culture to the area.
Hooper, or the 'BeastMaster' as he is known by his loyal followers, is the legend who brought this family of practitioners together to foster the rich, family-like culture that has become crucial to the Beasts identity. Working along with Adam Birgenheier, current President of the family, the two experimented with what would bring best-of-breed, inspirational, catalytic excitement, and other resources, such as training and events to help the Beasts become the next best versions of themselves.
"We have rapidly expanded our operations, leadership team and more in a short while since establishing the team," says Birgenheier. "I can easily say my source of inspiration is our Beasts. So many have such deep, riveting stories of how they have overcome, have broken through their walls and achieved their goals – it's incredible."
Currently, Beasts OCR is approaching 2,000 members, mostly across with Pacific Northwest between Washington, Oregon, Idaho, and Montana. As long as potential members are willing to abide by the established rules and request approval for any potential advertising through the team's leadership, they are welcome, especially if they reside on Beasts home turf!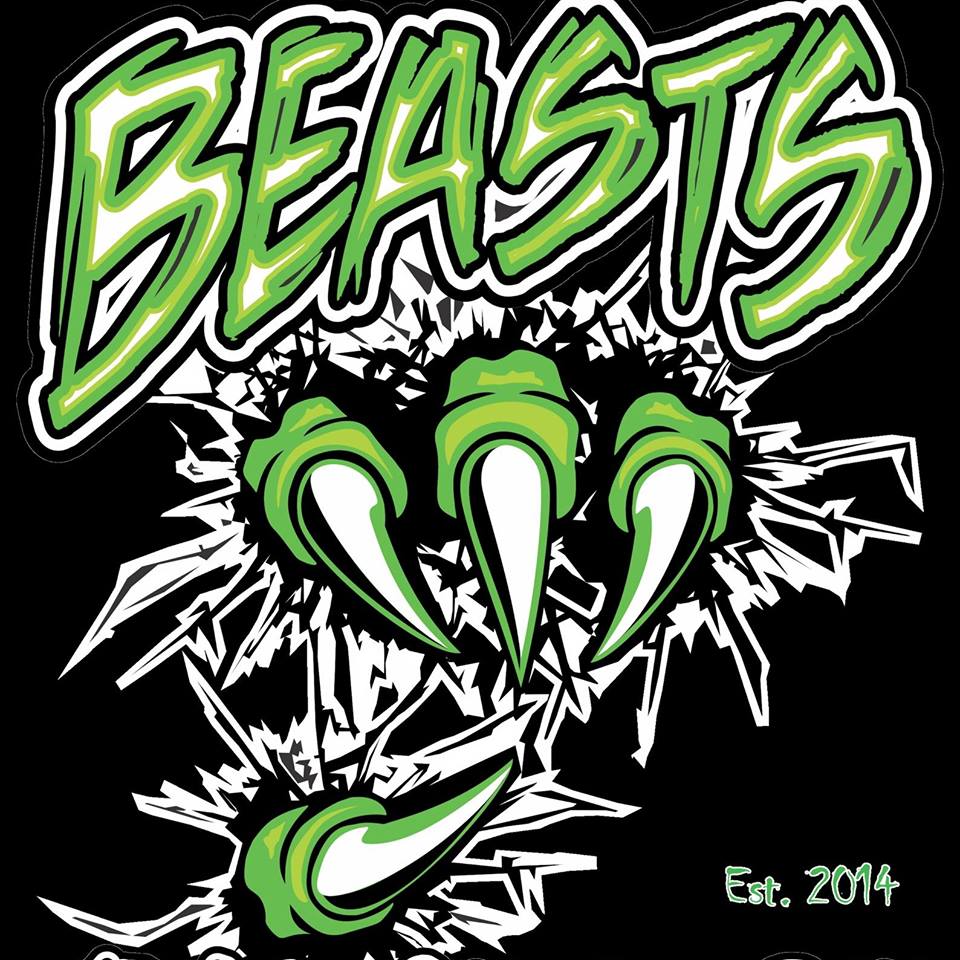 Beasts OCR holds 10 biggest team titles from events that recognize this achievement, plus 10 fastest time accolades. The team anticipates adding six to eight more of those titles in 2018, alone. To date, the largest Beast OCR participation levels have come from the Spartan Seattle Supers, Seattle Beasts and Portland Sprints. In fact, many of the team's members, including myself, began their OCR career with the Spartan Portland Sprint.
"One of the coolest aspects about Beasts OCR is having a conversation with someone that just nailed a rope climb for the first time, lost another 15 pounds or were surprised by their own performance and smashed their PR," continues Birgenheier. "We have members that will go out of their way just to help someone over a wall, to finish, share burpees in open heats or meet for a quick run, and to me, that is what the OCR community and Beasts are all about – good people being good to each other."

"The best part about of what we do is absolutely the people with whom we do it. Beasts treat fellow Beasts as family and as they would want to be treated. We see this as our live-and-die-by, and we have seen countless Beasts flourish with that mindset."
But Beasts OCR is more than just a "biggest team." Its mission statement states it will provide multi-engaged channels of positive, inclusive and personal athletic growth. To date, Beasts OCR has conducted and have scheduled more than 121 free, public workouts, named BeastsWODS, between five to seven cities and three states. These free OCR-centric workouts are critical to maintaining the team's roots, while also serving as a place where people can go to explore something they might not have tried before.
There is also a sub-team named "Beasts Endurance" that has started monthly Ruck Clubs out of Portland, Seattle and Boise, while also putting on its own Endurance events: Feral, the 3-6 hour entry level challenge, BeastBreaker going on its third year as a 12-14 hour 'badass' challenge, and the Ghost 14+ hour event, which sets up participants for a Survivor meets Amazing Race meets rucking, endurance sport and wilderness adventure!
Beasts OCR also puts on yearly camp outs, Christmas burpee flash mobs, a Garmin and Strava run club, a new Virtual Challenge website via BeastsChallenge.com and have more exciting events on the way!
As far as the "Biggest Team" accolades, while it is a competition, Beasts OCR works and plays well with its sister teams, Warrior State of Mind, out of Utah, Van City OCR out of Vancouver, BC, and COR, out of Colorado. "We do some work with other teams but I would say WSOM is our go to especially," Birgenheier continues. "We do need to give some love to Paul with the NE Spahtens as he and his helped us establish ourselves in our early days. I haven't seen anything friendly turf war wise, but we do encourage folks that are in SE Idaho to hang with our WSOM counterparts and encourage their members in SW Idaho to hang with ours. We do encourage our team members to link up with and network with other teams when outside our areas, especially WSOM and COR in the immediate areas outside of the PNW."
I've participated in multiple Beasts OCR events and encourage anyone running in the Seattle, Portland or other geographically neighboring areas to join. Adam and the Beasts will support you, connect you and help get you to the finish line. It's not about how fast you go, how strong you are; it's about doing it, progressing further and finishing what you commit to.
That is what being a true Beast is about.
---
Disclaimer: The viewpoints expressed by the authors do not necessarily reflect the opinions, viewpoints and official policies of Mud Run Guide LLC, or their staff. The comments posted on this Website are solely the opinions of the posters.