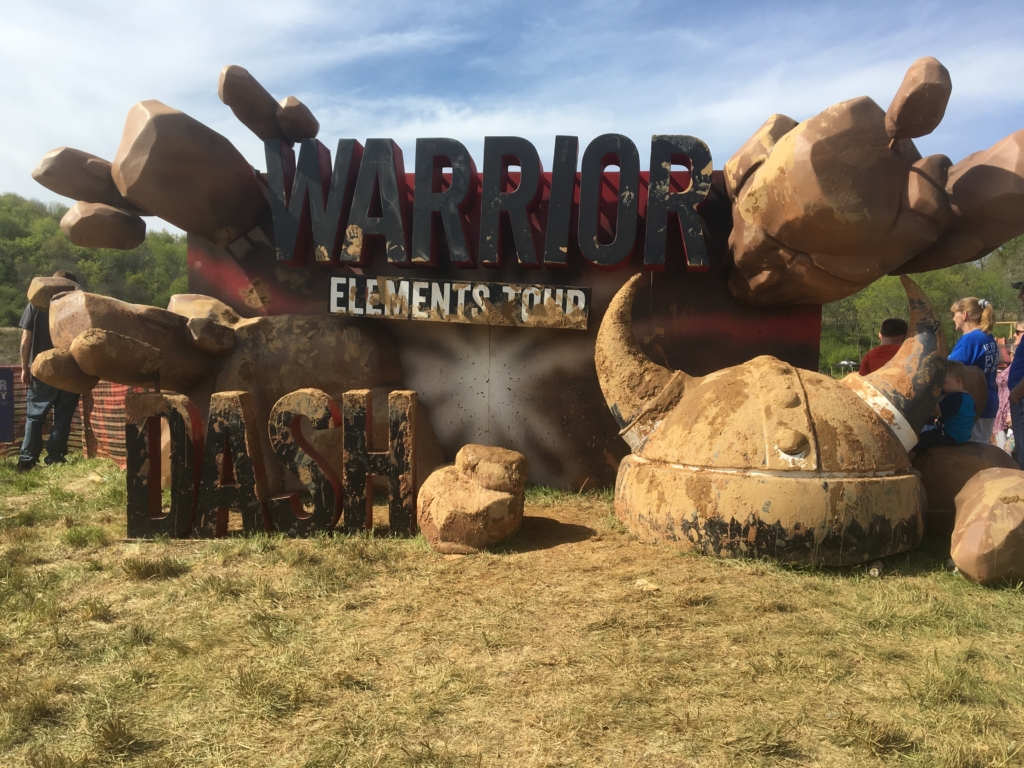 Freshly cleared by my physical therapist to return to racing in the non-competitive heats, I jumped at the chance to mark my return to obstacle course racing with the fun and fast Warrior Dash. Due to the late notice and other morning commitments, I barely squeezed the trip for this race on my calendar. Though there was no hope of a repeated podium performance from last year's effort at Warrior Dash, I approached the day eager to return to the open waves for a fun run. In the realm of fun, Warrior Dash never disappoints.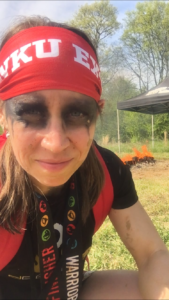 Venue
Milky Way Farm in Pulaski, TN, just about an hour south of Nashville, has become the go-to venue for obstacle course racing in 2018 as it plays host to this year's Terrain Racing and Spartan Race Sprint and Super events. The farm boasts plenty of space to explore and ample parking near the festival area.
Warrior Dash repeated the first stretch of the course from last year, challenging racers to huff up a steep incline right out of the gate. While not quite a mountainous climb, for entry-level warriors this leg proved quite daunting. For those seasoned warriors looking for a challenge, the terrain did not disappoint as the course wound up and down numerous times in the short 3.4-mile design, a definite change from last year's relatively flat path. Saturday's course featured one chilly water crossing but primarily remained on well-marked trails.
Obstacles
Here's where Warrior Dash can be polarizing depending on the racer's skill level, and Tennessee proved to be no exception. For an entry-level race, I think 12 obstacles over 3.4 miles is perfect. The majority of the obstacles at a typical Warrior Dash are basic traverses varying in terrain and plane of motion. This race sported some vertical, albeit slanted, traverses tasking participants to climb a slanted wall, through the water and onto a platform, or over mud hills. Still, Warrior Dash made good on the promise of the four elements, working in a sufficient spread of water, air, fire, and, earth (read: mud). The capstone of this effort was captured nicely in a new obstacle appropriately titled "The Fifth Element" in which a long slide under fire made for a distinct photo op.
As a seasoned racer, this is where disappointment creeps in for me. Technically, there's not much challenge in Warrior Dash obstacles. Upon approach, the new obstacle, Rock Slide, first appeared to present a challenge, showcasing climbing holds affixed to suspended walls over a shallow moat. I, along with all other new and seasoned racers alike, breezed right through. Needless to say, if you've been training your grip strength in preparation for WD, your time may have been better spent running hill sprints. Ultimately, the challenge came in the form of the rolling terrain.
Post-Race
I returned to the course immediately following my lap to do media coverage for the MRG Instagram page (thanks to all that tuned in!), I did not take much time to enjoy one of Warrior Dash's greatest strengths—the festival. Packed with games, music, obstacle implements, vendors and photo ops, Warrior Dash excels in entertaining racers and spectators alike.
I have just two bones to pick after earning my medal: 1
) I was disappointed when I found that the sponsoring White Claw hard seltzer was a paid-only beverage and not included in the *free* post-race celebratory spirit selection
2) Photographers late in the day were extremely scarce. Maybe it's just me, but ~50% of the reason I race is for the photo mementos. I only spotted one photographer stationed at The Fifth Element toward the end of the race day.
Overall Opinion
Warrior Dash excels in focusing the day on the celebration— the celebration of completion, the celebration of spirit, and the celebration of life itself. It's an excellent series for athletes new to OCR and veterans to recruit new friends into the scene. Plus, it's commendable Warrior Dash's commitment to its selected charity, St. Jude, raising over $14M to date. Warrior Dash markets itself as a "damn good time" that anyone can start and finish. Agreed.
Rating: 4 stars
Rating: 4/5
---
Have you done an Warrior Dash?
Leave your own Warrior Dash review and feedback...