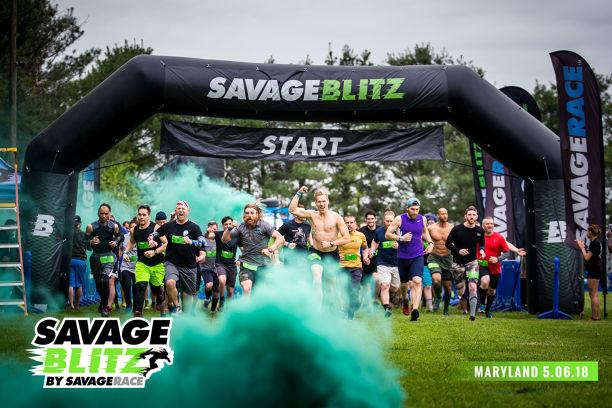 Savage Race decided to try something new for 2018. A few months back they put out a photo teaser about a new event called Savage Blitz.  They followed it up with a live video and we were told it would be a 3 mile course with 15-20 obstacles. They originally were doing a limited release this season with only 4 planned locations. That seems to have changed as they now have 7 planned for the 2018 season. This was the 1st ever Savage Blitz.
The Venue:
The location of today's event was Hopkins Hunting & Sporting Clays in Kennedyville, Maryland. This is where they have had their spring and fall full Savage Race events in the past years.  I got there just before 8 when registration was opening. There were not very many people around yet besides those finishing the first ever Go Ruck form the night before. The first start wave for the day was at 9 a.m. The atmosphere was a lot more relaxed than the previous Savage full events.  Many of the people running the Blitz had done the full Savage race on Saturday, and some were even doing this as a third event of the weekend. They had also chosen to complete the Go Ruck overnight as well. The headcount for today's Blitz from the results page is 638 runners.
The Race: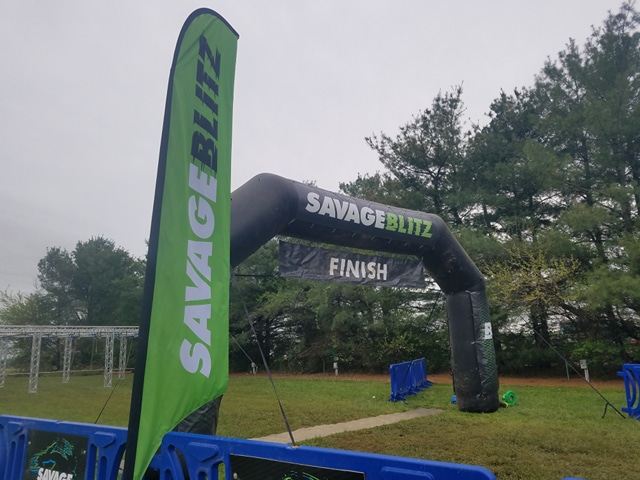 Like normal Savage Race had given us the course map a week or so in advance.  There had also been a Facebook live to discuss the fact that some of the larger water-based obstacles would not be there. These non-Blitz obstacles will be Colossus, Sawtooth, and Davy Jones Locker.  Savage race told us that Blitz will not feature obstacles with water deeper then 6 feet. Racers did however have all three new obstacles Holy Sheets, Battering Ram, and Pedal to the Medal. I personally did miss having twirly bird. That obstacle was however at a location way out of the path for the 3 mile trail.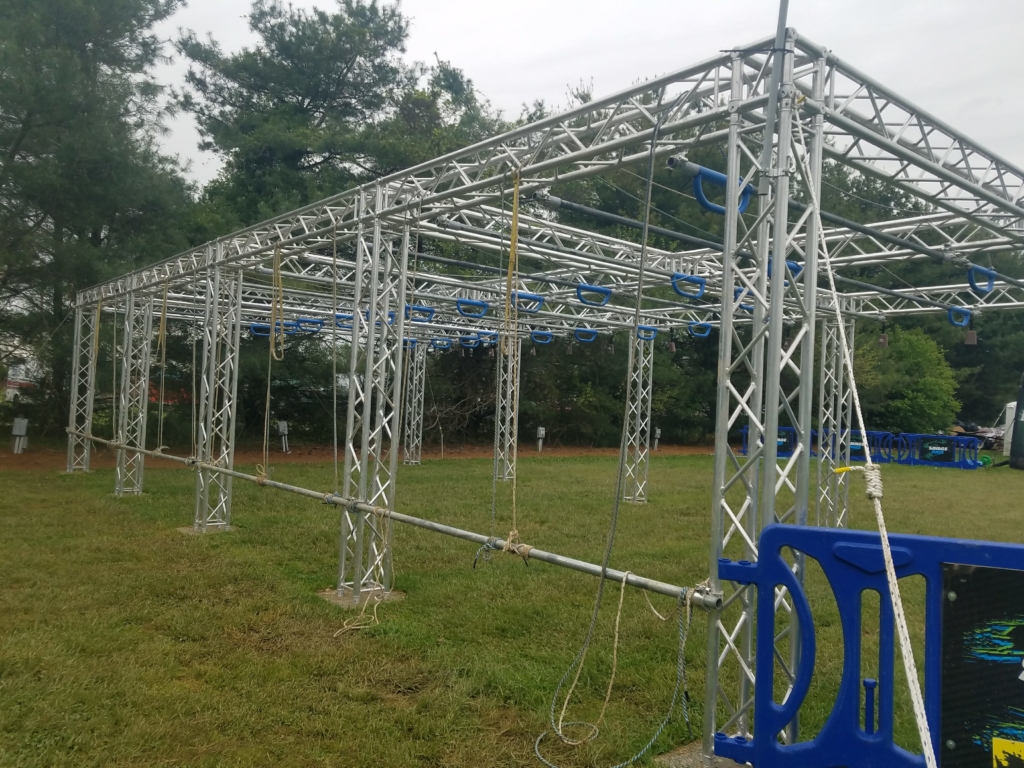 When we got to the starting line Matty T. did a wonderful job at hyping us all up and getting us in the mood for this first ever Savage Blitz. The course was marked well especially given the fact that the signs for the full race on Saturday were still out. I never found myself confused where I needed to be for my specific race.  They used the open fields but also the a few wooded section that included a few steep inclines and declines. There was also a jog upstream over and under various natural obstacles. Obstacles were spaced out well but challenging. One very difficult area to me was the back to back of Mad Ladders, Holy Sheet, and Kiss My Walls right before mile 2.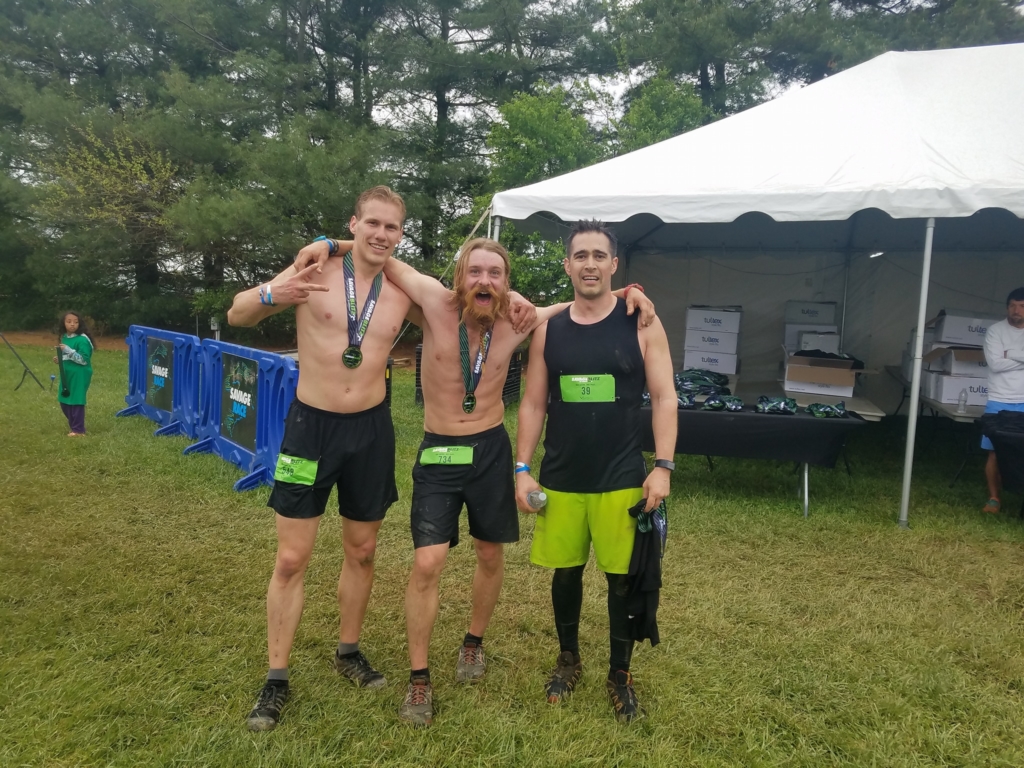 The top three male finishers were Lee Stowell, Alex Smirnov, and David Sailman who all finished in under 30 minutes. The top female finishers were  Jennifer Walters, Danielle Douglas, and Maggie Dempsey.
My Final Thoughts: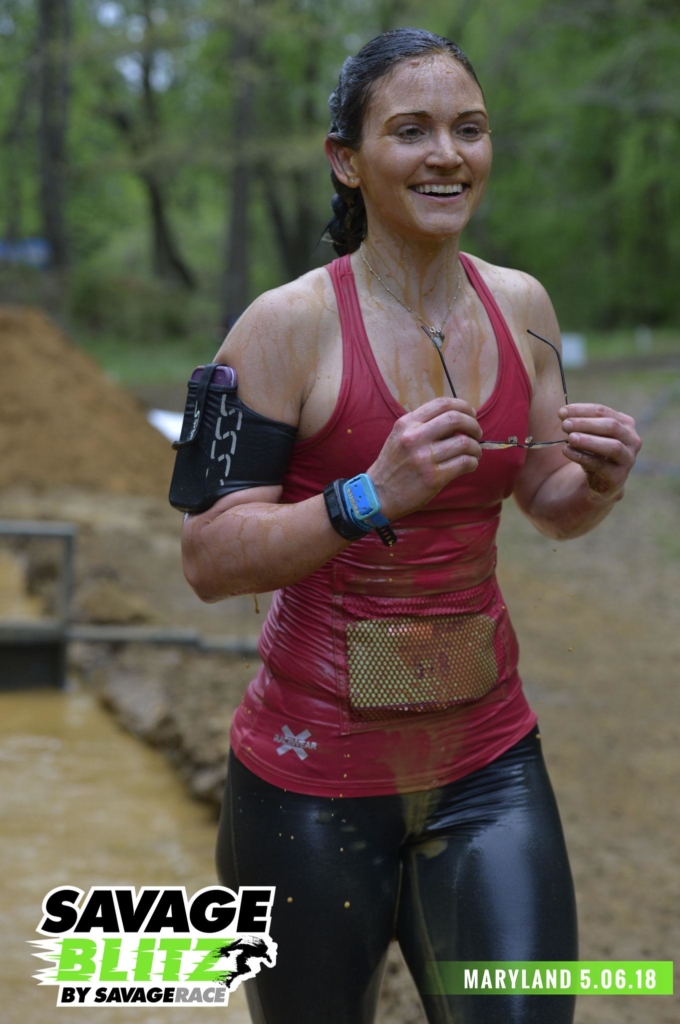 After some snafus at Savage Race's first event this year it looks like they've gotten their new photo system up and perfect. Photos were pretty much all up by Sunday night.  As always volunteers and staff were happy and helpful all day long. The festival area while not as busy as a normal Saturday still had the kind and uplifting atmosphere that is expected at a Savage Race.
I would highly recommend this race to everyone. It was a great way to get to enjoy the Savage Race obstacles while running a more fast-paced course. It is also great for someone new to OCR who wants a shorter distance. The lack of backups made this an even more enjoyable race then expected. It allowed you to really push yourself pace-wise.  For those looking for something harder the next step would be a full Savage Race at 5-7 miles and 27+ obstacles. For those racers with children they also offer a Savage Jr Kids race.
I gave this race a 4.5 out of 5 because it was an all-around wonderful race and environment. Given it was the 1st of its style but Savage race you would think they might have had a few issues but nothing major sticks out. The only negative thing I can think of is unlike their normal events there were no age group Awards.  This  might only have bothered me though because this was the first time ever I've been in the top three in my age group. For most people this would not be a negative. Also the fact that winners were not know early was a bit off. However with the recently announced addition of Blitz Pro for 2019 though obviously there will be awards at future events.
Rating: 4.5/5
---
Have you done an Savage Race?
Leave your own Savage Race review and feedback...