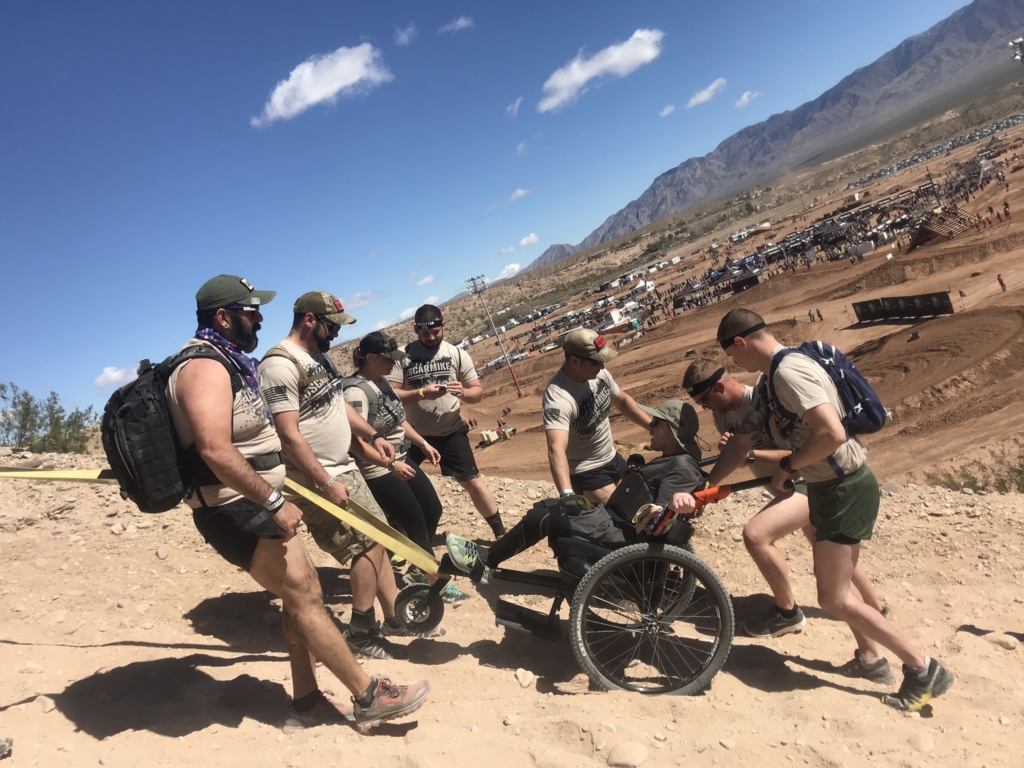 There are several reasons that we all get out and run OCR. Some people just love to play in the mud with their friends, others want to score a finisher medal, free t-shirt, and beer at the end, and then there are those athletes who just want to push themselves physically past anything they ever thought or were even told that they could do. We always hear those feel-good stories throughout the racing community, but this article series is going to focus on the adaptive athletes out there crushing OCRs and the different agencies and programs that are helping to make that happen.
Trandon Mechling Take on Vegas Spartan Sprint:
To open our series, we are going to highlight a story that developed late last year. Trandon Mechling is a young man with cerebral palsy that has not let the disability limit him. With the support of a loving family, he is able to travel and engage in many activities that most people would not think possible for someone in a wheelchair. Last November Trandon met Jonathan Lopez and Earl Granville at the end of a Spartan Race and became infatuated at how these two adaptive athletes are able to run these events despite disabilities.
As their chance meeting came to an end, Johnathan extended an open invitation to Trandon "Let me know when and where you want to race, and we will be there." This is an amazing sentiment on its own, but even better is the follow through by Jonathan and Team OscarMike who met up with Trandon for the Las Vegas Sprint in February. This is the first step for Trandon to complete his goal of a Trifecta and I had the honor of joining Trandon and Team OscarMike through the course.
For those of you curious to know what cerebral palsy is, cerebralpalsy.org lists the following: While Cerebral Palsy (pronounced seh-ree-brel pawl-zee) is a blanket term commonly referred to as "CP" and described by loss or impairment of motor function, Cerebral Palsy is actually caused by brain damage. The brain damage is caused by brain injury or abnormal development of the brain that occurs while a child's brain is still developing — before birth, during birth, or immediately after birth. Cerebral Palsy affects body movement, muscle control, muscle coordination, muscle tone, reflex, posture, and balance. It can also impact fine motor skills, gross motor skills, and oral motor functioning. In Trandon's case, he had lost most of his motor function in both his arms and legs and had very little fine motor function in his hands and fingers. His brain was still very sharp as he was very quick-witted with the jokes and very vocal about what he wanted during his time on the course.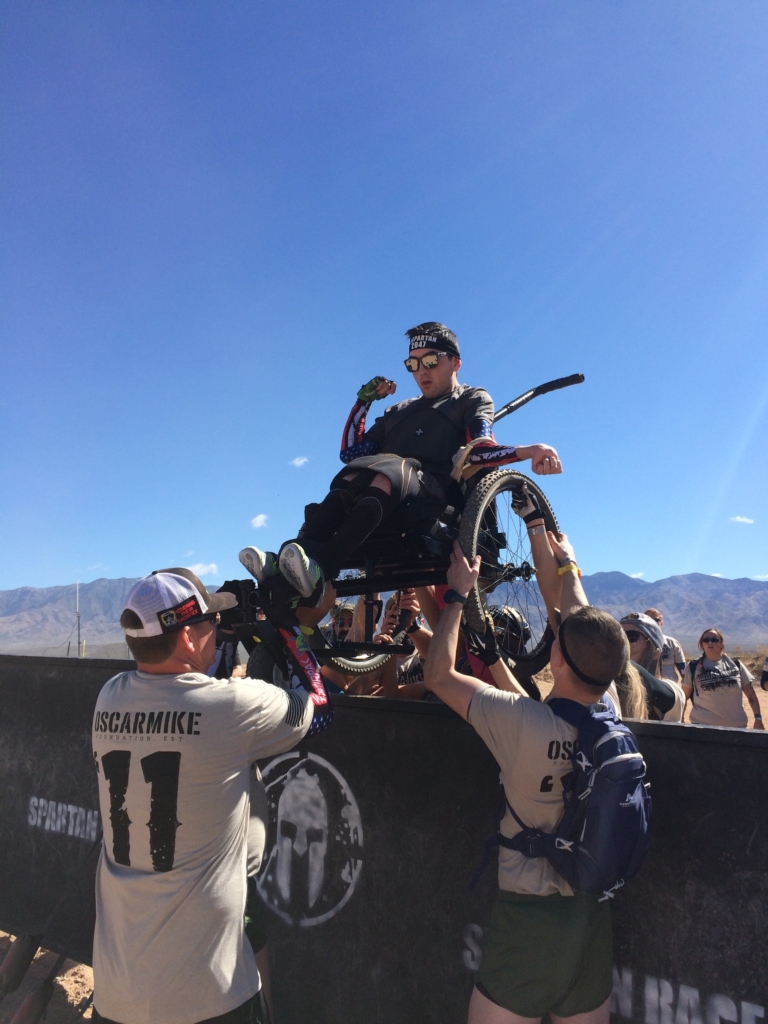 The Las Vegas Spartan course was a windy, sandy, muddy mess of a course but that did not deter Trandon or Team OscarMike from hoping the start wall and taking on the challenging course. Trandon had a few conditions on how he wanted to get through the course in that he wanted to do as many obstacles as possible but did not want to get out of his chair or get wet. OscarMike had enlisted the services of several strong Spartan Racers including @doc_bee_aka_mr_leo, @earlgranville, @lopez.oew, and plenty of other volunteers. The team moved at their own pace throughout the course and were applauded every step of the way by fellow racers and Spartan volunteers alike. Trandon's chair was lifted over walls, pushed and pulled up and down steep hills, and made to be the central focus of OscarMike for this race.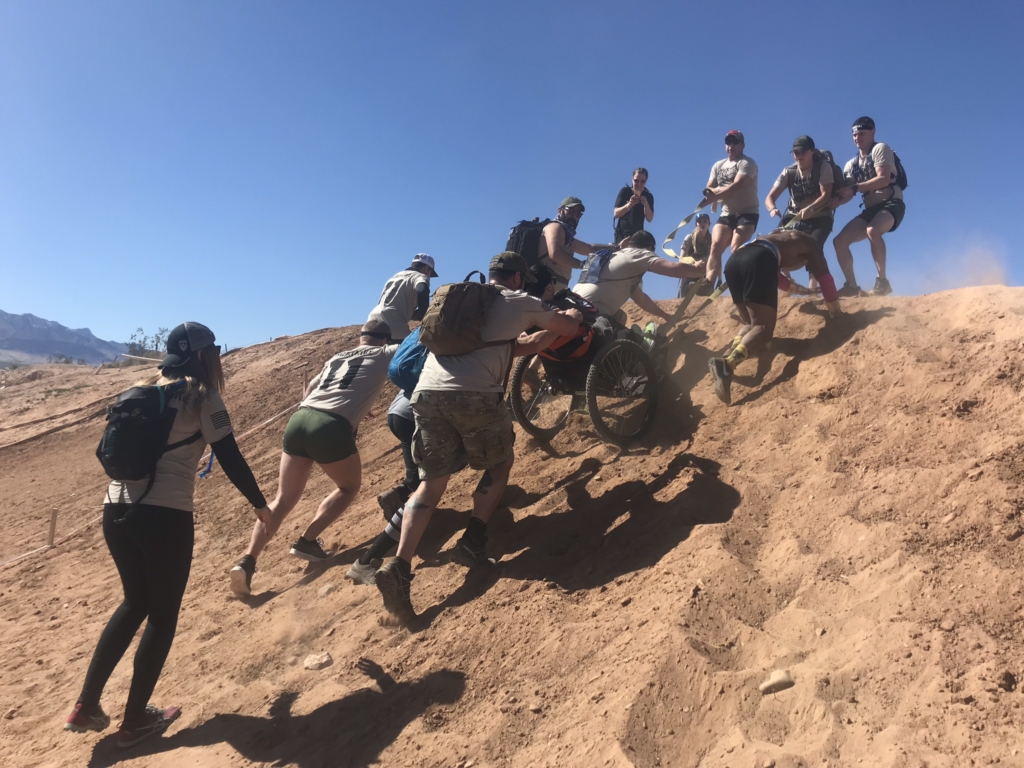 Trandon was well prepared for the lengthy outing and was constantly supplied with sunscreen, water, and anything else he needed to power through the 5-mile course. The group crossed the finish line as a team in 3 hours and 55 minutes and were some of the last people off the course. Most of the sponsor booths were packing up and they had even run out of Clif Bars and Body Armor drinks at the finish line, but Trandon finished the course, got his first Spartan medal, and had the biggest smile on his face for accomplishing the first step in his overall goal of a Trifecta. To help add fuel to the fire of finishing his goal, Trandon was joined by @capnty, another adaptive athlete with cerebral palsy, on the course today. Look for Tyler's article later in this series.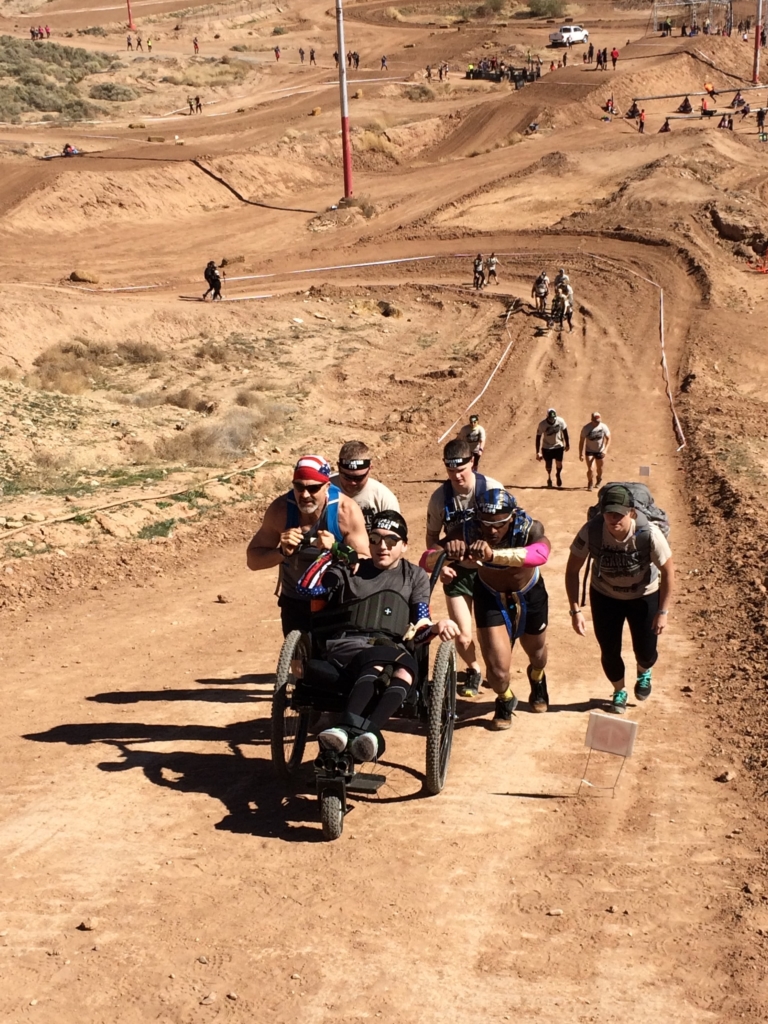 Tyler has more mobility than Trandon and was able to get out of his chair and use a system of ropes and pulleys to complete more obstacles overall, but the two athletes were still able to share a bond over completing the course together despite the disabilities.
Trandon's goal is to complete a Trifecta this year but is somewhat limited due to the lack of races in his region of the country. One of his other big goals is obtaining a Freedom Chair as this will greatly improve his mobility and give him the opportunity to do even more. If you know of anyone who is able to help Trandon reach his goals or even just want to share words of encouragement and well wishes he can be reached at techlingmrandon@gmail.com. Trandon is a true Warrior in every sense of the word and it was an honor to run with him in Las Vegas.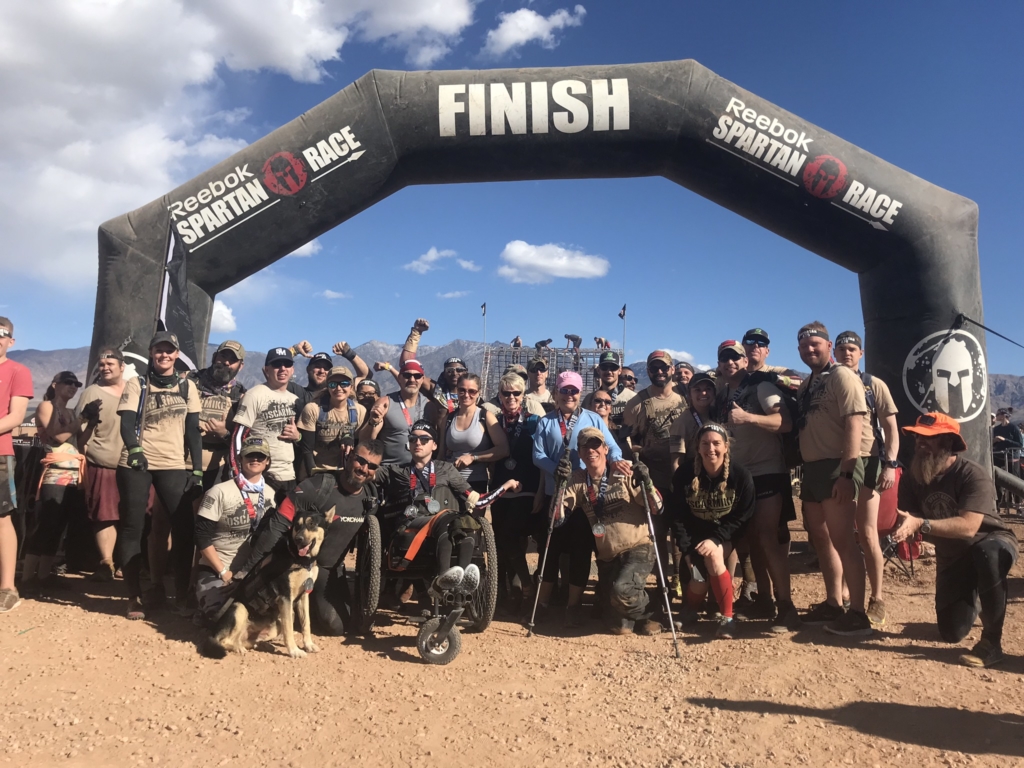 ---
Every Wednesday we will highlight a different adaptive athlete or agency as part of a Warrior Wednesday Series. If you know of an inspiring story or athlete, reach out to sean.settle13@gmail.com to be featured in a future article.