Tough Mudder and Kill Cliff announce top Obstacle Racing and CrossFit athletes will showdown at the Tough Mudder X World Championship. Top athletes from both worlds will compete for $70,000 in cash prizes. The event is set to take place June 8, 2018 in Richmond, Virginia with the showdown to be broadcast on CBS later in the summer.
The Men's Throwdown: OCR vs. CrossFit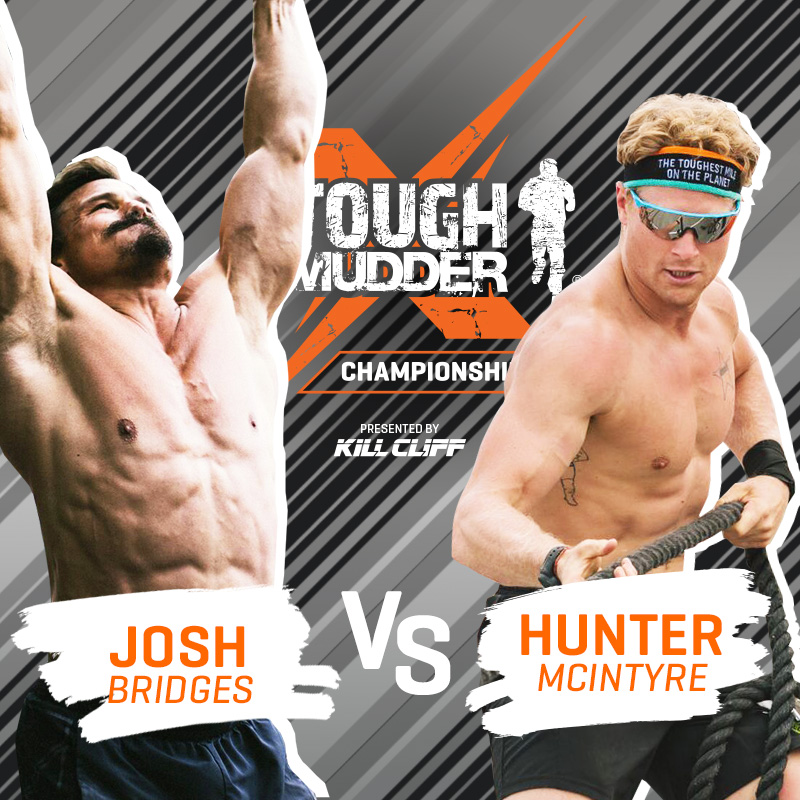 Leading the men's roster is reigning 2017 Tough Mudder X Champion and three-time Broken Skull Challenge Champion, HUNTER MCINTYRE, along with former Navy SEAL JOSH BRIDGES, a five-time CrossFit Games veteran and KILL CLIFF athlete. RYAN ATKINS, arguably the top OCR male competitor in the world and a multi-time World's Toughest Mudder, will look to push McIntyre and Bridges. Winner of the 2017 CrossFit Games Obstacle Course event and two-time CrossFit Games finisher PATRICK VELLNER will also to challenge the reigning champion. Other male athletes to watch for include JACOB HEPPNER, three-time CrossFit Games finisher and third-place at both Tough Mudder X Opens in 2018, as well as SPENCER and SAXON PANCHIK, SAM DANCER, ISAIAH VIDAL, DAKOTA RAGER, TOMMY HACKENBRUCK, JORDAN TROYAN and more.
The Women's TMX Showdown: Rising Stars vs. The Reigning Champ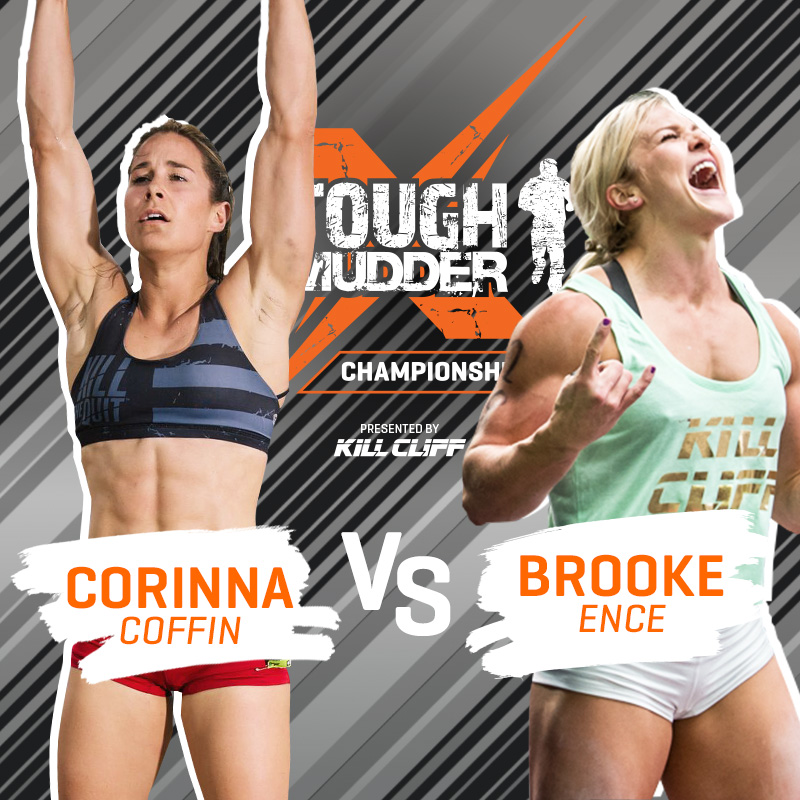 An elite female showdown will be a key storyline as the group takes on obstacles and workout stations to try and knock off 2017 Tough Mudder X champion and KILL CLIFF athlete, CORINNA COFFIN. Coffin will face strong competition from BROOKE ENCE, the first-place CrossFit finisher, fellow KILL CLIFF athlete and Amazon Warrior in the smash hit films "Wonder Woman" and "Justice League." Additionally, World Premiere Soccer Player of the Year, KILL CLIFF athlete, and CrossFit star JENN DANCER returns to improve a third-place finish last year. MARGAUX ALVAREZ, a five-time CrossFit Games athlete returns for a shot at the podium. Four-time CrossFit Games star, EMILY ABBOTT makes her debut along with 2018 CrossFit Open third-place finisher, CAROLYNE PREVOST. Other notable female athletes include CASSIDY WATTON, HALEY ADAMS, CANDICE WAGNER, MICHELLE KINNEY and TALAYNA FORTUNATO, and more.
The competition will be fierce and for many crossover athletes will they be able to take on the obstacles with proficiency. For the obstacle racing athletes, we hope they have been practicing their functional fitness. In many ways, this event could turn out to be a battle of the sports.
Who will you be rooting for?
---
Tough Mudder, Inc., the leading sports, active lifestyle and media brand, and KILL CLIFF, the leader in clean recovery and endurance drinks, today announced ten elite-level athletes from across fitness disciplines who will compete in the second annual Tough Mudder X World Championship presented by KILL CLIFF on Friday, June 8 in Richmond, Va. to determine the fittest, fastest and toughest male and female athletes in the world.
Deemed by many as the "Toughest Mile on the Planet," Tough Mudder X combines all the leading elements in sports fitness ranging from obstacle course racing (OCR) to High Intensity Interval Training (HIIT)/functional fitness training to sprinting. With more than $70,000 in total prize money at stake – one of the largest prize pools in the fitness sports and OCR industries – the heart-stopping competition pits some of the top male and female athletes in the world from multiple disciplines against one another in a race to be crowned the fittest, fastest and toughest athletes. The race – which will be broadcast on CBS for three straight weekends in July – tests strength, agility and speed over a one-mile course featuring with ten epic Tough Mudder obstacles and ten functional fitness Workout Zones.
The roster of elite male/female athletes competing in the action-packed television event is highlighted by CrossFit Games stars, Obstacle Course Racing champions, UFC fighters, World's Toughest Mudders, former collegiate and professional athletes, American Ninja Warriors, and more.
All the action, suspense, and excitement of Tough Mudder X World Championship presented by KILL CLIFF will be broadcast on CBS for three straight weekends in July. The three-part TMX show debuts on Saturday, July 14 (1:00-2:00 PM, ET) with the semifinals on Saturday, July 21 (1:00-2:00 PM, ET) and the championship finale on Saturday, July 28 (1:00-2:00 PM, ET).
For more information on Tough Mudder X World Championship presented by KILL CLIFF or for any athletes interested in submitting applications to compete, please visit Tough Mudder.