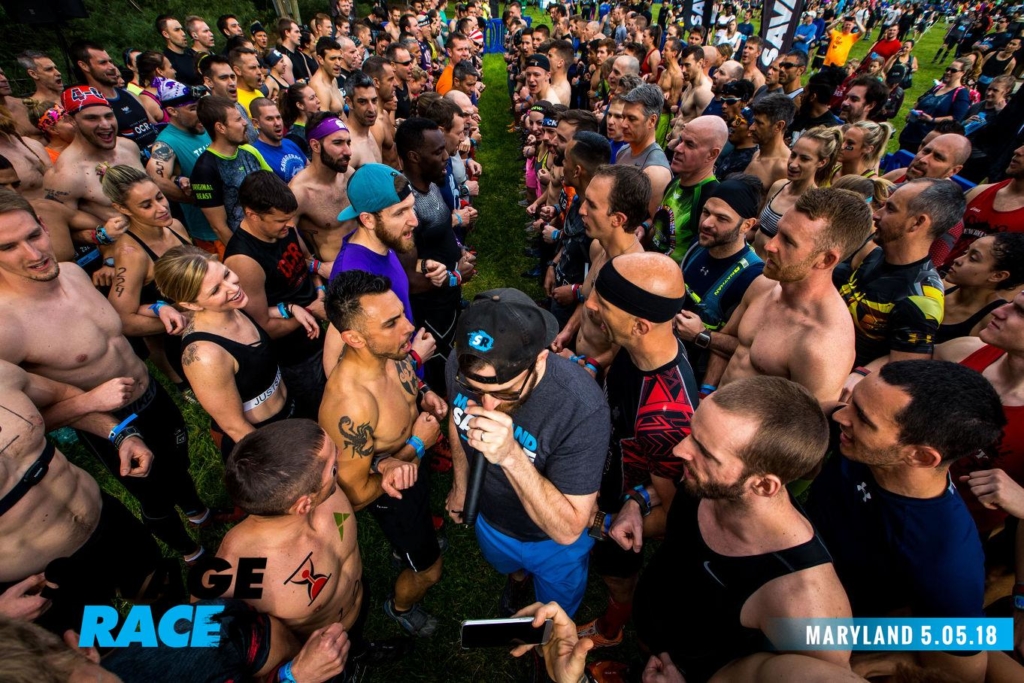 Savage Race Maryland Spring 2018
Hoo-Haa-Hoo-Haa-Hoo…..It's time to get Savage!! Savage Race always brings their A-Game to every single event. In my opinion, they are the best obstacle course race on the market today. Not only do they have the best environment that promotes fun over competition. But they are an innovative company, bringing new obstacles every year, testing new formats, and bringing a new twist to the obstacle completion category. Savage Race Maryland saw all of this. This article I will break down what was new for Maryland Spring 2018.
100% Completion
If you run the Savage Race pro wave, you are required to complete every obstacle or hand over your band. In the past, handing over your band and submitting your time as "Incomplete" relied on the honor system. This race they introduced a new tracking system for the completion category. Instead of getting the band at the beginning of the race, you received two timing chips. One chip is the standard timing chip, and the second is one is attached to a velcro band, that is your completion band. When you finish every obstacle that chip registers you in the "Completion" category. This is a huge step forward for all of obstacle racing, this makes completion races become more legit and can sort out anyone who is trying to cheat the system. I hope to see this implemented by other companies who also require obstacle completion.
New Obstacles
This year Savage Race brought three new obstacles and made some changes to a few older obstacles. The first new obstacle was Holy Sheets, which is a twist on a rig. It is a bed sheet pulled taught, you traverse across the bed sheet and transition onto four rock climbing balls. You cannot use your feet on this obstacle but they do encourage grabbing the chain that holds the rock climbing ball instead of the ball itself.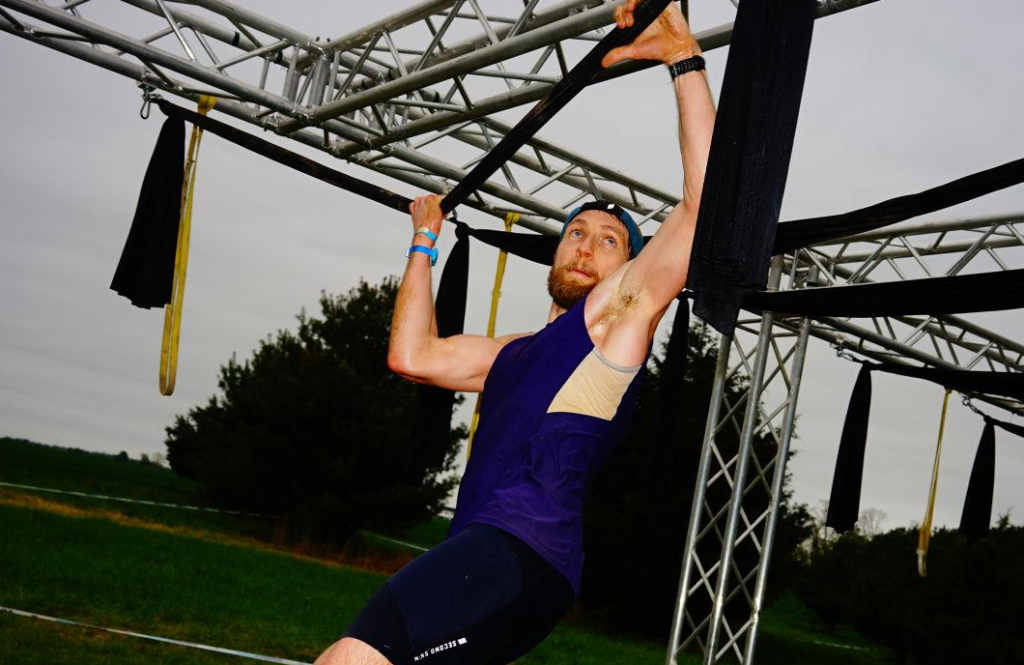 The second new obstacle was Pedal for the Medal and it is the first obstacle I have ever seen that requires only your legs. It is a big spool with a rope attached to it and to a tire. You use your feet to wheel in the tire, and it is deceiving how much of a quad and hamstring burner it is. This is the first of it's kind and I think it is executed perfectly. The final new obstacle was Battering Ram, and it is quite simple. Picture a rig with two pipes going across it, and attached to those pipes a sliding handle. The goal is to hold onto the handle and slide it across the pipes. Depending on how you do it, it can require your just your arms, or your core, legs, whichever way get's you across.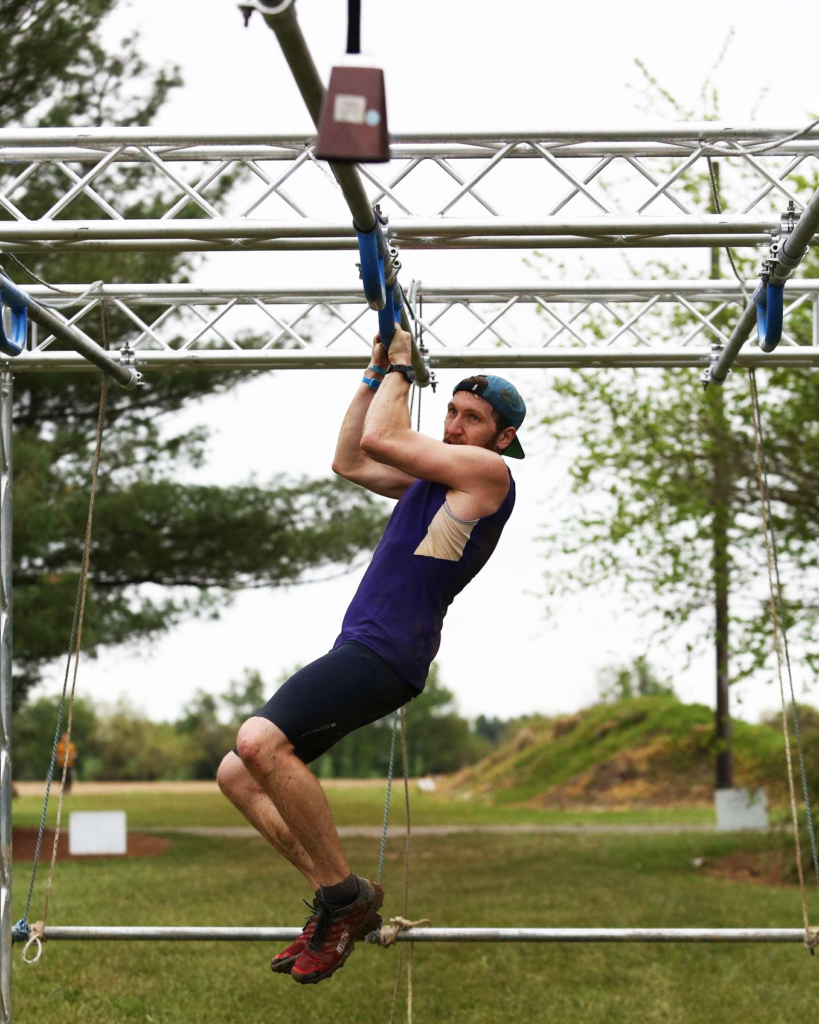 Obstacle Changes
The changes to the older obstacles are where this race get's a little bittersweet for me. I remember watching videos from last year and seeing people struggle to do some obstacles but this year they were very tame. The dreaded Twirly bird obstacle has become user-friendly. It is half the length of the old one and is quite easy to hold onto now. Twin Peaks, I watched top pros get stuck for several minutes last year, now has little steps built into the ramps making it very easy. I understand why these changes were implemented but for the competitive side of obstacle racing, I would like to see these certain obstacles have two longs, Pro-Wave and Open, then there is still a difficulty factor for the pro wave while still being friendly to the open wave.
Wrap It Up!
Savage Race will always be my favorite race out there. I don't know if it's the color scheme or their obstacles, but they just have something that it factor. Savage Race doesn't take themselves seriously, they are out there to have fun and make sure you have fun. If you haven't run a Savage Race, I encourage you to go do one now. Make sure you run two, either pay for two in one day, run the blitz the next day, or come back later in the year. If you do two you earn their big medal, the Syndicate medal! If you have run a Savage Race and you didn't have a good time, I'm sorry to tell you but you Savaged wrong. Go get Savage as F*** everyone!
Rating: 5/5
---
Have you done an Savage Race?
Leave your own Savage Race review and feedback...