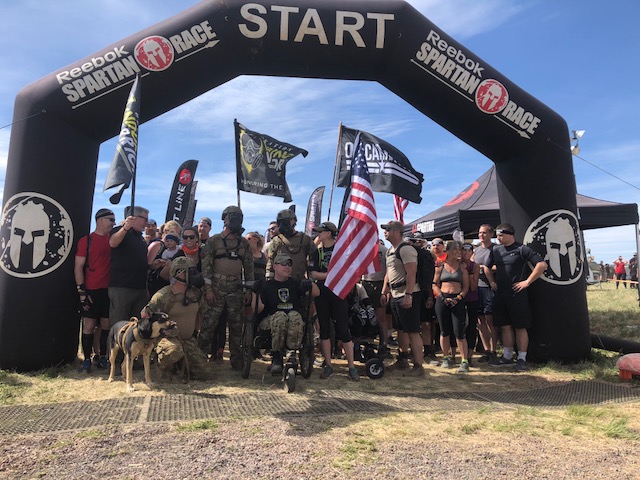 The most recent stop in the Spartan Honor Series presented by USAA was at Fort Carson in Colorado Springs, Colorado. While most Spartans were watching Robert Killian and Samantha Wood crush the course and take the Elite podiums, Operation Enduring Warrior and Team OscarMike were preparing for the culmination of their weekend. Both teams had completed the grueling 9-mile Super course the day before, and some participants had even participated in a 13-mile charity City Ruck event Friday as well. To make things even more interesting, team OEW would run the course in full gear and gas masks, and both teams would be escorting an adaptive athlete in a wheelchair throughout the course.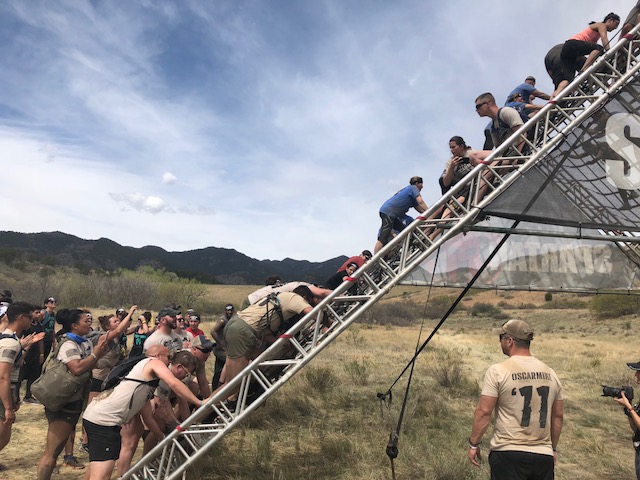 Operation Enduring Warrior and Team OscarMike
The two groups entered the starting corral together and were escorted front and center to be lead off with a charging Calvary in front of them. The terrain was difficult for most of the runners let alone two wheelchairs and a compliment of guys in full battle fatigues. The sand was thick and full of rocks and Spartan put together an insanely tough course that took you in and out of a deep bowl several times.
They were kind enough to let you get a full head of steam starting the course downhill but then punished you the rest of the way by going up and down and in and out of that same bowl four more times. Team OscarMike was escorting Mike Luckett (@mikethequad) through the course, and OEW would accompany Tyler Wilson. Both teams started together but ended up taking different routes through the course based on athlete ability and the type of wheelchairs they had to get through the course.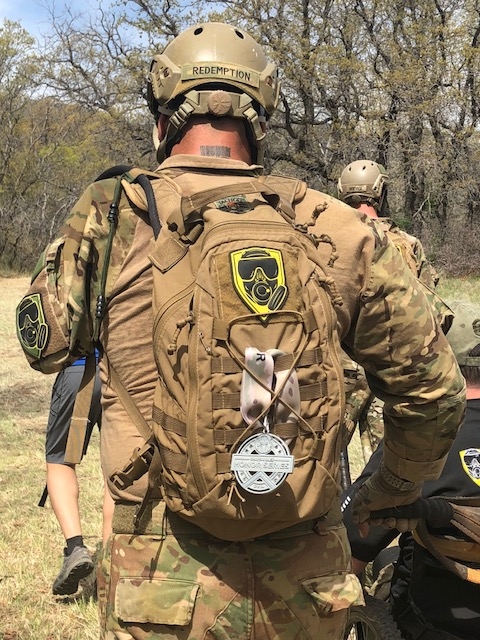 The Race
The terrain at the bottom of the first hill was easy enough for both athletes to complete the hurdles and barbed wire crawl in unison. There were different strategies and technique used at each obstacle. For example; Mike was lifted out of his chair and up and over the obstacle, whereas Mike was raised in his chair and up and over. Both athletes got out of their chairs and were given only enough assistance to ensure they made it through the 50-yard barbed wire crawl.
Both teams got very creative at the A-Frame cargo net and used a rope and pulley system to get both athletes up and over. Once the teams reached the first big hill, OEW took a different route as Tyler's wheelchair was not equipped to make it up such a steep incline safely. Mike and company charged up the hill and on to the next round of obstacles that included the rings and rope climb. Mike was again lifted out of his chair to navigate the rings and secured in a harness so he could climb to the top of the rope.
OscarMike then made their way back down into the bowl to take on the mud pits, dunk wall, and slip wall. Mike was again taken out of his chair and was more than happy to be submerged in the cold water after spending almost 2 hours in the beating sun. The slip wall was tough to navigate with the excess mud, but OscarMike and Mike would not be denied.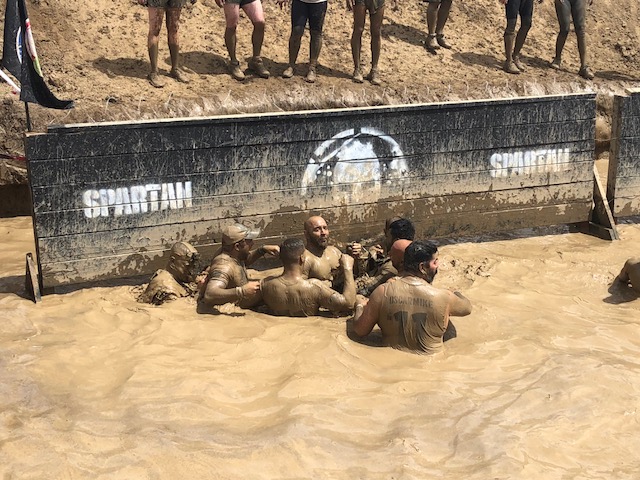 After another large hill, the team faced Twister, Olympus, and the Yokohama Tire Flip. Mike rang the bell each time and descended back into the bowl for the last round of obstacles with the Sled Drag, 8' Wall, Spear Throw, and final hill before the finish line.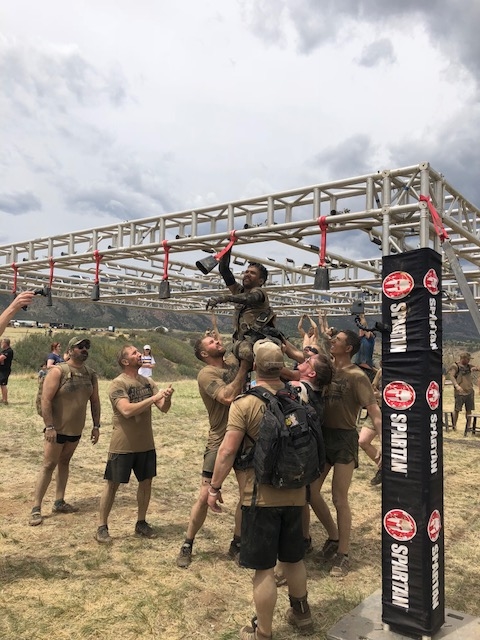 Mike completed 4+ miles, 22 obstacles, and in a time of 3 hours and 15 minutes. Tyler went through the same course and clocked in a time of 3 hours and 47 minutes.
Every athlete on the course stopped to thank these men for their service. Many asked what they could do to help or when and where the next event was that they could volunteer, and the biggest response was always kind words of encouragement and a show of respect and community that comes with racing in these events.
Overall
It was an honor to run with both Tyler and Mike at Fort Carson this year, and Team OscarMike and Operation Enduring Warrior have done a fantastic job keeping wounded veterans active and moving. The 2018 Spartan Sprint at Fort Carson did not disappoint this year and got a 5 out of 5 rating for its tough course, great vendors, and most importantly the hospitality it showed every racer, including the adaptive athletes that took part this weekend.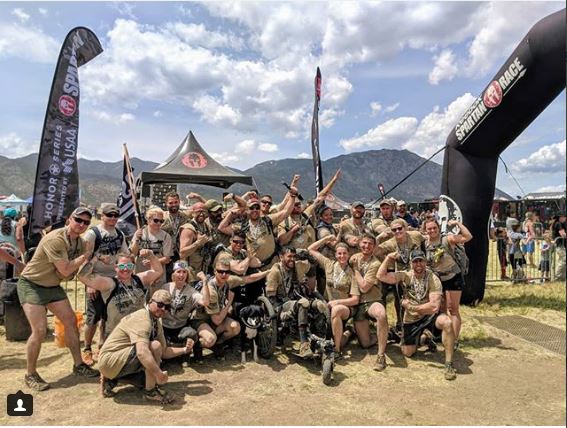 Rating: 5/5
---
Have you done an Spartan Race?
Leave your own Spartan Race review and feedback...