Over the weekend Tough Mudder opened the doors to the first Tough Mudder Bootcamp training studio in Burlington, Massachusetts. This was the first of thirty studios that are expected to open soon. Tough Mudder Bootcamp's take Tough Mudder Training outside major urban areas around the country with the next studio opening in Las Vegas later this summer.
.
The brand is expected to continue expanding their national footprint with thirty studios opening in Boston, Houston, Florida, Las Vegas, Northern California, Minnesota, New York, New Jersey, and more. The expansion will continue through December.
"It is very rewarding to receive such strong and significant interest in our Tough Mudder Bootcamp offering so quickly – both at our flagship location in Burlington, Mass. and by our franchisees from across the nation. This new dynamic teamwork-driven fitness class will be the buzz of any community," said Tough Mudder Inc. CEO and Co-Founder, Will Dean. "We are excited to help communities nationwide reach their fitness goals – no matter residents athletic ability. Tough Mudder Bootcamp is designed to unite the current Mudder Tribe and provide a welcoming environment to new members."
Based on the Tough Mudder Mission that centers on teamwork, camaraderie, courage, personal accomplishment and fun, Tough Mudder Bootcamp focuses on team training and community as it increases accountability and enjoyment. Each Bootcamp class will act as a "community center" to motivate members to achieve their fitness goals through realistic benchmarks and Tough Mudder events.
Tough Mudder Bootcamp's 45-minute HIIT classes are less than $10 a class with an unlimited membership and will deliver a full-body workout that is fun, customizable – to challenge all fitness levels – and highly motivating and social. Classes are team-based and designed around four pillars: Strength, Power, Agility, and Endurance. Tough Mudder Bootcamps leverage Tough Mudder's proprietary technology platform to deliver highly effective, fun and safe workouts. All classes are drop-in ready; single classes are $20 each and membership packages range from $56-160 per month.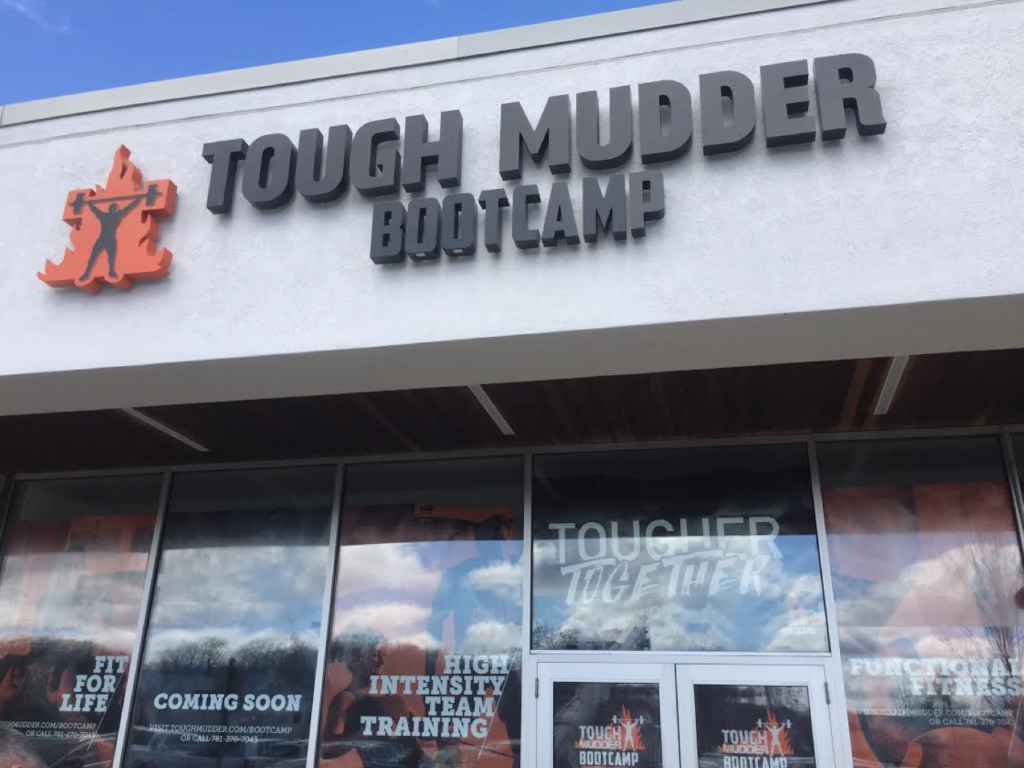 With more than 500+ people in attendance at the Grand Opening celebration at the Burlington Crossroads Shopping Center, the emerging fitness brand featured free studio classes, mini-group fitness workouts, and more in the fun festival-like environment.