On July 4th, 2018 an Obstacle Course Racing (OCR) athlete named Derek Jacobs will get some network television time for the second year in a row. If you have been following Spartan's NBC Series, CBS Toughest Mudder/TMX series or even ESPN's the BattleFrog League Championships….that won't help you, he was on none of those shows. In fact, OCR isn't Derek's primary sport, it's actually his secondary (or possibly tertiary if you want to count his training in Jiu-Jitsu). Derek Jacobs' primary sport is competitive eating for Major League Eating.
This July 4th, as has happened every year since 1972, contestants will square off on the corner of Surf and Stillwell in Brooklyn, New York at the Nathan's Hot Dog Eating Championship. While this may seem like an obscure event to many, it is the Super Bowl of gastro-sports (or the OCR World Championship of competitive eating).
Derek is unlikely to topple the world record holder, 10x world champion and reigning champion Joey Chestnut or previous champions like Matt Stonie, but he will be aiming for a top ten spot against the world's best eaters. Currently he is ranked #21 in the world and is looking to increase his standings this year into the top 20. Derek's personal record at the contest is 20.5 Hot Dogs and Buns (HDB), but he has eaten 25.5 HDBs in qualifying events. By comparison, Joey's Personal Record (PR) is 72 HDB and Matt's PR is 62 HDB when he won in 2015. (Want to know more? Check the Nathan's Hot Dog Eating Contest Hall of Fame)
However, Derek has been working hard all year crushing food challenges nationwide and finishing contests in podium position and within the cash prize payouts. He's hoping that all his training and competing will pay off this Independence Day.  Here are some of his highlights:
-3rd Place in the St. Elmo's Shrimp Cocktail Eating World Championship w/ 5.1 lbs in 8 min
-4th Place at the International BBQ Festival Mutton Sandwich Eating Championship w/ 31 ¼ lbs sandwiches in 10 min
-4th Place at the World Ice Cream Eating Championship w/ 10.5 pints in 6 min
-92 Restaurant Challenge wins in 24 states
As well as a link to his Food Challenges & Eatfeats profiles (think Athlinks for competitive eaters).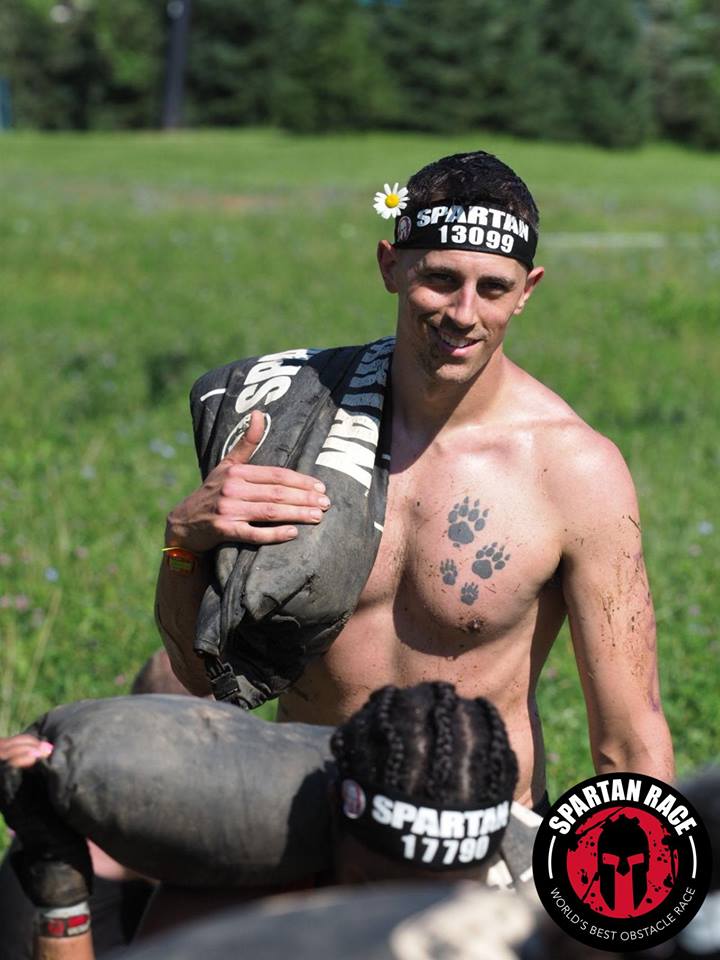 As an OCR athlete, Derek runs mostly in open waves and earned his Trifecta in 2017 as well as participating in some local OCRs in 2018 including Wisconsin's The Abominable Snow Race. While you are unlikely to see Derek on the podium of an OCR, he will be on the biggest stage of them all for competitive eating.
Tune in on the 4th of July on ESPN2 at 12PM EST to see the pinnacle of a different type of sport and most importantly of all, crush it Derek Jacobs! You now have the world of OCR cheering you on!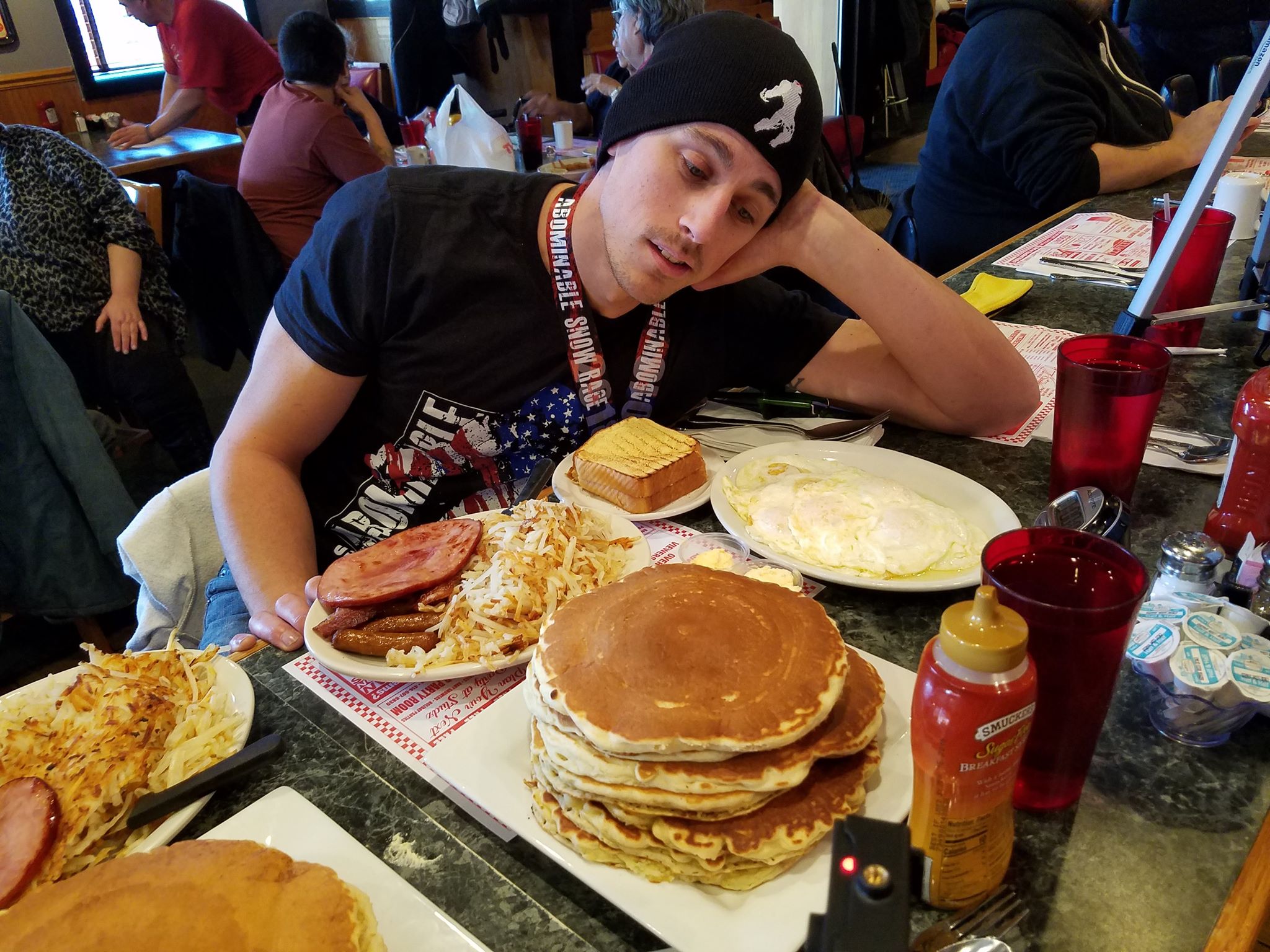 For more information on Derek Jacobs, listen to Episode 47 of the Strength & Speed podcast.
(Check local listings for live coverage and replays of the event throughout the 4th of July on ESPN2)