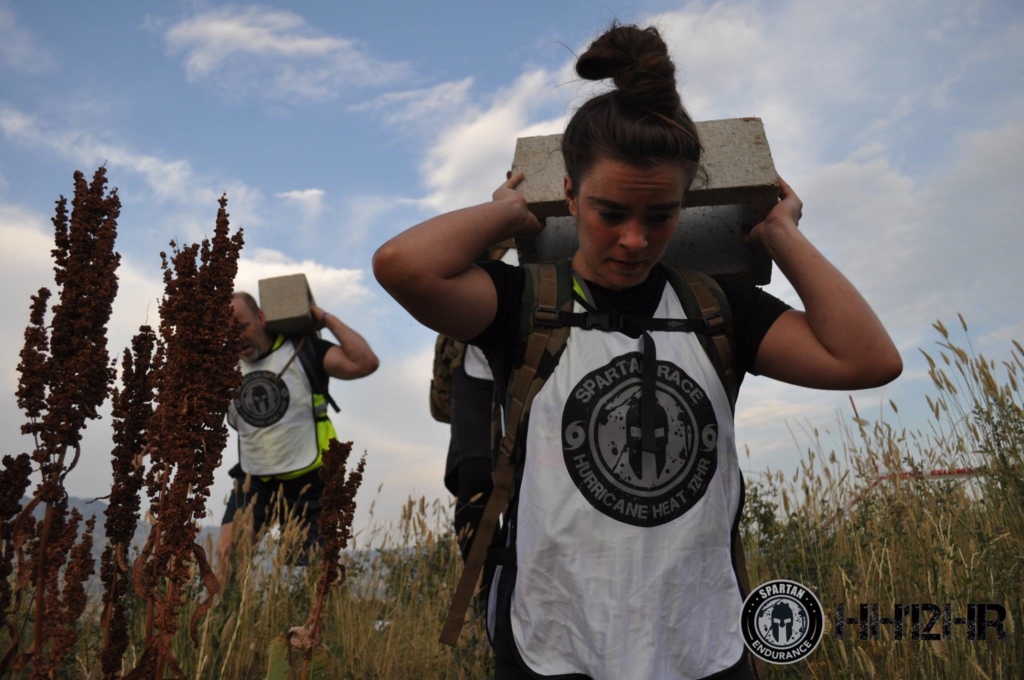 The Badass Women of OCR article series is one that I have become quite proud of. I have been able to get to know multiple women in our sport who inspire, motivate and drive others to become better. Rachel Lotz is no exception to this rule. She has taken on intense endurance races that include a 12 hour Hurricane heat, an Agoge race, and the Death Race in Vermont.  It was an honor to profile her for this series.
Please tell us a bit about yourself.

My name is Rachel Lotz, and I am 24 years old. I currently live in Portland Oregon. I am originally am from Napa California but moved to Oregon in 2012 to attend Portland State and stayed after graduation when I got a job. I love anything outdoors whether that be hiking, snowboarding, traveling, swimming, etc.
How/when did you join up with the group "Beasts OCR"?

I joined Beasts OCR in August of 2017 following the Hurricane Heat in Washougal.
Have you always considered yourself to be athletic?

Yes. I played competitive soccer and water polo throughout High School. I played water polo and rowed crew for my college, and both teams went to Nationals (and placed) while I was on them.
What was your first OCR race?

My first OCR race was the Spartan Seattle Super in April of 2016. My dad randomly called me one day to ask if I was free that weekend because he bought a Spartan Race entry on Groupon for the two of us. I really had no idea how long the race was, or what I was getting myself into, but after that weekend I was hooked and decided to sign up for the Sprint and Beast later that year to complete my trifecta.
Please tell us about the endurance races you have completed.

I have done the Hurricane Heat in Washougal and Boise, the Hurricane Heat 12 Hour in Castiac and Utah, the Summer Agoge in Vermont, and the Death Race in Vermont. I am heading to Mongolia at the end of the month for another Agoge.
What draws you to the longer endurance events?

I think the unknown of these events peaks my interest the most. I find it thrilling and challenging to be able to do the same event under the same Krypteia, at the same venue but you will never race the same race twice. It keeps me continually guessing and challenging myself to be better than the person I was yesterday. Plus in my opinion, there is no greater feeling than the accomplishment of finishing longer and more difficult endurance events.
During longer endurance races, I understand you have to go to a pretty dark place mentally.
How do you get past the darkness to succeed?

Whenever I find myself heading into the "dark place" during an event, I always tell myself that there will be an end. These events do not go on forever, eventually either by completion or DNF, they end. I'd also like to think that I am my own biggest critic. In the "dark place" of events, I do not want to let myself down by choosing momentary relief over long term success. It is also helpful during these dark moments at events to remember why you started racing, and why you signed up for this event in particular. If it is for someone (child, partner, etc) try to imagine their face and you go on with your event.
What type of training do you normally do for the longer endurance events?

I usually try to focus on heavy weight exercises that work your entire body, like squats or dead lifts. I also try to ruck/hike with weight as much as possible since almost every endurance event you are carrying an abnormal weight in your ruck. Getting comfortable carrying an uncomfortable amount of weight or in uncomfortable positions is what sets you up for success in endurance events.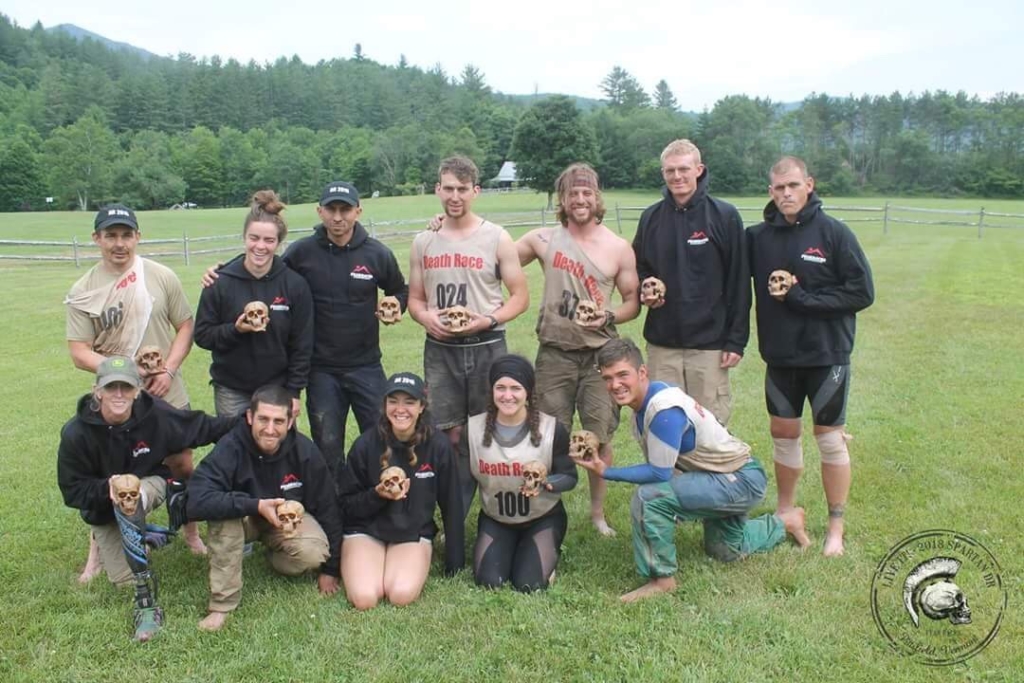 Is there one recommended training aspect you swear by and if so what is it and why?

I recommend training your LEGS. You will have to rely on your legs to run, to hike, to carry, and to bear the weight of almost every task. I cannot emphasize how much you use your legs in endurance events. And a second recommendation would be to acknowledge your weakness and exploit it. Endurance events are there to push you outside of your comfort zone, and if you can't stand doing that something in training, then you probably won't get through it during an event under pressure and a time hack.
With so many inspiring women on the course, does it drive you / push you to work harder and become more competitive?

Yes! I love seeing such badass women in this sport! Next year I will be in the 25-29 Age Group and those are a bunch of quick and strong women. I am going to have to step up my game in order to get on the podium.
If you are comfortable sharing, what are some short term / long term racing goals that you have?

Short term, I hope to complete the Dallas Ultra Beast coming up in October. I have never ran one before.
Long term, I would like to compete in the Go Ruck Selection event (and hopefully finish). I would also like to become more involved with Beasts OCR Endurance events.
Is there ever a time on an endurance event course (that broke you mentally or physically)?

Yes, there have been a few times. One of the more recent and more vivid breakdowns that I remember was during the Death Race this past July. Our first task was to ruck from Chittenden to Pittsfield Vermont, with our sandbag, ruck, and whatever other items we were given along the way. This distance is roughly 25 miles. The sandbag I had was 45 pounds, in addition to my ruck that was another 30, and a penalty rock of 15. We had been rucking through the night, starting at midnight, and we had finally reached morning and the sun was coming up.
However, the last stretch of this ruck was flat and monotonousness. All of the trees and scenery started to look the same and I was getting bored, and everything started to ache. My ruck straps were wearing down on my shoulders and my lower back. Plus the motion of picking up and putting down the sandbag repeatedly started to take its toll. I was at the back of the group of racers and usually arrived late or even last to the times that the group took breaks. So my breaks were minimal to none. I started to get in my head about this task because I didn't know how far we had to go or how far we had gone. Every time I would drop my backpack or sandbag to take a break I cried, even so much at times that the on-site medics had asked if I was injured. Luckily I had some great fellow racers who were there talking to me, giving me water, and bites of their food to keep me distracted from the pain I was in. For the remainder of the ruck, I had to be very mindful that this task would end, and that the pain would stop, and that I had come here for a reason (to finish the race), and I wouldn't give up or stop rucking until I completed that.
Please share a go to nutrition tip that you swear by.

Hydrate! Your body will thank you during and after the event.
If someone wants to reach out to you on social media, where can they find you?

They can contact me on Facebook (Rachel Lotz) or on Instagram (@raaych_).