Warrior Dash Maryland Race Recap
On Saturday, August 11th, 2018, Warrior Dash brought it's Elements Tour to High Point Farm in Clarksburg, Maryland. Not even a weekend dominated by the renowned North American Obstacle Course Racing Championships (NorAm) could distract Warrior Dash faithful. A plethora of participants wearing plush red horned helmets celebrating their recent OCR conquest was on full display.
Location
High Point Farm is no stranger to hosting obstacle course racing events. In regards to my commute, the farm was located less than 15 minutes off of I-270 heading north. This accessible race location has alway's made this venue ideal for OCR enthusiast. There is no doubt location is key when it comes to finding a home. Warrior Dash may have found their home in Maryland.
What also makes this location so quintessential is its vast parking and land layout. This location visually has to be a race director's dream. High Point Farm, with the help of efficient parking attendants, was rather easy to enter and exit. Plus, everything was in close vicinity to the festival grounds. The generous spacing of obstacles made this Warrior Dash more of a runner's paradise.
Warrior Dash Tested
The Warrior Dash to some is considered a beginner's race. I repeat, to some. In the world of OCR, to each is own. So, what may not be your jam, can very well be someone else's. On another note, The races are usually 5K distances, which is 3.1 miles. Warrior Dash like so many other obstacle course races is designed to give you and your family an experience no virtuality, no app, no word of mouth can give you. Regardless of your skill in OCR, races such as Warrior Dash will aid in quenching your OCR thirst.
Real Recognize Real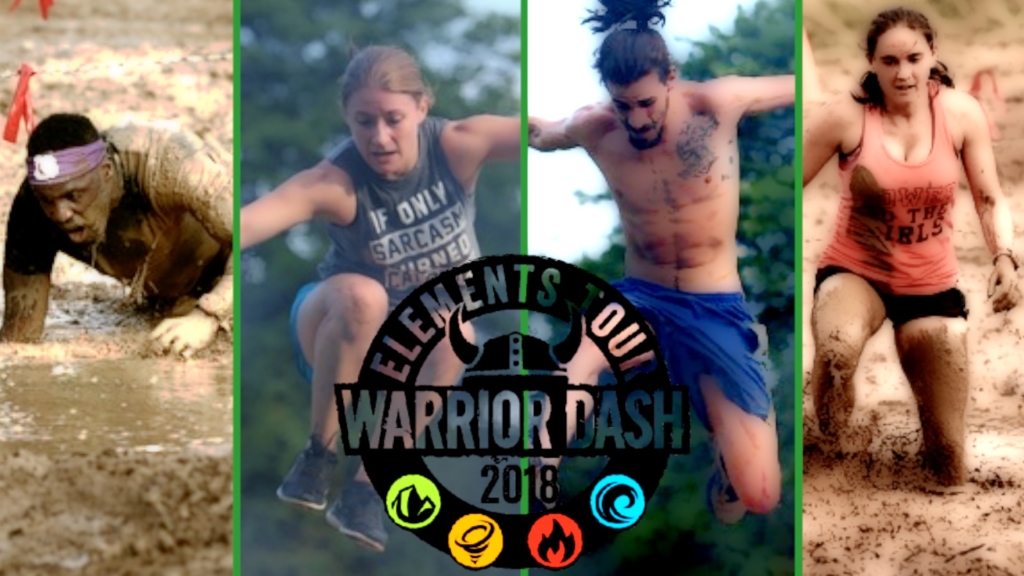 I had the pleasure of interviewing four talented OCR aficionados who all placed in the competitive wave. Sure, everyone had their favorite obstacles, but regardless of their high and low's their objectives were, all the same, to finish. Warrior Dash continues to bring out a myriad of athletic individuals male and female that lust for an OCR challenge. That's what makes this sport so unique, it's ability to bring out the best in you, and everyone else around you.
Conclusion
The Maryland 2018 Warrior Dash had the mud, the comradery, and the inclusivity. Thankfully,  the perfect weather conditions made everything about this race picturesque. Warrior Dash provides enough obstacles to give anyone a full body experience. On the other hand, the distance based on a pedometer was apparently slightly shorter than expected. Besides that, I would gladly run this race again.
A special thanks to Phillip Gandhi, Danielle Young, Danielle Douglas, and Marquette Shumate for providing amazing interviews detailing your workout routines, competitive spirit, and obstacle favs.
Rating: 4/5
Photo credit: Warrior Dash Photographers
Rating: 4/5
---
Have you done an Warrior Dash?
Leave your own Warrior Dash review and feedback...