Tough Mudder is not simply a race event, it is a holiday.  And just like all great holidays, Tough Mudder is best celebrated with copious amounts of eggnog and friends.  But don't let a lack of friends deter you from participating in the jubilant festivities at Tough Mudder. Droves of weirdo's just like the reader arrive stag all the time and make new friends at each and every Muddertine's day bash.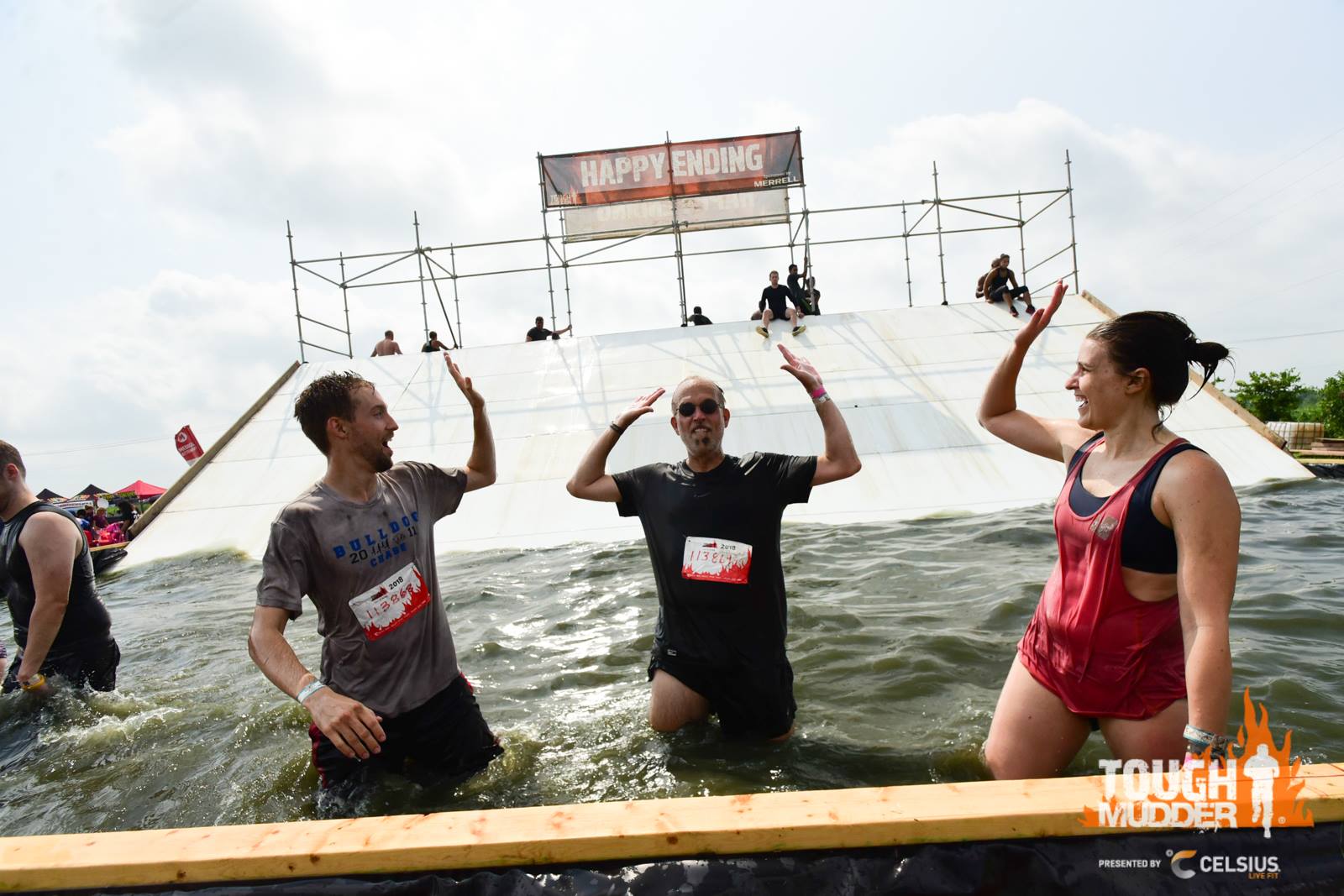 Terrain
This Tough Mudder celebration was held near and partially on an airport in Rockford Illinois.  If it is hard to visualize what the landscape might look like all you have to do is think of Dorothy from the Wizard of Oz running on a dirt road through soybean fields, gallivanting around in a soggy wooded forest, swimming across a river, and frolicking between corn fields.
Obstacles
One plus one does not equal two. Would you rather go to the Lincoln Park Zoo and see fifty different reptiles, or would you rather go to Arrakis and see one sandworm?  This is why counting obstacles is for silly geese. Tough Mudder has an unflinching attitude towards creating new and unique challenges, and experiences. The scale and complexity of their structures are incredible, and I stand and salute all the effort it takes to bring them to life.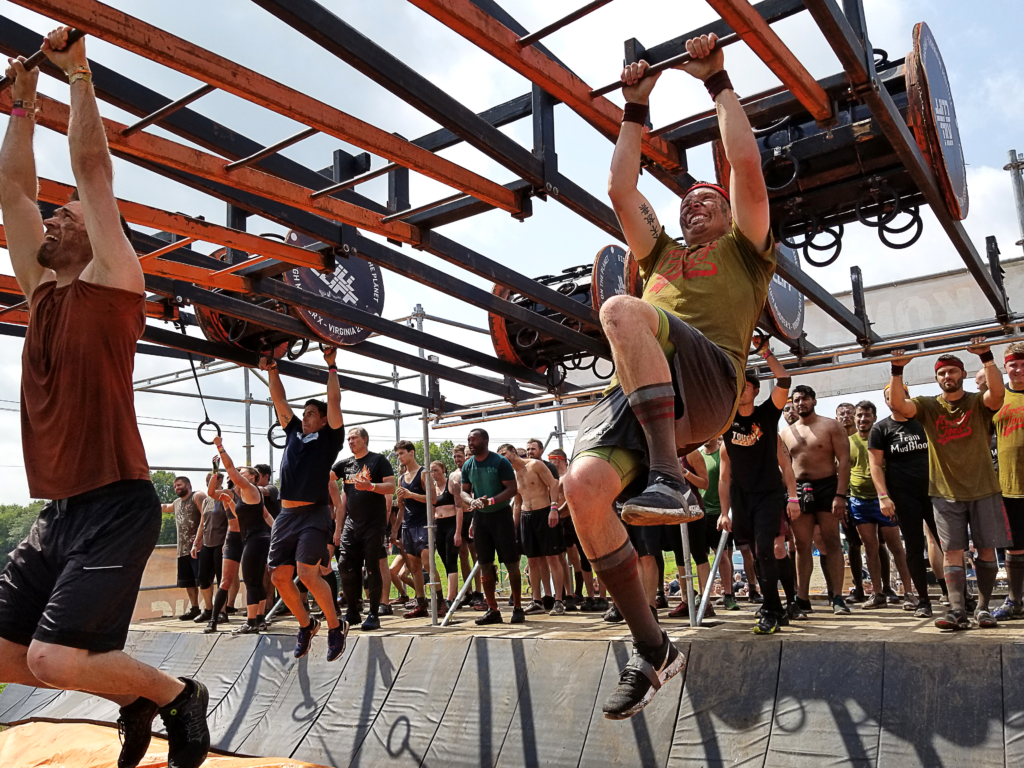 Grip
Someone at Tough Mudder headquarters is cranking up the grip strength dial a notch, and I am smiling from earlobe to earlobe.  Kong Infinity is completely unique to other rigs in the way that it rocks forwards and backward while rotating when the user is hanging on to dear life.  I also love how TMHQ included Just the Tip into the all-star lineup at Rockford this year as well which just ramps up the squeezing power needed to continue to the finish line.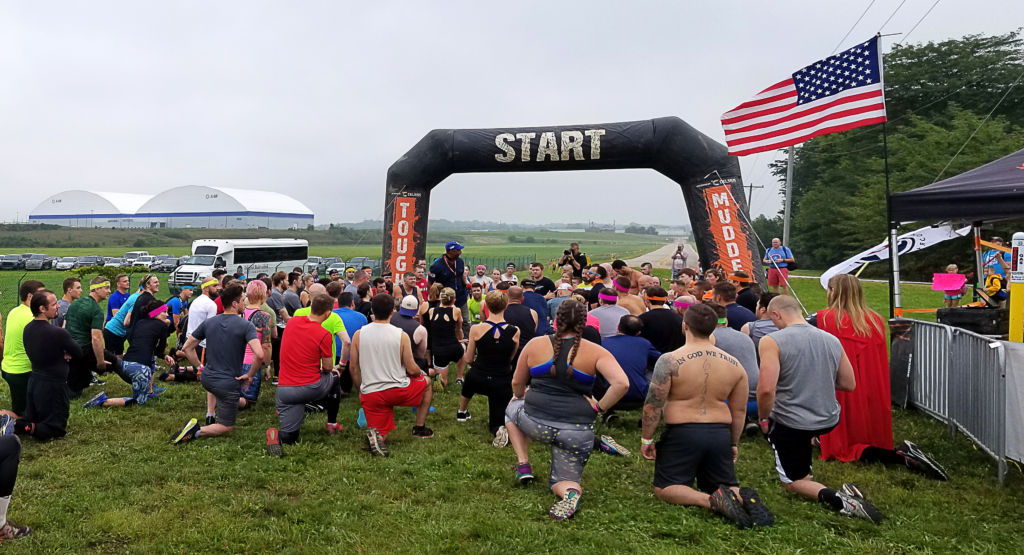 Lifting
Tough Mudder has never really focused on heavy lifting aside from their easiest to assemble obstacle known as Hero Carry and transporting a log that varies in size around an irregular shaped circular path.  Both of which are wonderful spices added to the entity that makes up the wonderful flavor of Mudder-nog for all to enjoy.
Food
The only thing in life I am almost one hundred percent completely certain upon is knowing that If I was to get the electric chair tomorrow night, my last meal on earth would be a build your own burger from 15th & Chris. I don't know how the warden would fulfill my request, but I suppose that wouldn't be my biggest problem.
The quest to ingest amazing munchies at the Tough Mudder festival arena is part of the entire experience.  I could almost register myself for a race simply for the access to all the mouth-watering yummies available. My wife bought a burrito that she equally fell in love with, so the variety of food gets 5 glorious stars out of 5.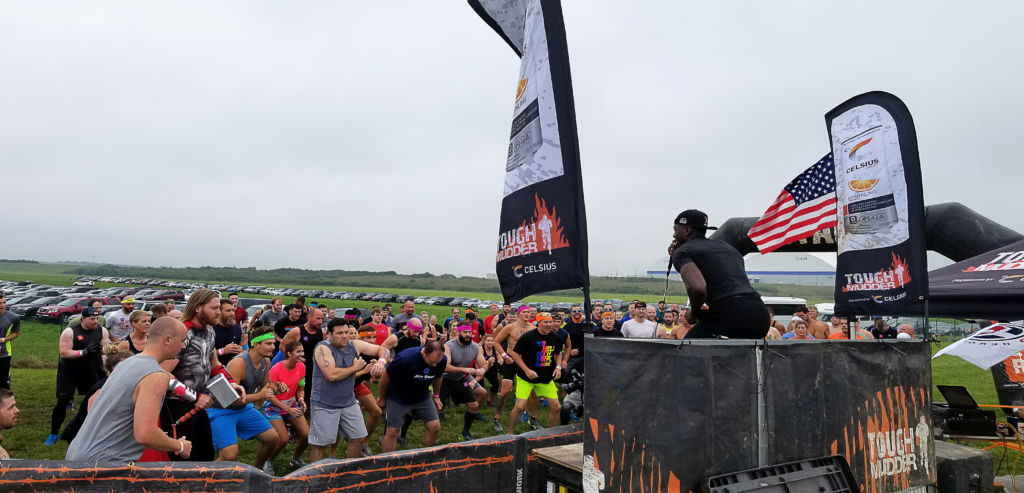 Logo
The Tough Mudder logo has to be one the most recognizable logos even amongst fortune 500 companies. This icon has become a massive success, and recognizability is by far the ultimate goal of any logo.
I certainly tip my hat to the crew that utilizes this logo every day, because I recognize that it is a challenging little logo to work with. The logo is challenging especially when it comes to embossing, embroidery, die cutting, and black and white printing.  It is not to state that none of the above-mentioned challenges can be worked out, but a designers goal is to preserve as much of the design intent as possible, and when the designer has to sacrifice elements of an identity then life tends to get a bit emotional.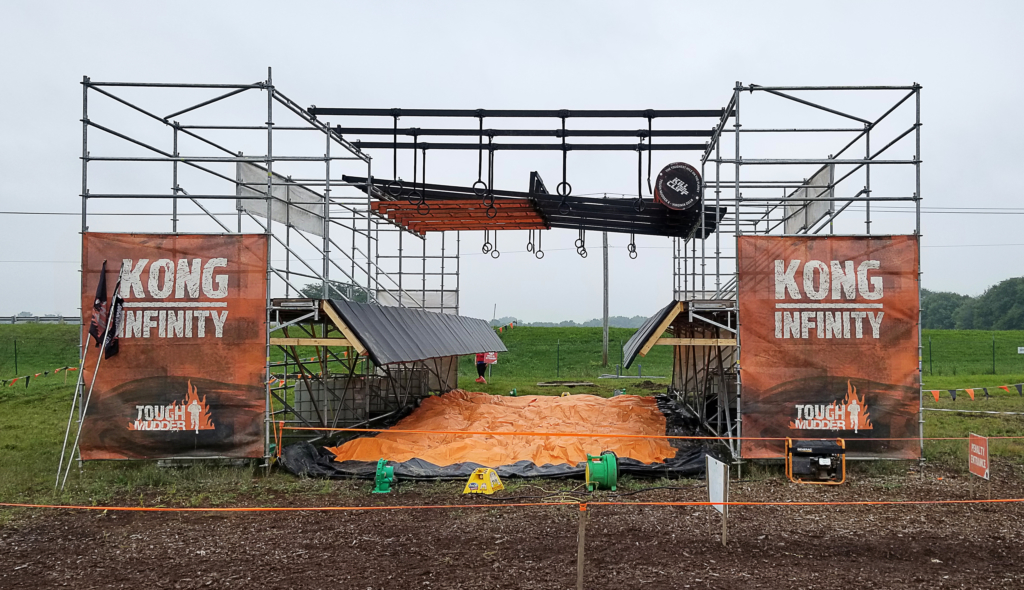 Overall Rating (5 out of 5).
What else could you possibly ask for while taking an obstacle holiday?  If you want to race against wickedly fast runners be sure to get in a timed wave. Tough Mudder offers three different distances for all activity levels. But despite the length of the race that is available, the only metric in this equation that matters is how fulfilled you feel at the end of the day.  If you go home and didn't feel like you were challenged or didn't have a positive experience, then what is the point in going? Every time I run a Tough Mudder I feel completely exhausted yet exhilarated in the end, Which is why Tough Mudder get's the highest marks I can possibly give to a race. Tough Mudder deserves a standing ovation!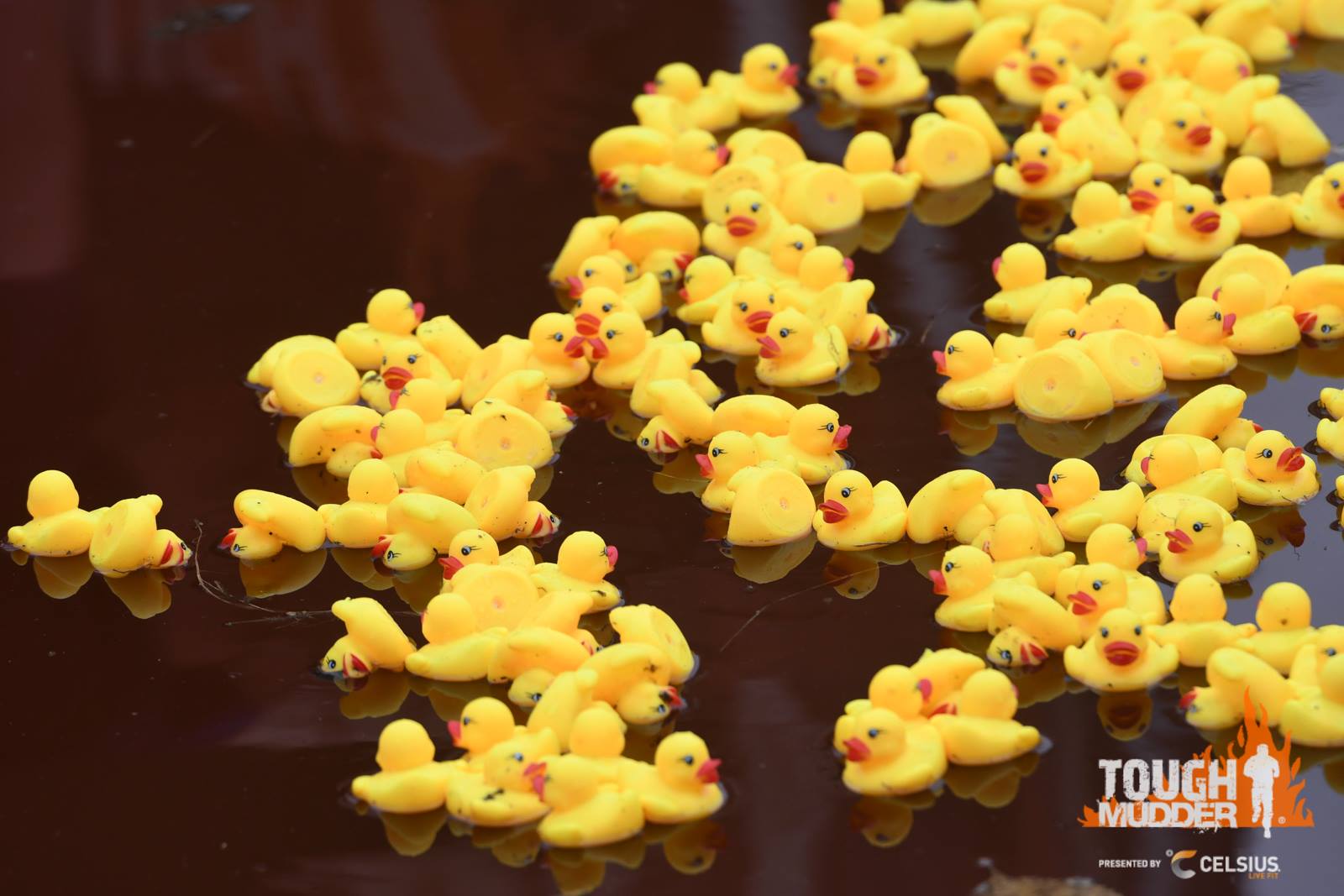 Rating: 5/5
---
Have you done an Tough Mudder?
Leave your own Tough Mudder review and feedback...