It had been two years since I went to the Kansas City's Extreme Timber Challenge venue for a race. Having raced the permanent course (located in the southwestern portion of Kansas City or Bonner Springs to be exact) before and left thinking it was only a course for beginners, I figured it was time to give them a second chance. After all, race courses and companies can change….right?
Packet Pickup:
Packet pickup could be done the night before the race or the morning of the race. While I am used to picking up packets early for things like triathlons and marathons, I'm used to just showing up on race day for Obstacle Course Races (OCRs).
This event charged you $5 to pick up your packet the morning of, which normally would have upset me, but they did let you know in advance via email of the charge. Plus, the $5 charge provided you with a coupon that could be redeemed at the merchandise booth. The advanced warning and ability to use the $5 coupon made this no problem in my book.
Parking:
There was plenty of parking at the venue and it was a very reasonable $10 to park. Parking was fast, efficient and was a very short walk from there to the start line/festival area.
Obstacles:
Here is where I wasn't enthusiastic about KC Timber Challenge two years ago. I was expecting beginner OCR obstacles that you might find as some other series but I was blown away by the improvements KC Timber has made in the last two years.
They had legit technical obstacles like devil steps (Stairway to Heaven like obstacle), smaller version of floating walls (three panels hanging close to the ground), a rope climb, a rig made of about 10 rings that actually go uphill and around a corner (something I've never seen before) and another "rig" made up about 10 tires. They also had some strength obstacles like tire flips, a hoist and a log carry that required going over about 10 obstacles (some waist high and several angled wall/ladder type obstacles). Best of all though were the fun obstacles, like running through two "crashed" buses and, my new favorite obstacle, the zip line. Throw in a mix of common OCR obstacles like a rope climb, walls and low crawls to round out the 40 obstacles on course.
What was even better was the competitive wave was mandatory completion but a lot of the more challenging obstacles had easier lanes to accommodate athletes who couldn't complete the more challenging obstacles. For example, devil steps have a traverse wall on the outside as an "alternate" option. The floating walls have floating windows as an alternate option. Additionally, the log carry could be light or heavy depending on which log you grabbed.
Terrain:
The course had a fun mix of terrain including sections of well-groomed trail, mud, dried creek beds and short but steep uphill climbs/descents. Basically a mix of every type of terrain that is found in OCR making it a good mix to keep things interesting.
With smaller race venues I'm always concerned about course markings. Sometimes I feel like race companies that don't run a lot of competitive racers (or ones that are organized by people that don't race), don't realize how well a course has to be marked. Often athletes have high heart rates and tunnel vision making it easy to miss turns. KC Timber did a great job with the course and marked it very well using a mix of flags, tape and course volunteers. There wasn't a point on the course when I couldn't see at least one marking, thus giving me a constant reassurance I was still on the correct path.
Festival:
This is usually a category that is lacking at smaller venues, but again KC Timber came through with another big win. There was a games, booths from other companies, the local Kansas City Obstacle Course Racers (KCOCR) had a booth, and there was an area for kid's games, a merchandise booth, music, a company giving out free ice cream and even two Red Bull girls walking around giving out free samples.
Spectators:
The KC Timber Challenge is not the most spectator friendly since the majority of the course takes place up a hill and in the woods. However, they do their best for spectators offering busses to take spectators to the top of the hill allowing them to view several of the obstacles.
Overall:
I had been to this venue to race once before and I have to say I'm glad I gave them a second chance. If you asked me two years ago if I would recommend the KC Timber Challenge course I would have said: "only if it's your first year of OCR". Now, they have stepped up the quality, fun, and obstacles of their course significantly.  If you are looking to check out the venue, their next event is October 7th the Family Timber Challenge.  Plus, they constantly have activities and events going on at their venue including a large zip line (way bigger than the one in the race), team building events and the upcoming Trail of Terrors (haunted woods) for Halloween.
While they are still a great course for beginners, it now has enough fun obstacles for even experienced athletes.   Plus the other activities that occur at the venue make it a great resource for future family activities.  If you haven't been to KC Timber in a while, it is time to give them a second chance. I think you'll be very happy with the outcome.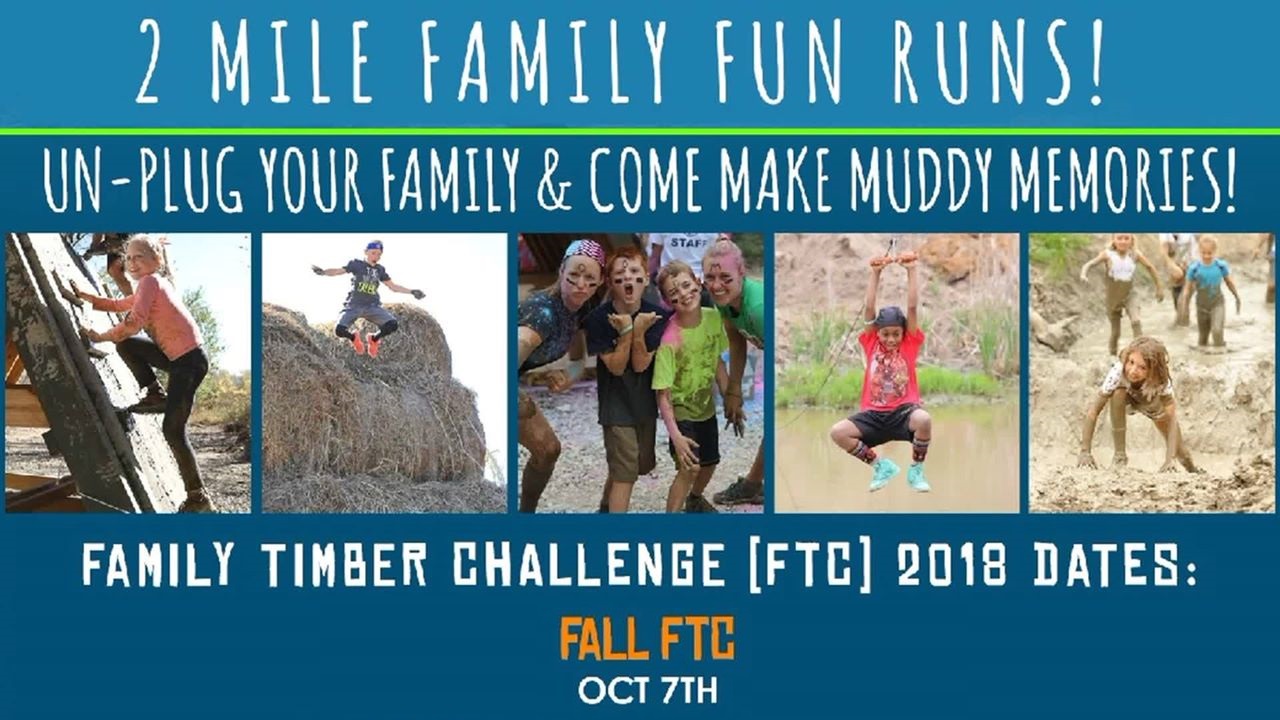 4.5/5 stars
Pictures provided by official race photographer of KC Timber Challenge.
Rating: 4.5/5
---
Have you done an KC Timber Challenge?
Leave your own KC Timber Challenge review and feedback...