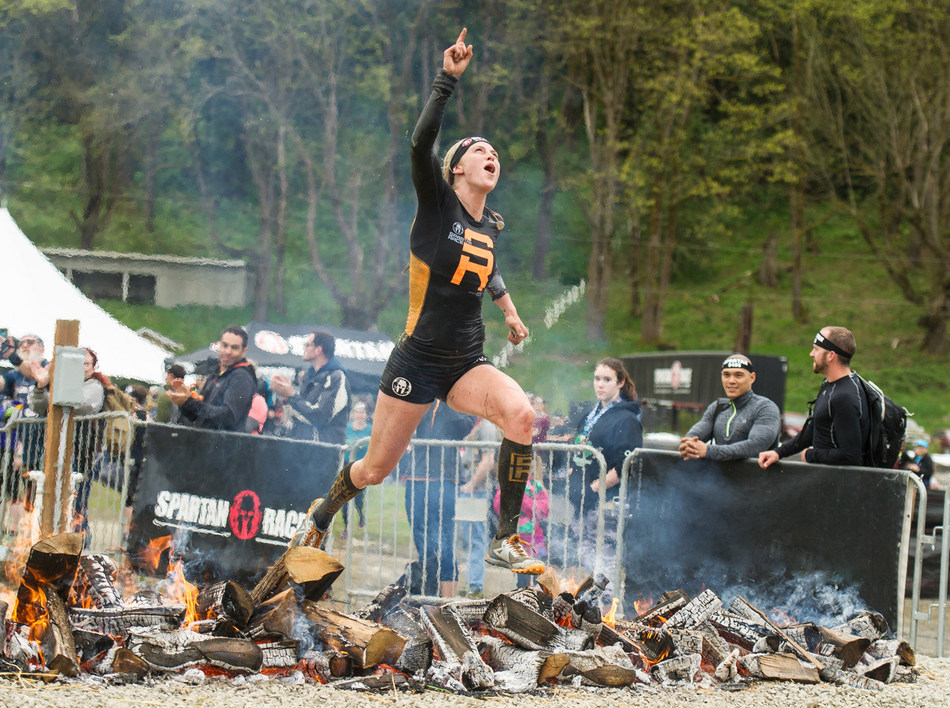 ESPN and Spartan have teamed up to offer a five-part series showcasing some of the most grueling Spartan races. Spartan: The Championship Series is set to air on ESPN2 beginning on September 23, 2018, at 3 pm Eastern Time. The series will showcase the Spartan North American Championships from West Virginia, Mountain Series races; Killington, Vermont and Vernon, New Jersey. the inaugural Para-Spartan adaptive race in Nevada, and finally the Spartan World Championships and Team Championships in Squaw Valley, California. The full release below.
Spartan brings more than one million athletes annually to its races around the world to tackle challenging obstacles and technical terrain, and now viewers can join the action on ESPN and ESPN2. "Spartan: The Championship Series, "a five-episode series, features all the action from the world's largest obstacle race (OCR) and endurance brand's championship events and provides an inside look at one of the fastest growing sports on the planet. The first episode featuring Spartan's North American Championship hosted in Glen Jean, W. Va, and the elite female athletes of the sport airs Sunday, September 23 at 3pm ET on ESPN2.
"Spartan athletes are among the most skilled on the planet, and the sport of OCR continues to grow, so it's only natural we would find a home with ESPN, the leader in sports entertainment," said Spartan founder and CEO Joe De Sena. "'Spartan: The Championship Series' will introduce Spartan to ESPN's passionate audience of sports fans who will be drawn to the intense drama that unfolds on the race course as competitors push their minds and bodies to the limit."
The five-episode series will showcase Spartan's most demanding events including the North American Championship presented by Yokohama; The Mountain Series presented by U.S. Airforce in Killington, Vt. and Vernon N.J.; the inaugural Para-Spartan adaptive race hosted in Laughlin, Nev.; and the World Championship and Team World Championship Powered by Rakuten, hosted in North Lake Tahoe on the rugged mountains of Squaw Valley | Alpine Meadows – home of the 1960 Winter Olympics.
In addition to the race action, episodes provide an in-depth look at the athletes who have shaped the sport of OCR with behind-the-scenes footage and interviews. Feature content will include profiles of Spartan's elite female competitors, adaptive athletes and World Championship contenders. The series will also cover the origin story of Spartan, which has attracted more than 5 million competitors to-date.
Spartan events focus on sport and athleticism, pushing the bodies and minds of competitors to the limit across miles of unforgiving terrain while they conquer signature obstacles such as the Spear Throw, Inverted Wall, Monkey Bars and Barbed Wire Crawl. The unique action and growing popularity of OCR has recently garnered global attention that has spurred talk of the sport reaching the Olympic stage in the coming years.
For more information about Spartan: The Championship Series, visit Spartan.com.