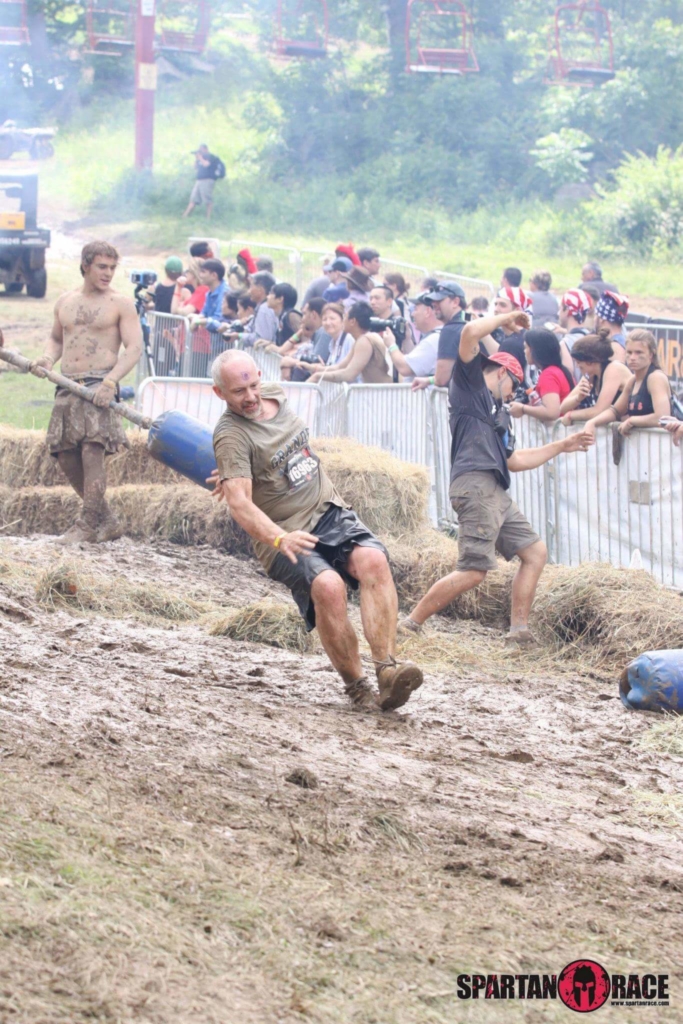 In the beginning, there was pain.
That was how it started…for me anyway. We've come a long way from those early days. Low hanging barbed wire, runaway tires flying down the mountainside and who can forget, dragging stone blocks through a smoldering charcoal pit. However, Obstacle Course Racing (OCR) is still a very young sport, trying to find its way through a labyrinth of challenges to take its place in the wide world of sports. This is not the first time we've looked at where the sport is currently and where it appears to be going. While some aspects have improved, others still struggle to make it to that next plateau. Today though, more than ever, it seems there are some significant differences in opinion on what that direction should be and how best to get there. From race distances, meeting varying racer athletic abilities and even how best to televise events.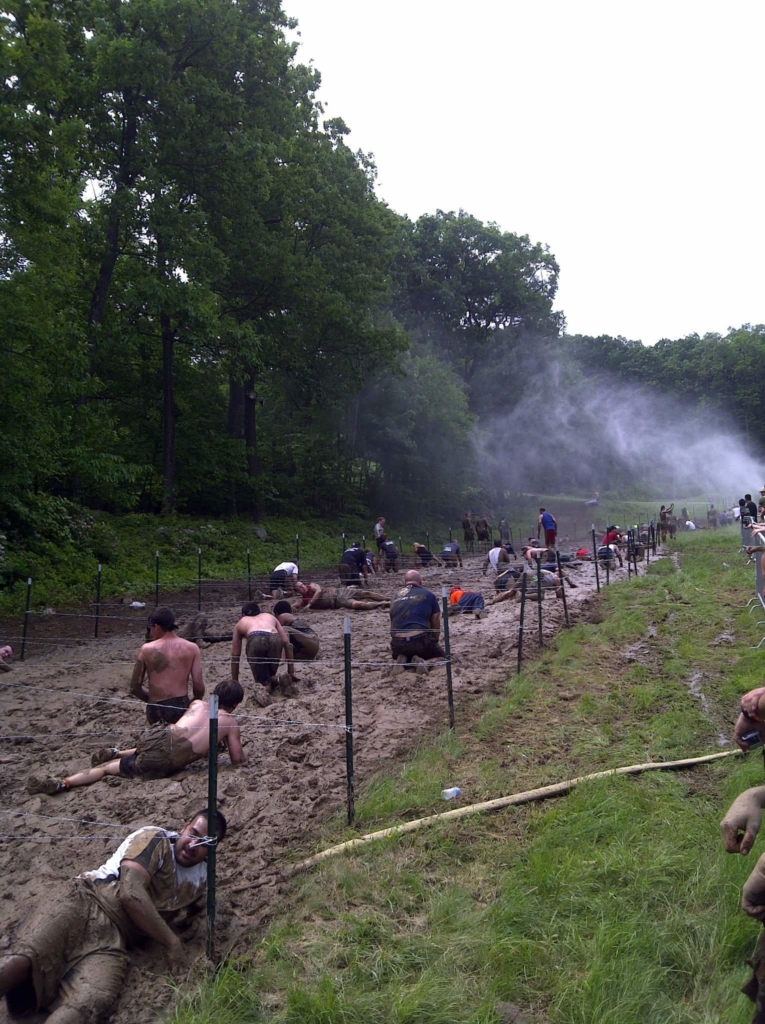 There's little doubt that Spartan is the big dog, leading this drive forward. Although being the biggest doesn't guarantee success, in the end, it almost certainly does guarantee that most other race promoters will not be following your lead. There's also little doubt that Spartan founder, Joe De Sena, has had his eye on OCR becoming an Olympic sport, almost before it was even a recognizable niche. That vision has not changed and recent events are a clear indication that it's full speed ahead on that front.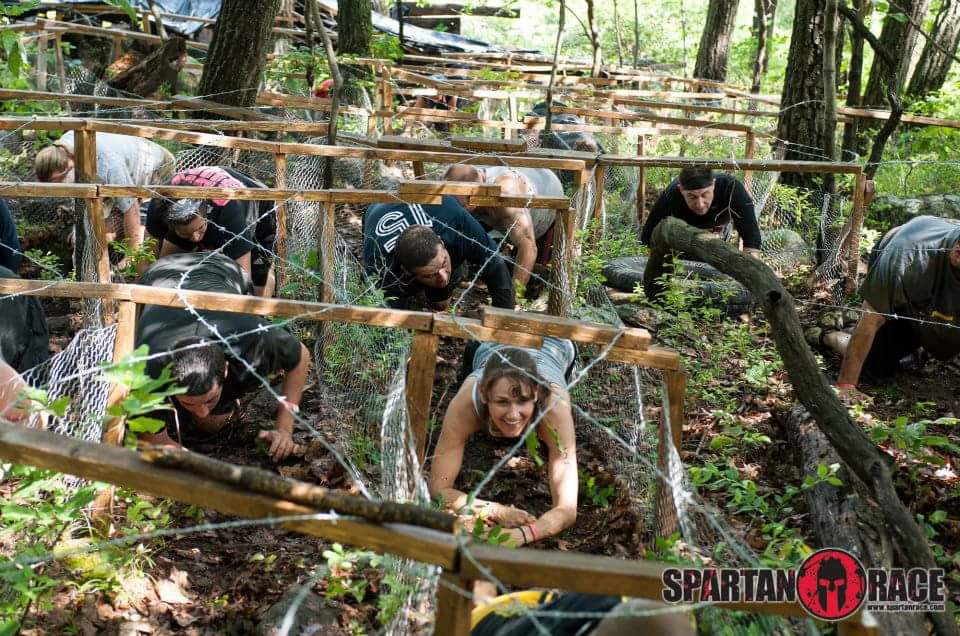 Before we dive into those developments though, it would help to look at some of the basic challenges that still plague the sport, even as we march (inevitably??) toward Olympic glory. Perhaps the most important attribute for the Olympics to show any serious interest in the sport is a sizable fan base. Of course, not all promoters have an interest in seeing OCR in the Olympics. However, building a larger participant and fan base would certainly help the sport continue to grow.  After all, 'A rising tide lifts all ships". Granted, race participation is up, particularly at Spartan. But 'doing' a race does not necessarily translate into 'watching' a race…..and more importantly, paying to see a race. It also doesn't automatically translate into caring about who wins it either. You also need to build an audience outside the participants if you have any hope of seeing OCR in the Olympics. A challenge complicated by the fact that major races still charge spectators to park AND attend a race…not the most inviting of options for a relatively unknown sport. Although the major races have made great strides in routing courses to allow those spectators who do come, to see a good number of obstacles, the interest for spectators is still primarily to see their friends and family, not to watch anyone else, including the top athletes. It also creates a challenge for Race Directors to design courses that still appeal to racers, where obstacles don't get bunched together creating long…and boring…stretches of running. Easier where lush and scenic mountain trails exist than on the flat, sun-baked plains of Miami…for example.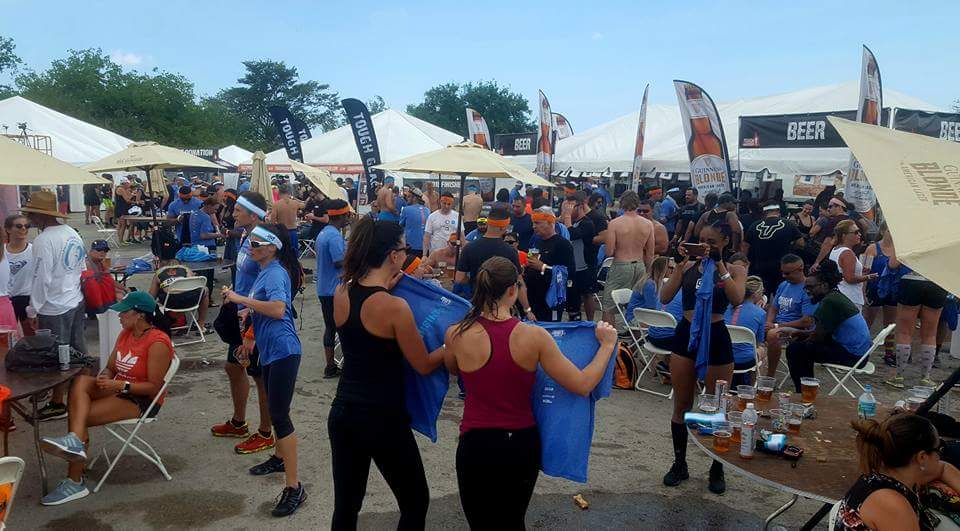 Now, I understand the need to cover costs when you're spending six figures just to open the gates. And there's the potential impact of having thousands of additional people on site. The logistics of foot traffic, even having enough space for parking and in the festival, may be prohibitive, considering the size of some venues. But these issues must be addressed if the OCR fan base is going to grow. Here though, technology could come to the rescue. Well placed cameras on course, large television screens in the festival area and use of currently available technology to accurately track racers on the course could allow spectators to actually SEE their friends or relatives live on the course. Not to mention the ability to better predict when they'll hit the obstacles that spectators could walk to. Maybe someone will develop an app that can follow a racer with their mobile device. These changes would also go a long way in developing ways to improve on the medium that would reach the most people… television.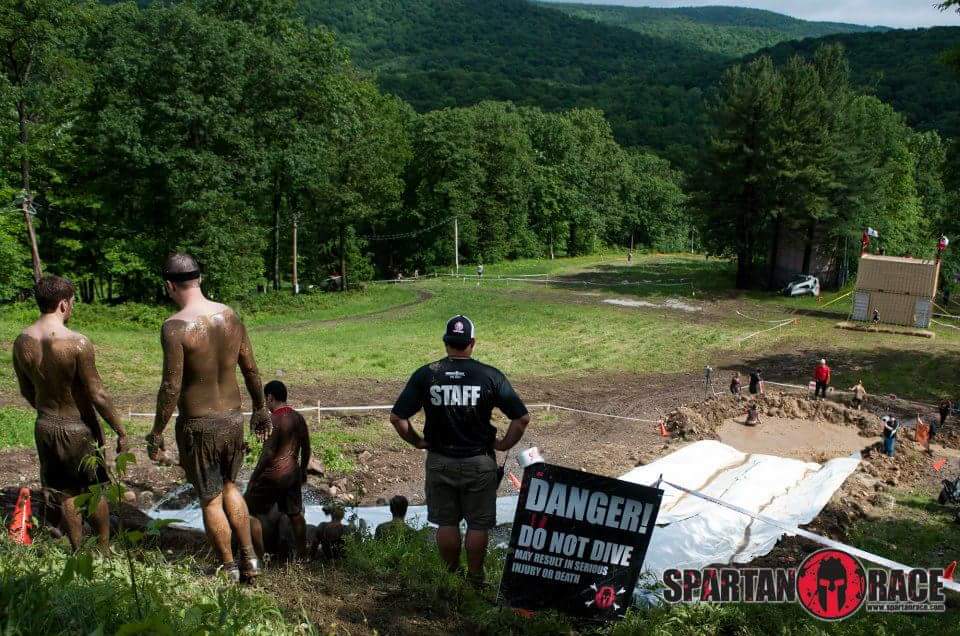 Television coverage is certainly the way to reach a vast number of people and has expanded and improved since the first attempts. However, the coverage has tended to focus mostly on the human interest and back stories as opposed to the race itself. Good TV (to some) but not what is needed for Olympic worthy interest in the sport itself. This is like watching stories about player's workouts instead of the actual NFL game. But that brings us to what could be the breakthrough technology OCR needs. One of the challenges in covering races is the cost and logistics of being all over a 3 to 13 mile course. One answer appears to be drones. With relative ease, they can follow racers along most trails and could even be used to cover far-ranging obstacles. I saw this recently on a live-streamed Spartan event and was impressed with both the video coverage and the commentary. Admittedly, as someone watching pointed out, it felt at times more like the travel channel than an OCR race, but hey…there's always room for improvement! [Disclaimer – I have to admit I was actually enjoying the Travel Channel scenery, seeing as Miami, with it's beautiful, sun-drenched beaches, is still just flat…and hot, have I mentioned it's hot!!]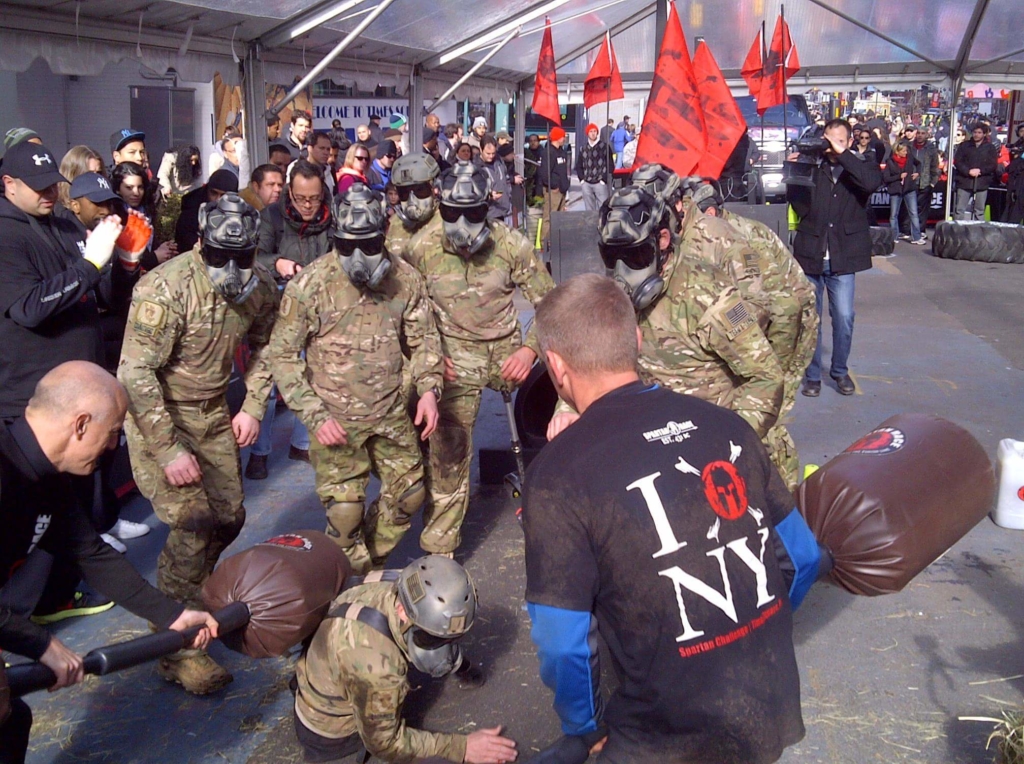 Coverage of longer events, or even a 5k, may not be the answer now anyway. Ideal OCR TV still favors the short, compact course. A race that can be watched from start to finish, in a reasonable amount of time. This concept was first previewed in the now-defunct BattleFrog (BF) College Championship series. Something Tough Mudder (TM) is now carrying on. Recently Tough Mudder (TM) televised it's 2018 TM Xtreme (TMX). While the first two episodes, the qualifier, and semis, were pretty much the same stale mix of human interest and highlights, the finals did show most of each race. Although this was one mile, short course, it demonstrated once again that OCR can be exciting on television, given solid announcing. (An interesting tidbit is that Corinna Coffin, now an OCR/Crossfit competitor, 2017 TMX women's champion and 2018 TMX runner-up, was also part of a team that competed in that first BF college championship).
Interestingly, between the time I started writing this and now, Spartan has shown some dramatic improvement in race coverage as well with the West Virginia North American Championship race (and yes, you'll be hearing more from me on the recent resurgence of championships soon). And while I found all aspects of the race production excellent, it was, unfortunately….long. I doubt anyone but the most ardent fans would hang in there for 2-1/2 hours. But it was a huge step in the right direction!!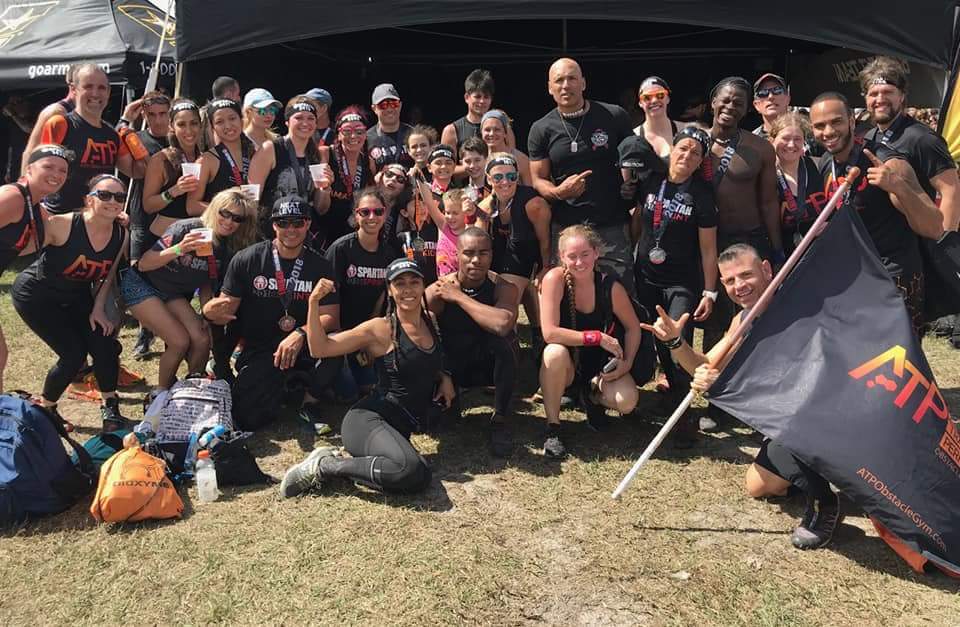 In the end, all of this depends on you, the OCR enthusiast.
Tell us what you think!
Do you follow OCR race results? Have you watched events online, on TV, in person (outside of your own race)? What would you want to see improved in the current formats? Do you watch and follow the elite athletes? Are you interested in one day seeing Olympic OCR racing?
Race coverage though is not the only challenge that OCR faces by any means. Even basic questions still remain. One is the struggle of promoters to meet multiple and conflicting racer needs…while still turning a profit. That's next up, in part deux of this series. We'll look at the challenges promoters face in meeting the extreme differences in athlete abilities and the needs of the current OCR community.
---
Disclaimer: The viewpoints expressed by the authors do not necessarily reflect the opinions, viewpoints and official policies of Mud Run Guide LLC, or their staff. The comments posted on this Website are solely the opinions of the posters.