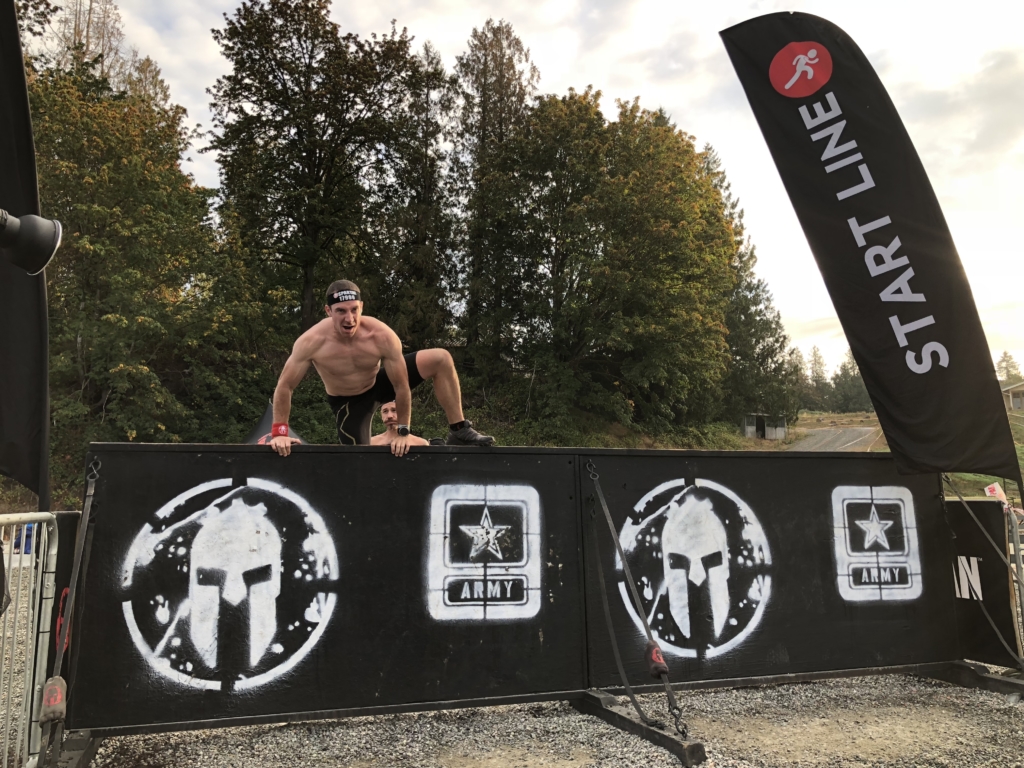 It wouldn't be a complete year of racing without traveling to Snohomish, Washington to take on the second in a two-weekend Spartan race series at Meadow Wood Equestrian Center. Known for its brutally muddy US Championship series super and sprint in the spring, the beast and sprint weekend is known as the final piece in the Seattle trifecta – a keystone OCR for the area.
This beast is a special event for many locals, who earned their blue and red trifecta pieces at this venue in April, and are looking to secure that final green piece, whether it's for their first trifecta, rounding out their season with a multiplier, or preparing for the Spartan Race World Championships, only a short flight from Seattle. Of course, participants travel from all parts of the nation to revel in our PNW mud!
From the get-go, participants were welcomed to the venue with clear skies and a brisk autumn breeze – a tremendous relief if you suffered through the April super's monsoon! Take a deep breath and enjoy the fresh air, mixed with the STRONG scents of the area, which may or may not be a horse stable and cattle farm…
Parking is in a field right next to the festival area, so you're never too far from your vehicle if you need to change, or you simply forgot your ID before checking in.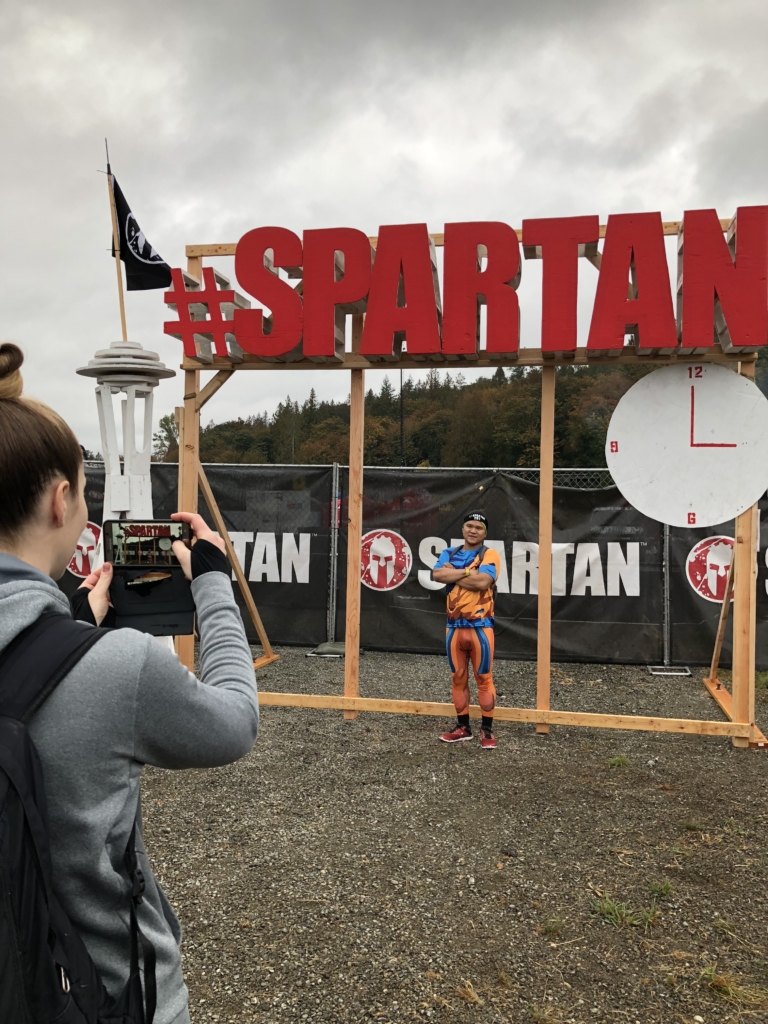 The Seattle beast and sprint courses are notoriously flat, with a strong mix of rugged terrain to keep your stride long, but focus sharp – lots of opportunity for rolled ankles through the rocky dirt roads, river crossings, mowed fields, and tree-lined forests. The Spartan build crew certainly put participants through a tremendous amount of scenery!
Starting on the rocky roads, beast runners trekked about a mile and a half before encountering shallow river crawls and embankment trails. A few open trail miles brought you out to the fields to the west, before making the trip across the A-frame and back towards the rock quarry to the east of the festival. Approximately six miles later, through cow pie-filled, uneven terrain, participants made their way back towards the festival, where twister and Hercules hoist challenged grip strength.
A quick, yet extremely steep incline brought heart rates back up, just as the bucket brigade met you around the corner. In my opinion, with many agreeing on the course, the pre-filled buckets seemed a bit heavier than this year's previous races around the country. We were blessed with fond memories of bucket carries past, where you knew you were going around again if course marshals saw the light shine through those holes!
Once participants finished the approximately 200-yard carry, over a decent amount of vertical loss and gain, three miles of beautiful, soft forest trails awaited! A quick sandbag was thrown in there, plus two wire crawls and the dry slip wall in a clearing would help mark the end of the elevation gain and put racers in a flat race to the finish.
By this point, we had about 2 miles to go and were relatively dry and mud-free (a perk of the PNW in summer). Of course, this would not last very long! Three stench-filled river crossings were still on the menu, bookending the spear throw and rope climb. Once you exited the muddy bowels of this equestrian center, a half mile of soft, flattened grass was all that was left before the finish… Well, you still had to get across the rig, which had an interesting, yet challenging setup.
Stay with me: Long rope, short rope, ring, bar, ring, rope, then ring!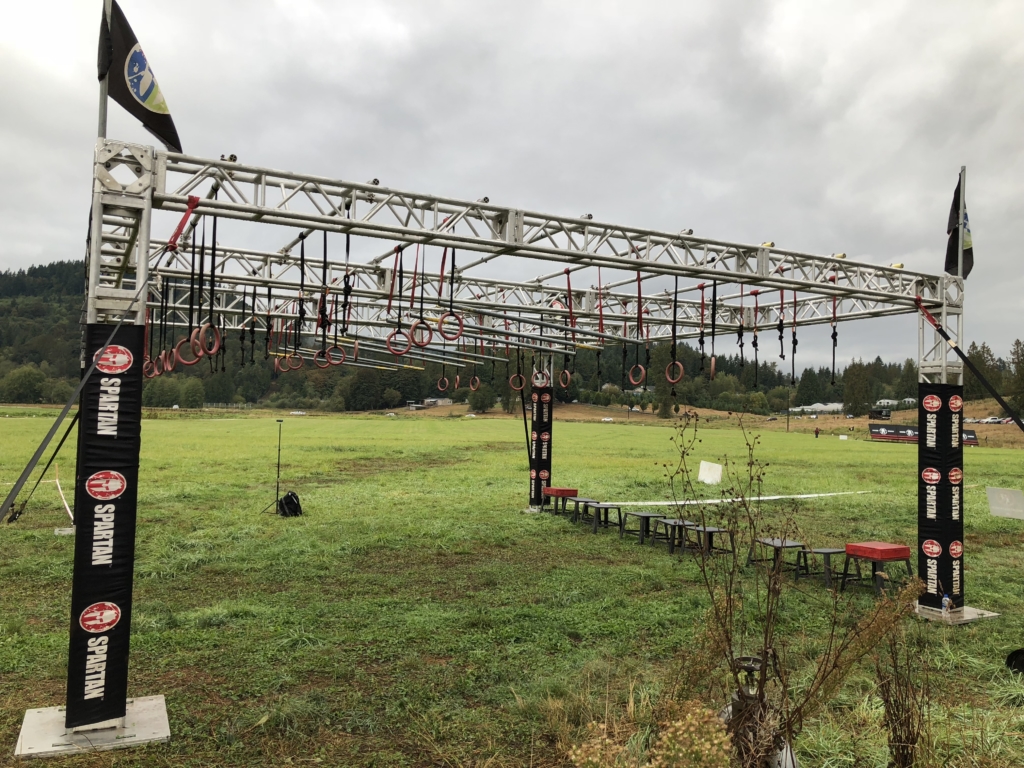 When it was all said and done, beast runners took on nearly 13 miles of beautiful technical, flat course, with plenty of obstacles. But, speaking of obstacles, there were a few favorites missing this time around. No tire flip or monkey bars and the twister only had two sections. There were no double sandbag carries or multiple bucket stations, which we normally see in beasts.
Of course, every venue has its pros and cons and Seattle is no different. Here are my top five of each:
Pros:
It's a flat course, where runners can really open up their stride
You're not going to kill your legs with the elevation gain
Not-so-cold river crossings
Great location and parking
Everyone in the PNW is super nice
Cons:
Lacking more challenging obstacles
You're definitely running, crawling and swimming through animal poop
If the weather is bad, it's BAD (we lucked out this time)
No fire jump due to area burn bans
The PNW in general needs to work on its pizza game
Congratulations are in order for male beast winners, from third to first, Chad Trammell, Josh Fry and John Howell, and female winners Michelle Ford, Heather Gollnick, and Ashley Heller. The women's sprint podium included Heller, Shannon French and Gollnick, and men: Taylor Turney, Fry and Greyson Kilgore.
The Seattle Beast definitely brings the excitement every year and I'm very much looking forward to the Super in the spring. I would love to see a new Seattle or Portland area venue for the beast in the coming years, but I trust the folks at Spartan are working on it!
5/5
Rating: 5/5
---
Have you done an Spartan Race?
Leave your own Spartan Race review and feedback...