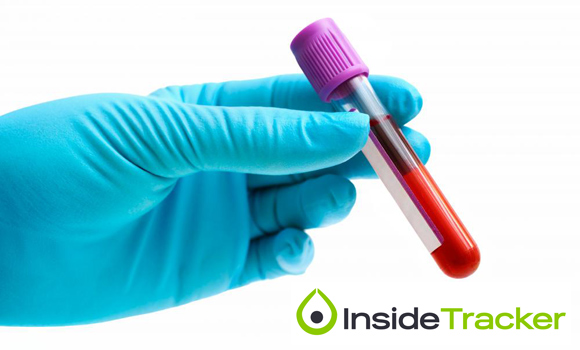 I used to think things like blood tests were only for athletes like those in large professional organizations or those preparing for the Olympic. Instead of going by feel, these top athletes could get a look inside their body and see where they were deficient, where they were doing well and how to improve. Now, thanks to InsideTracker, that same data is available to everyone from the person finishing last that walks the entire length of Warrior Dash all the way up to people like World's Toughest Mudder Champion and Spartan Pro Rea Kolbl.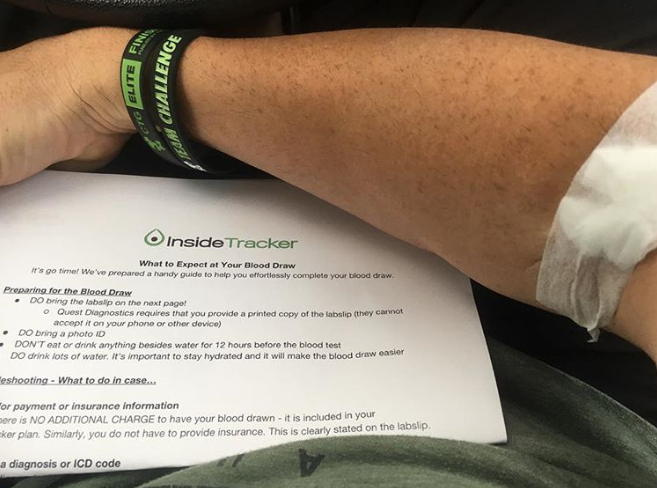 Here's how my experience with InsideTracker went down:
Pre-Draw:
After submitting payment you take a brief questionnaire online regarding your nutrition habits and exercise activity. This information combined with your blood test results helps you develop a plan of action for improvement afterwards.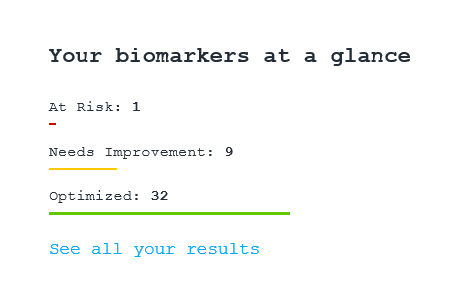 Convenience:
My first concern was how do you get your blood drawn? Do I need to schedule a doctor's appointment? Can I get one of my friends that works for Emergency Medical Service (EMS) to draw it? It was actually super easy. InsideTracker sends you a form and you search for a Quest Diagnostics lab in your area. The closest one to me was 20 min away (actually I have two that are about equidistant from me). I set an appointment (which seemed unnecessary when I showed up and it was empty), went there and they did all the work. Plus, they used a butterfly needle to draw the blood, which was way easier and less painful than a regular blood draw.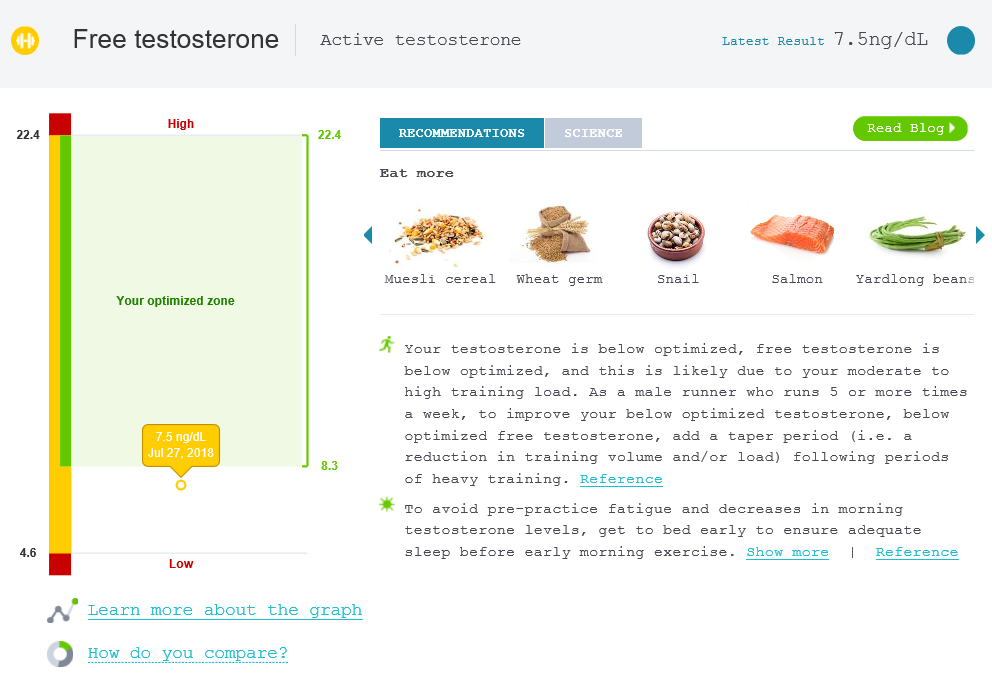 Results:
I was a little concerned the results would be too generic or too specific. For example, just some general recommendations or the complete opposite, too detailed by providing values without an understanding of how to improve them. What I loved about InsideTracker was they provided you with both! The website has almost more information than I can consume. Each biomarker has the actual value color-coded with green (optimized), yellow (needs improvement) and red (at risk). Then when you click on each one, it provides feedback on how to improve it via things like training alterations, rest, supplementation and what foods you can eat that specifically improve that value.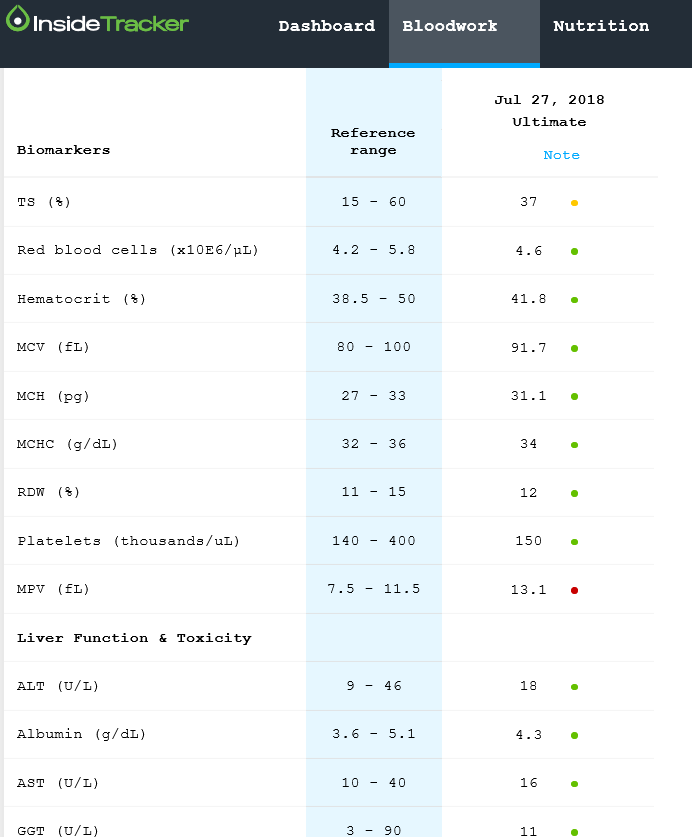 Price:
When you purchase your plan on InsideTracker, the cost of the blood draw and shipping is included. This means there are no hidden fees, the price you see is the price you get. Furthermore, there are several options with the basic DIY (Do It Yourself) test starting at $49 and the Ultimate test going up to $589, as well as options all the way in between. Every level you go up provides more feedback and more results.  I went with the Ultimate since I was preparing for my 48-hour Endure The Gauntlet, but looking at the packages they offer, I would recommend the Essentials 4 pack.  This provides a lot of information and saves some money by purchasing multiple tests at once.

Who is this for? You might be thinking "I'm not a top athlete, so why do I need a blood test." Actually, I think a blood test might be more valuable to the average person than the top athlete. I think the top athletes are already doing most things correctly and Inside Tracker is really about fine-tuning to near perfection. In my opinion, the recreational athlete will get a lot more recommendations that have a substantial effect on performance.
For me personally, most of my values were optimized or near-optimized with the exception of testosterone (low) and cortisol (high). I could have guessed that ahead of time-based off all the endurance races I run. However, it was nice to get hard science confirmation on it as well as confirmation my diet is producing mostly optimal results in the other categories. As part of my 48-hour Endure The Gauntlet event, I did a pre-test (to optimize performance), a post-test (to show the damage I did) and planning on doing a test several weeks later (to show how I used Inside Tracker to recover for my next set of races). Check back on Mud Run Guide for the publication of that article in a couple of weeks.
Ideally, I would recommend following up with InsideTracker periodically, but if you find it too expensive, at least once a year is a good idea. After all, if you are spending lots of money on races and travel, you should probably make a small investment in your health and how to optimize your performance at all these races.
Pictures pulled directly from the InsideTracker website.
Photo of author's arm from Strength & Speed