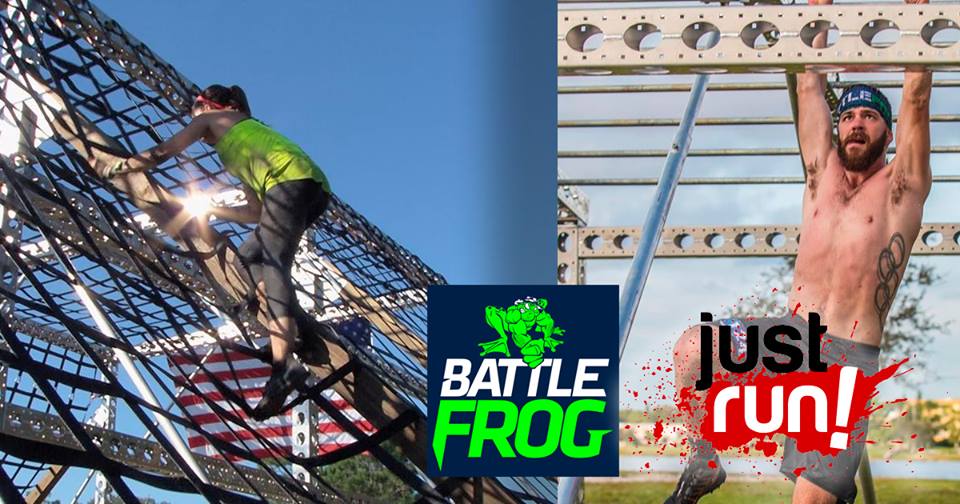 BattleFrog is the obstacle race company that even after shuttering it's doors years ago keeps popping up in the obstacle course racing community. The most recent news comes from Justrun International, a Canadian company that hosts a number of events including the Northman Race. Over the weekend, the company announced online it had acquired the remaining BattleFrog assets.
Northman Race Series and Technical Director Marc-André Bédard will be feeling right at home with the BattleFrog obstacles as part of his kit. Bedard was a pro-athlete turned race director for the BattleFrog Series. After the series closed their doors Bedard created Northman Race concept with Justrun International. BattleFrog was known for many things during its tenure and often made the news. However one of its lingering contributions was it's "mob system" for obstacle builds.  The prominent obstacles that the company acquired are the "mobs" which are basically large tinker sets and allow for a variety of obstacles to be made in various configurations.
" the addition of all these modules will definitely position us as a series [as one of the most] important races in the world. In addition to offering revolutionary obstacles, the system of modules… is considered one of the most secure in our industry. I just got my Christmas present in advance. You don't have any ideas about everything we're going to offer to our participants in 2019 "  said Bedard in the Facebook announcement.
The company intends to significantly increase the quality of its obstacles for its many series, including Northman Race, Bootcamp-Race, Xman Race, and Prison Break. Offering Canadian racers more to look forward to in 2019. 
" with these new obstacles, the Northman-Race races have just positioned themselves as one of the series that will be most insight in the world, along with the Giants Spartan race and Tough Mudder. In 2019, the series will stop in all provinces of Canada " to complete the president of justrun Patrick Aubé.
Justrun International is an event company in Quebec. In addition to the obstacle race in their portfolio they also a zombie apocalypse event, a Strong Man Festival, and recently acquired the races Xman Race, Xtrail, and the Sherbrooke Half Maraton.