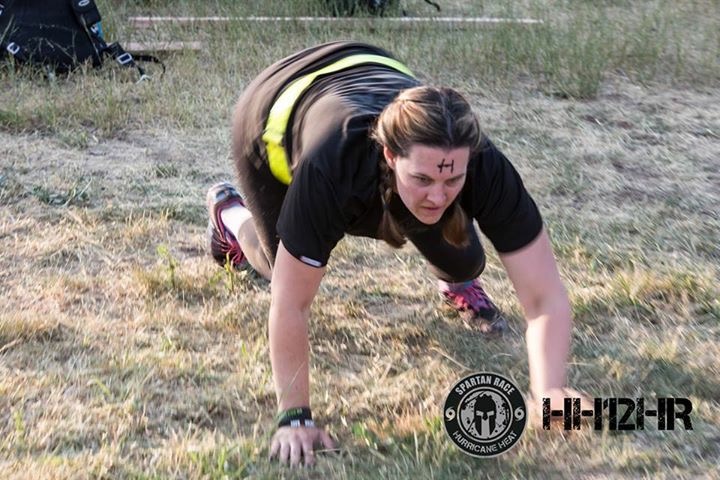 As a single mom, often the challenges you face are ensuring that your children are well taken care of and that you are raising them to be the best that they can be. It's hard, as it can be easy to not devote enough time to yourself, to explore your passions. Jessica Hudnutt proves that a single mom can be strong for her kids, but get out on course, try new things and push her own pre-conceived limits. Read on to learn more about this Badass Woman!
Please tell us a bit about yourself.
I'm 33 and a single mom of 2 awesome kids. I have been racing in different types of running races since 2013.I'm a CrossFit and boot camp coach, and like to stay active in many ways.
Did you always consider yourself athletic?
I was a competitive swimmer from the age of 7 through high school, so as a kid yes. As an adult, not so much.
How did you get into the sport of OCR?
In 2013 I saw an ad for a Dirty Dash and thought that a race that involved getting muddy looked awesome. In 2015 I did my first Spartan and was hooked. The friends and family I have gained has kept me going and motivated to get better.
What was your first race like?
Dirty Dash 2013- lots of mud, but few obstacles. Spartan 2015- so many failed obstacles, but the best team around me to help get through it and made me want to do more ASAP!
Tell us about the races you have done so far. 
2015 I did Boise Sprint and never thought I'd do more than 1 a year. I went on to attend my 1st beast at Lake Tahoe World Championship and finished my trifecta in Seattle with the Super.
In 2016 I got my double trifecta with Las Vegas, Seattle, Montana, Boise and Lake Tahoe venues and is also when I found Beasts OCR with a friendship with Adam early in the year. In 2017 I started adding endurance events with my first HH and HH12HR ( that I DNF'd) and did a Stadium Sprint with dad. I tried a couple new venues like Sacramento and Wisconsin, but was shy of a double by a Beast.
This year I have completed an HH12HR, a couple of sprints, and did my first trifecta weekend in Kimberley, but attempted the Ultra instead of the Beast. I've got Dallas Ultra and Sac Super left to finish my double this year!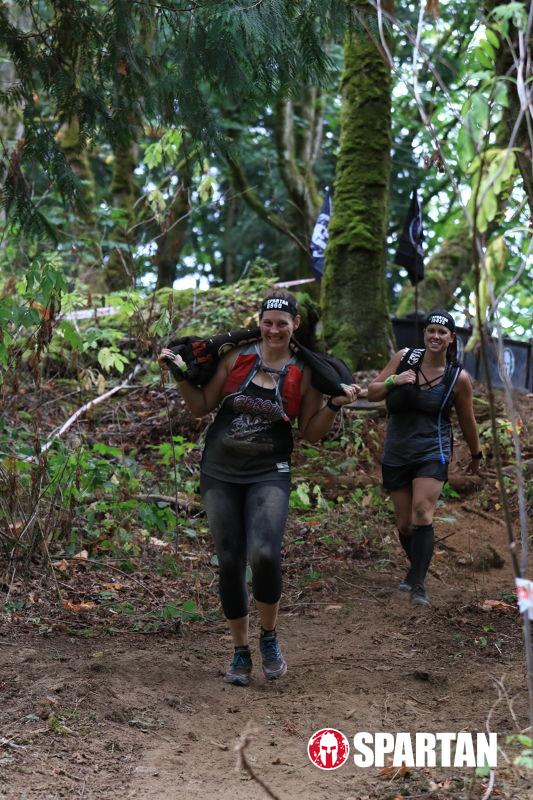 What initially drew you into the world of OCR?
Mud and obstacles! But seriously, it was a new way to be motivated to get better and keep training.
Do you feel that due to strong women like yourself, that others are more willing to push their own limits?
I hope so! In my everyday life, I try to get people of all levels to believe more in themselves, and to get out of their comfort zones and push limits.
On course what has been your favorite obstacle and why?
So many! But probably the heavy carries, because I struggled with them for so long, but it also makes me feel badass to be able to pick up the mens weights and not struggle to move.
On course what has been your least favorite obstacle and why?
Twister, because I can't figure out how to get through it.
Is there is an OCR or endurance race that you will never do?
I wouldn't say never, but I haven't gotten the desire to do an Agoge or the Death race.
With so many amazing women on course this year, do you find yourself becoming more competitive, inspired or both?
A little of both. I'm competitive by nature, but I know I have a long way to go before I'm podium eligible. I started racing Age Group, so I can know what I'm capable of by myself.
What type of training do you complete for OCR training?
Mostly CrossFit and running. I work and train at Camp Rhino Boise, which has lots of obstacles to play on and practice, as well as classes I attend to help me become better.
For someone that is newer to the OCR sport, what is one solid piece of advice that you wish to pass on?

Don't be afraid of failure, because without it there is no growth! This goes for more than just OCR.
Is there anything else you want to share with us?

Someone is always watching, and for me it's my kids, so I can't ever give up! I hope that others can realize that applies for everyone.
Whats the best way to reach you on social media if someone wants to reach out?
Facebook– Jessica Hudnutt
Instagram– @hudnuttjessica