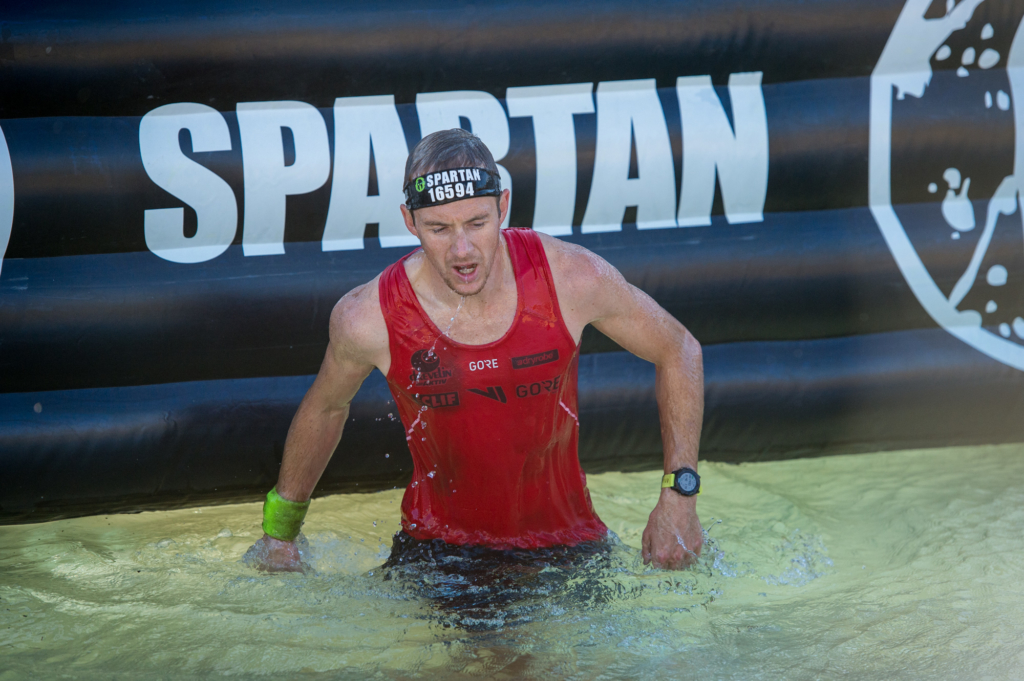 Jon Albon is just coming off his wins at the OCR World Championships. However, the champion barely has time to recover as tomorrow begins the Spartan Trifecta Weekend in Greece. Albon the 2019 Spartan World Championship is now in a league of his own racing for the $1 Million prize purse.
Joe De Sena
launched the $1
Million
Trifecta Prize over the summer, ahead of the World Championship in Tahoe, to be given to an athlete, male or female, who wins three key races – the  World Championship "Spartan Beast," Trifecta World Championship, and the Ultra World Championship.  De Sena announced the prize under the assumption that his insurance would cover the cost should someone win, however after the World Championship Joe discovered that it did not.
He proceeded to take the steps to get it in place with his insurance company, thinking it wouldn't be an issue because there was still time. However, when multiple time world champion Jon Albon from the UK took home the Men's title at the Spartan World Championship in Tahoe with a time of 
2:07:04 – the insurance company set the premium so high, that

 

Joe decided he would take the risk with his own money. That is right Joe is hedging his bets that Albon will not succeed in the end otherwise he is personally out $1 Million Dollars.
With the second event in the three-part challenge, tomorrow at the Trifecta World Championship in Sparta, Greece, De Sena is now nervous that he is on the hook for the $1
million
prize. Albon has a shot if he emerges victorious in Sparta, and goes on to win the 24-hour Ultra World Championship race, while also running a total distance of more than 100 miles in the race time.
Albon and Webster were the two Spartan World Champions, Webster has opted out of the Trifecta Championship weekend leaving one man in the hunt for the grand prize. While Albon is the favorite going into the Trifecta Weekend two other athletes will be looking to claim the Trifecta Weekend from him. Look for Spartan European Champion and 3rd place at the OCR World Championship 3K Sergei Perelygin and Albert Sorely to be chasing after Albon on race days.
To follow the action this weekend tune into Spartan's Facebook Live to follow all the action. The Sprint and Super will be held on Saturday and Beast on Sunday.