Spartan Ultra World Championship Concludes after 24-Hours of Intense Obstacle Racing in the Harsh Icelandic Winter
UK's Jonathan Albon Fails to Win $1 Million Prize After Dropping out of Competition; Canada's Ryan Atkins and Slovakia's Janka Pepova Take No. 1 Spots on the Podium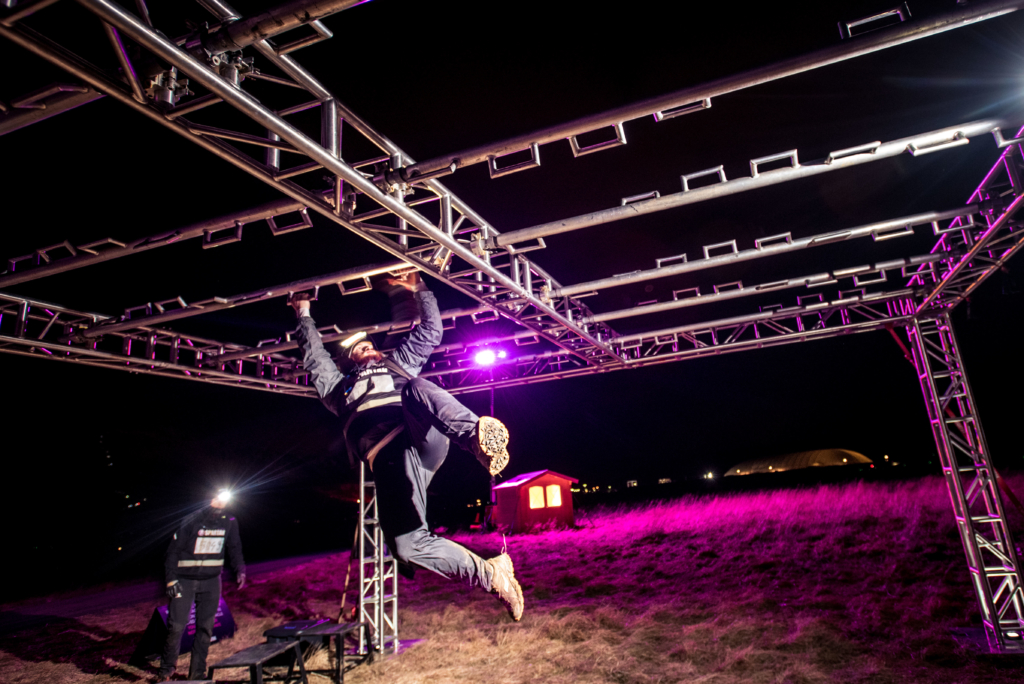 Reykjavik, Iceland (December 9, 2018) – Obstacle racer Jonathan Albon, who stood to win the largest prize in the sport's history at the Spartan Ultra World Championship outside of Reykjavik, Iceland failed to take home the cash after forfeiting just over 10 hours into the race, having completed 42.7 miles (6 laps). Canada's Ryan Atkins took the top spot, logging a record-breaking 82.3 miles. Darkness, cold temperatures and a brutally technical course across an icy 6.6 mile loop of varying terrain with 25 obstacles brought Albon and more than 500 endurance athletes from 40 countries across the world to breaking point during this second annual 24-hour ultra-endurance championship event.
Albon was the only athlete eligible for the $1 million prize after completing two out of three challenges in Spartan's "$1 Million Trifecta," where he beat off competition from thousands of other competitors to win the first two races of the series; the Spartan World Championship in North Lake Tahoe and the inaugural Spartan Trifecta World Championship, in Sparta, Greece. To win it all he would have needed a first-place finish covering 100-miles on the course in less than 24 hours. At 12 hours in, Spartan Founder and CEO offered Albon the chance to forgo the 100-mile $1 Million prize for a 50-mile/$50,000 prize, but Albon bowed out before reaching a decision.
"This was the most difficult race in Spartan's history and the finish was bittersweet," said Spartan Founder and CEO Joe De Sena. "While I'm happy for Ryan and Janka, and the fact that we didn't have to part with $1 Million, I was rooting for Jon and his historic journey because it would have been great for our sport if he'd won. Atkins came so close to proving that the 100 miles is possible. We'll offer the $1 Million Trifecta Challenge every year until someone takes it home."
Spartan also offered $100,000 to the first athlete to reach 100-miles, which also was not met but anyone on the course, although winner Ryan Atkins (Canada) came close with 12 laps in a time of 21:36:23
The Czech Republic's Radek Paďour placed second in the men's category, with Iceland's Sigurjon Ernir Sturluson following closely behind. 2017 Men's Ultra World Champion winner Joshua Fiore (USA), placed fourth. In the Women's category, Slovakia's Janka Pepova placed first after 8 laps and a time of 21:04:14 (55.90 Miles) with 2017 Women's Ultra World Champion Morgan McKay and Norway's Anette Sande trailing behind in second and third place, also completing 8 laps.
The weekend also drew an additional 300 racers who competed in 6.6-mile 25-obstacle "Spartan Sprint" races on Saturday and Sunday.
Results
MALE ELITE:
1. Ryan Atkins (CAN) 82.30/132.45 21:36:23
2. Radek Paďour (CZE) 75.70/121.83 21:55:14
3. Sigurjon Ernir Sturluson (ISL) 69.10/111.21 21.19.11
4. Joshua Fiore (USA) 69.10/111.21 21:53.25
5. Glenn Racz (USA) 62.50/100.58 21:14:50
FEMALE ELITE:
1. Janka Pepova (SVK) 55.90/89.69 21:04:14
2. Morgan McKay (CAN) 55.90/89.69 22:03:18
3. Anette Sande (NOR) 55.90/89.69 23:27:10
4. Ina Kovalenko (UKR) 49.30/79.34 21:05:08
5. Katrin Sigrun Tomasdottir (ISL) 49.30/79.34 21:24:00
*Unofficial times
ABOUT SPARTAN
With more than 200 events across more than 40 countries on six continents, Spartan is the world's largest obstacle race (OCR) and endurance brand. Providing transformation through sport, Spartan attracts more than one million annual participants across all fitness levels, from beginners to elite. More than five million participants have finished Spartan events, creating a lifestyle that extends beyond races including health and wellness products, training and nutrition programs, and popular media content, which has made OCR one of the fastest growing sports in the world. Spartan events feature races at various distances, Stadion and Sprint: 3 mi / 5 km, 20 Obstacles, Super: 8 mi / 13 km, 25 Obstacles; Beast: 13 mi / 21 km, 30 Obstacles and Ultra: 30 mi / 50 km, 60 obstacles. Visit http://www.spartan.com for more information and registration.