This past December, the Conquer The Gauntlet Pro Team and #CTGFamily converged on the company's gym, Conquer Fitness in Tulsa, Oklahoma for a weekend of fun, training and a little bit of partying.  The next one is February 23, 2019 and will be run in conjunction with another one of my "bad life choices" endurance events.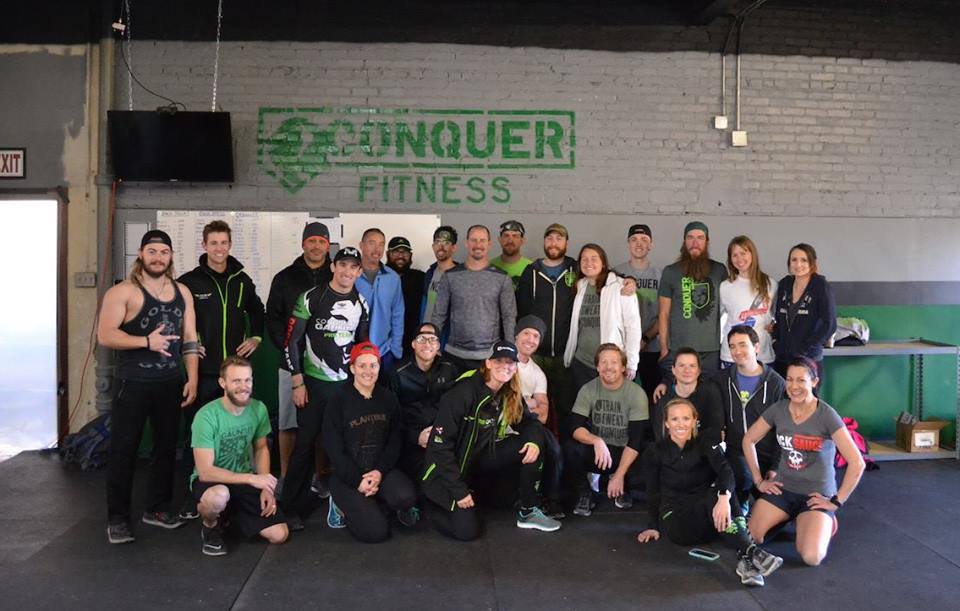 Here's a quick history lesson:
In 2016, I ran OCR America finishing the seven day, seven venue, 161 mile, 1000+ obstacle journey across permanent Obstacle Course Racing (OCR) venues throughout the US raising $3500+ for Folds of Honor.
In 2017, I completed the Ultra-OCR Grand Slam finishing 1st or 2nd at every 24 hour OCR in the US.
In 2018, I finished Endure The Gauntlet a 48 hour OCR on the course of CTG Tulsa raising $6500+ for the charity Folds of Honor.
In 2019, I'm back again partnering with Folds of Honor with OCRmill 24.  The weekend of the next Pro Team Takeover, I'm going to get on a treadmill, run a mile, then do four obstacles.  I will repeat this pattern of 1 mile run plus four obstacles for the next 24 hours.  The event will be run to raise scholarship money for children whose parents were killed or wounded in US Military service through the charity Folds of Honor.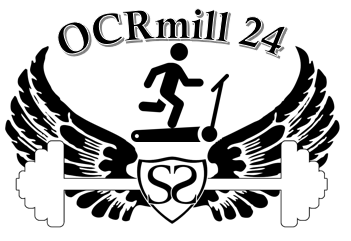 Here are some highlights from the last Pro Team Takeover as well as what you can look forward to February 23rd, 2019 for the next one.
February 23, 2019
0900: OCRmill 24 starts with me getting on the treadmill.  We've got some fun stuff planning like the ability to pick what obstacles I do next in exchange for a small donation to Folds of Honor.  Plus, we are planning on doing some raffles throughout the day supported by CTG Pro Team sponsors and friends.
0930: Partner with a Pro Workout:  Participants partner up with their friends or favorite pro for a fun workout.  Typically this involves working together to reach a target number of repetitions over several exercises.  One athlete does things like box jumps while the other "rests" and by rest I mean does something like wall sits or plate holds.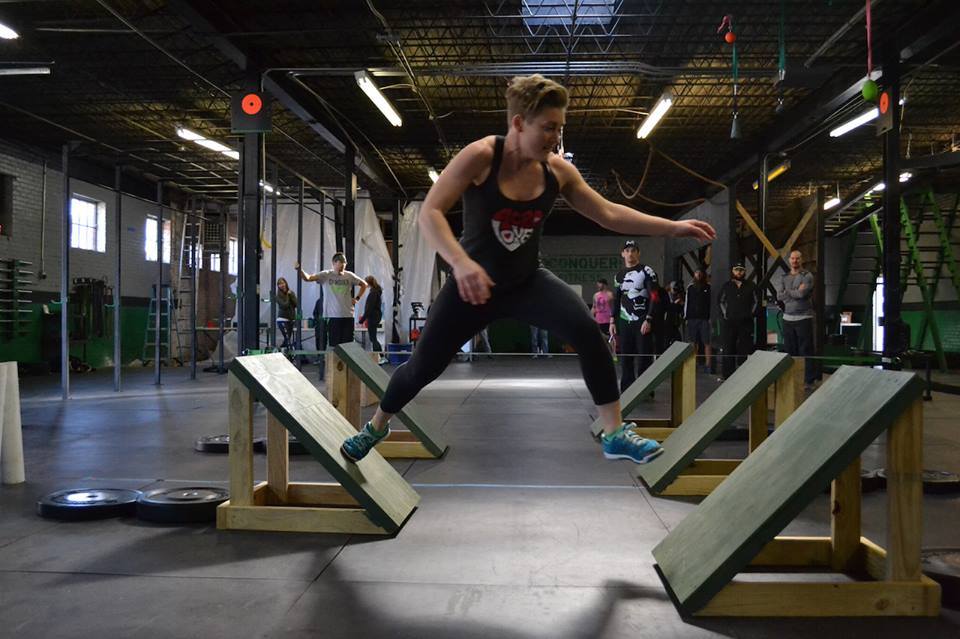 1100: Pro Obstacle Techniques and Q&A:  After an intense workout, the CTG Pro Team answers questions about training, diet, work/life balance and racing.  At the last takeover we had two athletes who had been running OCR for several years get over the 8 foot wall for the first time ever after 10 minutes of work with the pro team and another cross Stairway to Heaven for the first time.
1200: Lunch Break:  Visit the local food places around Tulsa with a choice of chain restaurants (ex. Chipotle, Panera, Crushed Red, etc.) or local plans (ex. Dilly Diner, Willow Family Ale House).
130 PM: Ninja Competition:  Short course OCR/Ninja at its finest.  We've done technical courses in the past with lots of hanging, speed courses where the obstacles aren't hard but require precision and strength based courses that included things like a double Wreck Bag carry.  For those that can't complete all obstacles, the person who does the course the fastest with the fewest failed obstacles is still eligible for podium placements.  Ninja competition will be $15 for two runs of the course and $10 for each additional run.  Prizes usually include things like free CTG Race entries, Conquering The Gauntlet book and various products from CTG Pro Team sponsors like RockTape.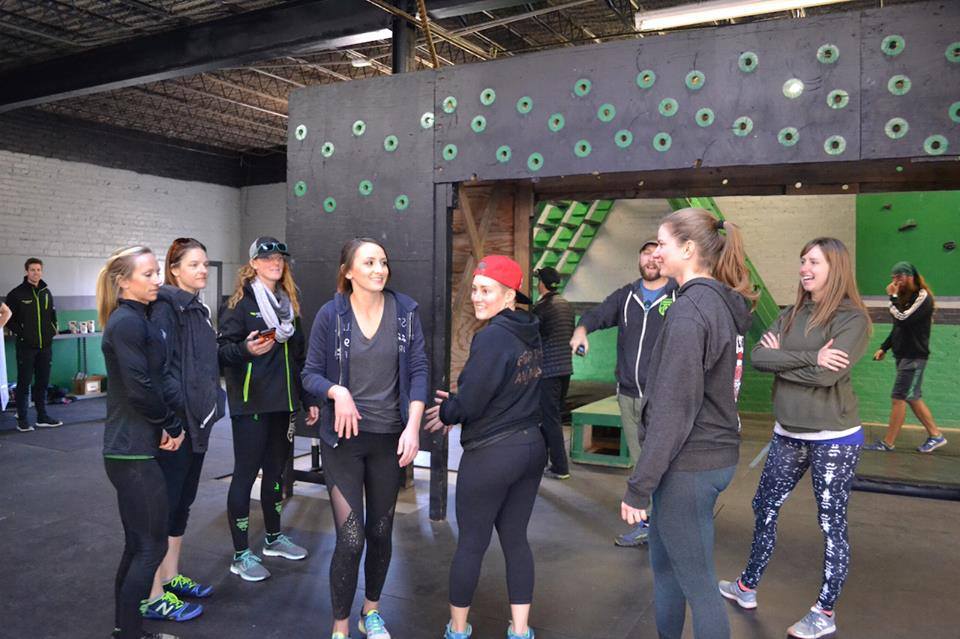 800 PM: Conquer Fitness Lock In/Sleepover:  This is where things get real interesting.  Normally we use CTG Co-owner David Mainprize's house or Broken Skull Challenge's Brenna "Red Beast" Calvert's house for the after party.  For this takeover we will be changing it up.  Head to the gym and bring a sleeping bag, Montem blanket or dryrobe (if you plan on sleeping) and get ready for a great time.  Food, beverages, music and having a good time will ensue.
February 24, 2019
0900: OCRmill 24 concludes and everyone heads to breakfast then probably goes back to Brenna's place for showers/naps.
Not sure if this is my best idea or my worst idea, but either way, this should be a memorable weekend.  If don't live near Tulsa, OK but have ever wanted to come to our bi-annual CTG Pro Team Takeover, this would be the time to show up.  Access to the event is $15 (the ninja course is an additional $15).  You don't have to sign up in advance, just show up, hang out and have a good time.  I guarantee you won't find this good of an event anywhere in OCR at this time of year.  Book your flights, fill your cars up on gas but don't book a hotel for Saturday night, and I'll see you in Tulsa in February.