Howdy all, today we'll be chatting about some great kicks that have absolutely nothing to do with obstacle racing…
If you're a fan of comfortable shoes, by all means, read on.
If you happen to like minimalist shoes for everyday wear, training, or hiking, then I bet you'll love LEMS Shoes… so please read on.
Here are the kicks I'll be discussing today: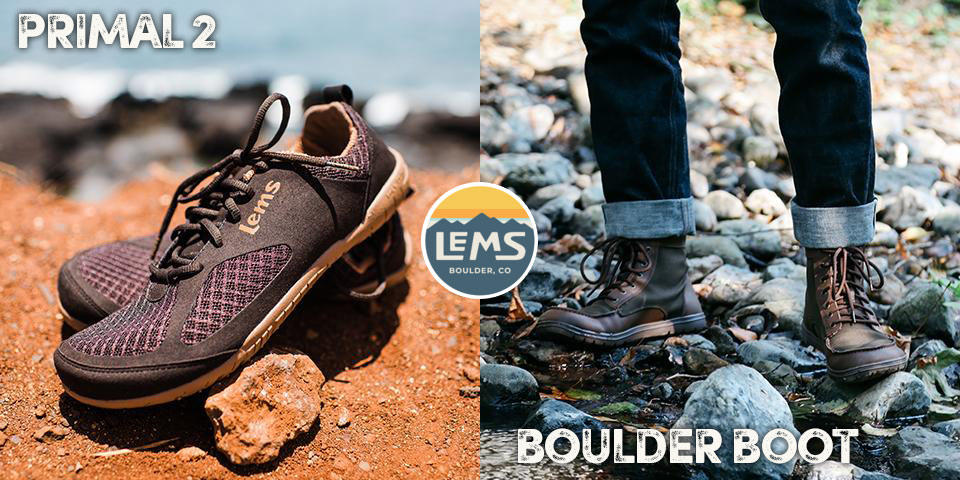 Primal 2
Primal 2: What They Say
MORE FLEXIBLE THAN YOUR YOGA TEACHER
We don't always wear shoes, but when we do, we choose the OG of the Lems line, the Primal 2 – an ultra-minimalist, everyday shoe that let's you get the most out of every day. Its' wide toe box, natural shape, and inspired minimalist running shoe design are ideal for any daily deed that your calendar calls for. Did we mention the zero drop outsole will make you more grounded than a spring chicken with aspirations of flight? Or the lightweight 6.9oz frame that gives you the impression that your feet are on cloud 9? Oh, and how about the super soft, vegan-friendly materials that allow the foot to flex like a master of yin yoga? These features come together to comprise the Primal 2. All this while promoting healthy foot development and aiding in alleviating certain foot ailments such as bunions and hammertoes. A package deal like the Primal 2 is rarer than a unicorn colony dwelling under any double rainbow! So, whether standing at work, walking the dog, or running everyday errands, the Primal 2 is certainly the 'go to shoe' for you. What are you waiting for? Carpe diem and seize yourself a pair of the insanely comfortable Primal 2.
Last: Lems Natural-Shape™ Last
Upper: Super-soft microfiber + open-weave mesh (100% vegan)
Lining: 100% moisture-wicking polyester
Outsole: 8.0mm LemsRubber™ (air-injection rubber)
Footbed: 3.0mm removable PU insole
Insole Board: 1.0mm PU strobel (lined with fabric on top)
Stack Height: 9.0mm (not including 3.0mm footbed)
Drop: 0.0mm (Zero-Drop)
Weight: 6.9oz/195g (size 43)
Primal 2: What I Say
"Dude. These things are stupid comfortable, light, and flexible. For reals." – Brett's feet
As I've mentioned several times in earlier shoe review articles, I highly recommend athletes of all types rotate between "normal" shoes and zero drop shoes for daily activity as well as training. Without rehashing the whole argument the idea is to switch up your shoes to strengthen the weak points in your gait; wearing the same style shoes every day only condition you to keep everything the same. Minimalist, zero-drop shoes play a big role in "re-calibrating" your posture, gait, and especially strengthen your feet, improve proprioception and enhance your desire for dirty chai tea lattes. (at least they do for me). You're not going to find a more comfortable zero-drop shoe than Primal 2. Stop looking, you're not. Seriously.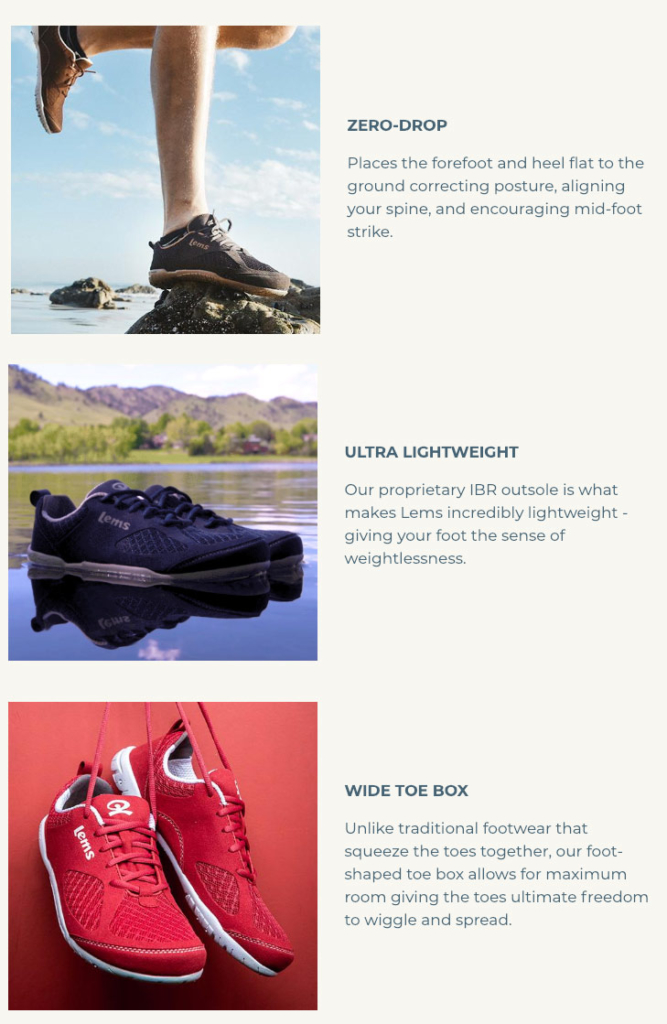 LEMS: Everyday Champs
That point I (feebly)made above on changing your shoes every day? It only works out if you can spend part of your workday in non-foot-crushing (and soul-crushing) "dress" shoes and walk around in comfy shoes actually made for the shape of human feet. If your workday shoes look like the xRay on the left below, I feel bad for your feet – but I've got some good news…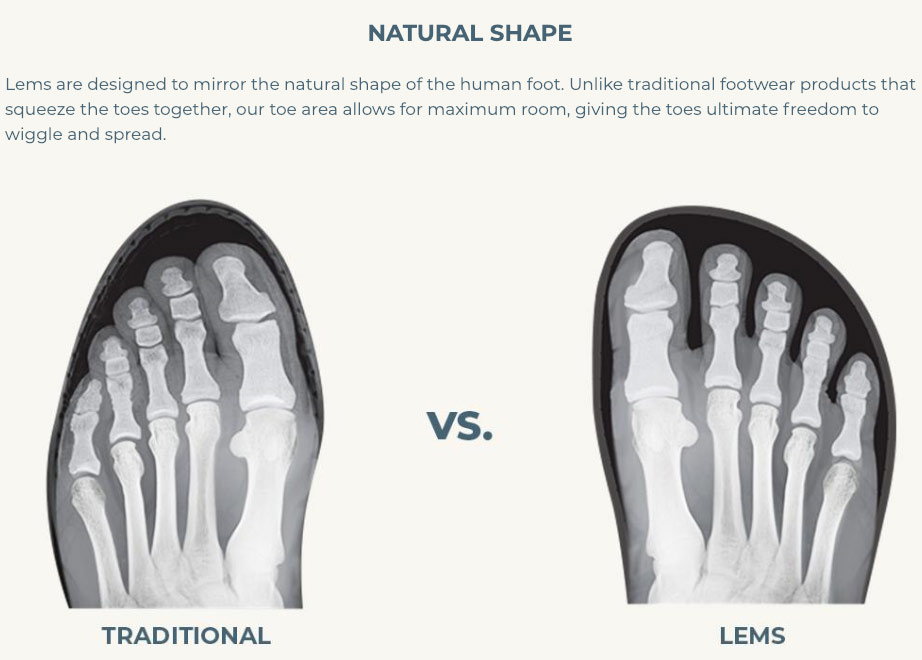 LEMS have some great models to fit your feet exceptionally well AND fit your lifestyle. Pre-work, lunchtime, or gym-time the Primal 2 are fantastic, I'm a huge fan of the Boulder Boot, and the Nine2Five look way more comfortable than your average work shoes. I'm also testing the Trailhead, which are a bit of a different animal than the Primal 2 and Boulder Boot, and I'll cover in another review soon. Based on how incredibly pleased I am with the Boulder Boot, I'm absolutely going to order a pair of Mariner soon.
Primal 2: Why They Rock
Cuz they are light, flexible, and comfy AF.

At barely over 6oz, I have slippers that are heavier than the Primal 2 while being nowhere near as comfy. The sole design adds just enough cushion for all-day walking over nearly any terrain and enough traction if you choose to take 'em off-road. The Primal 2 actually reminds me of a slightly wider version of driving shoes while providing enough of a platform for workouts at the gym or a quick run around the block. The upper materials seem a little too nice for me to trash 'em with a real sweaty or dirty run, and quite frankly I appreciate the heck out of these shoes for casual walking and I have no desire to muck these kicks up.
Best Bet: Aside from daily walk/work/wear, I love the Primal 2 for pre or post-run/workout, just throw 'em in the gym bag.
Primal 2: Final Word
Super comfy, light, zero-drop shoes that are attractive enough to wear anywhere. While they feel like a slipper, they perform great in all conditions. For as comfy as OOFOS slip-ons are pre/post race, I think the Primal 2 are just as comfy and even more practical with a real sole that has plenty of traction!
Boulder Boot
Yes, I wear sneakers (gym shoes, tennis shoes, trainers – whatever you want to call "athletic shoes with fabric uppers and foam-based soles with rubber treads") 95% of the time because A: I work from home and B: I'd rather catch a 50# Wreck Bag with my face than wear "dress shoes" if I'm not obligated to do so. (Side note: I ran a half marathon in under 2 hours while wearing dress shoes on a dare, so I actually do own at least one pair or well-worn dress shoes.) While I do have a pair of hiking boots that usually only see use to & from the mountain while skiing, I don't have any casual boots that I'd consider wearing every day. With Boulder Boots, now I absolutely do.
Boulder Boot: What They Say
WORLD'S MOST PACK-ABLE BOOT
Finding boots that are ultra-minimalist, featuring a wide toebox, lightweight form, and zero-drop design is more difficult than locating the infamous Sasquatch…but why?  Where is the minimalist boot that is the natural shape of the human foot; a boot that brings your feet closer to the earth with a barefoot design; a boot so lightweight that it cuts down on ounces more than this week's fad diet; and a boot that has a wide toebox with more open space than the state of Kansas? Well, guess what, Dorothy? Welcome home!
We here at Lems Shoes believe that you don't need to be some environmentalist who survives on organic granola and berries to know that going natural can have its benefits, which is why we bring you the Boulder Boot – a barefoot boot that has all of the natural features you've been searching for all while promoting healthy foot development, better balance, increased mobility in the feet, legs, and back AND helps to alleviate certain foot ailments such as bunions and hammer toes. If you're ready for a 9.9oz boot (size 43) that can pack down into the smallest of daypacks or carry you on the farthest of Sasquatch searches, then it's time you rock the Boulder.
Waterproofing: None
Last: Lems Natural-Shape™ Last
Upper: Leather + 1200 denier nylon
Lining: 100% cotton
Outsole: 9.0mm LemsRubber™ (air-injection rubber)
Footbed: 3.0mm removable PU insole
Insole Board: 1.0mm PU strobel (lined with fabric on top)
Stack Height: 10.0mm (not including 3.0mm footbed)
Drop: 0.0mm (Zero-Drop)
Weight: 9.9oz/280g (size 43)
Laces Provided: 2
Vegan Option: Boulder Boot Black
Boulder Boot: What I Say
Psst… look above just a few lines, see where it says Weight? Read that number again. 9.9oz is less than most racing shoes you already own. Seriously. These boots are super-light and comfortable while also – get this – acting like "real" boots!
I'm fortunate enough to review trail & road running shoes all the time, so my closet is full of trail shoes with tons of traction that are more than capable over all conditions. Up until a couple weeks ago, I did not have a comfortable pair of boots I could wear for hight day-hikes or climbing around on boulders while scouting a path off-roading in my Jeep. Sure, I have actual heavy-duty work boots or the military-issued ones I was issued for The Selection a couple years ago, but nothing to properly fit the niche of a boot I'd want to wear all day indoors & out. The Boulder Boots absolutely crush those qualifications, and I've worn them just about every day since I opened the box from LEMS.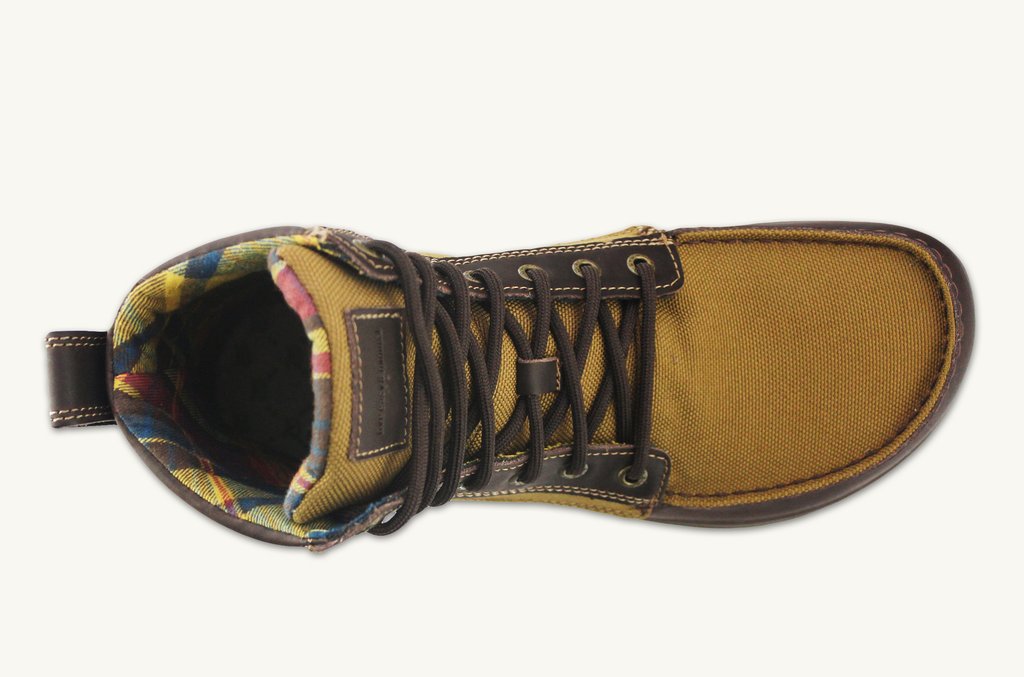 Boulder Boots: Final Word
Real Boots / Fake Boots
Let's make one thing clear, these are not "work boots" in any way, and if you expect these to protect your toes when you drop a lug wrench, it's not going to happen. Now, if you're looking for a super-light boot that's comfortable and attractive enough to wear all day during the workweek while having more than enough traction to pack for a weekend hike, these are your (don't bother to call them fake) boots. The upper is durable despite being so light, and the sole provides plenty of traction and protection from rocks and sticks to keep your feet safe. This morning I took them for a rocky 5k hike over a couple of peaks and they performed exactly as I'd hoped!
My friend & occasional soccer teammate Cory Johnson says he reads all my shoe reviews (thanks!) to find a pair of shoes with good grip for outdoors & work. He asked about how Boulder Boots would fare as work boots at his family's grain & feed shop, specifically the tongue design for keeping out hay. This is one area I feel the Boulder Boots wouldn't perform. The tongue attachment to the upper stops where the eyelets start and wouldn't prevent hay or debris from getting in, and I'd recommend a sturdier boot for actual "work work."
If I didn't properly convey it above, I'm a real big fan of these boots and will have no hesitation about buying another pair when I wear these out. I'm not sure if I'd go for the Boulder Boot Leather or not because I really love the breathable, flexible nylon upper in the non-leather model. I guess after I buy a pair of Mariner I can see what I think of the leather uppers.