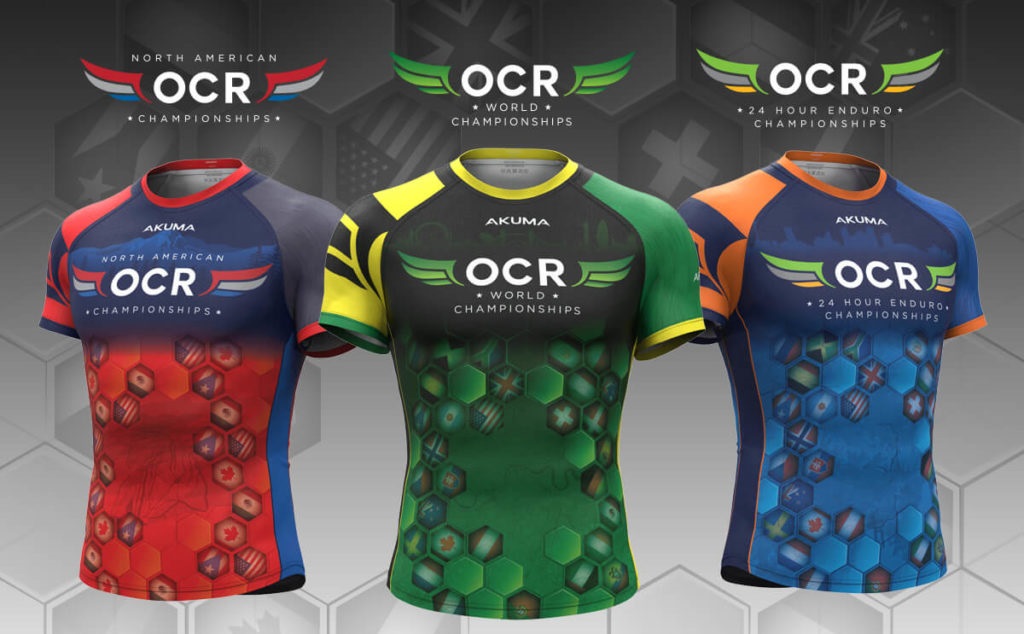 When you show up to North American Obstacle Course Racing Championships or OCR World Championships, you are going to want to look your best.  Whether this is an annual pilgrimage for you or it is a one-time bucket list item, you want your race pictures looking professional and stylish.  Heads Up:  After your first event, it is likely going to turn into an annual thing because the experience is that good.  AKUMA is the official jersey of Adventurey events providing you with the highest quality OCR race jerseys to represent with pride.

NORAM and OCRWC are three days long.  While you can absolutely do laundry every day so your race clothes are ready for the next day, I prefer just to bring three sets of clothing.  It removes one more item of possible stress from your race weekend.
But who should you represent?  The immediate reaction to heading to an international event is to represent your country, which is a great idea.  However, you may also want to represent a team or get customized jerseys for the event.  Thanks to AKUMA you can get your own custom jersey and show up race ready!
Personally, we had AKUMA design our 2019 Conquer The Gauntlet Pro Team jersey and they did a fantastic job creating a great looking, super durable jersey.  They were very responsive, exchanging daily emails with minor tweaks to the design, provided fast service from design to production.   Their customer service was second to none making the process easy and painless.  However, custom sublimated jerseys do take a while to produce, so contact them early if you are looking for a custom team design that they don't already have listed in their online store.  If it is getting close to race day and you just found this article, you can always order a pre-designed one and just have your name added.  Or, if you show up race weekend and decide you need to have one (like me at last year's NORAM), you can just buy it at the merchandise tent at the event.
Take a look at their 2019 designs for Adventurey's championship events and race in style.  I'll be wandering around in my AKUMA USA NORAM jersey and my Conquer The Gauntlet Pro Team jersey all weekend, stop by and say hi.
Akuma pictures from the Akuma Sports website
Brenna Calvert and Ashley Samples pictures provided by the CTG Pro Team
Evan Perperis picture provided by Jason Dupree of OCR Talk