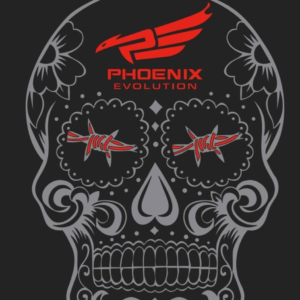 On Saturday, May 4th the Chandler, Arizona based OCR Mobile Training Company, Phoenix Evolution hosted their second annual OCR Relay Race benefitting PTSD Veteran Athletes.  Competitors partnered up to compete in a four-hour relay race held at Vertuccio Farms in Mesa, Arizona.  This unique obstacle course event boasted two 3/4-mile courses marked "Alpha" and "Omega".  On each course, competitors completed up to a dozen obstacles before meeting up with their team member in the transition area. At that point, the partners completed two partner-based obstacles before checking in for their completed laps and switching courses.  There were 2-minute time penalties for failed obstacles and a strict obstacle completion rule in place as well.  Each team had 4 hours to complete as many laps as possible and awards were given to the top female, male and co-ed teams.
This was one of the best OCR events that I have had to privilege to compete in.  The comradery between the Arizona OCR community, along with PTSD Veteran Athletes and other local gyms seen on the course was outstanding and inspiring.  The challenging courses and the unique obstacles and venue set the tone for intense competition in the desert. Some of the obstacles seen on the course were 4, 6, and 8 foot walls, over- under walls, a rope climb, tire flips, atlas carry, sandbag carry, 2 rigs, monkey bars, a pallet maze, tire drags, a steep stair climb that led to a tube slide, hay bale hurdles, and much more.  The volunteers on the course were encouraging, the event ran smoothly, the obstacles were well built, and the venue was perfect for this event.
Overall, my partner and I completed a little over 13 miles and approximately 175 obstacles.  We ended up taking first place and received a wooden plaque along with a medal in addition to the dog tags that were given to all competitors.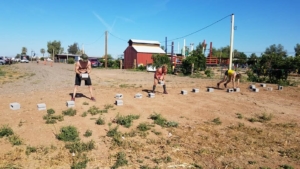 What I enjoyed most about this event is the fact that we were all part of something bigger than just the race.  We were supporting and raising awareness for PTSD Veteran Athletes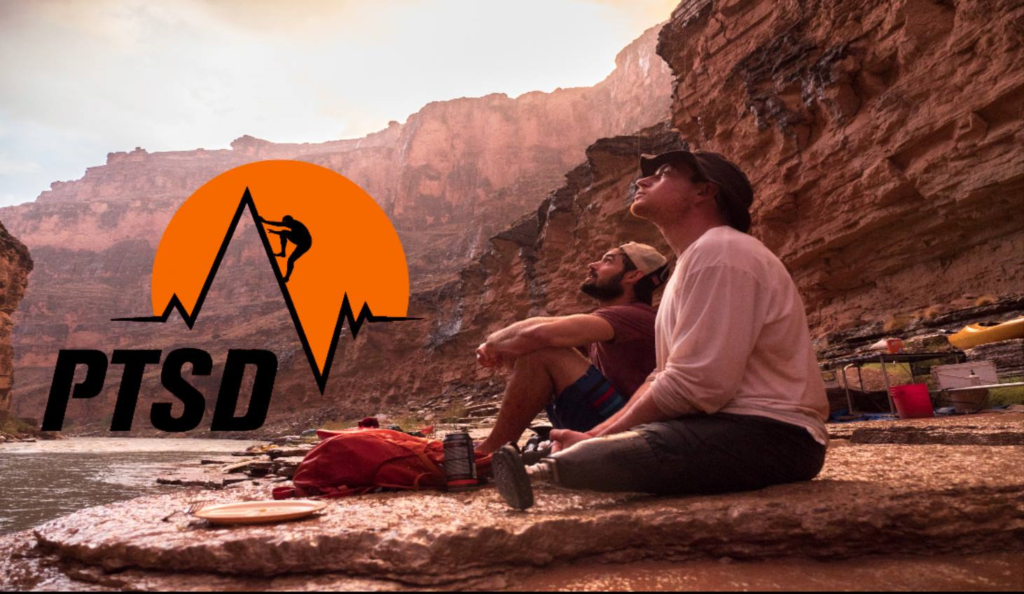 "The mission of PTSD Veteran Athletes is to ultimately reduce the overwhelming amount of suicides that is unfortunately plaguing our veteran community.  PTSD will give veterans the skills and resources necessary to discover a new, positive direction in life. The focus of PTSD is to empower veterans in establishing goals and providing the necessary resources to allow them to follow-though with commitments. PTSD wants to expand the perspective of veterans to make them aware of life's possibilities. An individual is dramatically influenced by their support system. PTSD intends to provide veterans with a caring, inclusive, learning environment alongside other veterans who share a similar passion. Our instructors are dedicated in assisting veterans to achieve their personal goals. PTSD hopes to educate veterans on how to overcome".
Overall, I would give this event 5 stars.  If you are an OCR Athlete in the Southwest Region be on the lookout for the next OCR Relay hosted by Phoenix Evolution.
---
This author is part of the Mud Run Crew and received a free race entry in return for an independent review. All opinions are those of the author and were not influenced by the race sponsor or Mud Run Guide.
---