Against All Odds, We Race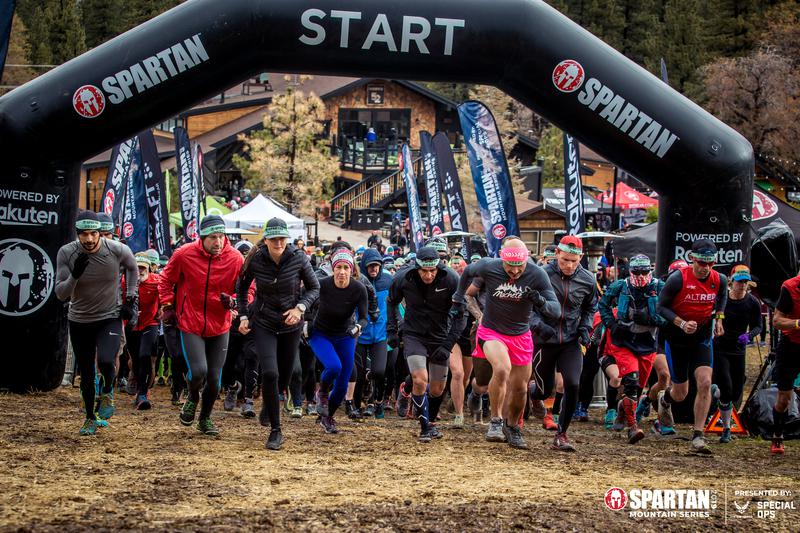 For three years and counting, the Big Bear Beast and Sprint has been known for its soul-crushing hills, bone-chilling climate and as an overall ball-buster of an experience. It has been described as Tahoe on steroids, only comparable to demons like Killington and Breckenridge. It is worthy of a mountain series title, even for a sprint alone. Staff and volunteers alike worked endlessly to bring us a monster like no other this year, and unfortunately, their efforts were severely undermined due to unforeseen weather changes.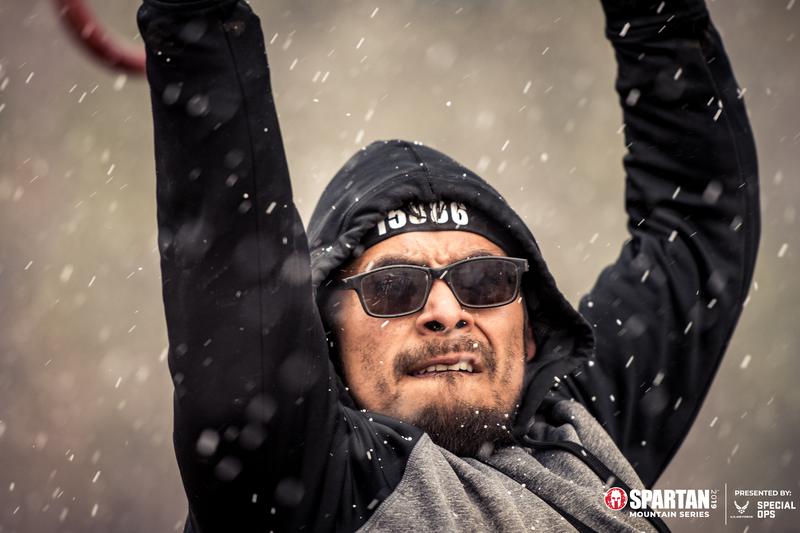 Naturally, Spartan Race thrives on the torment, challenge and personal struggles engaged during a course, and of course, why wouldn't they? If it were easy, everyone would do it, and then bragging rights would be pointless. Not only is the terrain of Big Bear one of the toughest in the region, but the race directors also take pride in delivering a memorable suckfest.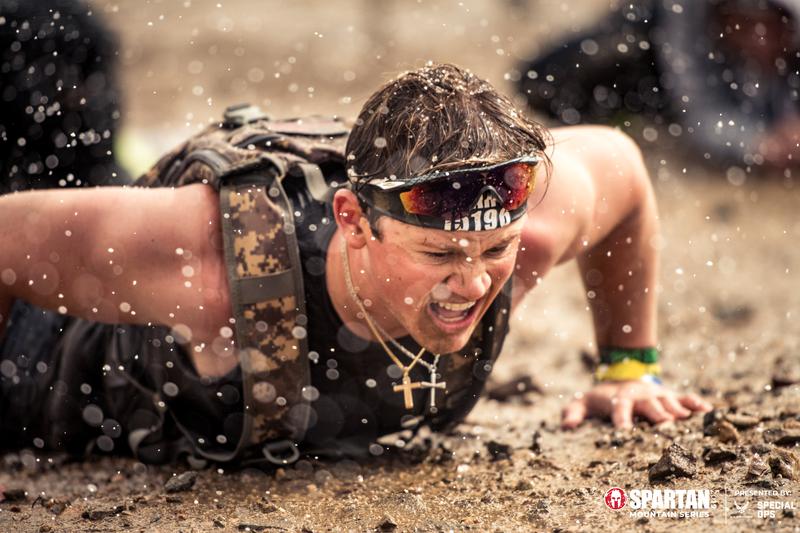 Earlier in the week, the forecast began predicting colder mornings, with highs of 50 and lows of 30 and below, and increasing chances of rain, hail, and snow. The closer it came to race day, the icier temps began to appear, and unfortunately for many Trifecta chasers, the Sunday Beast needed to be canceled due to potentially dangerous conditions. Spartan Staff announced that it would be near impossible for ATV's to gain access to the top of the mountain as originally planned and had to take immediate action to ensure that participants would be safe. Snow, ice and muddy roads were now a major problem, however, most racers still insisted on wanting to grin and bear it.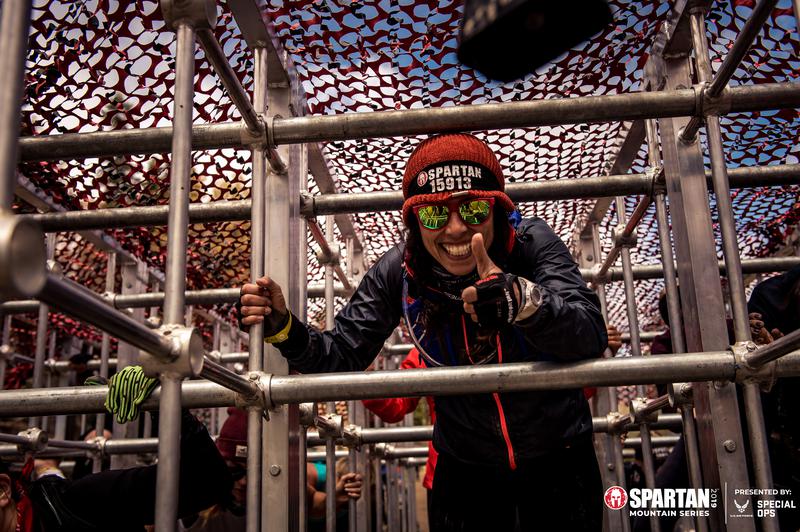 Spartan Race Directors decided that instead of tearing down the race early, they were going to allow us to race a modified sprint course and continue working aimlessly to provide a satisfactory event. While most racers slept, celebrated, or slowly arrived into town, staff members worked frantically to revise the course and dismantle obstacles from beyond the first few hills. The new course was essentially two laps around the first few hills and one multi-rig and hoist right before the finish line. Was I disappointed in the length and originality of the course? Absolutely. Am I upset? Hell freaking no. While many racers were bashing the much shorter and easier course, I stand with Spartan Race and am far too impressed with their dedication and resilience to provide a safe yet effective Sprint course.
With that said, there were multiple issues that still deserve to be mentioned. For instance, the registration line was over thirty minutes long, even at the start of the morning. Many racers who were scheduled to run the Beast course came down to defer their race in person or to switch to the sprint, causing delays that could not have been fully predicted. Even with 10+ booths open, the lines wrapped around the parking lot and did not go as smoothly as intended. I feel this could have been prevented by setting up an automatic email and race deferral system that could be accessed online and forming specific lines for those who were attempting to defer.
Another notable drawback was that changing rooms and showers were not provided. And although I highly doubt many participants were in desire of a cold rinse station, not having a space to change into dry clothes post dunk wall was uncomfortable. Many of us chose to squeeze into vacant port-o-potties to strip down, while others dressed to the nines with the complimentary space blankets that were handed out post finish, or even used towels as shields.
Although originally I was less than enthused to hear about the shortened course, after running a mere 2.6 miles and chugging my free beer for warmth (Thank you Golden Road Brewing Company), the thought of a longer and colder race made my stomach churn. We had already survived two dunk walls, two spear throws, countless burpees and dewy wind chill. The only thing on my mind was a hot shower and warm soup. After finishing and changing, I warmed up in my car, blasted the heat and proceeded to drive myself safety off the mountain, and far away from icy roads and snow.
For those who don't see this race as an overall victory, I beg you to put yourselves in the position of others. Yes, it is disappointing to have fewer obstacles, limited amenities and excessive wait times, but your safety is more important, and the fact that Spartan staff members chose to even allow us a partial course is incredibly generous.  This race was not the ultimate conquest everyone had in mind, but it sure was memorable in other ways. The efforts that were made on behalf of this company ensure me that Spartan Race is still very much committed to providing a memorable experience for us and will continue to put on quality events in the future. Against all odds, they prepared for victory, so against all odds, we would be able to race.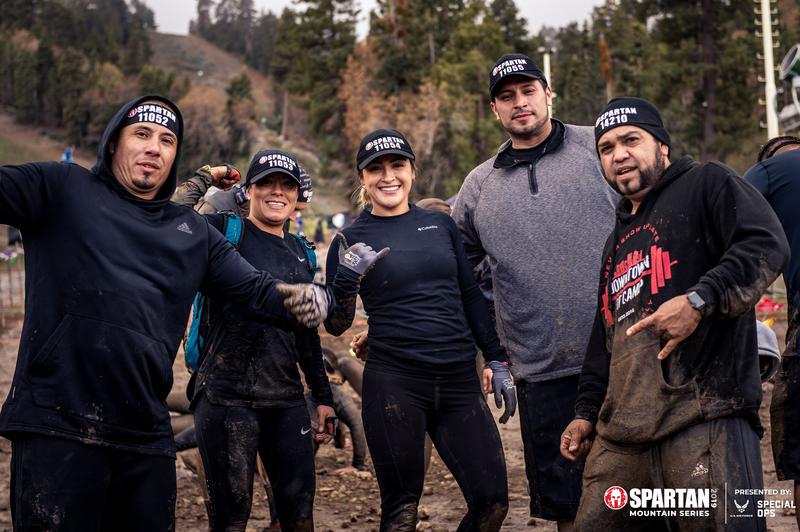 ---
This author is part of the Mud Run Crew and received a free race entry in return for an independent review. All opinions are those of the author and were not influenced by the race sponsor or Mud Run Guide.
---