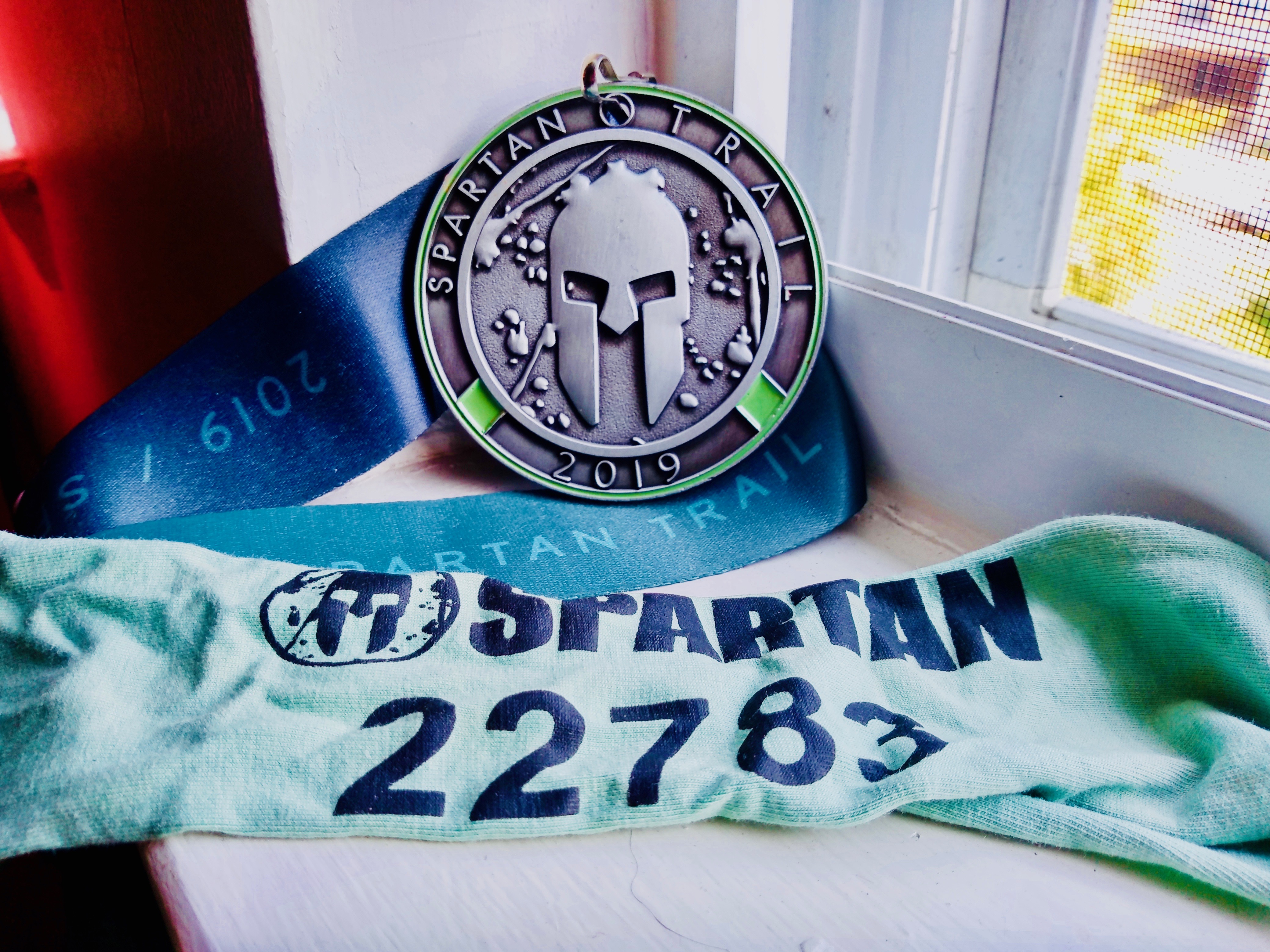 On Sunday, July 14th, 2019, Spartan Race unveiled it's Palmerton 10K and 21K trail races. This was the inaugural Spartan Trail Race held at the infamous Blue Moutain Resort in Pennsylvania. For those of you who have never done a Spartan Palmerton race, you are missing out on something special. This location is home to one of Spartan's toughest Super and Sprint races. Now, we must include a trail race into the equation. The inclusion of a Palmerton Trail Race means only one thing, more glorious hills for everyone. Jokingly, isn't that awesome!!
Palmerton Trail Race Start Times
The trail race only had two different start times. 10:00 a.m. for the 21K and 10:15 a.m. for the 10K. The Elites and Age Group participants were all mixed in together based on distance. For those looking to compete in a Spartan Trail Race, this is common practice. Overall, the initial joy of having a 10:15 a.m. start time was invigorating. Basically, unlike running an elite or early wave, running the 10:15 a.m. provided more time to relax. Wrong. By 10:15 a.m. the Sun met us at the start line and stayed with us the whole race. Dealing with the heat and humidity on Blue Mountain Resort terrain was no joke.
On a positive note, the 10:15 a.m. start time on a Sunday provided participants a chance to do multiple races while at Palmerton. Surprisingly, there were numerous racers who ran the Super on Saturday, the Sprint Sunday morning, and then the trail race on the same day. That's freakin' amazing. Understandably, when most individual's travel to Spartan races, they try to squeeze in as many races while at a venue. Thus, the start time of the trail race seemed to work perfectly with most individual's schedule. Sadly, a Sunday race based on the difficulty can wreak havoc on your body, especially if you have to work on Monday.
Palmerton Trail Race Course
From a topography standpoint, the Palmerton Trail Race looked like something off of a computer game called "Oregon Trail". This map had so many twist and turns. Unfortunately, those twist and turns were just as difficult for a lot of racers while on the course. Various key factor's such as Blue Mountain's elevation, rocky terrain, and once again heat, provided no comfort while out on the course. Once word spread the Spartan Trail Race was using the Super course from Saturday, the energy of some folk's doing either distance flatlined. In other words, it got real out there.
Woefully, there were numerous runner's who made wrong turns while running both intricate trail's. Due to the 10K and 21K courses sharing the same trail, racers were expected to follow signs according to their distance. Subsequently, if a racer didn't follow sign's correctly, they would have gotten severely lost. At any given point a lost 10K trail racer would encounter a 21K or a Sprint participant. Neither one of those scenarios would play out too well with a trail racer. Once a trail racer figured out they were lost, it was too late.
Palmerton Trail Race End Result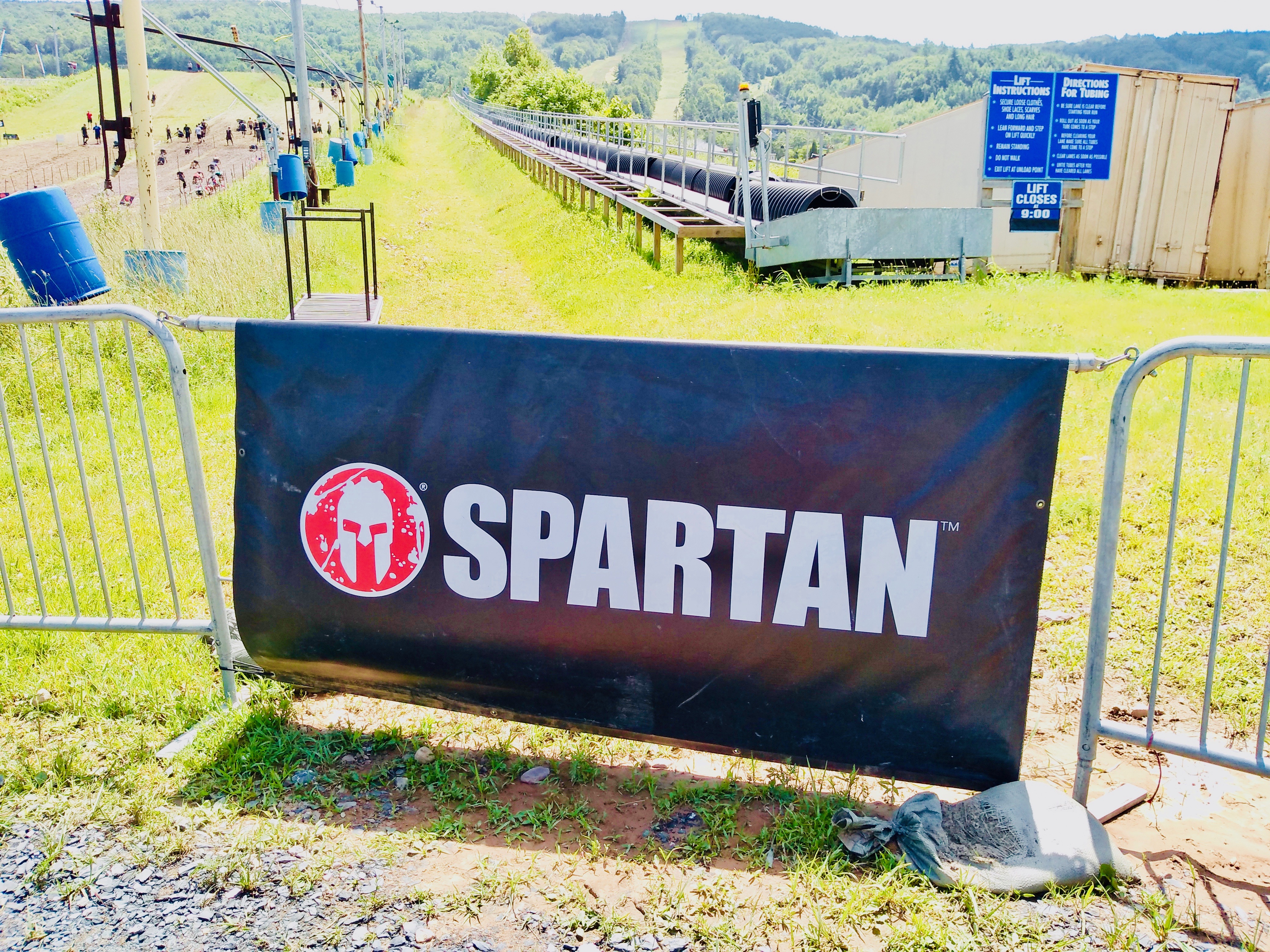 The finishing result's for the Spartan Race trail were a little jacked up. Understandably, after numerous people getting lost and making their own route's in the woods, the chips probably calculated some strange occurrences. Ideally, having a trail race with so many turns would definitely need more volunteer's to point runner's in the right direction. Plus, more signage to know your mile distance while on the course would have helped too. But, coming from a runner who got lost, the goal next race is to pay better attention to the signs. That would have probably lead to better results and less confusion for everyone.
Generally speaking, I would absolutely run this race again. I want to take a crack at every trail race Spartan Race has to offer. The Spartan Trail Race Series is a demanding series. Getting lost at the Palmerton Trail Race, reluctantly gave me more practice, or dare I say reps. Hopefully, we can all use that extra "getting lost" mileage for the next trail race. In conclusion, the responsibility of a runner in regards to reading signs is paramount when doing trail races, so next time the expectation is to read the damn sign's.
Rating: 4 out of 5
Photo credit: Palmerton Trail Race Map Instagram: @spartantrail
Rating: 4/5
---
Have you done an Spartan Race?
Leave your own Spartan Race review and feedback...
---
This author is part of the Mud Run Crew and received a free race entry in return for an independent review. All opinions are those of the author and were not influenced by the race sponsor or Mud Run Guide.
---