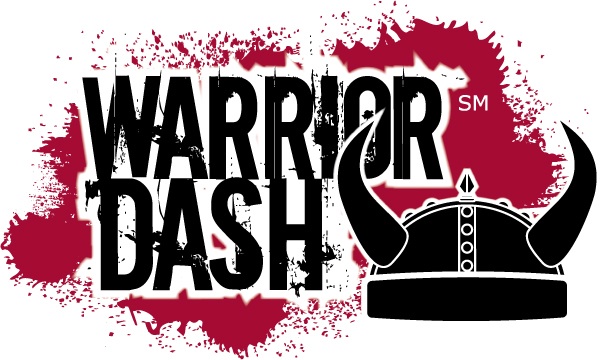 After a day of swirling rumors, we are able to confirm that OCR organizer Warrior Dash shut down operations as of 5 PM Central Time on July 30, 2019.
Warrior Dash was one of the first companies to bring OCR to cities across the country and their races known for being beginner-friendly, but challenging enough for a seasoned athlete. The 2019 Season was the company's 10th and they announced new 10k and 1-mile races as part of their celebration. Over 3 million people have participated in a Warrior Dash Race since 2009.
Brett Stewart, Co-Founder of Mud Run Guide, made the following statement last night:
"We have confirmation from Red Frog employees that Warrior Dash has concluded operations as of 5 pm CT today. We are still awaiting official confirmation for co-CEO Ryan Kunkel, but the news that WD is canceling upcoming events shows our inside information is accurate. All of us at MRG are extremely saddened to see WD come to an ending, as well as many of our close friends losing a job they were truly passionate about. As with any ending, there are always new beginnings to come, and we stand by our friends at Red Frog to help them in any new ventures they develop in the future"
Unfortunately, as of 9:30 PM last night, Warrior Dash had removed registration for all 2019 and 2020 races. We are working to get more information about why Warrior Dash is closing, what will happen to currently scheduled races and how athletes should seek reimbursement for current registrations. We have reached out to multiple contacts at Red Frog for comment and will update this article once we have more information.
In the meantime, other OCR Organizations have stepped up to support the community and are offering free races to any Warrior Dash registrants. We've compiled a list below and will add to the list as we learn more.
Spartan
Warrior Dash Nation,

While we understand an obstacle has been put in your path, we're here to support you. We don't want anything to stand in the way of achieving your goals and therefore we will waive the registration fee for entry into a

Spartan Sprint

or Super event in the US for all currently registered Warrior Dash racers. Instructions will follow in the coming days.

We know you are members of a passionate community – and we're here to assure you that we share your values for grit and determination – and will leave no man or woman behind. We look forward to seeing you out on the course.

Aroo and Welcome to Sparta!
BoneFrog
Tough Mudder
I'm sure many of you have seen the very sad news about Warrior Dash closing today. Knowing that there are quite a few participants who had already purchased tickets and are going to be displaced– we're jumping in to help.For any participant who has purchased a ticket for an upcoming 2019 or 2020 Warrior Dash event, they can transfer that to a 2019 or 2020

Tough Mudder

5k entry for FREE, or upgrade to Tough Mudder Classic for $50. They should email a copy of their ticket / purchase confirmation to 

support@toughmudder.com

 indicating what TM event they'd like to transfer to.

Warrior Dash was a great entry level OCR event, and brought many new people to our sport. Certainly feeling for their team who are definitely going through a challenging time
Conquer the Gauntlet
"Attn: Warrior Dash Nation and OCR community. We are sad to hear the news of the cancelation of the upcoming Warrior Dash events. We desire to help all those already registered for a WD event find an OCR that they can attend. If you are already registered for a Warrior Dash event please send us an email to 

contact@conquerthegauntlet.com

 and we will waive your registration fee and get you registered for one of our upcoming

Conquer The Gauntlet

events. Please include a screenshot of your warrior confirmation email and ticket number. #CTGFamily #warriordash #overcomeobstacles #community"
Rugged Maniac
Warrior Dash Nation, we're very sorry to hear the news.

Rugged Maniac

is here to help. If you signed up for a Warrior Dash event that was cancelled, we're here to ensure you still get an epic race experience in 2019 or 2020. Simply email us at 

support@ruggedraces.com

 with your receipt for any cancelled Warrior Dash event and we'll let you sign up for any Rugged Maniac event for free! This offer only exists until August 16th.Didn't sign up for Warrior Dash and still want to run Rugged Maniac? You can save 25% with the code WARRIOR on any Rugged Maniac event between now and August 16th! This code expires on August 16th, so act now.Find your closest Rugged Maniac event here: 

ruggedmaniac.com/events
Savage Race
Woke up this morning to Warrior Dash shutting their doors. Sad to see one of the "Big 3" closing down, especially since it was a great "Intro to OCR" event. So, as all of the OCRs are scrambling to fill the void, we are a little hesitant to do the same. Mainly because the larger percentage of the WD customer base isn't focused on what we do and aren't particularly interested in our brand of "fun."

With that being said, if you DID register for a Warrior Dash event but were secretly hoping to do an endurance event instead, shoot us a pm and we'll utilize your registration as a discount towards any of our FirefighterFit Endurance events.

Perhaps we'll be your introduction to endurance events, and what better way to be introduced to your new success than being led by Hotshots?

Tools up. Let's roll.