When we think about inspiring stories within OCR, we often think about wounded veterans, amputees, or wheelchairs making it through the course. What we don't see or think about often are those with an underlying condition that makes it difficult to make it through the course. Today we highlight the Diabetes Sports Project Foundation and their new Project More Unstoppable Diabetics program. The initiative is led by a group of world-class athletes who thrive regardless of diabetes. DSP is dedicated to reaching and empowering the nearly 370 million individuals worldwide that are affected by type 1 and type 2 diabetes. They work to achieve their goal through community outreach, education, and competing in some of the world's largest sporting events.
For more information on Type 1 diabetes, the Juvenile Diabetes Research Foundation (JRDF) explains it as:
T1D is a chronic, life-threatening autoimmune disease that can strike children and adults at any age. It requires rigorous 24/7 monitoring of blood glucose levels—even overnight—to avoid potentially lethal highs and lows in blood sugar, as well as other devastating complications like kidney, eye, and nerve diseases. While T1D's causes are not yet entirely understood, scientists believe that both genetic factors and environmental triggers are involved. Its onset is sudden and is not related to diet or lifestyle. In T1D, the body's immune system destroys cells in the pancreas that produce insulin, meaning the body produces little to no insulin to regulate blood sugar and get energy from food. There is nothing you can do to prevent T1D, and—at present—nothing you can do to get rid of it.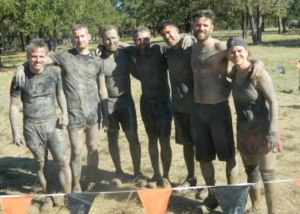 DSP was co-founded by type 1 diabetics Eric Tozer and Casey Boren. They have worked tirelessly to assemble a team of world-class diabetic athlete ambassadors that demonstrate what is possible through proper diet, exercise, a positive outlook, and effective blood glucose management. DSP is dedicated to serving the nearly 26 million individuals affected by type 1 and 2 diabetes in the United States. More information about the Diabetes Sports Project can be found on their website.
Project MUD is a new imitative launched by DSP to create an elite team of diabetic athletes to take on some of the world's biggest and most difficult athletic events. The main goal for Project MUD is to inspire individuals with chronic conditions to join an active community, specifically the world of obstacle course racing. It is estimated that over 164 million people in the United States are projected to suffer from a chronic condition by 2025 and in an informal poll, nearly 90% reported they would feel "much better" running alongside another diabetic. Several respondents to the survey reported that this was one of the biggest obstacles to signing up for events in the first place.
The main objectives for Project MUD are:
Create a team and compete in World's Toughest Mudder 2019.
Offer training, coaching, and counseling to new entrants to the sport.
Participate in 3-4 Tough Mudder weekends where experienced athletes can train for WTM and new entrants can run side by side with experienced mudders.
Fundraise for diabetics that may not be able to afford race entrance fees.
Promote the efforts of the WTM and TM participants through various media channels.
Draw awareness to the Tough Mudder brand which encourages people to lives of courage, personal accomplishment, teamwork, and fun.
Project MUD currently has planned events in Dallas and are currently evaluating Long Island, Colorado, Southern California, and Central Florida. All of these planned events are in an effort to prepare for World's Toughest Mudder in Atlanta on November 16, 2019. Their goal is to recruit a team with a minimum of 3 participants (goal is greater than 5) to an all diabetic team.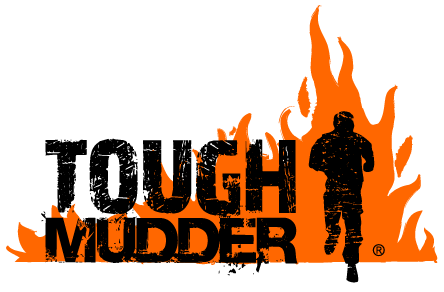 DSP and Project MUD are a great addition to the OCR community as they strive to get more people out and enjoying an active lifestyle. They do not let their type 1 or type 2 diabetes get in the way of living a full and healthy lifestyle. The next time you run a Tough Mudder event, look for Project MUD athletes and help welcome them to the OCR community, and wish them luck at World's Toughest Mudder in November.
---
Disclaimer: The viewpoints expressed by the authors do not necessarily reflect the opinions, viewpoints and official policies of Mud Run Guide LLC, or their staff. The comments posted on this Website are solely the opinions of the posters.