This past weekend, after advertising a free race for anyone interested for almost the past year, cars lined up and crowds packed into a grassy, muddy and most flat corner of the NOLA Motorsports Park, a 20 minute drive outside of New Orleans, Louisiana.
I wasn't sure what to expect. There's a lot going on with Terrain Race. A lot of people on and offline have strong opinions about the company and their races. I wanted to see what the race was all about for myself. Plus with the meager offerings in terms of obstacle course races in the Gulf Coast region, I wanted to support any OCR coming into the area.
The Course & Obstacles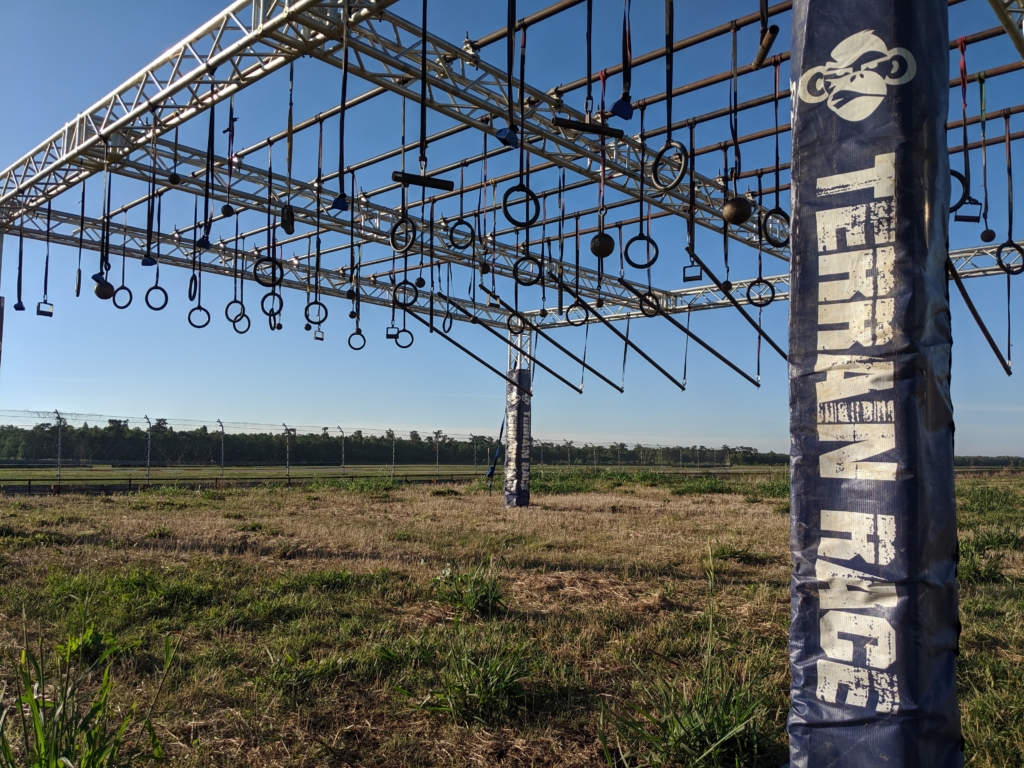 This was my first time doing a Terrain Race, based on what I've heard I wasn't expecting much at best, at worse I feared unstable, dangerous obstacles.
While I wouldn't say I saw any new, life changing obstacles, I did have a lot of fun. I definitely didn't see any unstable, nor anything that looked dangerous. 
There were a couple of walls of varying heights, mud pits, rope climbs and not one, but three rigs. Some of the obstacles seemed too easy.  I wouldn't have minded if the tire drag was a little heavier. However, I also wouldn't have complained if the rope climb was a little less muddy.
My only personal complaint about the race itself was the tire flip. At least, I assume it was a tire flip. There was no one there telling racers what to do. Not even paper instructions nailed to a tree. Did we flip it once? Flip it over, then back again? The group I was with at that point all kind of looked at each other, then each of us found a free tire. Flipped it once then looked at each other again before continuing on the course.
As I was heading into the home stretch, the course looped around and I could see some of the later waves backing up at some of the early obstacles. Either there were too many people in the waves or with the monkey bars there wasn't enough lanes.
For the kids race, it did seem a little watered down compared to the previous year, mainly that feeling came from what seemed like less obstacles. However, my five year old loved the obstacles that they did have and crossed the finish line with a big smile.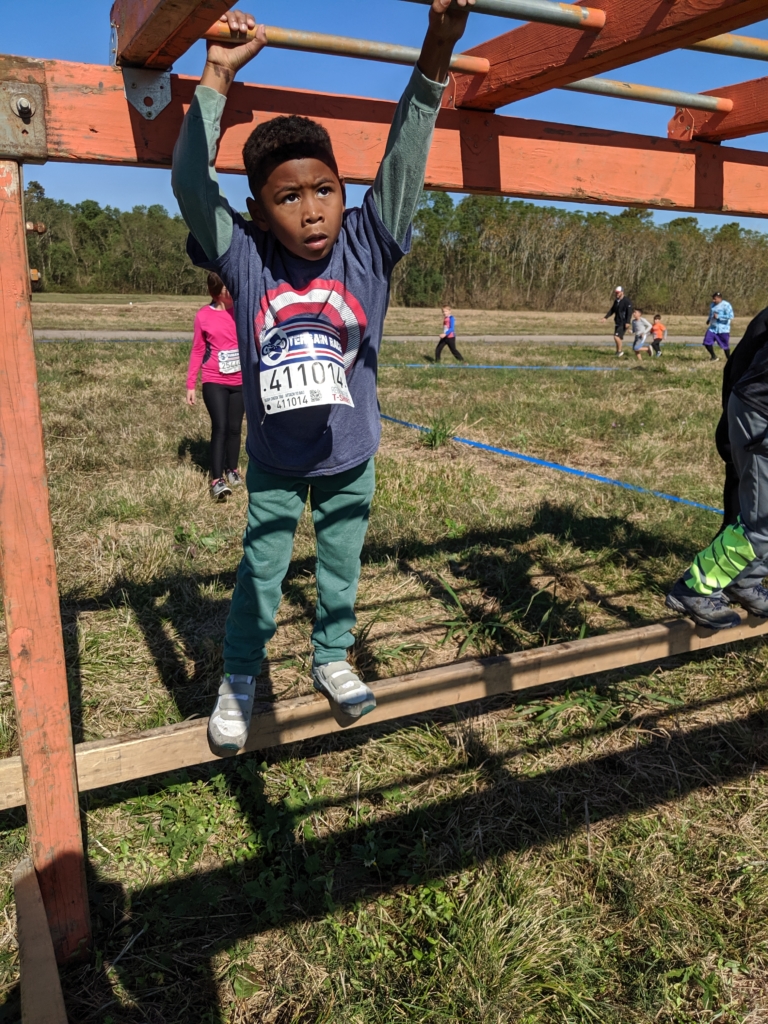 Venue
Terrain Race loses points for their parking and most of the festival area. 
Okay, it wasn't so much the parking, it was getting to the parking. The wait to pay $20 for your parking was a traffic jam, the likes that had never been seen outside of midtown Manhattan. If you weren't in one of the first handful of waves, you may have been waiting in traffic 30-45 minutes. Some people gave up and were parking on the side of the road and just walking in. They should've had more than one guy collecting money and could've organizing the parking lots better. I know this isn't completely Terrain's fault, but it didn't exactly create a good first impression.
The festival area was okay. There wasn't much to do once you finished the race. There was no food, besides what looked to be a purple food truck that was closed, empty or maybe abandoned. There was nothing to drink besides the water and sports drink at the finish line. I wanted to give them my money. I had a hungry five year old and instead of hanging out after his race was done, we just went home. My wife who brought him so that I could race early, spent more time in traffic than she did in the festival area.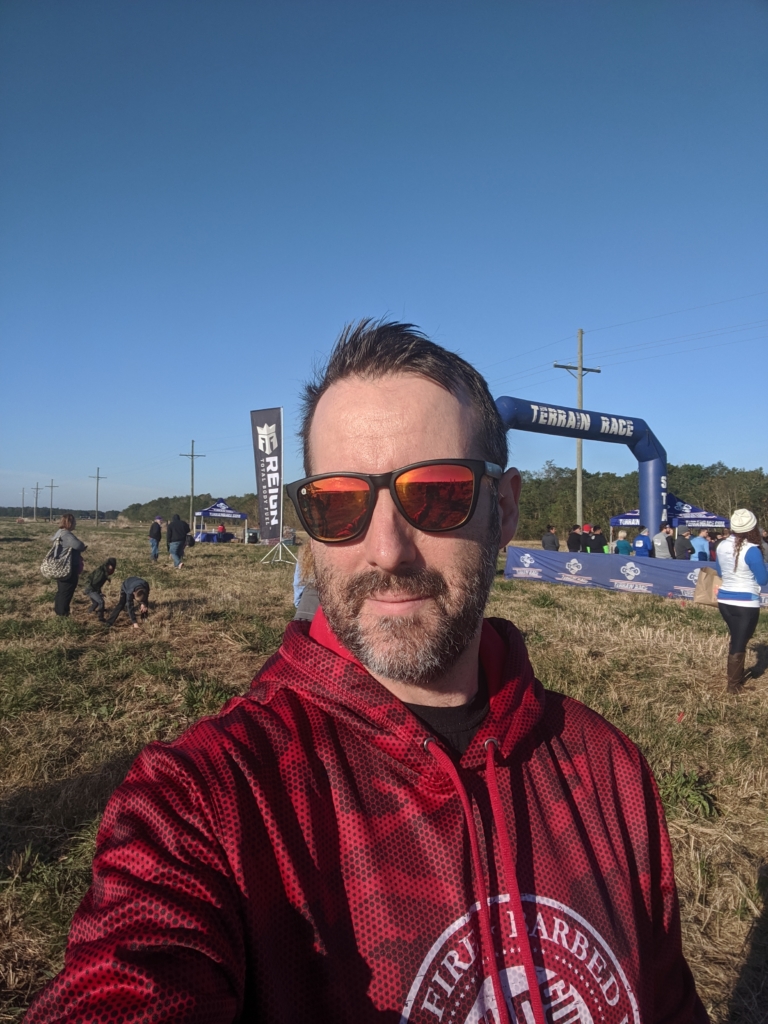 Overall
Terrain Race advertises itself as a free race. We all know that it's not truly free, but I haven't been this nickled and dimed since my last flight on United Airlines. I don't mind the insurance fees, taxes and whatever else at sign up. I do mind paying for parking, paying to get my bib and paying for bag check. One or two is okay, but all three started to feel like too much. I'm not a fan of having to pay to get my bib, when they have a free pick-up the day before, but it's only for a short time during mostly work hours. And the location is way out of the way for most of the local population. Rant over. I'll take a couple more points off for that.
It's a good race for people who want to try an obstacle course race. It's an entry-level race for people who don't think they're ready for a Spartan Race or Tough Mudder. For someone that's been racing a few years, you won't see anything new, but the race itself is fun. Not a challenge like some of the bigger name OCRs, but it was enjoyable to be outside, playing in the mud and scrambling over some obstacles. I wouldn't drive hours out of my way for a Terrain Race, but if there's one in my backyard, count me in.
For me, it was my first OCR back after missing some time for a shoulder injury this past summer. It was a good test to see where I am. My running is getting better, my overall strength made some of the obstacles feel too easy, but I've got a lot to improve when it comes to upper body strength. I was no match for the muddy rope climb and the multi-rigs got me. Now I know what I need to work on this off-season.
Rating: 3/5
---
Have you done an Terrain Mud Run?
Leave your own Terrain Mud Run review and feedback...