Earlier today, Spartan announced the details of the Spartan Stadion Championship Series for 2020.  Athletes will be taking to five of Ameria's most beloved ballparks and stadiums for more than $47,000 dollars in prize money. This year's races will be at Citi Field in New York City; AT&T Stadium in Arlington, TX; Angel Stadium in Anaheim, CA; Citizens Bank Park in Philadelphia, PA; and Fenway Park in Bost, MA. For more details see the press release below.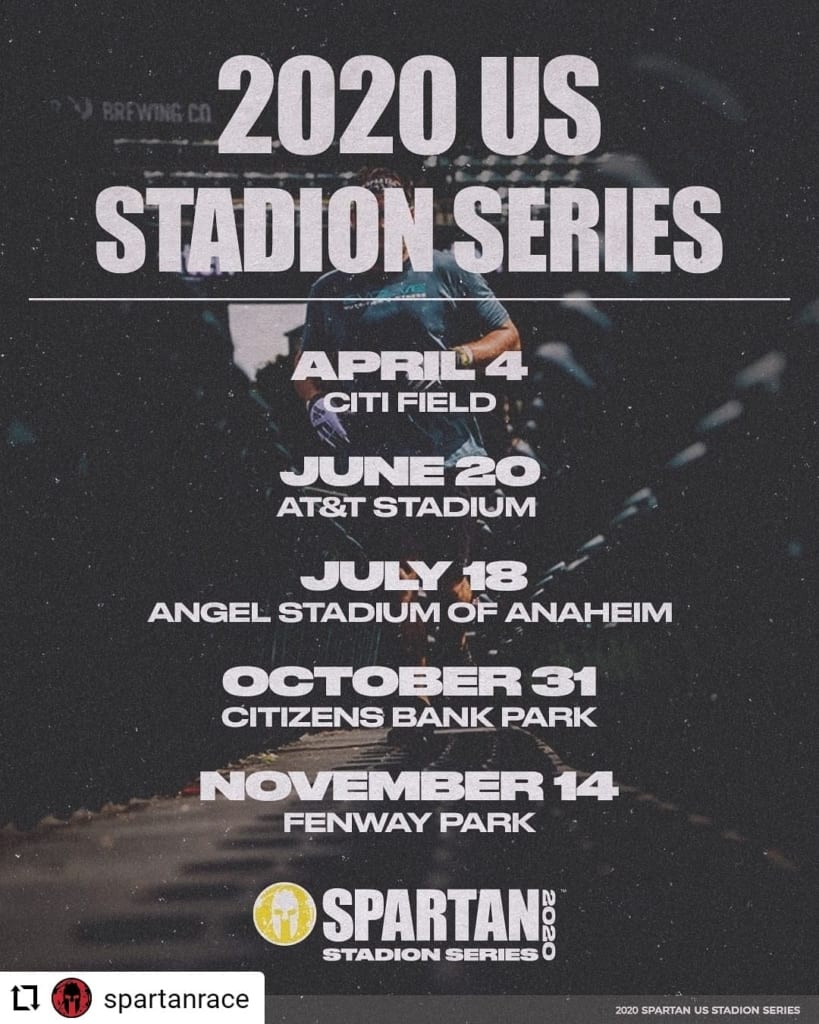 BOSTON (December 19, 2019) – Spartan has announced the schedule for the 2020 Stadion Series, which will see Obstacle Course Racing's (OCR) best athletes competing across five events at America's most beloved ballparks and stadiums for more than $47,000 in prize money.

Spartan Stadion events turn the traditional grounds of the country's coveted ballparks and stadiums into 5k obstacle race courses, which are fast and furious, blending the existing attributes of the facilities with  20 of the brand's signature obstacles. The test of strength and agility will see competitors climbing steep stairs, racing down narrow concourses with sharp turns, and facing tall walls, rope climbs, monkey bars and more.

The 2020 Spartan Stadion series kicks-off April 4 at Citi Field in New York City, before moving to AT&T Stadium in Arlington Texas, June 20, followed by Angels Stadium of Anaheim July 18, a new location for the competitive series. It then heads to Citizens Bank Park in Philadelphia, PA October 31 before the coming to a close at Boston's Fenway Park November 14, where men's and women's leaders will be crowned Spartan Stadion Series Champions based on cumulative ranking points.

In addition to the elite competition, athletes can compete across 10 age group categories for bragging rights and a chance to step onto the podium, as well as open heats for racers of all skill levels. Spartan Kids races are held at each event for young athletes four-years-old and up.

Non-series Stadion events are also open and include races at Washington DC's Nationals Park May 16, Glendale and Arizona's State Farm Stadium June 27 with more to be announced.