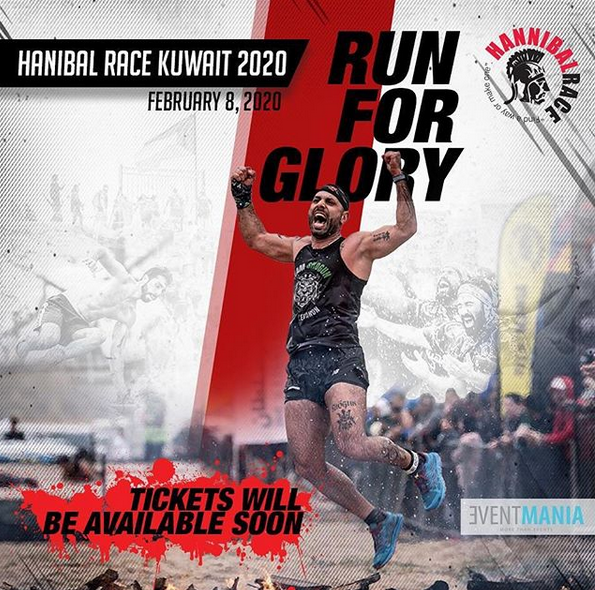 If this isn't the largest Obstacle Course Racing (OCR) Giveaway ever, it is pretty damn close.  What are we (Strength & Speed and Hannibal Race) giving away?  An all-expenses-paid trip to Kuwait for the 8km OCR Hannibal Race the weekend of February 8th, 2020.  Yeah…that's right, owner Amine Dib and race director Hiba Chiyaheb want you to come to Kuwait to experience OCR in the Middle East at one of the only OCR World Championship qualifiers the region offers.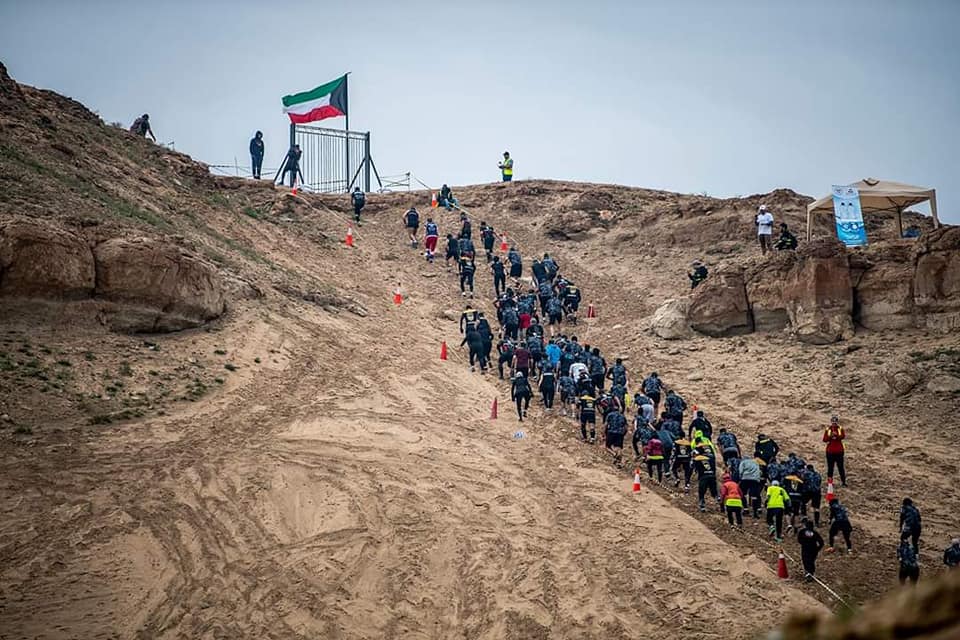 What do you mean by all-expenses-paid?
For you it will be a free flight, free hotel stay, free race entry and free travel around town (i.e. to/from airport, to/from race).  That's pretty damn good!
I'm scared isn't the Middle East dangerous?
Kuwait is not dangerous at all.  I lived in an apartment in downtown Kuwait City for two months a couple of years ago.  At the 2019 race I brought my five month pregnant wife and four year old daughter to the race.  Plus, if you are uncomfortable traveling alone, don't worry, Brenna Calvert and I will be joining you on the trip to ensure everything goes as planned.  All you need is a valid US passport and the ability to take off from work for a couple of days.  Total round trip is about 4-5 days counting travel/time zone changes.
If you have been following Mud Run Guide for the last three years you may have seen when Conquer The Gauntlet Pro Brenna Calvert and I went to Lebanon in 2017 (read the review here) for the Hannibal Race or Kuwait in 2019 (read the review here).
What do I have to do?
To enter head over to the contest entry page at Gleam.  By following relevant Facebook and Instagram pages you gain entries.  If you want to gain even more entries doing things like subscribing to the Strength & Speed podcast or buying one of my OCR books (free shipping ongoing for most of them).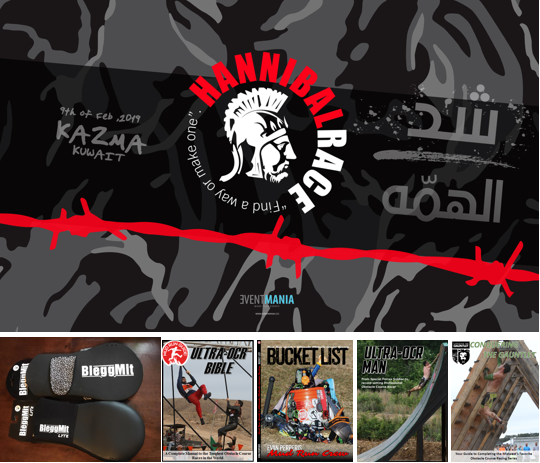 What if I don't win?
In addition to the Grand Prize of going to Kuwait, we are also giving away a couple of smaller prizes including BleggMit Xtremes, BleggMit Lytes, Mud Run Guide's Ultra-OCR Bible, Mud Run Guide's Ultimate OCR Bucket List book, Ultra-OCR Man and Conquering The Gauntlet book.  If you still want to make the trip out to Hannibal Race Kuwait, you are always welcome to pay for your own way.  You can guarantee you'll have three other Americans to travel with and enjoy an epic trip you'll remember for the rest of your life.
Head over and enter the contest here.  Best wishes on your chances and I hope to see you in Kuwait in 2020!