F.I.T Challenge opened up their 2nd Virtual Challenge for OCR athletes looking to continue to challenge and push themselves during the COVID-19 pandemic.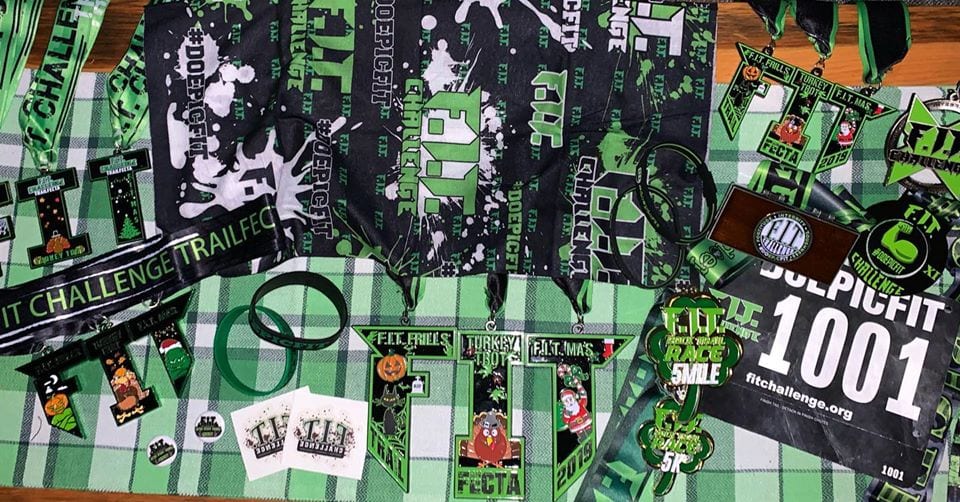 The challenge is similar to the first challenge that was done in April. The mission of the challenge is to spread inspiration and motivation through social media during the pandemic.
You can name your own challenge for the event. The race just asks that you find something that challenges you and motivates you to get active.
For each registration, F.IT Challenge will send you a swag pack including:
Medal of your choosing in the custom questions, THREE MEDALS AVAILABLE!!!
F.I.T. HeadBuff – NON-Medical Grade Face Cover!
F.I.T. Bracelet
F.I.T. Temporary Tattoo
F.I.T. T-shirt (random of our choosing)
They ask you to share your experience on social media using the hashtag #fitchallenge.
How to register:
Register on Eventbrite: F.I.T Virtual Challenge
Complete YOUR Challenge, on your own, in a socially distanced group, at home, outside, anywhere!  If you need a workout we can send you one!!
Submit your completed Challenge as a post on our Facebook page or Instagram tag with a short video, photo, ANYTHING!!
Once registration is received on Eventbrite, swag pack will be mailed directly to your home!  One swag pack per registration.
Anything AWESOME, CREATIVE and gets YOU F.I.T.!!!!