Please note: This article is currently being updated with additional information and links as provided by TMHQ.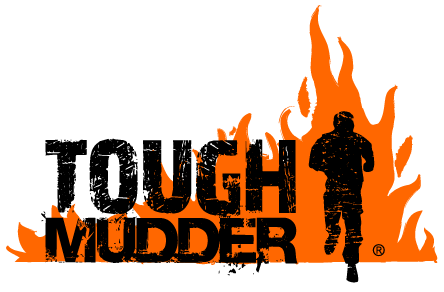 2020 has been… well, and experience so far. Of course, we are in no way making light of all the death and destruction COVID-19 has wreaked across the globe while at the same time trying to hold onto a shred of optimism that events are not too far off from taking place. Tough Mudder announcing their 2021 schedule is a sip of tonic to instill the tiniest drop of normalcy into the world of obstacle course racing.
Quick Facts:
(20) Tough Mudder event weekends in North America currently on the calendar (including World's Toughest Mudder).  80% of dates and venues are locked in.
(7) Tough Mudder event weekends and 3 City Series events in the UK.
(4) 12-Hour Toughest Mudders, returning to LA, Philly, Midlands-UK, and Chicago.
Working on a relaunch in Germany in 2021, aiming for 4 events.
Additional destinations are under consideration in the US and Canada and further global expansion in development.
Starting August 3rd, parking and bag drop fees will be automatically added on at checkout as a flat $10 fee in North America (vs. $25-35 on-site).  This is a key part of our effort to streamline the on-site arrival experience, eliminate cash collection on-site, and reduce touchpoints in a COVID world.

Customers who had pre-purchased parking or bag drop (small group), will receive credits for the 2021 merchandise store and should expect more details via email.
NOTE: If you buy your ticket before August 3rd, you'll be able to get it without the $10 fee.
2021 Tough Mudder Event Calendar:
April 10-11, 2021 Los Angeles – Tejon Ranch, Lebec, CA
April 24-25, 2021 Atlanta, Fairburn, GA
May 1-2, 2021 Missouri, Wright City, MO
May 22-23, 2021 Philly, Coatesville, PA
June 12-13, 2021 Michigan, Oxford, MI
June 19-20, 2021 Boston, Charlton, MA
July 10-11, 2021 Twin Cities, Hugo, MN
July 17-18, 2021 Long Island, Long Island, NY
July 31 & Aug 1, 2021 Indiana, Columbus, IN
August 14-15, 2021 Chicago, Rockford, IL
Sept 11-12, 2021 Tri-State, Englishtown, NJ
Sept 18-19, 2021 Toronto, Dundas, ON
Sept 25-26, 2021 Seattle, Black Diamond, WA
Late Sept / Early Oct 2021 Pittsburgh
October 23-24, 2021 Los Angeles – Glen Helen, San Bernardino, CA
November 6-7, 2021 Dallas, Midlothian, TX
COMING SOON: 
2021 Endurance Series
April 10-11, 2021 Toughest Mudder LA – Tejon Ranch, Tejon Ranch / Lebec, CA
May 22-23, 2021 Toughest Mudder Philly, Coatesville, PA
August 14-15, 2021 Toughest Mudder Chicago, Rockford, IL
World's Toughest Mudder
Date & Location to be Announced.