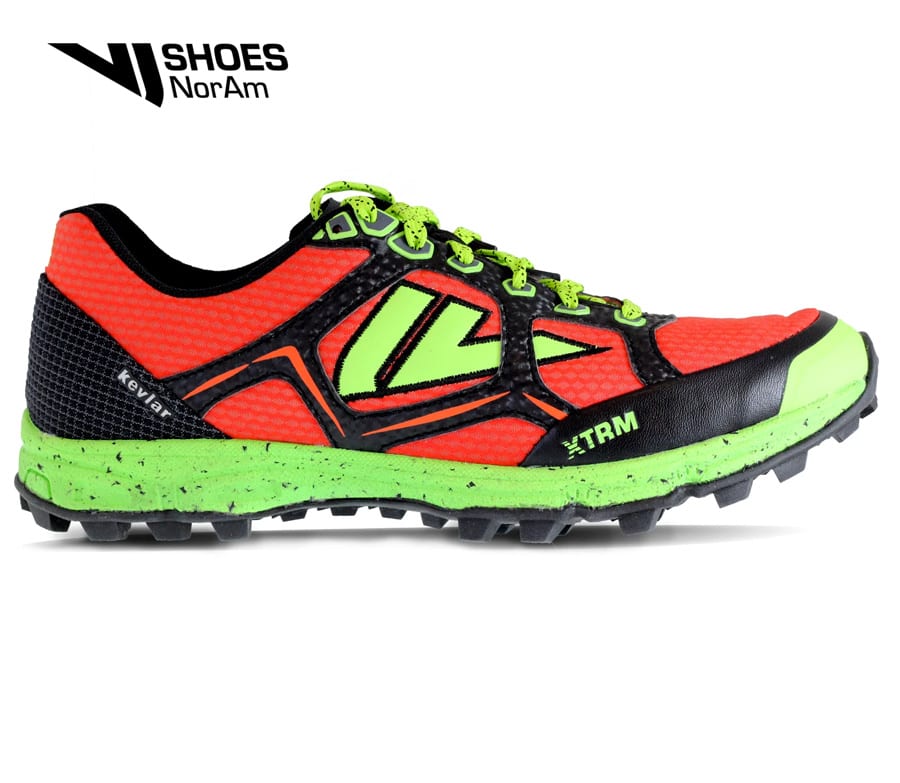 Every year there are more and more Obstacle Course Racing (OCR) shoes on the market that it can seem overwhelming.  I tend to find a shoe I like and stick with it for a couple of years, usually until that style of shoe is discontinued.  So when someone suggested I try out VJ Shoes XTRM I was hesitant.  I eventually picked up a pair and here are my thoughts on them:
Grip:  They are advertised as having "The Best Grip on the Planet", which is a bold statement for OCR shoes.  After putting them on and walking around my house it felt like 100% Butyl-rubber bottoms of my shoe were actually sticky, I couldn't believe it.  However, testing them indoors is a different experience than testing them on the racecourse, more on that later.  Initial impressions seemed to back up their audacious claim.
Fit: I tend to have medium width feet so I can comfortably wear wider shoes or medium width shoes.  The VJ XTRM felt narrow at first and I didn't know if I was going to like them.  Before testing them on a run I wore them around my home gym for a couple of days.  To my surprise by Day 3 they didn't feel narrow like they had form-fitted to my feet.  By the end of the first week I took them for their first test, a 10-mile run and had no issues.  No blisters, no issues, just amazing traction.  However, if you think you have wide feet, you may want to go with the Maxx, the widest of their models.
Drop:  I liked the 4mm drop on the shoe, making it acceptable to someone who runs with little to no drop in their shoe but also a good option for those that are used to running with a larger drop that can use this to transition to zero drop.  (If you prefer a larger drop, the iRock with its' 6mm drop or the 8mm drop Xero 5, maybe more your speed.)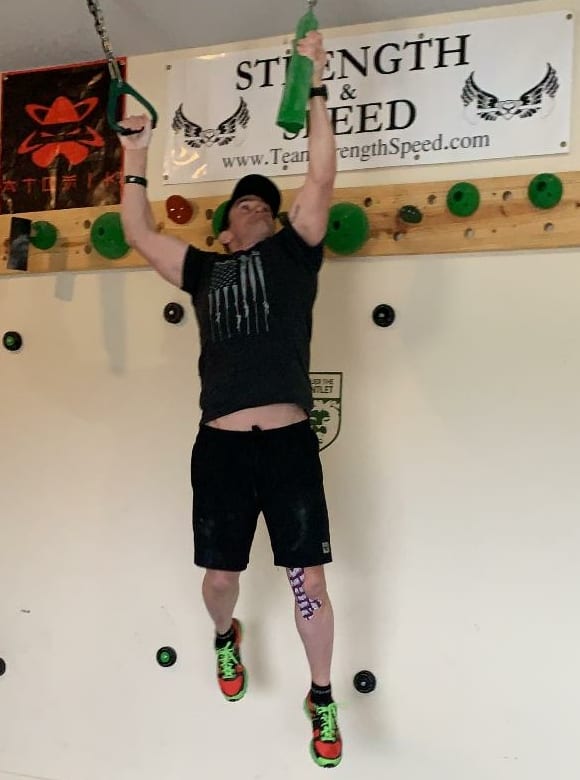 Style:  The colorway only comes in one style, green/red/black.  I'm not too picky but I think they look cool and wasn't upset by the lack of color options.  I'm here for performance not looks.  The one cool thing about this only one color option is it allows you to identify any of VJ shoes from a distance.  Each one has its own unique color style so there's no question of which style of shoe an athlete is wearing.
Price:  The price of a pair of VJs is $160.  While that may seem steep, I'll say that you get what you pay for.  If you want to go pick up a pair of cheap trail shoes and try running a race you'll understand what you are paying extra for.  Bottom line, the price is worth the shoe.
Training Performance:  The shoes are awesome for training no doubt.  I run on a mix of trail, paved trail, occasionally gravel and pavement.  While the shoe is designed specifically for the trail, I could transition between all the ground types listed without issue.  I'm hesitant to wear them on pavement too much for fear of wearing down the aggressive 6mm deep lugs on the bottom (which happens with all shoes) but they were comfortable regardless of the terrain.  I've tested other shoes that weren't comfortable on-road but VJ XTRM passed the test even for aspects they weren't specifically designed for.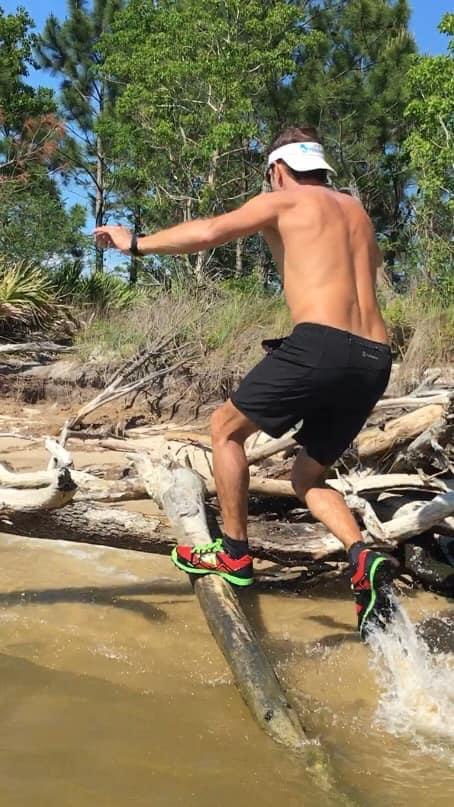 OCR Specific Features:  When selecting a shoe I want it to have good traction, ability to drain water and I want them to stay relatively light when wet.  The last part usually means there isn't too much padding on the inside, but also means they are relatively light.  They weigh 8.5 oz (250g), which is definitely on the lighter side for a trail shoe especially one that includes all the features like a full-length rock plate and strengthened rubber toe cap.  The shoe lacks overt drainage holes but I found with a good fit, excess water came out the top of the shoes through the action of running without issue.
Overall:  I'm loving these VJ XTRM shoes.  I haven't tested them for durability yet but with a weave that is part Kevlar, I suspect longevity won't be an issue.  I've had limited chances to test them but the few events I've tested them for in 2020 their performance was evident.
I wore them for KCOCR's Summer Throwdown (I finished 3rd and won a $155 pass to ROKC Climbing Gym in Kansas City) and KC Timber Challenge's Wild Women Timber Challenge (read the review here, where I ran the fastest time of the day…although the event was non-competitive).  I'm looking forward to an uptick in races late this summer and fall, as well as wearing them well into 2021.
If you don't trust my opinion, just look at the list of athletes that swear by them.  It is basically a who's who of top OCR athletes.   Although not the lowest priced shoe, they are worth it.  If you are serious about your performance and committed I would definitely pick up a pair so you can crush your next event.
5/5 stars