I've been using the same brand of GPS watch for as long as I can remember.  When I was asked to test out the new AmazFit T-Rex Pro GPS watch I had some reservations but decided I should look at other options.  Here are my thoughts after testing it out for the last couple of months:
Major Features: 
There are so many features on this watch it felt overwhelming at first.  After a couple of days of use, though, I grew to like all the data.  The main watch face alone has the date, day of the week, time, steps, heart rate, battery life, calories, and weather.  If you don't like that much data, you can switch it to a simpler or more stylish watch face with less information.
GPS:
Diving deeper into some of the features, the GPS is broken down by sport with options for sports like running, cycling, swimming, etc. Each sport also has subdivisions like outdoor running, trail running, treadmill running, treadmill walking, outdoor walking, and race walking.  Add in categories for things like combat sports, yoga, pilates, gymnastics, stretching, dance (with 9 sub-categories) and I can practically write an article just for the variations in GPS/activity tracking modes which number over 100!  At first I had a heard time figuring out how to change the default measurement from km to miles, but it turns out you just need to go into the app and adjust the settings– it can't be done on the watch itself.
Weather: 
The weather is pulled from your phone, so in order to get timely weather updates, you'll need to have Bluetooth enabled on both your phone and the watch.  This includes sunrise/sunset data useful for planning early morning or late evening runs and figuring out when you need your headlamp for Ultra-OCR.
PAI: 
Personal Activity Intelligence (PAI) is a measure of workload, which I was not familiar with before reviewing this watch.  They say a weekly PAI of above 100 increases overall health and life expectancy by eight years.  This is a good way to track overall health and ensure you are staying consistent with your training.
Heart-Rate, Training Zones, and VO2max:
The watch uses your pace and information about your body overlaid with your heart rate to estimate your VO2max.  Definitely a cool feature especially for those who are more serious athletes. I really like this feature, even though it may not be 100% accurate since it is estimated.
Workout Status: 
Workout Status acts kind of like a more detailed version of PAI. It will keep track of your workload over time and help determine if you need more rest or more work to stay in an optimal training zone.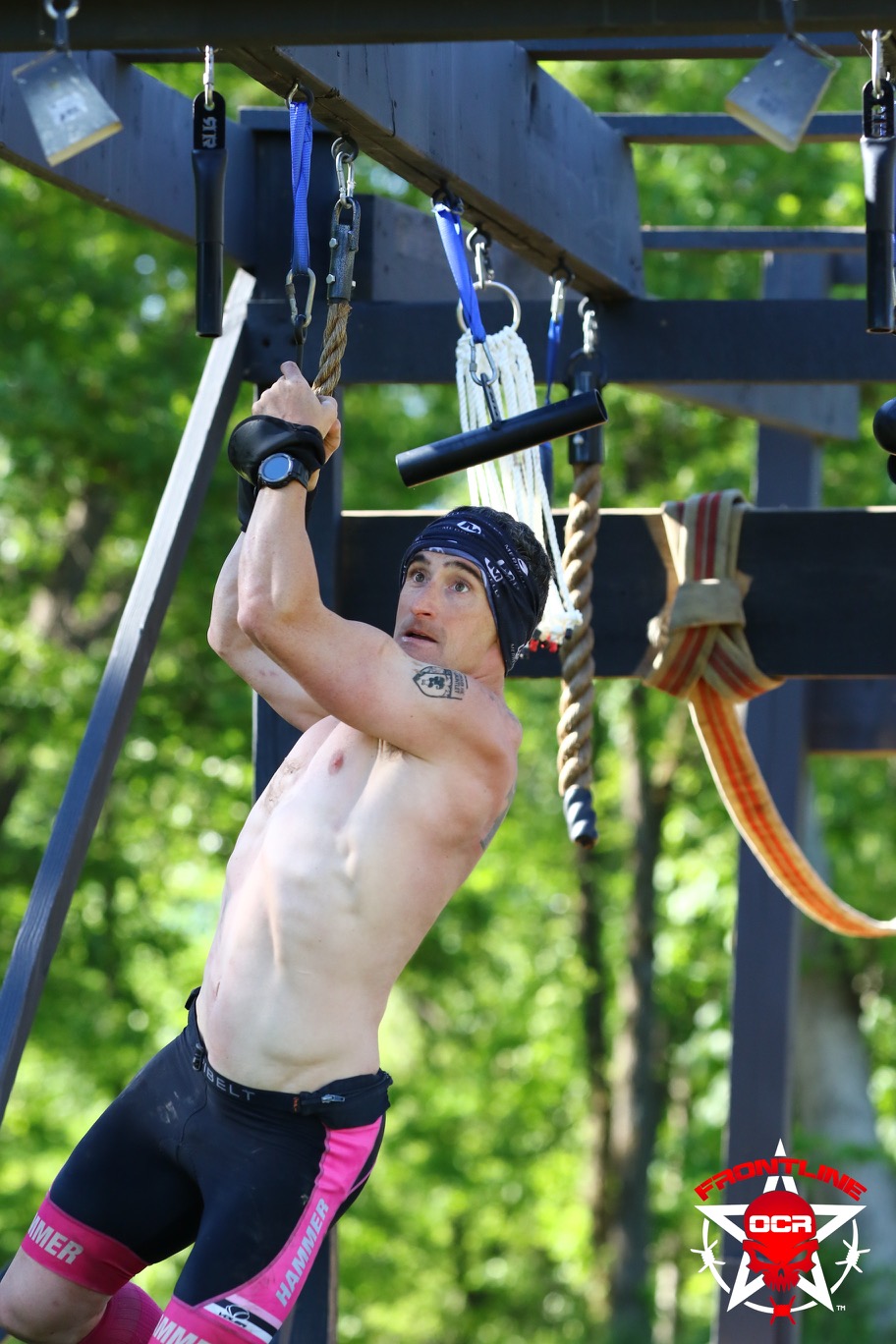 Activity Tracker: 
If you are the type of person who tracks steps, this watch will do it for you. It also keeps track of standing and movement using a three ring system similar to many other activity trackers.
SpO2 (Pulse Oxygen): 
This was one of the reasons I was most interested in picking up the watch, especially after doing OCRmill 21000 feet.  If you are buying this for this feature, make sure your desired use aligns with the functionality.  The SpO2 only measures when you are laying absolutely still. To me, this is less beneficial for use as an athlete.  This feature is useful if you are traveling to altitude to race, as it could help you determine when your body has adapted by checking your SpO2 at rest. For in sport/activity monitoring though, it is not useful.
App (Sleep Data & More):
The watch also has an app to go along with it.  The app gives you even more data!  I especially liked its analysis of my sleep showing not only how long I was asleep but periods of deep sleep and wake time.  I think we often overestimate our sleep because we "go to bed" but then sit on our phones or watch TV for another hour or two before actually going to sleep.
Durability:
I've only had the watch for a couple of months and have tested it out through daily wear as well as taking it to a couple of races.  So far so good.  I treat things pretty harshly, so if something isn't made well, I tend to break it in the first couple of months.  It's waterproof rated to 10 ATM (withstands pressure equivalent of water depth of 100m), so you don't have to worry about it breaking from submerging in the muddy conditions or water of OCR.  It also means you can wear it scuba diving.  It is also ice/freezing rain resistant so even if there is another bad year at World's Toughest Mudder, you won't have to worry about your watch.
Battery/Charging: 
One of the things I had to get used to is the watch face turning off when not in use.  This helps prolong battery life.  I like having all the features and a long battery life so I'm okay with this tradeoff.  The watch does have a unique battery charger, which I managed to lose in the first month.  A quick search on Amazon and I picked up two more chargers for $9.  Honestly, I would go ahead and just buy the extra charges when you buy the watch to avoid your watch dying when you are trying to go for a training run.  I recommend you leave one in the car, one in your house, and one in your travel bag for races.  It is advertised as having an 18 day battery, which it probably does if you don't use all the features.  Without adjusting any of the factory settings to save power, the watch will last for about 10 hours with GPS running all the time, long enough for almost all OCRs while giving you a ton of data to monitor performance in real-time.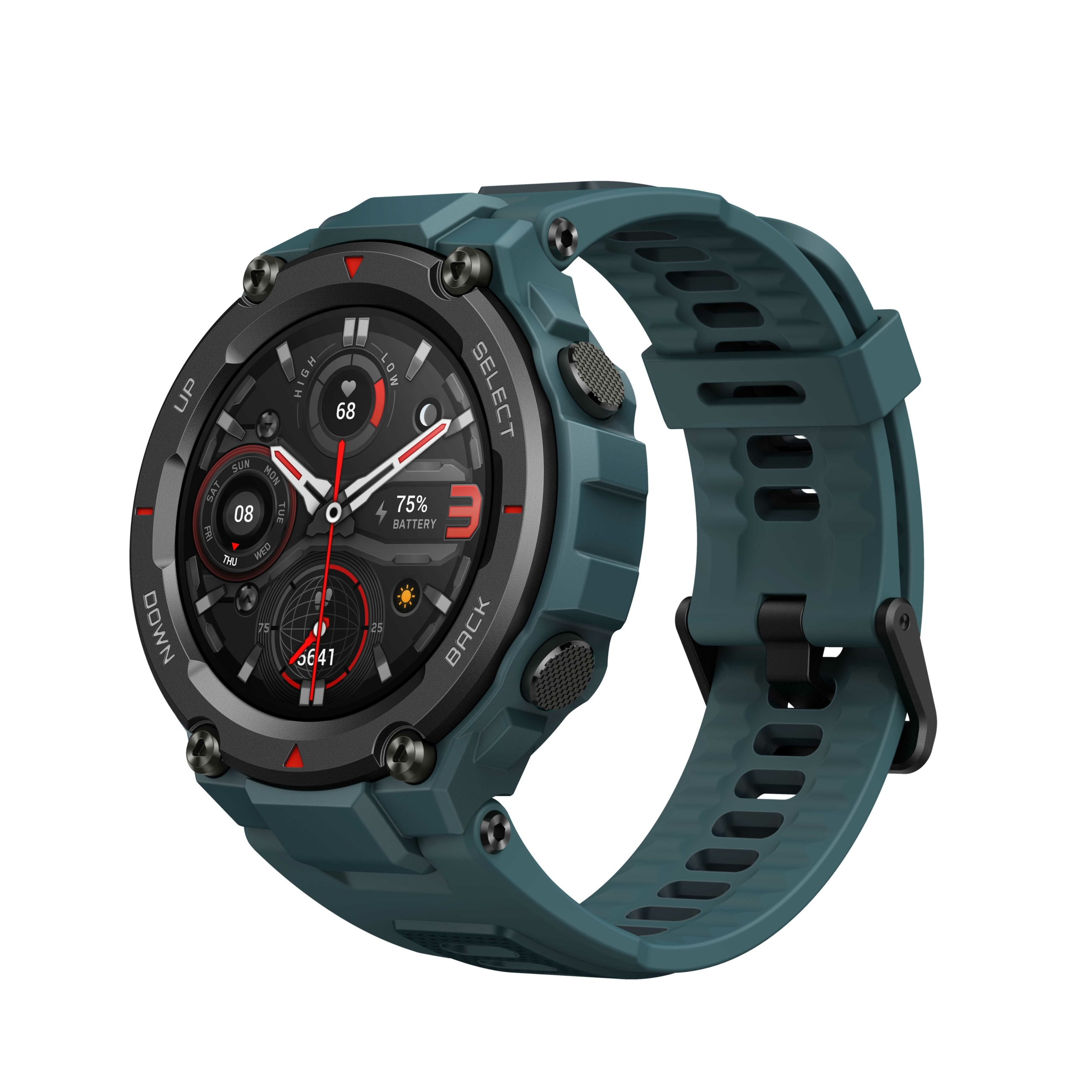 Additional Smartwatch Features: 
The watch has even more features that I honestly haven't even tapped into yet including things like event reminders, alarm clock, call notifications, and music control.  This truly is a next level GPS training watch and something that would be valuable even if you stopped training or racing.
Price:
The T-Rex Pro comes in at $179.99.  Honestly, I don't think you'll find a watch that gives you as many features for this price point.  If you are looking for a high-quality watch with a lot of features without breaking the bank, put this one at the top of your list.
Overall: 
The AmazFit T-Rex Pro is a great watch and would fill the need for any OCR athlete, anyone interested in a fitness-centric lifestyle, or someone looking to improve health.  The watch gives me enough features and a variety of training options. I'm having trouble imagining a time when I will ever fully utilize all the aspects of the watch.  The biggest selling point to me is price vs. functionality.  At under $200 I've never seen a watch that does so much for such a low price.  My previous watch by a different brand has similar features but cost of $499.99, more than double the price of the T-Rex Pro.  If you are looking to upgrade your watch and still have money to spend on races, now is the time.
Non-branded race pictures provided by Amy Perperis of Strength & Speed
Official Frontline OCR pictures from Frontline OCR race photographers
T-Rex Pro promotional photos provided by Amazfit